Hot News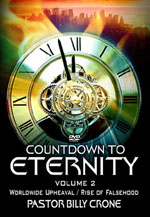 I. The planned Race War during the transition to the Masonic Christ (Antichrist) took a stern turn for the worse as a Black Marxist shooter murdered two NYPD officers, execution-style.
Shooter later claimed he was acting in revenge for the police murder in Ferguson, Missouri.
NEWS BRIEF: "After 2 NYPD officers killed, more threats against police arise ", CNN News, December 22, 2014
"New York (CNN) -- The cop killer didn't have a specific target -- just any two officers in uniform.
And on the day of his deadly attack, those officers just happened to be Wenjian Liu and Rafael Ramos.
While patrolling a Brooklyn neighborhood Saturday, the New York police officers were killed by the man who had also just shot his ex-girlfriend -- and apparently broadcast his intention to kill police on social media."
The shooter was identified as 28-year-old Ismaaiyl Brinsley, a black Marxist and self-styled guerilla. Brinsley had posted his intentions on social media. For example:
* " 'These posts included overt threats to kill police officers', police said. And they appeared to be posted in Brooklyn, New York."
* " 'I'm Putting Wings On Pigs Today', one Instagram post read, according to police. 'They Take 1 Of Ours, Let's Take 2 of Theirs'."
Where did this phrase "putting wings on pigs" originate? From a New York Jets football player, tweeting after Ferguson.
NEWS BRIEF: "Jets players speak out on slain NYPD officers", Newsday, December 22, 2014
"EAST RUTHERFORD, N.J. - (AP) -- Sheldon Richardson was stunned when he heard the news Saturday that two New York City police officers were killed in the line of duty. The New York Jets defensive lineman who has been critical of law enforcement in the past spoke out Sunday in support of Officers Rafael Ramos and Wenjian Liu ... Richardson, from the St. Louis area, had recently been critical of the grand jury in Ferguson, Missouri, which didn't indict officer Darren Wilson in the killing of Michael Brown on Aug. 9. He wrote on Twitter after the jury's decision that 'they let this pig get off'."
Richardson should feel terrible to realize that his tweet had such an impact on the black man who assassinated these two police officers. This Jets football player is a popular public figure, so everything he says on social media must be carefully stated and carefully thought through before posting.
Police departments across the country are on an alert which resembles wartime.
NEWS BRIEF: "Union: NYPD Now a 'Wartime' Police Dept.", NewsMax, 20 December 2014
"The New York Patrolmen's Benevolent Association, the NYPD's union, has issued this statement following the deaths of two police officers in an ambush:
1) "At least two units are to respond to EVERY call..."

2) "Absolutely NO enforcement action in the form of arrests and or summonses is to be taken unless absolutely necessary and an individual MUST be placed under arrest."
"The mayor's hands are literally dripping with our blood because of his words actions and policies and we have, for the first time in a number of years, become a 'wartime' police department."
As we earlier stated, a race war throughout America is planned during the World War designed to stage Antichrist in the world. A former FBI Assistant Director sounds the alarm.
NEWS BRIEF: "Fmr FBI Asst Director: 'Race Provocateurs' Incited Violence Towards Police", The Daily Caller, 12/21/2014
"Ronald T. Hosko — a former assistant director of the Federal Bureau of Investigation and current president of the Law Enforcement Legal Defense Fund — issued a statement Sunday condemning the brutal murder of two New York Police Department officers and placing the blame for their deaths on 'race provocateurs'."
While Hosko refused to name any person or organization who might fit this description, the Rev. Al Sharpton comes to mind. He has been very vitriolic in Mass Media since the shooting death in Ferguson, Missouri. Sharpton must be feeling this heat, as he made a special effort to condemn this murder and anyone contemplating similar murders in the future.
NEWS BRIEF: "Garner Family, Al Sharpton Denounce NYPD Killings", CBS Local News, NYC, 12/21/2014
"Rev. Al Sharpton (C) holds up his phone after saying he received threatening voice mail messages as he is joined by Esaw Garner (L), Eric Garner's widow, during a press conference denouncing the shooting deaths of two New York Police Department (NYPD) officers at the National Action Network on December 21, 2014 in the Harlem neighborhood of New York City."
"The press conference follows the execution style shooting of officers, Wenjian Liu and Rafael Ramos in Brooklyn on December 20, 2014 where the suspect was apparently motivated by the deaths of Eric Garner and Michael Brown."
This next article describes the "outrage" felt by Sharpton.
NEWS BRIEF: "Rev. Al Sharpton and Garner family 'outraged' by shooting of 2 NYPD officers in Brooklyn", S.I. Live, December 20, 2014
"STATEN ISLAND, N.Y. -- The Rev. Al Sharpton expressed 'outrage' on behalf of himself and the family of Eric Garner over the execution-style shootings of two NYPD officers in Brooklyn on Saturday ... As president of the National Action Network in Harlem, Rev. Sharpton reiterated his position and that of the Garner family that violence has no place in protests against the Staten Island special grand jury decision and also the fatal shooting of Michael Brown, 18, by Officer Darren Wilson in Ferguson, Mo."
However, Sharpton's last statement on this matter reveals his intense dislike toward police officers.
"The Garner family and I have always stressed that we do not believe that all police are bad. In fact we have stressed that most police are not bad."
I see. Just some of the police are bad. Sharpton did not specify the percentage of all police who are bad, but too many impressionable black teens will take Sharpton's harsh rhetoric to mean that most / all police are "pigs" who are worthy only of death.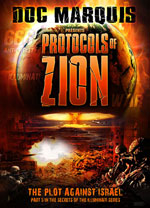 DVD
Seeds of a violent race war are being planted. Soon, when the global war designed to bring Antichrist to the world scene erupts, race war in America will radically strike this current Old Civilization so the New World Order can be established.
Such riots were planned 200 years ago in the "Protocols of the Learned Elders of Zion". Listen:
"... we must create ferments, discords and hostility ... by our intrigues we shall tangle up all the threads ... as regards what is called the official language, we shall keep to the opposite tactics and assume the mask of honesty and complacency."
Therefore, Al Sharpton speaks the "official language" as he now switches tactics temporarily to condemn police killings here, just weeks after his harsh language has driven many young blacks to contemplate murder against police officers in retaliation to perceived police brutality in Ferguson and in other incidents across America.
This final quote from "The Protocols" make it quite clear that the goal of these deliberately created "hostilities" is to seize control of all government, establishing a repressive dictatorship.
"... The gentiles are a flock of sheep, and we are their wolves. And you know what happens when the wolves get hold of the flock? ..... There is another reason also why they will close their eyes: for we shall keep promising them to give back all the liberties we have taken away as soon as we have quelled the enemies of peace and tamed all parties ..... It is not worthwhile to say anything about how long a time they will be kept waiting for this return of their liberties ....."
Christians should immediately go to their knees to pray for this once great nation! Only prayer and revival will save us now.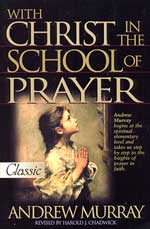 Appeal for Prayer Warriors
Cutting Edge Ministries is pleased to announce that we are partnering with Exodus Mandate in a joint endeavor to create two hard-hitting DVD's warning about the severe spiritual dangers of 'Common Core Curricula' now being implemented in public schools.
Exodus Mandate will bring their spiritual and educational expertise to bear, warning everyone that a child's mental and spiritual well-being are eternally at risk if they are subjected to the Godless curricula of Common Core.
Bill Schnoebelen will be producing a separate DVD warning that the roots of Common Core goes deeply into the occult Mind Control techniques of Madame Blavatsky's House of Theosophy. In other words, Common Core is designed to capture the mind and the soul of all public school education students, K-12. Common Core is spiritual to the root and will capture the vast majority of their children.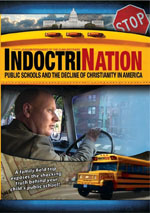 Christian parents must pull their precious children out of Common Core immediately. Toward that end, we shall offer inexpensive and practical alternatives to Public School. Exodus Mandate created the book and DVD entitled, "IndoctriNation", which proved that one of the major reasons American Christian Churches are in such decline is because Christian parents have left their children in Public Schools.
We pray earnestly that the Holy Spirit will use these two Common Core DVD's to spark an End of the Age revival. We will not be finished with these DVD's until July 1, so we have plenty of time to pray and fast to bring the power of Almighty God upon this video project. Will you pray and fast for the next seven months for revival? We believe that this issue can bring such a spiritual conviction upon parents that a revival may be sparked.
Pray, as the eternal souls of millions of Christian children are at stake! Hell awaits too many Christian kids whose souls and minds have been ruined by our Public School system, a tragedy which is only going to get worse once Common Core works its deadly spiritual magick.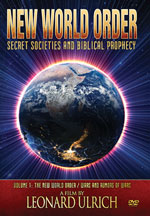 II. Sony Movie Hack: Why should we be worried about North Korea?
The answer may shock you!
NEWS BRIEF: "Sony Hack: North Korea threatens US as row deepens", BBC News, 22 December 2014
"North Korea has threatened unspecified attacks on the US in an escalation of a war of words following the Sony Pictures cyber-attacks. In a fiery statement, the North warned of strikes against the White House, Pentagon and 'the whole US mainland'."
The world has become accustomed to the empty fiery public rhetoric which the North Korean government has traditionally used against any disagreement with the West. North Korea has threatened all-out war over very small issues, like fishing boats who have strayed into North Korean waters.
People will be tempted to file this hacking incident over the movie "The Interview" in that category.
But, there is a real reason we cannot ignore a North Korean threat, especially one which depicts the assassination of the North Korean dictator! The Illuminati plans for a real nuclear war crisis to erupt out of North Korea, aimed at the United States!
Remember the script that has been written concerning the role Korea is to play in this coming global war:
"A hair-raising nuclear confrontation in Korea may, towards the end of the period, threaten man's very survival."
In this feature article, North Korea's spokesman threatens to hit New York City, Washington, D.C., and Chicago with nuclear warheads, setting them "aflame". North Korea must possess two capabilities for this threat to become reality: Nuclear warheads and intercontinental ballistic missiles capable of delivering them to the East Coast.
In early March, 2003, North Korea was shown to possess this kind of capability (Read full details in NEWS1781). Truly, Jesus was correct when He foretold that the End of the Age was going to be characterized by "Wars and Rumors of Wars" (Matthew 24)
World events are, indeed, fulfilling Bible prophecy!
NEW BOOK - Grappling with the Chronology of the Genesis Flood - Huge New Book, 828 Pages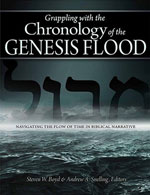 The Flood as described in the Book of Genesis not only shaped the global landscape, it is an event that literally forms our understanding of early biblical history. Now an experienced team of scientists and theologians has written a definitive account of the Genesis Flood with detailed research into the original biblical text and evidences unlocked by modern science and study.
MORE INFORMATION OR ORDER YOURS TODAY
Aliens / UFO's Important Part of Staging Antichrist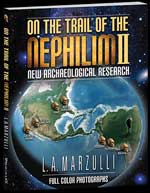 " On The Trail of the Nephilim" - Volume 2
" New Archaeological Research"
New Book by L.A. Marzulli: Free Nephilim Calendar!
Regularly $29.95, On Sale For Only $24.95
The Bible is full of strange and supernatural events. But there is none stranger than the events of the sixth chapter of the Book of Genesis. Theologians have speculated and debated this bizarre passage of Scripture for thousands of years and the debate rages on today hotter than ever! Best-selling author, L.A. Marzulli, lies at the root of this new paradigm, challenging the status quo of historical events and suggesting a cover-up of 'gigantic' proportions.
Traveling to Paracas, Peru, and other relatively-unknown places in South America, the author began to hunt for proof of a hybrid race of beings the Bible calls the Nephilim. His search left no stone unturned public museums, private skull and skeleton collections, secret caves known only to locals, interviews with archaeologists and curators . . . what Marzulli discovered has turned the world upside down, upsetting a few Darwinian apple carts along the way. Once you have laid eyes on a gigantic Nephilim skull, your worldview may change.
God started over with eight people, wiping the corrupt 'Nephilim seed' off of planet Earth. Once a person sets their eyes on a giant skull atop an 8 or 9 foot skeleton, their worldview will change forever. http://www.cuttingedge.org/detail.cfm?ID=2661
Other Alien Bookstore Resources
---
Finally, the answer for which you have been awaiting about Roman Catholicism! "Ye shall know the truth, and the truth shall set you free"!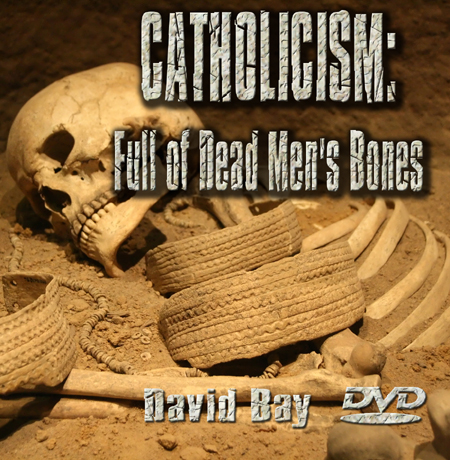 NEW DVD
Jesus warned that a particular type of church was especially deadly. 'Woe unto you ... hypocrites! for ye are like unto whited sepulchres, which indeed appear beautiful outward, but are within full of dead men's bones and of all uncleanness." (Mt 23:27)
Over the past 1,500 years, the Roman Catholic Church has perfectly fit Jesus' description. Claiming to be the One True Church of Jesus Christ, they have been full of dead men's bones and of all uncleanness.
We prove that the only way to understand why Rome brought in truckloads of pagan doctrine, practices and dress is to realize that the Vatican is practicing Witchcraft!
We also examine the many symbols of Catholicism, demonstrating that they are symbols used in the Witchcraft Mystery Religions of Babylon, Egypt and Chaldea
This DVD will open the hearts and minds of loved ones caught up in Roman Catholicism like no other you have ever seen
One hour, 36 minutes long - Watch the trailer
---
---
May Jesus Richly Bless You,
David Bay, Director
Cutting Edge Ministries
800-451-8211