News Alert
Friday, February 14, 2014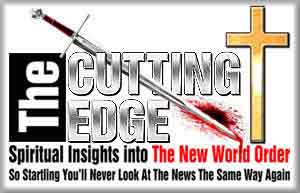 Precious New Pastor Crone Family DVD's
"The Biblical Family" - Volume 1 - Biblical Roles of Man, Husband, and Father
"The Biblical Family" - Volume 2 - Biblical Roles of Woman, Wife, Mother and of Children
We simply must get back to Biblical values and God's definition of the family unit. We seek to equip you with the foundational truths needed to have a Family Built to Last that can only be found in God's Word, the Bible. Here you will discover such things as seeks to equip you with the foundational truths needed to have a Family Built to Last that can only be found in God's Word.
There are no Palestinians!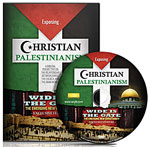 NEWS BRIEF: Gingrich: There are no Palestinians!", Israel Today, 12/11/11
"Former House of Representatives Speaker Newt Gingrich ... stated that the entire basis of the Israeli-Arab conflict is off because the Palestinians are an 'invented people'."
"Remember, there was no Palestine as a state – (it was) part of the Ottoman Empire. I think we have an invented Palestinian people who are in fact Arabs and historically part of the Arab community ... These people [the Palestinian Authority] are terrorists."
Wow! We must thank Newt Gingrich for having the courage to stand up and be counted for truth,even though he may be considered radical for speaking out.
Palestinians have long sought to portray themselves as being an ancient people, more ancient that the Jew. Their leaders falsely state that their ancestors lived in Israel in ancient times, not the Jew.
They love to say that Israel is "occupying" the land, and must be thrown out.
The fact is, the land belongs to God, Who gave it to the Jews, and Who promised that, once they came back to the land, He would guarantee they would live on it forever.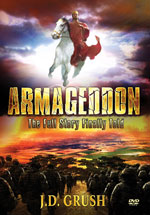 Cutting Edge first starting reporting this fact in early 1992, on our radio programs at the time. Please take a few minutes to read our original articles.
CE1054 - "Modern Day Miracle of Israel's Rebirth"
We did find the Palestinians in End Times prophecy; they are the descendents of Esau, the Edomites. God somberly pronounced great judgment upon them.
NEWS1422 -- "The Coming Prophesied Annihilation of the Palestinians" - We posted this article in September, 2000
In 2005, we updated this article in NEWS2095, "Leading Orthodox Jewish Scholars Confirm That Today's Palestinians Are The 'House of Esau".
Not only is Newt Gingrich absolutely correct in his analysis that the Palestinians are a "created people", renamed by Arab propaganda machines, but his next statement is also quite correct.
"... all of the current Arab nationalities are modern inventions (barring perhaps the Egyptians and Syrians... Prior to the end of World War I, there were no Jordanians, Iraqis, Saudi Arabians or Kuwaitis. And there certainly was no distinct Arab people group known as 'Palestinians'."
Newt has spoken the hard truth. Can people accept it?