Hot News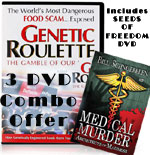 I. WARNING! Biblical Seal Judgments Are Gathering On The Horizon
Just one more "Sign of the Times" event occurring right now.
NEWS BRIEF: "One third to die by plague or famine; one third will fall by the sword; one third to be scattered to every wind", Natural News, July 24, 2014
"Many believe that Biblical signs of famine and pestilence have begun to appear in our world ... In what is now admitted by all the top infectious disease experts to be a 'post-antibiotics era' where Big Pharma's drugs are useless, we are now facing unprecedented outbreaks of Ebola, Chikungunya and even the Plague. Diseases are spreading out of control in many regions while at the same time the Centers for Disease Control (CDC) is recklessly exposing its own scientists to Anthrax and other deadly agents."
At the same time that events in politics, international reorganization, and technical advances which make possible fulfilling such prophecies as the 'Mark of the Beast', are occurring regularly in our Daily News, now we learn that the kinds of incurable diseases predicted in Revelation are now beginning to run rampant across our globe!
Events are propelling this Earth toward fulfilling Seal #4:
"And when he had opened the fourth seal ... I looked, and behold a pale horse: and his name that sat on him was Death, and Hell followed with him. And power was given unto them over the fourth part of the earth, to kill with sword, and with hunger, and with death, and with the beasts of the earth." (Revelation 6:4-5)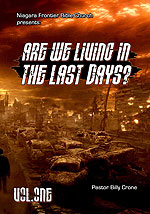 As we have pointed out many times before, this wording "with the beasts of the earth" might very well be fulfilled by the Genetically created diseases of the past ten years. "Beasts of the earth" are truly a part of the prophesied plague. In fact, the plagues currently being touted as potential killers of billions of people are genetically engineered and are literally formed in part by "beasts of the earth"! The DNA of these new genetic plagues contain the DNA of wild monkeys! (Read full details in NEWS2382, entitled, "Genetic Genocide: Annihilating Entire Races of People - The Prophetic Future of the World!")
As we return to our featured news article, we see how close mankind is to great global destruction.
"Humanity is one event away from a global wipeout ... A wave of disease and pestilence has already begun, and the 'health authorities' openly admit all their vaccines, antibiotics and pharmaceutical drugs are worthless against these new pandemics. Humanity right now stands just one event away from a global wipeout from infectious disease."
"All it takes is a simple laboratory mistake, the release of an intentional bioweapon, or a random mutation of a virus that becomes a global killer. Humanity is largely defenseless against pandemics and infectious disease, yet we keep packing people into high-density urban areas as if we were all magically immune."
Thank God that this "one event" that could cause mankind to experience the devastating and incurable diseases of Seal #4 is controlled by Almighty God. Therefore, genuinely Born Again Christians should know that every individual life is controlled by God's End Times prophecies. Whether we are rescued by the Rapture or die from one of God's judgments, our eternity in Heaven is secure.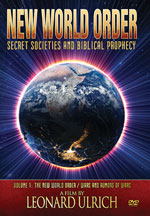 II. President Obama called for a "New World Order" last week.
The President warns that "the old order is not holding" any longer!
NEWS BRIEF: "Obama Calls For New World Order: "People are anxious.... the old order isn't holding", Politico News, 7/23/2014
"Part of people's concern is just the sense that around the world, the old order isn't holding and we're not quite where we need to be in terms of a new order that's based on a different set of principles, that's based on a sense of common humanity, that's based on economies that work for all people," Obama said Tuesday, speaking at a Democratic National Committee fundraiser at an Italianate mansion across Lake Washington from the downtown skyline."
The wording of this "warning" from President Obama is a typical language which has been used time and time again by global leaders driving the world into this coming Kingdom of Antichrist, a.k.a., the "New World Order". Notice the common themes:
1) People will be living "on a different set of principles"
2) This New Order will be based on "common humanity".
Do you remember Hillary Clinton's book while she was First Lady, "It Takes A Village"? Hillary stated bluntly that parents could no longer raise their children without government support and intervention! Every part of our future existence is planned to be based upon "common" values and shared goals.
3) "... economies that work for all people' is a tired cliche' describing the "government controlled economy known as Fascism. (Read full details in NEWS2317, entitled, " Financial Coup Completed: American Economy Now A Tightly Controlled, Severely Regulated Economy: Fascist, Not Capitalist Anymore".
Thus, Barack Obama joins a long list of American Presidents who are totally committed to this New Order. This list stretches all the way back to Woodrow Wilson (1913-1921). Of course, this list contains both Republican and Democrat presidents, as the drive to this New Order is a non-partisan issue; leaders of both parties are equally committed to the New World Order.
---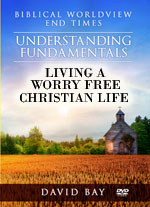 New "Biblical Worldview" Teaching DVD Series
by Cutting Edge Director David Bay
Regularly $14.99, Only $9.99
"Living A Worry-Free Christian Life"
How is a Christian to live during these evil End Times? Most Christians are in some degree of depression because our values are constantly under cultural and moral attack, and because times are hard economically, with wars raging on all continents save one, with hatred and anger raging on the Daily News. How does one live a 'Worry Free Life'?
We must live our lives in strict adherence to Biblical teachings. For Example: 1) How can we begin practicing this kind of joyful day-by-day living? We start to 'cast and release'. Psalm 55:22 "Cast thy burden upon the LORD, and he shall sustain thee: he shall never suffer the righteous to be moved."
'Cast and release' * Examples in daily living
* Notice from the IRS
* Mechanical difficulty with the car
* Distressing call from a loved one
* Distressing news from your job
* Unexpected bill & you don't have the money
The Psalmist understood this 'cast and release' principle as a means to lift his spirits during hard times. "Why art thou cast down, O my soul? and why art thou disquieted within me? hope thou in God: for I shall yet praise him, who is the health of my countenance, and my God." (Ps 43:11)
Peter understood this principle of releasing the weight of our troubles. 1 Peter 5:7, "Casting the whole of your care, all your anxieties, all your worries, all your concerns, once and for all on Him, for He cares for you affectionately, and cares about you watchfully."
This "worry-free life" brings us that most important state in which we can rest:
Heart Peace
Run Time is 1 hour Order now
---
Incredible New DVD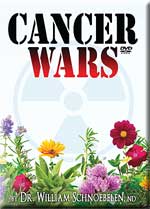 "Cancer Wars"
New 2-Disk DVD by Bill Schnoebelen, N.D.
Regularly $29.99, Only $24.99 Introductory Price
The odds of getting cancer for a man are 1 in 2, for women, 1 in 3. Chances are, everyone knows someone who has either died of cancer or is dying of cancer.
Schnoebelen presents this wonderful video into 4 parts: 1) Discussing people with cancer. Bill outlines the traditional methods of treatment using drugs, cutting or burning; 2) Demonstrating how a healthy diet can cure cancer; 3) Showing how a healthy diet can prevent cancers from ever beginning; 4) Illustrating how our spiritual condition before God can prevent sickness, including cancer. People refusing to forgive, who are very angry or have issues with hatred and resentment, can and do bring on all kinds of sickness, including cancer.
You must understand that cancer and all manner of sickness are rooted in the spiritual world. There is a cancer war going on, and the personal Armageddon many are facing after diagnosis is fueled by relentless spiritual, political and economic warfare.
The treatment of cancer is a multi-billion dollar industry, one which makes a lot more money treating cancer than curing it. Did you know that there are more people engaged in fighting cancer than there are people who have cancer?
Your mind is going to be blown away by astounding revelations from Bill Schnoebelen in Cancer Wars.
Run time 3 hours 30 minutes -- http://www.cuttingedge.org/detail.cfm?ID=2629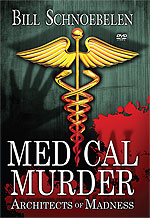 Planned as Companion Message to Cancer Wars"
Regularly $19.99, but $15.99 through Saturday Midnight
The third highest cause of death in America is "iatrogenic" -- induced in a patient by a physician!
the Government is killing you as it subsidizes the top killers of our population.
'Healthcare' today is not healthcare; it is disease care'. No action begins until a disease is diagnosed.
---
"Against All Odds - Israel Survives"
DVD 6-Pack - Dramatic Trailer
Regularly $49.99, Only $44.99
"Israel Is Burning"
How does tiny Israel survive against all odds? Modern-day Israel is truly a divine wonder of the current age. How has it triumphed through four major wars and survived relentless terrorist attacks? Meet the actual people who lived through what can only be described as miracles of Biblical proportions, and share their remarkable stories.
Last DVD is the "Against All Odds Feature" Film - This feature film version captures all the powerful drama and uplifting spirit of the stirring thirteen-part series. Gripping dramatizations, eyewitness accounts, and interviews with historians and religious leaders etch a fascinating portrait of a nation's soul.
(Shopping Cart contains an expanded write-up)
Extra Feature: Photo gallery. 6 DVD set - Run Time: 9 hours http://www.cuttingedge.org/detail.cfm?ID=2621
"God's Final Jubilee"
New Book by Dan Goodwin, Intro by Dr. Noah Hutchings, SW Radio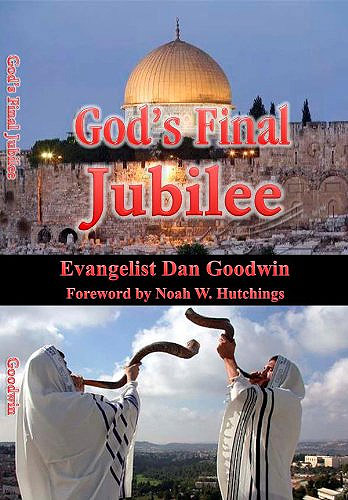 This book is being proclaimed by some as, 'The most up to date study of prophetical events of our day!' Others have called it 'a stunning and even chilling revelation of how close we are to the end of the world!'
The purpose of this book is to sound the horn to the people of God. Jesus is coming, and He is coming soon! Global events are happening so fast it is hard to keep up. Everything is in place for the rise of Antichrist.
It is time for the saints to awaken; it is time for the church of God to arise from its slumber. The clock is getting ready to strike midnight. Everything on earth is about to change. Woe unto those who are not ready to meet the Lord.
This book reveals: * The 70th and final Jubilee is on the horizon. * The Bible's built-in Prophetic calendar. * The customs of a Jewish wedding and the Bride of Christ. * The purpose of the Tribulation from the book of Daniel. * Ten solid proofs of a Pre-Tribulation rapture. * The reason the Tribulation is measured in days not years. * The Kinsman Redeemer and the title deed to planet earth. * Why we may be the last generation. * A seven thousand year history of the world. * The identity of the two witnesses. * When the New Testament really began. * What in the world is going on. * The coming blood red moons.
"God's Final Jubilee" demonstrates the shocking reality that so many pertinent prophecies are now being fulfilled according to a set timetable that Israel is now entering her "Final Jubilee"!
Regularly $18.95, On Sale $14.95 http://www.cuttingedge.org/detail.cfm?ID=2622
---
"Watchers 8" DVD: Dramatic Hybrid Updates, by L.A. Marzulli
"Satan's Watchers" Are Back =====Aliens Are Part of the Plan To Produce Antichrist
NEWS: "Online video claims UFO attacked Taliban camp in Afghanistan", New York Daily News, May 8, 2014
"An online video claims the U.S. has a new ally in its fight against terrorism - one from another planet. The video from the group Section 51 - titled 'UFO ATTACKS TALIBAN CAMP!!! March 2014' - allegedly shows a UFO firing multiple times at a compound that then goes up in smoke. The organization, which seeks to show the reality of UFOs, claims the footage was shot by the U.S. Marines."
NEWS BRIEF: "That Viral Video Of A 'UFO' Attack In Afghanistan Is An Obvious Hoax", Business Insider, May 9, 2014
"A YouTube video currently making the rounds across the internet showing a "UFO" destroying a Taliban camp is an obvious hoax."
Aliens/UFO's Are Real - They Part of the Plan to Produce the New World Order 'Christ'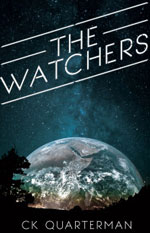 "The Watchers"
New Book by CK Quarterman
Genesis is shrouded in mystery and belongs to the age of pyramids and other great wonders of the world. It is the epoch of a world once destroyed by Gods' judgment, later recreated, and then again destroyed by a worldwide flood.
Genesis tells us of a race of Nephilim (giants that were fathered by the Watchers). Strangely and interestingly for our generations, the Lord declares that this conspiracy of evil is to be repeated before His return.
Therefore, it is highly important for believers at this End of the Age to understand the Watchers, aliens and UFO's so we can properly understand today's society.
A storm is gathering which will lead to the end of the world as we know it. This culmination will be so terrifying that fear alone will one day cause men's hearts to fail them. We must not approach this coming apocalypse unaware or unarmed. Surprisingly the secrets and clues for our survival are found in Genesis!
160 pages -
http://www.cuttingedge.org/detail.cfm?ID=2626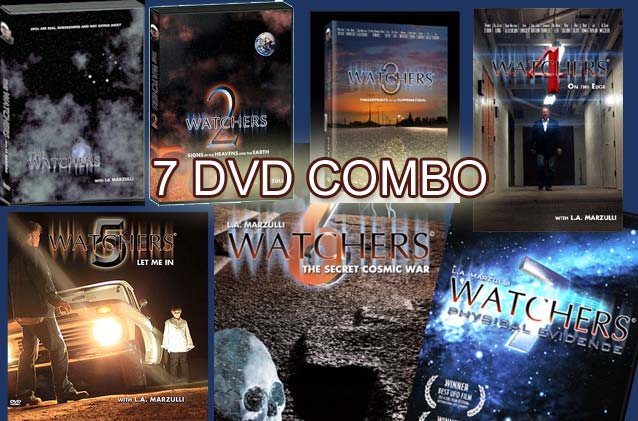 Aliens Will Introduce Antichrist
---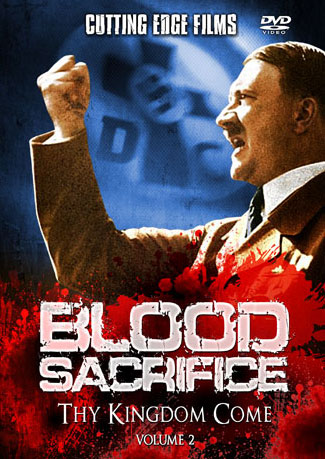 "Blood Sacrifice"
DVD, Volume 2
"Thy Kingdom Come"
Hitler's Complete Conquest of German Christian Churches
Shipping NOW
This video continues our study of the Biblical Antichrist by studying the life, the values, the attitudes and the Black Magick Satanism of Adolf Hitler. We will examine how thoroughly, easily, and quickly Hitler intimidated, and then completely controlled, most of German christian churches.
Hitler envisioned that he would usher in a thousand year reich for the nation of Germany and believed that he was 'Selected by God to be Germany's Messiah'. Hitler was determined to eliminate any who resisted the evolution of the supermen, a purification that would be accomplished through fire.
The christian church proved to be a soft target for Hitler. As one pastor later lamented, 'The Church made peace with an enemy with which it should have been at war. Called to warn and protect, it tolerated, then saluted, then submitted...' and stood by while perhaps the greatest sacrifice to appease the gods of darkness occurred in modern history.
http://www.cuttingedge.org/detail.cfm?ID=2617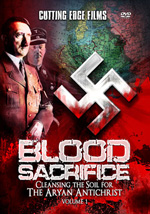 "Blood Sacrifice: Cleansing The Soil For The Aryan Antichrist"
DVD Volume 1
This video is a unique look at the coming Biblical Antichrist through the eyes of Adolf Hitler. Embark on a journey that will likely challenge the highest scholar to the one beginning his quest for truth. This documentary will go where many scholars and historians are not willing to go... To the heart of Adolf Hitler.
---
Regularly $179.91 if bought separately
Only $129.91 if purchased as a Combination Set, in a permanent protective Wallet
You save $50.00!
The 'Countdown' To Eternity series takes a look at 10 major prophetic signs God has given to lovingly wake us up so we'd repent and be saved before it's too late.
1) The Jewish People and Israel; 2) Modern Technology; 3) Explosion of Worldwide Unrest/ Upheaval; 4) Unprecedented Falsehood; 5) Rise of Wickedness and Perversion; 6) Rise of Religious Apostasy, One World Religion; 7) Big Brother; 8) Going Global - Economy, Religion, Government; 9) Mark of the Beast.
Each title may be ordered individually
"Countdown To Eternity" Individual Titles - Pastor Crone
Each DVD $39.99
Now Only $19.99
You Save $20.00!
---
---
May Jesus Richly Bless You,
David Bay, Director
Cutting Edge Ministries
800-451-8211