Hot News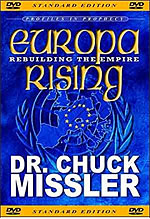 I. Just days before Crimea voted to secede from Ukraine and join Russia, the Russian Central Bank quietly transferred its U.S. Treasury holdings out of the Federal Reserve and moved them to a non-U.S. custodian.
Intelligence officials all over the world will report to their higher authorities that this move can be construed as a war signal.
NEWS BRIEF: "Did Russia Just Move Its Treasury Holdings Offshore? ", The Wall Street Journal, March 14, 2014
"Foreign central banks' Treasury bond holdings parked at the Federal Reserve dropped by the most on record in the latest week. Some analysts think the crisis in Ukraine is sparking the move. Their theory: Russia is shifting its Treasury bond holdings out of the Fed and into offshore accounts. That way, Russia would be able to buy or sell its portfolio if the U.S. and its European allies impose economic sanctions amid growing geopolitical tensions in Ukraine."
If this Wall Street Journal article is correct, then Russia has moved a huge chunk of assets out of American sanctions reach! This move could mean that Russia fully intends to act against Ukraine in a manner which would spark Western sanctions. Russia has watched carefully for a full decade as the West has imposed sanctions against Iran; therefore, she may be positioning herself in such a way as to minimize economic impact if America and the E.U. actually slap sanctions against her assets.
But, then, China dropped the really big bomb: China supports Russia's actions in Ukraine and Crimea!
NEWS BRIEF: "China warns of dangerous Russia sanctions 'spiral' ", Reuters News, March 13, 2014
"China's top envoy to Germany has warned the West against punishing Russia with sanctions for its intervention in Ukraine, saying such measures could lead to a dangerous chain reaction that would be difficult to control. In an interview with Reuters days before the European Union is threatening to impose its first sanctions on Russia since the Cold War, ambassador Shi Mingde issued the strongest warning against such measures by any top Chinese official to date.
" 'We don't see any point in sanctions', Shi said. 'Sanctions could lead to retaliatory action, and that would trigger a spiral with unforeseeable consequences. We don't want this'."
China owns more U.S. Treasuries in the world! If she joined Russia in dropping the American Dollar as the world's reserve currency and if she started dumping her Dollars, the entire American economy could collapse. Therefore, we believe that, as the crisis over Ukraine reaches a critical moment, President Obama will abruptly pull away and not so badly aggravate the Chinese and the Russians, just like he pulled away at the critical moment when he was going to launch American airplanes against Syrian targets.
Indeed, this view is gaining traction among seasoned observers.
NEWS BRIEF: "Obama has his Munich moment with Putin and Crimea", New York Post, March 15, 2014
"Back in September, John Kerry told Washington Democrats that America faced a "Munich moment" in deciding how to respond to Syria's use of chemical weapons. He called Bashar al-Assad a "two-bit dictator" who would commit more atrocities unless he was stopped."
"Right idea, wrong war. The real Munich moment of our times is taking place in Ukraine. Vladimir Putin is on the march, and there's no telling how far he'll go if he's allowed to gobble up Crimea without paying a serious price. That is the lesson of Munich, the infamous agreement in 1938 when Britain's Neville Chamberlain struck a deal with Adolf Hitler that Chamberlain claimed would lead to 'peace for our time'."
We completely concur! President Putin was carefully watching President Obama during the Syrian crisis last year. He heard Obama's heated rhetoric, he watched as the President built up naval and air force assets against Syria and then he watched as the President of the United States simply turned has back and walked away, his tail between his legs.
For this reason, Putin is probably planning a serious military move against Ukraine after the current cease fire agreement ends March 21. At that point, be ready for a Russian move against Ukraine to bring that country into the Russian orbit. Russia seems to have her defenses set to counter any Western sanctions.
We have always viewed economic sanctions as an empty, non-military, gutless move, designed to make it appear that a leader is doing something while, in reality, he is doing nothing. Sanctions hardly ever work. In this case, Russia has had years of studying Western sanctions against Iran, so she probably has positioned her chess pieces on the world board in order to withstand any economic shock.
Certainly, Putin believes that gaining Ukraine and Crimea is worth withstanding any economic sanctions.
However, remember that the REAL purpose of this crisis in Ukraine is that Russia is pulling together the nations which are planned to be part of her Supernation #5 (Read full details at NEWS2363), a plan which will fulfill Daniel 7:7-8 when completed.
UPDATE: 11:00 AM, Monday, March 17, 2014
NEWS BRIEF: "U.S., E.U. announce sanctions following vote in Crimea", The Washington Post, March 17, 2014
"LONDON — The United States and the European Union on Monday slapped sanctions on Russian and Ukrainian officials deemed responsible for Crimea's effort to join Russia ... the United States is implementing "a series of measures that will continue to increase the cost on Russia" of its intervention in Ukraine. Obama warned that 'further provocations' by Moscow would only isolate Russia further."
What are these economic sanctions just now levied on Russia?
"The sanctions ordered by the Obama administration include asset freezes and a ban on travel to the United States for seven Russian and four Ukrainian officials, including ousted Ukrainian president Viktor Yanukovych. The sanctions by the European Union apply to 21 officials, although those people have not yet been identified. "
I do not know exactly what "assets" have been frozen, but on the surface, these sanctions seem very slight, not the kind that would force Russia to stop her actions in Ukraine and Crimea! They may be so slight that they actually encourage President Putin to push forward in his plan to bring Ukraine into the fold of Supernation #5.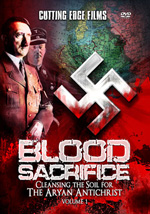 II. America has taken a sharp planned turn down the Nazi path toward genocide.
A high-profile public figure has just come out in support for death panels and the rationing of medical treatment, both key elements in Hitler's genocide against devalued people!
NEWS BRIEF: "Bill Gates Supports Death Panels, Rationing Medical Advances ", Life News, March 14, 2014
"Bill Gates ... says–like bioethicist Daniel Callahan–that we have to be careful about making technological improvements in medicine because we won't want to make them available to all ... If you accelerate certain things but aren't careful about whether you want to make those innovations available to everyone, then you're intensifying the cost in such a way that you'll overwhelm all the resources."
In a typical New Age manner, Bill Gates reduces talking about human life and death issues to a more sterile subject of "resources" and of "trade offs". This change in terminology allows the perpetrator to more easily condemn a sick person to death without raising the issue of the human conscience.
"But they do want to have the government (or bioethics committees delegated the task by government) decide "when to pull the plug on grandma." Moreover, 'trade offs' is a code term in this context for death panels."
The Nazi genocide could not have functioned without its death panels. Members of these panels usually numbered three and consisted of one doctor, one bioethicist/psychiatrist, and a lawyer. (NEWS1236, entitled, "DR. DEATH KEVORKIAN PROPELS AMERICA TO A HIGHER PLANE ON ITS MARCH TO THE NEXT NAZI TYPE HOLOCAUST OF THE NEW WORLD ORDER")
These panel members would discuss the human life they had in their hands in a most dispassionate manner. They would discuss "available resources", the age and medical condition of the patient and whether they could be expected to live long enough and with a high enough 'quality of life" after the operation that would make the procedure "worthwhile".
History records that these Nazi death panels turned down the vast majority of patients that came before their review.
As the New World Order has the goal of dramatic population reduction, these death panels will also deny medical services to the vast majority of people who come to them for authorization of treatment.
What is the New World Order goal regarding population reduction?
"Take control of the world ... to reduce ... the world to a safe level by a process of benevolent slavery and genocide ... The only alternative left to the world's ruling elite was to increase the death rate ... Dr. Aurelio Peccei of the Club of Rome ... advocated that a plague be introduced that would have the same effect as the Black Death of history." (Bill Cooper, "Behold A Pale Horse", p. 49, 167)
"Increase the death rate" is the clarion call of the Illuminati!
"Such a change is rapidly coming and is regarded by some as death -- terrible and to be avoided if possible. It is indeed death, but it is benevolent and needed...For the progress of the soul of the individual and the soul of humanity, death is inevitable, good, and necessary." ("The Externalisation of the Hierarchy", Pages 114-115)
Finally, let us hear from Defense Secretary William Cohen, speaking to an anti-terrorism conference in 1997.
"... scientists in their laboratories trying to devise certain types of pathogens that would be ethnic-specific so that they could just eliminate certain ethnic groups and races". (Defense Secretary William Cohen, addressing the Conference on Terrorism, "Terrorism, Weapons of Mass Destruction, and U.S. Strategy Sam Nunn Policy Forum", on 4/28/1997)
Welcome to the hellish attitudes toward human life in New World Order leaders, coming straight from the Pit of Hell.
---
Popularly Priced $4.99
and $9.99 DVD's
New Titles At $9.99
NEW TITLES BEING CLOSED OUT AT $4.99
We are overstocked on these best-selling items, so we have drastically reduced the prices you pay.
Now only $4.99 as long as quantities last
Regularly up to $24.99
---
"Countdown To Eternity" Series - Pastor Crone
Each DVD $39.99
Now Only $19.99
You Save $20.00!
Buy All Nine Titles In One Protective Case!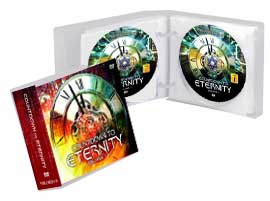 Regularly $179.99
Now Only $129.99
You save $50.00
---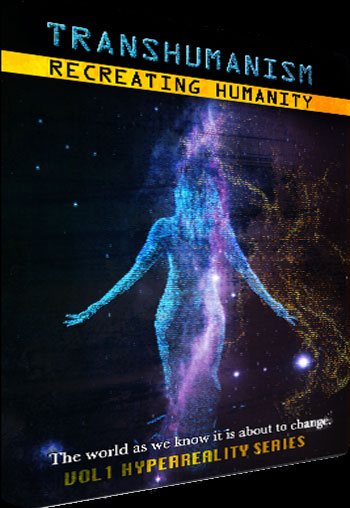 "Transhumanism: Recreating Humanity"
The World As We Know It Is About To Change!
DVD - Vol. 1, 'Hyper-Reality' Series
The immense leap in technological advancement is changing the way we live, learn, interact and believe. Since before the Pharaohs, man has tried to become like gods. Transhumanism has taken this desire to the next step, with the pursuit of immortality, omniscience, and ultimate power. Technology may be paving the way for humans to achieve this version of godhood.
At this point, Transhumanists will become immortal.
How should a believer react to these emerging technologies? We are entering into the Hybrid Age. This drive has become a Divinity Cult, using science to become gods.
Speakers include Dr. Chuck Missler, Dr. Thomas Horn, and Joe Farah.
http://www.cuttingedge.org/detail.cfm?ID=2604
Aliens Will Introduce Antichrist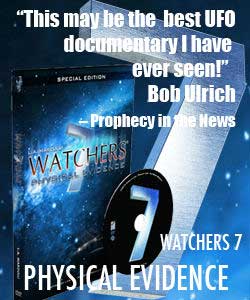 "Watchers 7: Alien Implants"
UFO's and Aliens are part of the New World Order. They are benevolent beings which will aid mankind in attaining the goal of becoming one humanity. They will appear at the proper time to enable mankind to make that Quantum Leap of Collective Consciousness -- when the Christ appears."
Pastor Billy Crone Proves Aliens Are Demons
Only $19.99 Each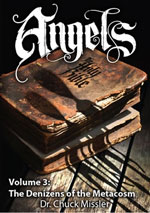 "Angels Volume III DVD: Aliens, UFO's, The Denizens of the Metacosm"
Volume 3 explores the contradictory behavior of UFOs and other demonic deceptions characteristic of
How do we prepare for the deception which, 'if it were possible, would deceive the very elect'? Order Angels Volume III
---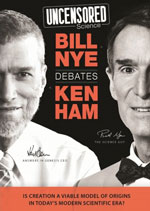 "Uncensored Science" DVD
God Won This Debate!
Bill Nye Debates Ken Ham
The topic: 'Is creation a viable model of origins in today's modern scientific era?'
Watch Biblical Creation scientist destroy the arguments of Evolution advocate in a televised debate!
Ham, a former science instructor who moved to the USA from Australia over 25-years ago, is joined by the popular children's program personality Bill Nye 'the science guy' for this first and only-scheduled debate. Each man delivers what he believes is the best information available, then has an opportunity for rebuttal, and then answers questions submitted by the audience. Presented in a packed 900 seat auditorium, this event sold out in the first 2-minutes of online ticketing, and includes an audience of Christians and non-Christians, creationists and atheists.
This historic event took place at the Creation Museum near Cincinnati February 4, 2014. Approximately 2.5 hours on three DVDs. http://www.cuttingedge.org/detail.cfm?ID=2611
Only $19.99!
---
Precious New Pastor Crone Family DVD's
Strengthening Families
"The Biblical Family" - Volume 1 - Biblical Roles of Man, Husband, and Father
"The Biblical Family" - Volume 2 - Biblical Roles of Woman, Wife, Mother and of Children
We simply must get back to Biblical values and God's definition of the family unit. We seek to equip you with the foundational truths needed to have a Family Built to Last that can only be found in God's Word, the Bible. Here you will discover such things as seeks to equip you with the foundational truths needed to have a Family Built to Last that can only be found in God's Word.
---
Strengthening Families - With The Word of God
"Bible Promise" Books for Moms, Dads, Grads
Where do you turn when you need God's thoughts on the issues and emotions of life? The Bible Promise Book, now in an attractive graduate's edition, featuring the beloved King James Version of the Bible.
Regularly $9.99, Now Only $7.49 Each
"Three-Minute" Devotional Books For Mom, Dad and Grad
Got 3 minutes?
Minute 1: Meditate on a scripture selection;
Minute 2: Read through a devotional created just for you;
Minute 3: Read a prayer designed to help jump-start your conversation with God.
In 3 short minutes, you'll be on your way to complete spiritual renewal!
Regularly $4.99, Only $3.74 Each
---
NEW Headline News Analysis
PROPHETIC ALERT! President Obama Is Quietly Forming The North American Union!
Progress toward forming Supernation #1 of the Club of Rome Plan is suddenly lurching forward. Daniel 7:7-8 is now rapidly moving toward completion.
This prophecy is the only one in the entire Bible which must be fulfilled before Antichrist can arise!
Is President Obama Going To Make An Announcement Confirming The Existence of Extra-Terrestrials?
He has just appointed a UFO adviser!
Was Ronald Reagan A Secret Member of the Luciferian Secret Society, The Rosicrucians?
While the information I am about to share with you seems to answer the question as to how Reagan could allow himself to be made an honorary 33rd Degree Scottish Rite Mason just before leaving the White House, we must be very careful in assessing a complex person's life well after that person has died.
Pope Francis I Preparing To Be The False Prophet Revelation 13:11-18
BREAKING NEWS JUST IN! Pope Francis has just announced he will visit Jerusalem in May! Will he make the planned special announcement then, that all religions are united under his leadership?

Abruptly, Significant Progress Occurs In Prophetically Reorganizing All Nations Into 10 Supernations
Prophetic Supernation #9 is forming, with a deadline of December, 2015
South and Southeast Asia (ASEAN) is now coalescing into a single giant nation. When this nation is formed, it will be part of the fulfillment of Daniel 7:7-8
Since Antichrist cannot arise until all nations of the world are reorganized into 10 Supernations (NEWS2363), we must watch the formation of these supernations to gain an understanding of the lateness of the prophetic hour.
In the past few months, impressive progress has been made. The prophetic hour draws near!! This article reports very "good news" to Christians everywhere!
Finally, after 2,000 years of history following Jesus' death, burial, and resurrection, wicked forces intent upon producing Antichrist are now taking concerted action to reorganize all the nations of the world into precisely the ten (10) supernations foretold 2,600 years ago in Daniel 7:7-8.
While it is not possible to know the precise date on which all these supernations will be completed, at the very least, when we hear some false prophet setting a date for the end of time, or the appearance of antichrist, or proclaiming imminent economic collapse, we will know enough to check the status of this Club of Rome Plan to reorganize all nations into 10.
Personally, I believe that the Rapture of the Church is going to occur before all ten supernations are formed. Once the Church is out of the world, and once the Holy Spirit no longer restrains the plans of evil rulers, the Club of Rome Plan can be finished within weeks at the most.
"Look up, for your Redeemer is drawing nigh". The End is finally seen on the horizon!
---
Angels Battling Aliens In The Heavenlies
Daniel 10 Battle Being Fought Daily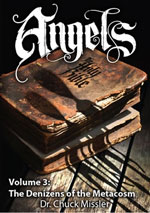 "Angels Volume III DVD: Aliens, UFO's, The Denizens of the Metacosm"
Volume 3 explores the contradictory behavior of UFOs and other demonic deceptions characteristic of
the End Times.
Subjects Are: 1) Are they real? 2) Why do UFOs enjoy a military classification higher than our most sensitive weapons systems? 3) Why are the events which occurred in Roswell New Mexico still classified after 66 years? 4) Why is the Vatican openly preparing to receive an Alien Visitor? 5) How should a Christian deal with the occurrences of Alien abductions? 6) Jesus admonished us to 'Be not deceived.'
How?
How do we prepare for the deception which, 'if it were possible, would deceive the very elect'? Order Angels Volume III
See also first two volumes
"Angels Volume I DVD: The Angelic Realm"
"Angels Volume II DVD: The Invisible War"
Demons Battling To Capture Mankind
---
End Times Prophecy Unfolding In Israel: God Preparing Jews To Accept Jesus
The Rabbi Who Found Messiah (DVD)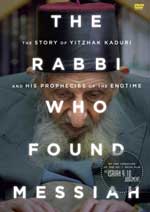 Mystical death curses. Visions of Messiah. A renowned world political leader under the threat of death. Religious leaders in absolute shock. A cryptic death note ...
The story is shocking. The story is true. The story is still unfolding today!
This sensational story of Rabbi Yitzhak Kaduri, the 108-year-old rabbi declared the name of the real Messiah was Jesus and further proclaimed that Messiah would not come until Ariel Sharon was dead; within days, Sharon suffered a stroke and has been in a vegetative coma for 7 years now.
Ezekiel 37, 'Dry Bones' prophecy, stated that Israel would return to her land in the End Times in a state of unbelief in Messiah, but would gradually come to believe in Him. When this most powerful Kabbalistic Rabbi stated that he had seen Messiah in a vision and that His name was 'Jesus', he set in motion powerful forces that are awakening many Jews in Israel to the reality of Jesus.
This event is a true 'Sign of the Times'! This documentary is based on the book "The Rabbi Who Found Messiah" by Carl Gallups. Renowned Messianic Rabbi Jonathan Cahn, New York Times bestselling author of "The Harbinger," appears with Gallups. They give insight into the messianic Jewish perspective, Hebrew messianic expectations and the profound nature of Rabbi Kaduri's amazing pronouncement.
Did the elderly, revered Rabbi actually have a vision from God similar to the Apostle Paul's vision on the Damascus Road? Did he really see Jesus as the Messiah who is soon to come?
Rabbi Cahn's DVD's
Preparing Israel To Accept Jesus
Individual DVD's From Rabbie Cahn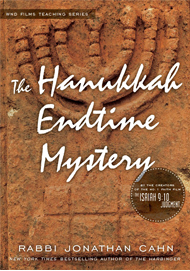 Or Buy All Three And Save Money
Regularly $38.85
Now Only $25.85!
---
May Jesus Richly Bless You,
David Bay, Director
Cutting Edge Ministries
800-451-8211