HOT NEWS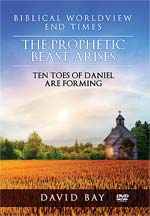 I. Turkey is planned to lose territory in this 2007 Pentagon Middle East Map -- shown below.
But, worse, she is going to lose territory because the hated Kurds are going to get their nation.
How best to "persuade" Turkey to give up this land for the Kurds? Threaten her with ISIS.
NEWS BRIEF: "The ISIL fire has started to burn Turkish homes too", Hurriyet Daily News, October 9, 2014
"The flames of the havoc wreaked by the Islamic State of Iraq and the Levant (ISIL) in Iraq and Syria have started to burn Turkish homes, despite Turkey not yet becoming a part of the war ... for the first time in many years, since the years following the 1980 military coup, the military was on the streets with infantry and tanks."
"The situation is so traumatic for the government that former Deputy Prime Minister Emrullah Isler, reacting to the lynching of one Hüda-Par member by the PKK, tweeted: 'At least ISIL only kills people, and does not torture them'. This ignored the torture and beheading videos by ISIL on the web, and Isler had to delete the tweet after massive reactions on social media."
"... the fire is already burning inside Turkey..."
Turkey has moved tanks and troops to the border of Syria, across from the town of Kobane, to threaten ISIS not to cross into Turkey; however, ISIS is said to be equipped now with tanks of her own and with precision-guided munitions. Does ISIS now have the military capability to tangle with Turkish forces and threaten the country?
Turkey is conflicted about fighting ISIS in Syria for two reasons:
1) Turkey is so committed to toppling the Assad regime in Damascus that she does not want to aid him by attacking ISIS.
2) Turkey hates the Kurds so much she does not want to eliminate one major enemy, ISIS
If you look carefully at the map, below, you will see that Turkey is going to be forced to surrender some of her territory so that "Free Kurdistan" can be established. Under normal circumstances, Turkey would resist giving up one square inch of her land. But, if ISIS were breathing fire within her cities and if NATO could put enough pressure on Turkey, the Turkish government might acquiesce.
Watch this 2007 Pentagon Middle East Map develop. The role of ISIS at this point in time is to act like a rolling wrecker ball, knocking down the old order in the Middle East so this Pentagon map can be established. Soon, you will see calls for an international conference to bring "peace" to the region. Out of the deliberations of this international conference this new map will arise.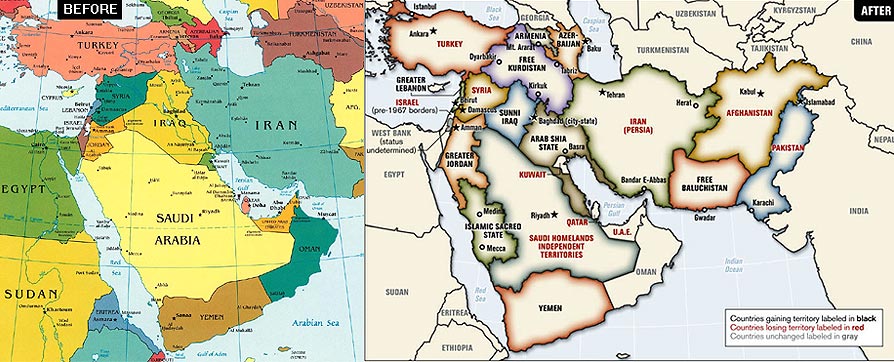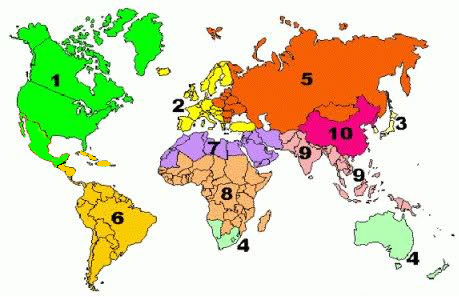 Then, shortly after the conference rearranges the Middle East map, another call will be heard: To establish Supernation #7, Northern Africa and the Middle East!
Even though the majority of news every single day is moving the world rapidly toward this prophesied 10-Nation set-up, none of the Mass Media and very few of the Christian media are even aware that this exciting prophetic advance is being made.
One of the most exciting End Times' prophecies is that, at the End of the Age,all nations of the world are going to be reorganized into Ten (10) supernations, each one with a leader (Daniel 7:7-8).
Antichrist can arise only after this global reorganization has been completed. You will be amazed and thrilled to learn how events that you had written off as being of no lasting value are really working hard to re-create the world into the 10 Toes (Supernations) of the prophet Daniel!
But, we tell the full story in the above DVD, "Prophetic Beast Arises: Ten Toes of Daniel Are Forming".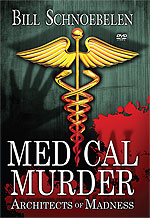 II. Louis Farrakhn - Nation of Islam leader - has announced to the entire world that Ebola is a bio-weapon of the Elite to eradicate blacks.
Jesse Jackson is stirring up trouble by charging that the first Ebola patient to come to the United States died because he was black.
Black/White race relations stand at a real crossroads in this country!
NEWS BRIEF: "Farrakhan claims Ebola invented to kill off blacks", Fox News, October 2, 2014
"Firebrand Nation of Islam leader Louis Farrakhan's latest racially-charged claim is that Ebola – the deadly disease ravaging parts of Africa and now diagnosed on American soil – was designed by white scientists specifically to kill off blacks ... The 81-year-old leveled the charge in his organization's newspaper, The Final Call, insisting the disease is man-made and cooked up in a laboratory as a means of population control ... 'There is a weapon that can be put in a room where there are black and white people, and it will kill only the black and spare the white, because it is a genotype weapon that is designed for your genes, for your race, for your kind', Farrakhan wrote."
It is medically possible to develop such a bio-weapon aimed specifically at a particular race. Former Defense Secretary William Cohen announced this somber new reality in April, 1997! Listen:
"There are some reports, for example, that some countries have been trying to construct something like an Ebola Virus, and that would be a very
dangerous phenomenon, to say the least. Alvin Toeffler has written about this in terms of some scientists in their laboratories trying to devise certain types of pathogens that would be ethnic-specific so that they could just eliminate certain ethnic groups and races." (COHEN ADDRESS 4/28 AT CONFERENCE ON TERRORISM, Terrorism, Weapons of Mass Destruction, and U.S. Strategy, Sam Nunn Policy Forum, April 28, 1997 University of Georgia, Athens, Georgia.)
I find it chilling that the Defense Secretary actually used the Ebola virus as his example of a genetic disease that could be specifically aimed at eliminating "certain ethnic groups and races"! Remember, the Elite plans to eliminate all races about 300 years into the New World Order, leaving only the European white Elite and the Chinese as their slaves! ( A. Ralph Epperson, Christian author)
Are we beginning to see the culling of the black race?
---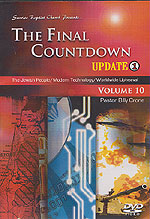 NEW PASTOR CRONE 'COUNTDOWN' UPDATES
Countdown To Eternity, Vol 10 - New DVD by Pastor Billy Crone
The 'Countdown' To Eternity series takes a look at 10 major prophetic signs God has given to lovingly wake us up so we'd repent and be saved before it's too late. These prophetic signs are many, but there are 10 REALLY IMPORTANT ones to which we seriously need to pay attention.
The best selling "Countdown To Eternity" DVD series just continues to get better and more informative!
---
Have the interventionist overthrow actions -- in Iraq, Afghanistan, in Northern Africa, the Middle East and Central and Southern Africa -- by Bush/Blair/Obama failed or have they succeeded beyond anyone's wildest imagination?
---
May Jesus Richly Bless You,
David Bay, Director
Cutting Edge Ministries
800-451-8211