HOT NEWS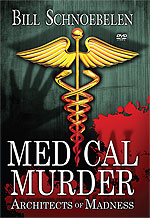 I. A Dallas nurse who aided the treatment of Thomas Duncan as he struggled with Ebola has become infected.
No one expected this type of spread as this nurse followed CDC guidelines.
Expect the Government to step in with new guidelines that are more restrictive and authoritative.
NEWS BRIEF: "Breach in Protocol Led to New Ebola Diagnosis: CDC", ABC News, October 12, 2014
"A female health care worker who treated Thomas Eric Duncan has contracted Ebola, becoming the first person to get the disease in the United States ... Officials said the nurse was wearing full protective gear while treating Duncan in quarantine at Texas Health Presbyterian Hospital, but somehow she got infected anyway, through what they said must have been a breach of Ebola safety protocol. She started having symptoms -- including a low fever -- Friday night and drove herself to her own hospital. Within 90 minutes, she was in isolation and late Saturday night, the preliminary Ebola test came back positive. "
" 'It is deeply concerning that this infection occurred' he said. "
The head of the CDC was immediately criticized for blaming the nurse's infection on inadequate protocols being in place at this hospital.
NEWS BRIEF: "CDC head criticized for blaming 'protocol breach' as nurse gets Ebola", ABC News, October 13, 2014
"CHICAGO (Reuters) - Some healthcare experts are bristling at the assertion by a top U.S. health official that a "protocol breach" caused a Dallas nurse to be infected with Ebola while caring for a dying patient, saying the case instead shows how far the nation's hospitals are from adequately training staff to deal with the deadly virus ... Healthcare and infection control experts said that hospital staff need to be coached through the stages of treating an Ebola patient, making sure they have the right safety equipment and know how to use it properly to prevent infection."
This next segment calls into question as to why airlines have not been forbidden to fly passengers from the Ebola-infected zones in Africa.
"... a recent survey of nurses nationwide suggests few have been briefed on Ebola preparations ... Some experts also question the CDC's assertion that any U.S. hospital should be prepared to treat an Ebola patient as the outbreak ravaging West Africa begins to spread globally. Given the level of training required to do the job safely, U.S. health authorities should consider designating a hospital in each region as the go-to facility for Ebola ... 'We have a system failure. That is what we have to correct'."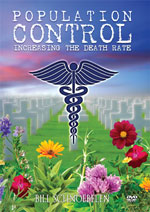 If Ebola is this dangerous, why has the Obama Administration not banned all air flights from the countries which are struggling with Ebola?
NEWS BRIEF: "Dems call for Ebola flight ban", The Hill News, 10/9/2014
"A growing number of Democrats are pressuring President Obama to ban flights to Ebola-ravaged countries despite repeated warnings from global health leaders that closing borders could accelerate the crisis. A group of 27 lawmakers, including three Democrats, signed a letter Wednesday urging Obama to ignore health officials and immediately halt flights from the West African countries worst-affected by Ebola."
President Obama has "passed the buck" on this issue to the World Health Organization, (WHO), saying he will not ban flights from Ebola ravaged countries until WHO issues the ruling. Thus, this President gives more credence to the United Nations, just as President George H.W. Bush did when he held off counterattacking Iraq's troops who had invaded Kuwait in 1990. Bush repeatedly stated he needed U.N. approval first. Even George W. Bush based his invasion of Afghanistan on United Nations resolutions (Read full details in NEWS1551).
I cannot believe the lapses in treating Duncan, the first Ebola patient to arrive in this country. Consider just a few:
* Even though Duncan arrived from Nigeria, a country hard hit by Ebola, he was allowed to pass freely through the airport.
* When he vomited on the sidewalk outside the hospital, workers sent out to clean it up did not wear protective clothing.
* The hospital staff ignored the possible signs of Ebola infection and sent him home with antibiotics and pain killers.
* Duncan was allowed to mingle with others at the time he was home.
Banning all flights from countries infected with Ebola is only a common-sense step. However, it needs to be coupled with a worldwide ban because people could fly from an Ebola country to another destination and then on to the United States.
Since we lived through the panic of the SARS virus, which Mass Media trumpeted that 100 million people could die, I do not believe Ebola will be allowed to spread to this level. However, I do believe that the "FEAR" of Ebola spreading will be forced all over the world. Governments can then implement draconian procedures which will allow for a dictatorship to be established one day.
Absolute Dictatorship IS the ultimate Plan.
Of course, on the way to the planned New World Order, Big Pharma can make a lot of money fighting diseases created in their laboratories. I think this is the plan in the short-term. Fear sells and great fear sells greatly! Watch as Big Pharma announces huge sales and profits in the next 6 months. They are planning to ship a lot of Ebola vaccinations to a public panicked to get them.
What did Jesus say?
"There will be mighty and violent earthquakes, and in various places famines and pestilences (plagues: malignant and contagious or infectious epidemic diseases which are deadly and devastating); and there will be sights of terror ... On the earth, nations will be in anguish and perplexity at the roaring and tossing of the sea. People will faint from terror, apprehensive of what is coming on the world ... " (Luke 21:11, 26-27)
Doesn't this prophecy sound like what is happening on Earth right now, in our Daily News?
"This will be a time (an opportunity) for you to bear testimony ... Now when these things begin to occur, look up and lift up your heads, because your redemption (deliverance) is drawing near." (Luke 21:13, 21)
Come Quickly, Lord Jesus!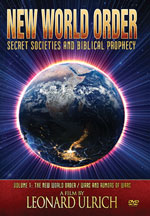 II. Turkey is stalling in her pledge to employ military force against ISIS in Syria, even though her parliament authorized the use of such force.
Why should Turkey fight ISIS, when she helped the United States in creating her and still has ISIS fighters in bases on her soil?
NEWS BRIEF: "German deputy speaker: NATO must stop Turkey support for ISIS - Turkey harbors an ISIS militant camp in Istanbul, buys crude oil from ISIS", RUDAW News, 10/12/2014
"BERLIN, Germany – NATO must force Turkey to stop its undeclared support of the Islamic State (ISIS) and shift its policy toward the Kurdistan Workers' Party (PKK), the deputy speaker of the German parliament said. Claudia Roth said in an interview with Rudaw that Turkish President Recep Tayyip Erdogan's government is pursuing a 'murky' policy in Syria because it wants the Kurds weakened and their fighters 'annihilated'."
We reported in Friday's (10/10) News Alert that Turkey has been fighting a deadly battle against the Kurds for a very long while now, so her leaders find it very difficult to suddenly turn to defending the Kurds in Kobane, Syria. In fact, Turkey is going to be hard pressed to surrender some of her land to create a brand new state called "Kurdistan". (See Map Below).
But, if Turkey was seen as severely threatened by ISIS, she could help roll back the militant advance and could have the domestic latitude to agree to give up some lands to the Kurds in exchange for peace and safety.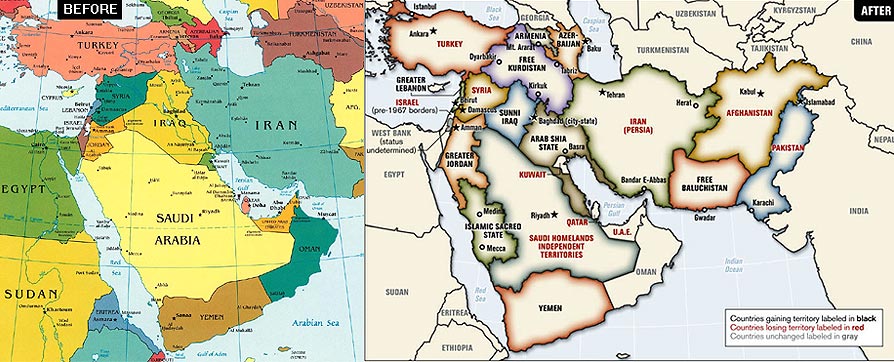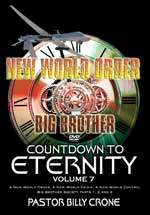 III. Governments around the world are quietly -- and without fanfare -- collecting biometrics from many millions of their people without their knowledge or consent.
But, this Big Brother story is even more ominous.
These governments are setting up a massive database of biometric data. The 'Mark of the Beast' draws ever closer!
NEWS BRIEF: "Millions of voiceprints quietly being harvested: Governments turning to voice biometrics ", The Detroit News, October
"London — Over the telephone, in jail and online, a new digital bounty is being harvested: the human voice. Businesses and governments around the world increasingly are turning to voice biometrics, or voiceprints, to pay pensions, collect taxes, track criminals and replace passwords. 'We sometimes call it the invisible biometric', said Mike Goldgof, an executive at Madrid-based AGNITiO, one of about 10 leading companies in the field."
This information may be collected quietly, but the demand is sky high from both businesses and governments. Can anyone say "Big Brother"? In fact, people believe that their permission must be given before any of this kind of biometric information can be collected. Nothing could be further from the truth. The reality is that, if the technology exists to do something, governments and businesses are doing it.
"Damn the torpedoes, full steam ahead", was the old time naval battle cry. The commander of the ship did not care if he gave up his ship to the bottom of the sea, he was so close to conquering the enemy, he did not care to count the cost. In today's modern world, business and government leaders are so close to gaining total electronic awareness of their citizens that they are no longer afraid, they no longer are hesitating to count the cost.
Even if their efforts to gain this kind of sensitive information is discovered and made public, they would simply disappear behind their lawyers and declare the program dead. But, a few months later, they would resurrect this incredibly sophisticated surveillance system by another name. Adolf Hitler developed this art to an unprecedented degree. From 1933-1938, a number of his genocidal programs was discovered and widely publicized; in each instance, either Hitler or his henchmen would disavow the program, quietly disband it, and wait a number of months before quietly relaunching the program, under a different name.
Hitler was never permanently beaten on any of his controversial, and deadly, programs.
Let us quickly review other countries using this surveillance systems:
* "The single largest implementation identified by the AP is in Turkey, where mobile phone company Turkcell has taken the voice biometric data of some 10 million customers using technology provided by market leader Nuance Communications Inc."
* "In the U.S., law enforcement officials use the technology to monitor inmates and track offenders who have been paroled."
* "In New Zealand, the Internal Revenue Department celebrated its 1 millionth voiceprint, leading the revenue minister to boast that his country had 'the highest level of voice biometric enrollments per capita in the world'."
* "In South Africa, roughly 7 million voiceprints have been collected by the country's Social Security Agency, in part to verify that those claiming pensions are still alive."
Of course, "privacy advocates" have their concerns. 'It's more mass surveillance', said Sadhbh McCarthy, an Irish privacy researcher. 'The next thing you know, that will be given to border guards, and you'll need to speak into a microphone when you get back from vacation'." This "technology creep" is inevitable, but the Bible tells us what the ultimate use will be:
"And he causeth all, both small and great, rich and poor, free and bond, to receive a mark in their right hand, or in their foreheads: And that no man might buy or sell, save he that had the mark, or the name of the beast, or the number of his name ... Let him that hath understanding count the number of the beast: for it is the number of a man; and his number is Six hundred threescore and six (666)." (Revelation 13:16-17)
---
---
Have the interventionist overthrow actions -- in Iraq, Afghanistan, in Northern Africa, the Middle East and Central and Southern Africa -- by Bush/Blair/Obama failed or have they succeeded beyond anyone's wildest imagination?
---
May Jesus Richly Bless You,
David Bay, Director
Cutting Edge Ministries
800-451-8211