HOT NEWS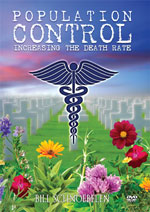 I. Ebola is fulfilling the Plan of the Elite to topple the Old Order so the New can be brought in!
Listen: "... the secret societies were planning as far back as 1917 to invent an artificial threat ... in order to bring humanity together in a one-world government which they call the New World Order." [Bill Cooper, "Behold A Pale Horse", p. 27; Cooper is a New Age author exposing the horror of this plan]
"Take control of the world ... to reduce ... the world to a safe level by a process of benevolent slavery and genocide." [Ibid., p. 49]
Can you imagine the arrogance of these Illuminati? They actually view reduction in world population as "benevolent genocide"!
"The only alternative left to the world's ruling elite was to increase the death rate ... Dr. Aurelio Peccei of the Club of Rome ... advocated that a plague be introduced that would have the same effect as the Black Death of history." [Ibid., p. 167]
Now, please consider how Ebola is fulfilling this Global "threat in order to bring humanity together in a one-world government" ... the New World Order!
Watch the response of the International Community toward Ebola in West Africa.
This political cartoon, at left, precisely captures the essence of the West militarized "medical help" arriving in West African nations.
NEWS BRIEF: "In Liberia, U.S. Soldiers Race Ebola", The Wall Street Journal, October 16, 2014
"TUBMANBURG, Liberia—American and Liberian soldiers hammer, saw and sweat in the afternoon sun here in a frenetic campaign to build the county's first Ebola-treatment unit. Soon, the soldiers will have floodlights to work round-the-clock shifts ... Liberia's health infrastructure was barely able to respond to the needs of its people before the outbreak. Ebola has since steamrolled it. As a result, the U.S. and other countries are essentially creating a health system from scratch on extreme deadlines."
How completely these Western military units will begin dictating policy to the Liberian government is not spelled out. But, such control is forthcoming!
NEWS BRIEF: "Obama Authorizes National Guard, Reserves for Ebola Fight", NBC News, October 16, 2014
"President Barack Obama issued an executive order on Thursday paving the way for the deployment of National Guard and Reserve forces to West Africa to help contain the Ebola outbreak there ... Defense Department officials said the executive order was necessary to speed the deployments, and would allow the president to send additional forces as needed."
Great Britain is sending troops.
NEWS BRIEF: "UK army medics start battle against Ebola in west Africa", BBC News, 16 October 2014
"British army medics are on their way to West Africa to help in the fight against the deadly Ebola virus ... A team of 91 medics from 22 Field Hospital in Aldershot will run a hospital in Sierra Leone, set aside for healthcare workers who risk infection."
As the West is gearing up to "invade" West Africa on the premise of controlling Ebola, American authorities back home seem determined to not take common sense precautions to ensure that airline flights no longer bring infected victims into this country.
NEWS BRIEF: "Ebola Crisis: Should the U.S. impose an air travel ban or not?", The Los Angeles Times, October 16, 2014
"With two Texas healthcare workers infected with Ebola after a visitor from Liberia flew into Dallas carrying the deadly virus, there are growing calls in the U.S. to impose limits on travel from the hardest-hit countries in West Africa ... lawmakers were urging the U.S. to stop issuing visas to visitors coming from the region."
Countries within the region are already restricting travel.
"More than two dozen African countries have already imposed restrictions or outright bans on travel to and from Liberia, Sierra Leone and Guinea, and numerous air carriers have canceled flights."
But, American officials seem determined to not take these established procedures for stopping an infectious disease from spreading - a quarantine of nations.
"But public health officials say the move to further restrict travel could have precisely the opposite of the intended effect."
In fact, incompetence in Dallas, Texas, hospital that treated the first Ebola victim is staggering. Doctors listened to Eric Duncan say he was sick and that he had come from West Africa and they sent him home with medicines designed only to alleviate symptoms. Workers were sent outside the hospital to clean up Duncan's vomit on the sidewalk with no Hazmat suits and without being told he might have Ebola.
I wonder if Ebola is being allowed to spread through deliberate incompetence?
While the Ebola infection is spreading mathematically, FEAR of Ebola is spreading exponentially.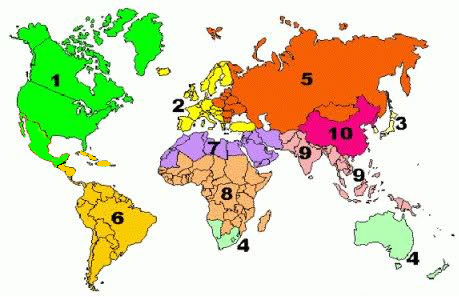 Western Elite nations have the capability of virtually seizing control of African nations through this Ebola threat. Remember, Africa is Supernation #8 in the Plan of the Club of Rome plan to reorganize the world into precisely 10 supernations.
Currently, there are 196 sovereign nations in the world.
But, in perfect harmony with Daniel 7:7-8 prophecy, the Illuminati is working a plan to reduce this number to only 10.
Within Africa, stability must be overthrown and replaced by the greatest degree of instability imaginable. Further, any nation or ruler who might resist surrendering national sovereignty so that Supernation #8 can be formed must be removed from power.
The SARS virus was said to threaten 100 million people with death. That did not happen, but Ebola is now the virus of the Elite to establish the new world government. As Antichrist comes to the world scene, the events of Revelation will begin to unfold. The disease and pestilence foretold in Revelation 6 might result in SARS, Avian Flu and Ebola being unleashed in full fury upon the entire world.
But, for now, Ebola -- like SARS and Avian Flu -- represents merely the "threat" of worldwide contagion.
One physician can see this freight train coming domestically! As we have repeated stated since this Ebola scare started, one of the objectives is to so frighten Americans that we will allow our rights and liberties to be seized in the name of a medical emergency.
NEWS BRIEF: "Thursday October 16, 2014 – Dr. Bill Forstchen", Trunews, October 16, 2014
"Topic: How close is the US to a full-blown state of Medical Martial Law? History Professor William Forstchen and Rick discuss the 'perfect storm' of Ebola, ISIS jihadists in America, an electricity blackout, and an incompetent or, even worse, a domestic enemy in the White House."
Another global disaster designed to panic people into submitting to an Absolute Dictatorship - a Global One, of course!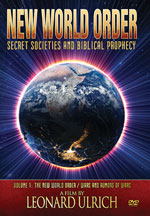 II. If Western nations REALLY wanted to punish Russia for her actions against Ukraine, they should drive the price of world crude oil down significantly, since Russia is so dependent upon high oil revenues!
Wait! That is exactly what is happening! Crude oil prices are dropping quickly!
NEWS BRIEF: "Is the oil crash a secret US war on Russia?", Editorial, BBC News, 16 October 2014
"Lower oil prices, reflected in falling petrol prices at the pump, have been a boon for Western consumers. Are they also a potent US weapon against Russia and Iran? That's the conclusion drawn by New York Times columnist Thomas L Friedman, who says the US and Saudi Arabia, whether by accident or design, could be pumping Russia and Iran to brink of economic collapse."
"The US wants its Ukraine-related sanctions against Russia to have more bite. Both the Saudis and the US are fighting a proxy war against Iran in Syria. 'This is business, but it also has the feel of war by other means: oil', he writes ... The Russian economy's dependence on energy resources, gas and oil first and foremost, is often compared to drug addiction; people say that it is 'on the oil needle', write the editors of Nezavisimaya Gazeta ... dealings to decrease oil prices on the global market can justifiably be compared to triggering agonies that are no less painful than withdrawal from a drug. And this is being done with obvious geopolitical aims to undermine the country's economy and its influence on the global arena."
Do we have Russian President Putin to thank for creating a situation in which Western leaders have decided to deliberately drop crude oil prices in order to punish him for his actions against Crimea and Ukraine? I think we do.
Thank you, Mr. Putin, for helping reduce the pain I feel every time I pull up to the gas pump!
---
---
Have the interventionist overthrow actions -- in Iraq, Afghanistan, in Northern Africa, the Middle East and Central and Southern Africa -- by Bush/Blair/Obama failed or have they succeeded beyond anyone's wildest imagination?
---
May Jesus Richly Bless You,
David Bay, Director
Cutting Edge Ministries
800-451-8211