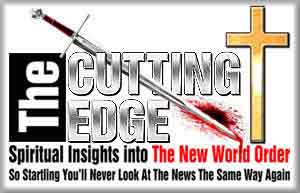 HOT NEWS
1. An Islamic migrant flood is sweeping over Europe right now, threatening terror fears.
Israel is refusing to accept Syrian refugees, and is even building a Jordanian security fence to keep them out.
2. Sarah Palin gets her sweet revenge over greedy Arab oil states.
Her mantra,"Drill, baby, drill" - Was followed exactly
3. Hillary's campaign is in "free-fall", Jeb's is crashing.
Trump surges on.
4. Kentucky clerk Kim Davis continues to refuse issuing same-sex marriage licenses.
She seems to be standing before wicked King Nebuchadnezzar, content to be thrown into the fiery furnace than to deny her Lord.
5. Welcome to Chicago, Illinois, the gun capital of America.
Labor Day Violence: 6 Killed 27 Wounded, Dead Toddler's Head Found Floating in Lagoon
---
What Must I Do To Be Saved? Most recent News Alert online