Hot News
I. More proofs that our Public School system is dangerous to our precious children!
Minnesota School to force students to undergo 'evaluation' and treatment for depression.
NEWS BRIEF: "Minnesota School District May Screen Students For Depression, Anxiety In Classroom", CBS Minnesota, January 30, 2015
"Minnesota's largest school district is discussing screening high school students for depression and anxiety in the classroom. As part of a state grant to improve mental health services, Anoka-Hennepin schools could offer a screening as soon as next fall."
This news is incredibly bad for our students! As Conservative / Christian parents know, pschiatry is a completely failed science / profession. Their very foundation is deeply flawed because they assume that all man's problems can be solved by man. Not only do they not understand the spiritual basis with which God created mankind, they compound the problem by prescribing mind-altering drugs that simply make a troubled child into a really troubled child.
Christian parents who are adamantly opposed to allowing public school "health care workers" to evaluate their children will first be pressured and then will be forced to allow such testing. In fact, the reality is that schools will quietly administer the test and not inform the parent.
While this deplorable situation should be enough to convince Christian parents to yank their children from "Pharaohs' Schools", this next story should instantly convince them that their children do NOT belong in an increasingly dangerous environment.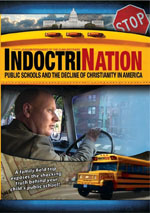 Texas public schools may allow their teachers to legally kill a student!
NEWS BRIEF: "Bill would let Texas teachers legally kill students ", Russia Today News, February 1, 2015
"Schoolteachers in Texas will be allowed to use lethal force against students without risking legal repercussions if a new bill being considered in the Lone Star State's legislature becomes a law. The bill –HB 868, or the "Teacher's Protection Act" – affords educators legal immunity in the unlikely event that they happen to kill any of their students during school-sanctioned events."
Christians have been arguing for decades that when Public Schools threw out God, eliminated physical punishment of students and started promoting active sexual activity under the guise of "sex education", they were going to create a public school which would prove to be beyond control.
Fifty years ago, the major teacher complaints were kids chewing gum and speaking out of turn in class.
Today, teachers are facing sex on school grounds, drugs, student bullying, and now such a threat of physical violence against them that they feel the need for legal protection should they kill a student in class!
Christian parent, pull your children out of public school! Dr. David Jeremiah once said, "I would rather live in a tent than send my children to public school"! Every parent will face Jesus on Reward/Judgment Day to answer for how they raised their children. Already, Christian churches are suffering the loss of an entire generation of young adults because parents continued to send their children to the godless, atheistic Public Schools. Now, when you consider the new horrific new curricula, "Common Core", which implements mind control along with a completely inferior curricula, plus the violence in the classroom, parents simply must now do the right thing and pull their kids out.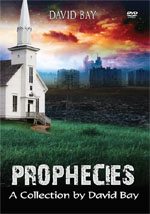 "Prophecies Churches Are Ignoring"
DVD Combo Set by David Bay - Volume 1
Reg $89.94, Only $39.94 Get Details
Why are so many pastors so reluctant to teach prophecy?
Cutting Edge Director, David Bay, teaches six hard-hitting lessons on six unique End Times instances where events are fulfilling prophecy, but no one is reporting it. Six hot topics on three discs:
"The Prophetic Beast Arises: Ten Toes of Daniel Are Forming"
"Rapture Precedes Israel's Final 'WEEK' of History"
"Eternal Security: God's Anchor In A Brutal Storm"
"End Times' Judgment On Iraq (Babylon) Worse Than Believed Possible - Isaiah 13"
"Israel's Prophesied Annihilation of the Palestinians"
"America Identified In Prophecy: Economic Babylon of Revelation 18"
5 1/2 hours of teaching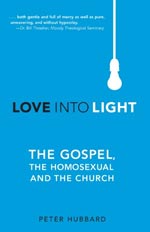 II. 'As In The Days of Lot' - Campaign underway to bring pedophilia into public acceptance.
"Experts" are now arguing that a person guilty of pedophilia cannot be held accountable because they were born that way"!
NEWS BRIEF: "Is Pedophilia Okay if You're "Born That Way"? ", The New American, 01 February 2015
" 'Now, many experts view it as a sexual orientation as immutable as heterosexuality ... a deep-rooted predisposition ... that becomes clear during puberty and does not change'. The above idea was expressed with respect to homosexuality decades ago and since has become left-wing dogma. The thinking is that if someone was 'born that way', if the behavior is 'natural' for him and he didn't choose his feelings, how could it be wrong?"
For over 100 years now, the so-called "experts" are unchristian psychiatrists who fit the Biblical definition of a fool.
"The fool hath said in his heart, There is no God. They are corrupt, they have done abominable works..." (Psalm 14:1)
Since World War II ended, these so-called "experts" have been arguing that, not only is homosexuality as normal as heterosexuality, but certain crimes produced by gay and lesbian people should be considered "normal". Now, this foolish concept is gaining the kind of traction that changes official public change.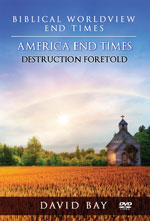 Pedophilia is now to be considered "normal" behavior?
Once this viewpoint is accepted, then all institutions of government -- including Public Schools -- will teach and will enforce toleration of this behavior. If your child is molested at school, you will have no legal recourse, because the behavior of the perpetrator was absolutely "normal".
America has become Sodom, "just as in the days of Lot".
Jesus predicted that society at the End of the Age would become Sodom. (Luke 17:28-30)
Now that America is becoming Sodom, our end will be like hers as well.
"But the same day that Lot went out of Sodom it rained fire and brimstone from heaven, and destroyed them all. Even thus shall it be in the day when the Son of man is revealed."
Now, listen to the prophesied end of America -- "Therefore shall her plagues come in one day, death, and mourning, and famine; and she shall be utterly burned with fire: for strong is the Lord God who judgeth her." (Revelation 18:8) - See full details of America's prophesied judgment in the DVD above, "America End Times' Destruction Foretold"!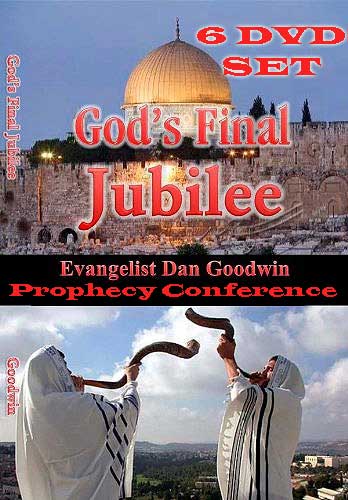 God's Final Jubilee DVD's - 6-Disk Set by Evangelist Dan Goodwin
The most unusual, up-to-date study of prophetic events of our day. Prophecy Conference - Six Disk Titles:
1) 10 Proofs of a Pre-Trib Rapture; 2) A Wedding Made In Heaven;
3) Are We The Last Generation?
4) The 7 Feasts of the Lord;
5) What In The World Is Going On? 6) Seven Pillars of Biblical History.
Now you will know the truth.6 hours of teaching on 6 DVDs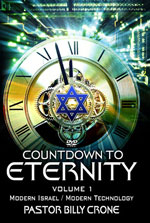 III. America is abandoning Israel - just as Bible prophecy foretells at the End of the Age.
NEWS BRIEF: "The open loathing between Barack Obama and Benjamin Netanyahu just got worse ", The Independent (UK), Sunday 1 February 2015
"Benjamin Netanyahu, one presumes, has a keen sense of history. Therefore, Israel's Prime Minister might reflect on what happened when an earlier best friend of the United States overstepped the diplomatic bounds ... It's no secret that no love is lost between the current US President and Netanyahu. Indeed, open loathing might be a better term. Barack Obama's six years in office have been marked by a succession of spats and snubs..."
"... the latest row, born of Netanyahu's acceptance of an invitation from House Speaker John Boehner to address a joint session of Congress on the menace of Iran, could take the biscuit. The ploy was cooked up by Boehner and Ron Dermer, Israel's ambassador to Washington, with no word to the White House. Indeed, Dermer had a long meeting the day before with John Kerry, the Secretary of State, at which he didn't breathe a word of it. Not surprisingly, the White House was incandescent with rage, making clear Obama would not meet Netanyahu during the latter's stay..."
During the 2008 election, discerning Jews and Christians asked the hard question: since Barack Obama seems to tilt in favor of Islam, could he be trusted to support Israel during a time of national crisis, when her very national survival was at stake?
Since that election, President Obama has gone out of his way to veer America's ship of state increasingly closer to Islam and away from Israel. Late last year, one Obama official even said that Netanyahu was "chickensh_t". Now, PM Netanyahu is apparently trying to circumvent the Oval Office and appeal directly to Republicans and to Christian Conservatives.
Has the Prime Minister forgotten that Obama has two more years to serve as President?
Bible scholars have long believed that, at the very End of the Age, Israel seems to have lost her friends, prompting God to send Israel's guardian angel to defend her. Listen:
"And at that time shall Michael stand up, the great prince which standeth for the children of thy people: and there shall be a time of trouble, such as never was since there was a nation even to that same time: and at that time thy people shall be delivered, every one that shall be found written in the book." (Daniel 12:1)
The wording in the original language denotes a defensive action from Michael to defend Israel. Therefore, scholars have long asked, "where have Israel's allies gone"? The answer may lie in Barack Obama's actions against Israel. We must pray for the "peace of Jerusalem" and for the protection of the nation.
After all, Jesus returns to Israel. Satan would like nothing more than to destroy Israel, thus preventing Jesus' prophetic return to Earth!
---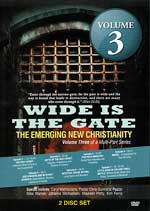 "Wide Is The Gate" Volume 3 DVD Is Now Instock!
" Hyper Charismatic and Pentecostal Movements"
Regularly $39.95, Now Only $29.95 - Disks, almost 6 hours
This final Volume features the Hyper Charismatic and Pentecostal Movements represented by a variety of names and leaders. This supposed 'new move of the Holy Spirit' coined as the New Apostolic Reformation (NAR) is also known as Third Wave, Manifest Sons of God, Latter Rain, Kingdom Now, Word Faith, Fresh Fire, and has many other names!
Poignant testimonies of former members recount the subtle ways they were enticed into believing they were part of something "new" God was doing, only to come to the sober realization that they had been ensnared by unholy spirits. Through careful Biblical analysis, well known experts help unravel the tragedy of growing deception in the Church masquerading as Revival, Renewal and vibrant New Christianity.
Caryl Matrisciana, who grew up for almost 20 years in India, insightfully explains how India's Eastern Mysticism is being practiced by millions of unsuspecting Christians in most mainline denominations. 2000 years ago, in conjunction with the birth of the church, Gnostic heresy (the foundation of Eastern Mysticism) attempted to creep in. Today, it presents itself as Western Mystical Spirituality and by hijacking Christian terminology, its 'doctrines of demons', warned about in 1 Tim 4:1, is deluding the Church. http://www.cuttingedge.org/detail.cfm?ID=2662
Volume #1 - "Wide Is The Gate DVD: The Emerging New Christianity, A Paradigm Shift" - Also On Sale
Volume #2 - "Wide Is The Gate DVD: Emerging Christianity In The Post-Modern Church" -Also On Sale
---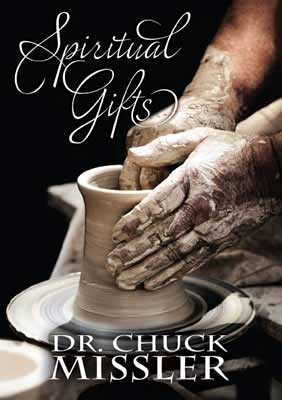 DVD - The Spiritual Gifts - by Dr. Chuck Missler
The apostle Paul told the Corinthian Christians, 'Now concerning spiritual gifts, brethren, I would not have you ignorant'.
Sadly, today many people are confused about the person and work of the Holy Spirit.