---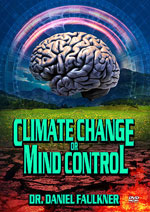 II. Propaganda campaign to convince people of 'Climate Change' has reached new heights:
A. Calls for 'International Authority' to force Climate Change
B. Links eating meat with Climate Change, echoing the "Environmental Extremists" language.
NEWS BRIEF: "Scientists call for international authority on climate change geoengineering", ABC Net Australia, 16 Feb 2015
"Efforts to reverse man-made climate change need international oversight before research can proceed, a meeting of scientists has heard. US SCIENTISTS and legal experts are calling for a strong, international authority to regulate any man-made interventions intended to combat global warming, amid fears that the technology could be harmful to the environment."
I believe this call for a strong World Government type of authority to enforce Climate Change regulations upon every country on earth is the first such public call. As such, this public pronouncement can be viewed as a major change in the incessant propaganda drumbeat calling for a Global Government, a dictatorship which can bring all countries into line with any subject, not just Climate Control.
In 2007 we posted an article on this subject, which we encourage you to stop and read. This article is NEWS2193, entitled, "Five Major Created Global Disasters Are Being Constantly Preached To The World As Reasons To Form The Global New World Order!"
What are these five propaganda "disasters"?
1) "Global Warming / Cooling / Climate Change"
2) "Global Terrorism"
3) "Global War"
4) "Global Economic Disaster"
5) "Global Virus Pandemic"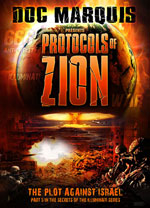 In like manner, the Illuminati has created these five major lies, all of which have one goal in mind, i.e., a global dictatorship of the most severity in history. Listen now to the plan to achieve their plan with wonderfully sounding public rhetoric -- all designed to deceive.
"When we come into our kingdom, our orators will expound great problems which have turned humanity upside down in order to bring it, at the end, under our beneficent rule. Who will ever suspect, then, that all these peoples were stage-managed by us according to a political plan which no one has so much as guessed at in the course of many centuries?" [End of Protocol No. 13 ]
Note that the vast majority of people are going to be "stage-managed"! That kind of control is the goal of Mass Media.
"The secret societies were planning as far back as 1917 to invent an artificial threat ... in order to bring humanity together in a one-world government which they call the New World Order." [William Cooper, "Behold A Pale Horse", p. 27]
Of even greater concern is that this call for a Global Government to combat Climate Change is simply frightening: the American Federal Government is now linking Climate Change with our consumption of meat!
NEWS BRIEF: "Feds: Eat less meat to fight climate change", The Week, February 20, 2015
"The federal government, through the U.S. 2015 Dietary Guidelines Advisory Committee, is recommending we all eat more fruits and veggies because 'consistent evidence indicates that, in general, a dietary pattern that is higher in plant-based foods… and lower in animal-based foods is more health promoting and is associated with lesser environmental impact'."
"Not surprisingly, the meat industry is not pleased ... if the herbivore suggestion makes it into the annual dietary guidelines released by the Department of Health and Human Services and the Department of Agriculture, it will 'mark the first time environmental factors impacted a set of guidelines traditionally aimed at healthy eating and nutrition'."
How on earth can eating meat have any impact upon the proper 'Sustainability' of our planet? This linkage sounds crazy and it is. But, as the quote below indicates, the crazies are calling for the complete elimination of meat from our diets. Listen to the nut case, Jeremy Rifkin.
Jeremy Rifkin wrote a book in 1992 in which he called for the "collapse" of the meat eating culture of the Western World. Meet Jeremy Rifkin, New Age activist extraordinare. He bills himself as the 'advisor to kings and queens' and his books certainly are some of the most popular in the New Age culture. If you were to imagine the most vigorous tree-hugging activist, with a brilliant mind and intellect, that would be Jeremy Rifkin. Christian author, Constance Cumbey, describes Rifkin in interesting terms. She said he practiced a peculiar brand of pantheism, and 'creation-centered spirituality'."
In other words, Rifkin is an Earth Mother worshipper, and a worshipper of Nature at large. Rifkin is the author of the infamous New Age book entitled, "ENTROPY: A NEW WORLD VIEW". The word 'entropy' is used constantly by New Age authors to justify the kind of radical changes in the world they are championing, and as usual, this word shouts 'crisis'. Rifkin and other New Age writers have been shouting for decades now that our current Industrial Civilization is running on High Entropy, i.e., using so much energy that it is unstable, unsustainable, running down, and burning out. Whenever you see the word, 'sustainable', or 'unsustainable', you know you are looking at a code word for dismantling our Industrial Civilization.
In his book, Entropy, Rifkin argues that the world needs to return to a civilization of Low Entropy. Listen to his own writings: "If we continue to ignore the truth of the Entropy Law ... then we shall do so at the risk of our own extinction. "Entropy is a measure of the amount of energy no longer capable of conversion into work ... Energy can only be transferred to a dissipated state." [Ibid., p. 35]. Therefore, Rifkin and his ilk believe that we must take steps to achieve some Low-Entropy, steady state type of economy. Conversion to this type of economy requires not only a 'new world view', but also a draconian crisis in order to transfer from one state to the other. Listen:
"The radical change in world view required to make this transition will have to be accomplished virtually overnight. There will be no time for polite debate, subtle compromise, or momentary equivocation. To succeed will require a zealous determination -- a militancy, if you will -- of Herculean proportions." [Ibid., p. 186].
Did you catch that last statement?
"To succeed will require a zealous determination ... militancy ... of Herculean proportions ".
Now that we know Rifkin believes our current Industrial Civilization is living an unsustainably High Entropy lifestyle, let us examine his 1992 book, 'Beyond Beef: The Rise and Fall of the Cattle Culture' . In this book, Rifkin makes it quite clear that he considers the entire meat-eating culture to be one of the major culprits in the unsustainability of this current society, and needs to be destroyed immediately and completely.
Rifkin blames the cattle industry for most of the supposed ills of today.
"... by choosing not to eat the flesh of cattle, we serve notice of our willingness to enter into a new covenant with this creature ... Freeing the bovine from the pain and indignities suffered on the modern mega-feedlots and in the slaughterhouses is a humane act of great symbolic and practical import. Liberating these creatures from the process of dehorning, castration, and estrus-blocking, from forced hormone injections, massive doses of antibiotics, insecticide showers, and an ignoble death on an automated assembly-line kill floor, is an act of contrition. It is an acknowledgment of the damage we moderns have inflicted on the whole of creation in pursuit of unrestrained power over the forces of nature." [Beyond Beef, p. 288]
Today, we must realize that radical people in the Jeremy Rifkin mold have been appointed to positions of authority within our Federal Government. Today, the Federal Government just mildly hints of a connection between eating meat and the sustainability needed to combat Climate Change. But, one day soon, government officials will be announcing mandatory laws forbidding the eating of meat.
Jeremy Rifkin would be proud!
Doubt it not!
---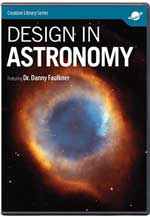 NEW DVD - Design in Astronomy
Featuring Dr. Danny Faulkner
There are many features of the Earth and its moon that make the earth ideally suited for life and humanity. Thus the earth is unique in our solar system. But what about the more than one thousand planets orbiting other stars that astronomers have discovered in recent years? None of these planets are suitable for life. As we learn more about astronomy, the uniqueness of Earth becomes even more clear! $12.99