Hot News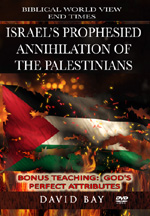 I. Jordan is reacting furiously against ISIS after her captured pilot was brutally executed.
Jordanian planes are in the air against numerous targets and there is even talk about a ground invasion against Syria!
NEWS BRIEF: "Jordan unleashes wrath on ISIS: 'This is just the beginning' ", CNN News, Feb 6, 2015
"Karak, Jordan (CNN) -- Two days after news emerged that ISIS had burned a captive Jordanian pilot to death, the Middle Eastern nation hit back, and is promising more. Fighter jets carried out airstrikes Thursday ... This is just the beginning and you shall know who the Jordanians are," the armed forces said in a statement on state TV."
What kind of targets did Jordan single out?
"They claimed hits on ISIS training centers, arms and ammunition depots: 'All targets were completely destroyed and all the planes returned to their bases safely ... We are upping the ante. We're going after them wherever they are, with everything that we have. But it's not the beginning, and it's certainly not the end', Judeh said."
American airplanes flew alongside the Jordanian fighters providing technical support like jamming ISIS radar and communications and surveillance capabilities. This development is very powerful and clearly brings Jordan into the fight against ISIS. Suddenly, it seems that Jordan is committing significant military sources to the battle against ISIS.
The Jordanian King is reacting with unusual resolve after the brutal execution of the Jordanian pilot. He seems to be considering all military options, including a ground invasion. But, which country would he invade with a ground force? If he struck ISIS targets in Syria, would President Assad react negatively and order his forces to strike back?
ISIS forces in Iraq are further away and are concentrated in the northern part of Iraq. A Jordanian offensive could cause progress in Iraq's economic development and produce a far more negative result than anything ISIS has inflicted. No, it would seem that Jordan would limit its ground invasion to Syria.
However, Jordan faces a severe threat from within! The majority of her citizens are Palestinian, and are considerably more supportive of ISIS than is the more Western King. Did you know that the Palestinians under the leadership of Yassir Arafat, attempted an armed coup against the Jordanian King in 1979?
The Palestinians living in Jordan, comprise 65% of all the citizens of Jordan. This reality means that the King -- who is Hashemite -- is a minority ruler. For this reason, his security forces have to constantly be on guard against assassination attempts. King Hussein of Jordan threw his elite army units against Yassir Arafat's PLO in September, 1970, in order to keep his throne! The beginning of this war is called "Black September" amongst the Arabs. Listen to an encyclopedia account:
"September 1970 is known as the Black September in the Arab history and sometimes is referred to as the 'era of regrettable events'. It was a month when Hashemite King Hussein of Jordan moved to quash an attempt of Palestinian organizations to overturn his monarchy, the attack resulted in heavy civilian Palestinian casualties. The armed conflict lasted until July 1971." ("Black September in Jordan", Wikipedia, the free encyclopedia)
The danger is that the Palestinians might react just as furiously against the King for his attacks on ISIS. The officers of the Jordanian air force are carefully selected for their loyalty to the King and for their Hashemite background. But, the Army has a considerable percentage of men of Palestinian background.
Jordan's king must be careful, or his minority government might be overthrown by the majority citizenry, the Palestinians! When ISIS murdered that pilot, they might have struck the first blow to topple the pro-Western Jordanian king!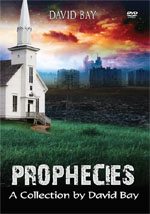 "Prophecies Churches Are Ignoring"
DVD Combo Set by David Bay - Volume 1
Reg $89.94, Only $39.94 Get Details
Why are so many pastors so reluctant to teach prophecy?
Cutting Edge Director, David Bay, teaches six hard-hitting lessons on six unique End Times instances where events are fulfilling prophecy, but no one is reporting it. Six hot topics on three discs:
"The Prophetic Beast Arises: Ten Toes of Daniel Are Forming"
"Rapture Precedes Israel's Final 'WEEK' of History"
"Eternal Security: God's Anchor In A Brutal Storm"
"End Times' Judgment On Iraq (Babylon) Worse Than Believed Possible - Isaiah 13"
"Israel's Prophesied Annihilation of the Palestinians"
"America Identified In Prophecy: Economic Babylon of Revelation 18"
5 1/2 hours of teaching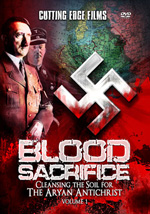 II. Supreme Court is scheduled to rule today on "Physician Assisted Suicide!
America's spiritual decline will be accelerated if the High Court rules that doctors can assist a patient to die.
NEWS BRIEF: "Supreme Court to rule today whether doctors can help patients die", CBC News, Feb 6, 2015
"The Supreme Court will rule today on a question it last considered more than 20 years ago: should it be legal for doctors to help dying patients kill themselves ... The case that will be decided Friday was brought by the B.C. Civil Liberties Association on behalf of two women, Kay Carter and Gloria Taylor, both of whom have died since the legal battle began. Both women had degenerative diseases and wanted the right to have a doctor help them die. Carter went to Switzerland with her daughter, Lee, to die. Taylor died of amyotrophic lateral sclerosis (ALS)."
"A lawyer on behalf of Carter and Taylor argued that they were being discriminated against because their physical disabilities didn't allow them to kill themselves the way able-bodied people could. Further limiting their options, as degenerative diseases progress further, patients can lose the ability even to swallow."
You can forget all the details of these two cases, because the issue is far, far broader and more serious. Because our government is planned to be overthrown as soon as the New World Order is established, and replaced by an Absolute Dictatorship, a Supreme Court decision to allow physician assisted suicide would place enormous power in the hands of the new dictatorship.
The last time a country was quietly killing disabled patients prior to the rise of a dictator, was in Nazi Germany. When Adolf Hitler arose to seize power in 1933, he replaced a democratic government. Immediately, Hitler threw the machinery of his new dictatorship behind the civilian effort to quietly murder disabled and devalued patients. Twelve years later, almost 20 million people had perished, including 6 million Jews!
How could Germany slide so quickly down the moral slippery slope of its doctors quietly killing disabled patients by the hundreds to Germany killing 20 million people in the 12 years of Hitler's reign? Now, you can truly see this "slippery slope" called Euthanasia, and it is called the Six Step Attitudinal Change Plan. [Read NEWS2468 for full details]
After a period of bitter battling [Step 4], the door is opened just a crack [Steps 5-6], allowing the objectionable practice to occur under "severe" or "strict" guidelines. Advocates know that, if they can force the door open just a crack, they will very soon be able to force it open completely. This Plan worked to perfection in the case of Abortion, and now it is working to perfection in Euthanasia.
And, once this type of murder becomes legal, and once our government turns into an Absolute Dictatorship, then the concerted killing of all devalued people can begin. Make no mistake about it, dissidents and minority religious members can and will be counted by this new government to be worthy of death!
Antichrist will be on the world scene by then. He can achieve his goals more easily once murder of innocent civilians becomes legal.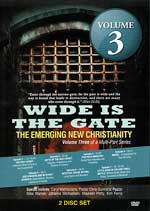 "Wide Is The Gate" Volume 3 DVD Is Now Instock!
" Hyper Charismatic and Pentecostal Movements"
Regularly $39.95, Now Only $29.95 - Disks, almost 6 hours
This final Volume features the Hyper Charismatic and Pentecostal Movements represented by a variety of names and leaders. This supposed 'new move of the Holy Spirit' coined as the New Apostolic Reformation (NAR) is also known as Third Wave, Manifest Sons of God, Latter Rain, Kingdom Now, Word Faith, Fresh Fire, and has many other names!
Poignant testimonies of former members recount the subtle ways they were enticed into believing they were part of something "new" God was doing, only to come to the sober realization that they had been ensnared by unholy spirits. Through careful Biblical analysis, well known experts help unravel the tragedy of growing deception in the Church masquerading as Revival, Renewal and vibrant New Christianity.
Caryl Matrisciana, who grew up for almost 20 years in India, insightfully explains how India's Eastern Mysticism is being practiced by millions of unsuspecting Christians in most mainline denominations. 2000 years ago, in conjunction with the birth of the church, Gnostic heresy (the foundation of Eastern Mysticism) attempted to creep in. Today, it presents itself as Western Mystical Spirituality and by hijacking Christian terminology, its 'doctrines of demons', warned about in 1 Tim 4:1, is deluding the Church. http://www.cuttingedge.org/detail.cfm?ID=2662
Volume #1 - "Wide Is The Gate DVD: The Emerging New Christianity, A Paradigm Shift" - Also On Sale
Volume #2 - "Wide Is The Gate DVD: Emerging Christianity In The Post-Modern Church" -Also On Sale
---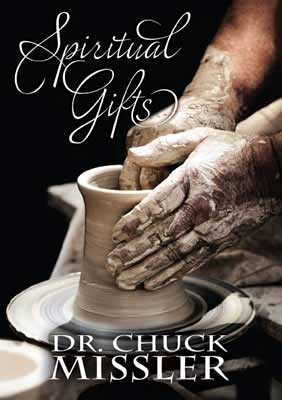 DVD - The Spiritual Gifts - by Dr. Chuck Missler
The apostle Paul told the Corinthian Christians, 'Now concerning spiritual gifts, brethren, I would not have you ignorant'.
Sadly, today many people are confused about the person and work of the Holy Spirit.