---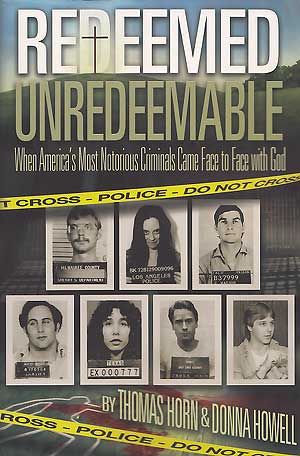 Redeemed Unredeemable: When America's Most Notorious Criminals Came Face to Face with God - New Book by Tom Horn
Jesus said that redemption 'eternal salvation' is available to everyone. No one is beyond His reach; no one falls outside the boundaries of His willingness to forgive. Anyone who calls on Him will be saved, He promises.
But, does that really include names like Jeffrey Dahmer, Ted Bundy, Susan Atkins, Charles 'Tex' Watson, Sean Sellers, David Berkowitz?
This book features a close look into the lives of infamous members of the Manson Family disciples such as Susan Atkins and Charles 'Tex' Watson, as well as serial killer Ted Bundy, 'Milwaukee Monster' Jeffrey Dahmer, 'Son of Sam' David Berkowitz, 'Pickaxe Killer' Karla Faye Tucker, and parent-killer Sean Sellers.
While in no way attempting to excuse or justify any of the devastating crimes these men and women have committed, the author's investigation brings to light not just seven case studies of hardened criminals, but seven accounts of loss. Seven stories of searching. Seven chronicles of change. And, ultimately, seven testimonies about redemption.
Read for yourself the untold stories of America's most notorious killers, and the unspeakably difficult journeys that brought them to their knees.
467 pages Order yours today
---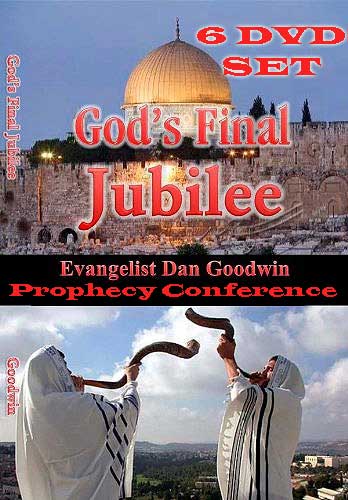 God's Final Jubilee DVD's - 6-Disk Set
by Evangelist Dan Goodwin
The most unusual, up-to-date study of prophetic events of our day. Prophecy Conference - Six Disk Titles:
1) 10 Proofs of a Pre-Trib Rapture;
2) A Wedding Made In Heaven;
3) Are We The Last Generation?
4) The 7 Feasts of the Lord;
5) What In The World Is Going On?
6) Seven Pillars of Biblical History.
Now you will know the truth.6 hours of teaching on 6 DVDs
---
Is America On A Collision Course With God? New Book By John McTernan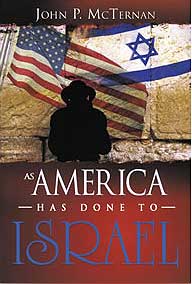 There is a direct correlation between the alarming number of massive disasters striking America and her leaders pressuring Israel to surrender her land for "peace."
Costing hundreds of lives and causing hundreds of billions of dollars' worth of damage, dozens of disasters, including devastating earthquakes, raging fires, hurricanes, floods, tsunamis, and tornadoes, have hit America, and always within twenty-four hours of putting pressure on Israel.
What can you do as an individual and what can America do to change the direction of our country in relation to Israel to prevent an increasing number of calamities?
This book has many pictures, some of which, have never before been released. These unique pictures include the Nazi movement in Long Island, New York prior to World War II ; the US Navy saving the Zionist movement in Palestine during World War I ; and many more.