Hot News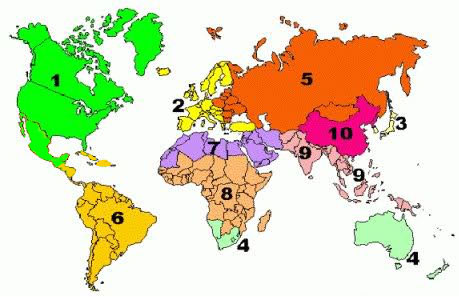 I. Creating the North American Union suddenly lurches forward - Supernation #1
U.S. passports are on verge of elimination!
NEWS BRIEF: "U.S. passports on verge of elimination? Soros-funded plan champions 'North American Union', by Jerome Corsi, World Net Daily, 1/28/2015
"NEW YORK – A Soros-funded group arguing to replace the U.S. passport with a North American passport appears ready to take up the mantle of championing the concept of a European Union-style regional government to supersede the sovereignty of the United States, Mexico and Canada ... The future of the U.S. lies in North America, not in the United States as a sovereign nation, contends the New America Foundation, a Washington-based leftist think-tank with ties to Jonathan Soros, son of famed leftist billionaire George Soros."
Since Jerome Corsi is not making the connection between this plan for a North American Union to the fulfillment of Bible prophecy, we need to stop right here to make that connection. In NEWS2363, we report that the Illuminati has a plan to reorganize the world's nations into only 10 supernations; what makes this global plan so exciting is that, once it is completed, Daniel 7:7-8 and 2:40-41 will be fulfilled!
The North American Union is Supernation #1, as you can see from the map, above.
Right on cue with the Soros call to replace the American passport, CNN posts and article arguing how great such a change would be for us all.
NEWS BRIEF: "Why we need a North American Passport: CNN", CNN Editorial, January 28, 2015
"In recognition of our shared destiny, the three countries should create a North American passport that would, over time, allow their citizens to travel, work, invest, learn and innovate anywhere in North America. Work, tourist and student visas are necessities in the modern world to regulate the flow of people between sovereign states ... In the North American context, much like within the European Union, our economies and societies are far more integrated than our immigration system recognizes -- and a North American passport, much like the EU passport, would align our laws with reality. "
We should not be surprised to learn that one of the authors of this editorial once served on Hillary Clinton's policy planning staff.
While I am adamantly opposed to America surrendering her national sovereignty, I do recognize that the North American Union will occur because it fulfills Bible prophecy. Every single day now, events are occurring that are contributing to the reorganization of the world into precisely the TEN supernations foretold in Daniel 2,600 years ago!
We are daily recording these events in our Daily News Updates section. Nowhere else on the Internet will you find news events of the day organized by the planned supernation in which they are geographically located! Make Daily News Updates your main bookmarked page!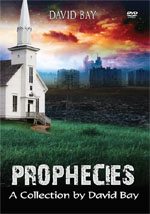 "Prophecies Churches Are Ignoring"
DVD Combo Set by David Bay - Volume 1
Reg $89.94, Only $39.94 Get Details
Why are so many pastors so reluctant to teach prophecy?
Cutting Edge Director, David Bay, teaches six hard-hitting lessons on six unique End Times instances where events are fulfilling prophecy, but no one is reporting it. Six hot topics on three discs:
"The Prophetic Beast Arises: Ten Toes of Daniel Are Forming"
"Rapture Precedes Israel's Final 'WEEK' of History"
"Eternal Security: God's Anchor In A Brutal Storm"
"End Times' Judgment On Iraq (Babylon) Worse Than Believed Possible - Isaiah 13"
"Israel's Prophesied Annihilation of the Palestinians"
"America Identified In Prophecy: Economic Babylon of Revelation 18"
5 1/2 hours of teaching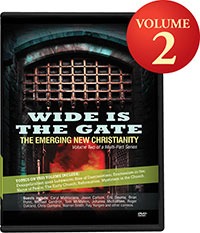 II. ISIS has just threatened to storm the White House so they can behead President Barack Obama!
If this is how Islam treats its friends, we shudder to think how they treat their sworn enemies.
NEWS BRIEF: "ISIS threatens to behead Obama, 'transform America into a Muslim province' ", International Business Times, January 28, 2015
"In a new Islamic State (Isis) propaganda video, an IS militant has threatened to behead US President Barack Obama, 'in the White House and transform America into a Muslim province'.The video titled 'Bombardment of peaceful Muslims in the city of Mosul' shows how the Iraqi city of Mosul has been damaged by Peshmerga shelling."
Here is the exact wording of the threat.
"Know, oh Obama, that we will reach America. Know also that we will cut off your head in the White House and transform America into a Muslim province. And this is my message to France and its sister, Belgium. We advise you that we will come to you with car bombs and explosive charges."
Doubtless many Americans will be shocked at this bold threat. After all, Barack Obama has literally bent over backwards to congratulate Islam for being so peaceful and to demonstrate that he is their friend. Therefore, for Sunni ISIS to so blatantly threaten the President of the United States with execution by beheading is shocking and maddening.
Should the Secret Service increase its protection of the White House after this threat? Would militants really attack the White House? While this idea seems preposterous, Hollywood has recently released a movie entitled, "White House Down" with this exact scenario. Enemy special forces attack and take over the White House and nearly kills the black president.
Is Hollywood revealing the exact threat ISIS has just made?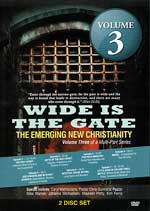 "Wide Is The Gate" Volume 3 DVD Is Now Instock!
" Hyper Charismatic and Pentecostal Movements"
Regularly $39.95, Now Only $29.95 - Disks, almost 6 hours
This final Volume features the Hyper Charismatic and Pentecostal Movements represented by a variety of names and leaders. This supposed 'new move of the Holy Spirit' coined as the New Apostolic Reformation (NAR) is also known as Third Wave, Manifest Sons of God, Latter Rain, Kingdom Now, Word Faith, Fresh Fire, and has many other names!
Poignant testimonies of former members recount the subtle ways they were enticed into believing they were part of something "new" God was doing, only to come to the sober realization that they had been ensnared by unholy spirits. Through careful Biblical analysis, well known experts help unravel the tragedy of growing deception in the Church masquerading as Revival, Renewal and vibrant New Christianity.
Caryl Matrisciana, who grew up for almost 20 years in India, insightfully explains how India's Eastern Mysticism is being practiced by millions of unsuspecting Christians in most mainline denominations. 2000 years ago, in conjunction with the birth of the church, Gnostic heresy (the foundation of Eastern Mysticism) attempted to creep in. Today, it presents itself as Western Mystical Spirituality and by hijacking Christian terminology, its 'doctrines of demons', warned about in 1 Tim 4:1, is deluding the Church. http://www.cuttingedge.org/detail.cfm?ID=2662
Volume #1 - "Wide Is The Gate DVD: The Emerging New Christianity, A Paradigm Shift" - Also On Sale
Volume #2 - "Wide Is The Gate DVD: Emerging Christianity In The Post-Modern Church" -Also On Sale
---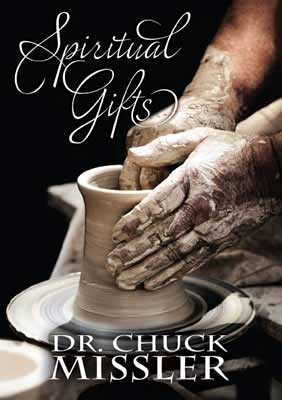 DVD - The Spiritual Gifts - by Dr. Chuck Missler
The apostle Paul told the Corinthian Christians, 'Now concerning spiritual gifts, brethren, I would not have you ignorant'.
Sadly, today many people are confused about the person and work of the Holy Spirit.
Costing hundreds of lives and causing hundreds of billions of dollars' worth of damage, dozens of disasters, including devastating earthquakes, raging fires, hurricanes, floods, tsunamis, and tornadoes, have hit America, and always within twenty-four hours of putting pressure on Israel.
What can you do as an individual and what can America do to change the direction of our country in relation to Israel to prevent an increasing number of calamities?
This book has many pictures, some of which, have never before been released. These unique pictures include the Nazi movement in Long Island, New York prior to World War II ; the US Navy saving the Zionist movement in Palestine during World War I ; and many more.