Hot News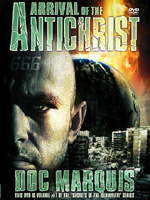 I. Saudi Arabia's oppressive dictatorship is now under attack from internal "militants" and will be overthrown.
But, do not fear that the global economy is going to fail! (Full details in NEWS2540, entitled, "Bringing Saudi Arabia Down! How Can The Illuminati Destabilize Saudi Arabia In Accordance With The 'Pentagon's New Map' Strategy (2001) ?"
The attacks have begun.
NEWS BRIEF: "Saudi Arabia: Suspected Isis attack near Iraqi frontier kills two border guards", International Business Times, January 5, 2015
"Suspected Islamic State [IS] militants killed two Saudi Arabian border guards in an attack near the Iraqi border, the Saudi interior ministry has revealed. The attackers injured a third border guard in the shooting and suicide attack on a patrol near the town of Arar ... The ministry did not confirm how many attackers were involved in the assault nor confirm the group involved."
Since ISIS controls the Iraqi area bordering Saudi Arabia, they most likely are the culprits behind this attack. Articles have been appearing for quite some time now, warning that the war which ISIS is waging against Syria and Iraq might "spill over" into Saudi Arabia. This news article is typical of this type of warning.
However, this article also has a twist: this militant suicide attack comes during a most sensitive time in the Saudi kingdom, as the elderly ruling prince is in the hospital fighting pneumonia!
NEWS BRIEF: "Saudi attack raises fears of jihadi violence overspill", Financial Times, January 5, 2015
"A suicide assault in northern Saudi Arabia killed two border guards in the early hours of Monday morning, raising fears about an overspill of jihadi violence from Iraq and Syria ... The incident comes during a sensitive period with the country's aging monarch hospitalised with pneumonia."
However, Saudi Arabia is already under great strain because of the dramatic plunge in crude oil prices.
"The succession process, while expected to run smoothly, comes as the oil-rich kingdom is at the centre of a global collapse in oil prices. Saudi Arabia, setting the lead for other Gulf producers, has refused to cut production as it seeks to retain market share ... the strategy could also strain the country's fiscal position. The need to tap into healthy financial reserves to sustain domestic spending has already sparked criticism from billionaire investor Prince Alwaleed bin Talal after the government forecast a budget deficit of $39bn in 2015."
This article then returns to the reality that ISIS will find ready support amongst the Saudi people.
"Analysts say the militant Islamist group, which has threatened to target the government in Riyadh, also enjoys support among some Saudis. The border assault follows a series of security incidents, including attacks on westerners in the capital, that have already raised concerns about internal stability. A deadly gun attack on Shia worshippers in the kingdom's eastern province in December was blamed on Isis sympathizers."
As you can see from these facts, the planned internal militant assault on the Saudi Arabian dictatorship has begun.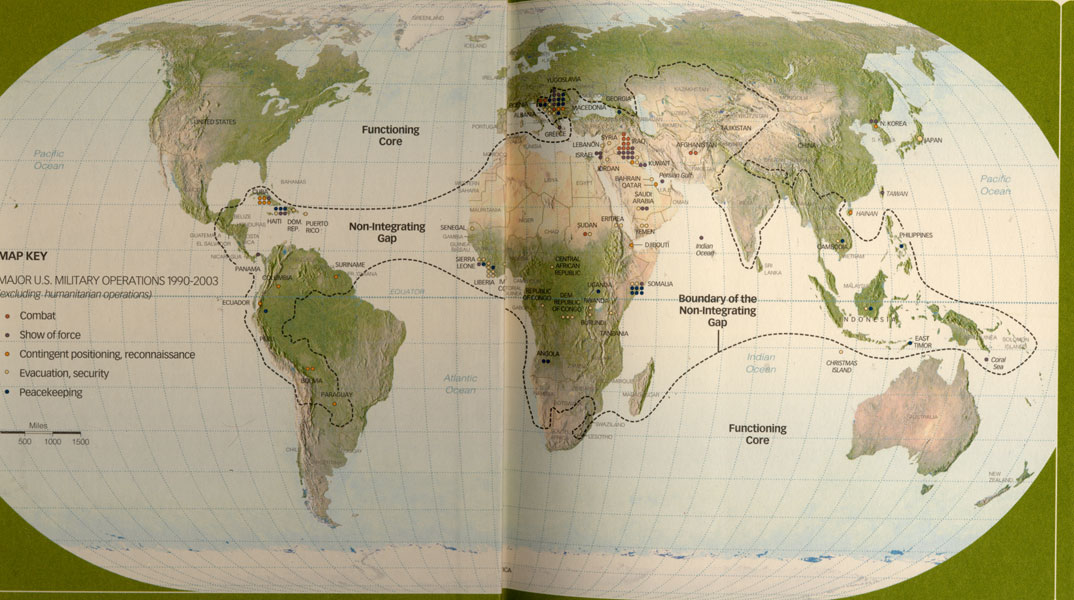 Please remember the overall strategy of the Pentagon regarding this entire area of the Middle East and Africa. Saudi Arabia is one of the lynch-pin countries in this entire region. And, she is governed by the most repressive regime imaginable. In the 'Pentagon's New Map' Strategy (2001) ?" we report that the Illuminati decided before the attacks of 9/11 that all countries in the world could be divided into two major categories:
1. Nations who are already functioning in the new Global System or who are clearly and firmly going in that direction -- the "Functioning Core"
2. Nations who are not now functioning in the Global System and are not likely to do so in the foreseeable future, unless they are kicked into it by U.S. or European troops, or by the threat of invasion. These nations are called the "Non-Integrating Gap".
This entire Pentagon strategic thinking is outlined in a book entitled, "The Pentagon's New Map", by Thomas P.M. Barnett. The author is a professor of the U.S. Naval War College and a Senior Strategic Researcher. According to this strategic thinking, several factors are responsible for holding back the countries in the "Non-Integrating Gap" from becoming advanced enough to join the global community -- the "Functioning Core" -- economically and politically.
These reasons are simple but profound and so deeply entrenched that an invasion or a threat of an invasion (a war of rumors of war) is necessary to change the regime so that compliant, responsive leaders may be implanted within these countries. What are these non-technical factors?
1. Repressive Dictatorship run by one man

2. Repressive Religions that hold on to "Tradition" with all means, thereby resisting the new paradigm

3. Abject poverty is mentioned as a reason a country is not "connected" to the Global System, but poverty is usually the result of a repressive dictatorship that either siphons huge resources out of the economy or is so repressive he won't allow the individual freedoms necessary to produce wealth in the economy.
Saudi Arabia's dictatorship falls into Category #2: a repressive religious dictatorship hated and feared by her own people.
This dictatorship must be overthrown, just as the religious Taliban in Afghanistan (2001) and the political dictatorship of Saddam Hussein (2003). Once the war against Iraq concluded in 2011, smaller wars / internal dissent, have erupted against other dictatorships throughout the region, overthrowing them: Egypt, Yemen, Algeria, Libya, Tunisia, Sudan, Mali, Niger, Nigeria, Central African Republic. The invasions of Afghanistan and Iraq were just the opening salvo of this Continent-wide strategic plan.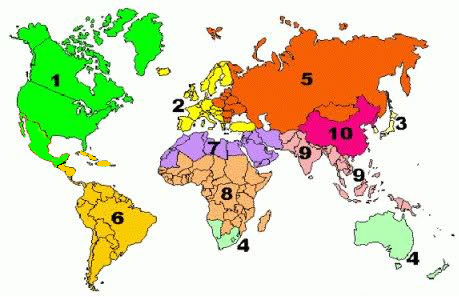 The goal is to overthrow these repressive dictatorships so that oppressive stability gives way to instability. An unstable government cannot resist the encroaching demands of the Global Elite to surrender their sovereignty to the planned regional government planned for their geographical location.
As you can see, Saudi Arabia geographically falls into Supernation #7 of this global plan to reorganize the world into the 10 Supernations prophesied 2,500 years ago in Daniel 2:40-41 and 7:7-8.
I have been periodically reviewing this 'Non-Integrating Gap' strategy since the invasion of Iraq in 2003; and, I always wondered how the Elite planned on overthrowing the dictatorship of Saudi Arabia without doing great harm to the global economy. Since World War II, any instability whatsoever in the Desert Kingdom would create economic ripples so great that the world's economy would shake.
But, now oil is the weapon being used to destroy Saudi Arabia, just as we detail in NEWS2540, entitled, "Bringing Saudi Arabia Down! These events are fulfilling Bible prophecy to a startling degree. What advice did the Savior give Christians at the End of the Age when they saw world events fulfilling prophecy.
"And when these things begin to come to pass, then look up, and lift up your heads; for your redemption draweth nigh." (Luke 21:28)
Don't be discouraged or terrified when you see world events fulfilling prophesy; rather, lift your heads to welcome your Savior! He is at the very doors right now.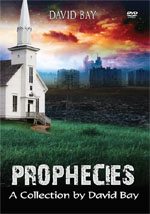 "Prophecies Churches Are Ignoring"
DVD Combo Set by David Bay - Volume 1
Reg $89.94, Only $39.94 Get Details
Why are so many pastors so reluctant to teach prophecy?
Cutting Edge Director, David Bay, teaches six hard-hitting lessons on six unique End Times instances where events are fulfilling prophecy, but no one is reporting it. Six hot topics on three discs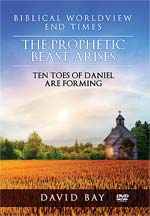 DVD
II. The Eurasian Economic Union Is Now Official - Supernation #5 in the Worldwide 10-Nation Reorganization Plan fulfilling Prophecy!
See map above!
NEWS BRIEF: "Eurasian Economic Union begins today - Jan 1", World Bulletin 1 January 2015
"The new Eurasia Economic Union has now become a reality coming into effect today allowing free movement of trade, services, and capital. The new Eurasian integration will begin today with Belarus taking the first Presidency of the Union. Russian President Vladimir Putin, Kazakh President Nursultan Nazarbayev and Belarus President Aleksander Lukashenko signing an agreement in May 2014 creating the Eurasian Economic Union, with Armenia the first participating country and Kyrgyzstan joining the union on 1 May 2015. Turkmenistan and Uzbekistan will also join with Tajikistan saying that they have had an invitation to join the union and were currently evaluating the invitation."
How large is this new economic giant?
"The Union, which addresses a population of 180 million people allows for free trade and employment between member countries. The first leader of the union is the Kazakh leader Nursultan Nazaryev ..."
Russia is attempting to draw into her orbit – Supernation #5 – nations in Eastern Europe, most of which were part of the old Union of Soviet Socialist Republics (U.S.S.R.). The people of Western Ukraine remember the tens of millions of Ukrainians murdered by Communist Dictator, Josef Stalin, and they do not want to return to Russian rule.
On January 1, 2010, Russia formed a new coalition of nations which she called the "Custom's Union". Initially, this union was comprised of the states of Belarus, Kazakhstan and Russia. The Customs Union was launched as a first step towards forming a broader European Union-type economic alliance of former Soviet states, and is now called the Eurasian Economic Union.
Now the Eurasian Economic Union is in place, beginning to form a central government, economy and military. Just as ASEAN – Supernation #9 – set a date of the end of 2015 to have the super state fully formed and operating, so did the Custom's Union. On 19 November 2011, the member states put together a joint commission on fostering closer economic ties, planning to create a Eurasian Economic Union by 2015.
Interestingly, the Eurasian Economic Union selected the name of its common currency—the "altyn". The new currency, altyn, is to be adopted by the countries of the Customs Union. It had been planned to create it by 2015, however .... imposing international economic sanctions against Russia by the countries of Western Europe and the US can considerably speed up this process and cut it to 3-5 years." ("Customs Union to adopt 'altyn' ", Chapter 97 News, April 10, 2014)
Therefore, as we can see, economic sanctions by the West are going to speed up the process of creating this "Altyn" currency! Were these sanctions planned for the indirect purpose of speeding up Russia's supernation #5? Instead of creating this currency in 2015, Russia has sped up the process and is creating it now. We know the real purpose behind the Ukrainian sanctions imposed by the West against Russia now, don't we?
We have always stated that the prophecy of Daniel 7:7-8 requires that each of these supernations is fully functioning as a nation normally functions: a single government leadership, a parliament or congress, a single judicial system, a single currency and a border that reflects the new supernation. Citizens of the member states of the Eurasian Economic Union may travel to other member states with just a internal passport, without an international passport. President of Russia Vladimir Putin has stated that his goal is to enlarge the Eurasian Economic Union to all Post-Soviet states, excluding the three Baltic EU member states.
The following nations are expected to join the Russian Custom's Union – Known as Supernation #5:
1) Armenia
2) Azerbaijan
3) Georgia
4) Kyrgyzstan
5) Moldova
6) Tajikistan
7) Turkmenistan
8) Ukraine
9) Uzbekistan
Have you noticed that the number today's events are fulfilling Bible prophecy? Cutting Edge has been daily following world events since October 9, 2001, and we can accurately report that they are fulfilling ancient End of the Age prophecy so quickly now that it is hard to keep up.
But, keep up we must, for a Christian's unique knowledge and understanding as to how events are fulfilling prophecy should open the doors to personal witnessing and soul-winning unprecedented in world history. Are you ready to show an unsaved person how prophecy is being uniquely fulfilled in world events and then lead that person to Jesus?
Popular New COMBO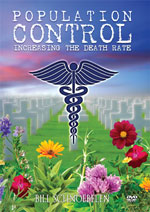 Population Control: Increase The Death Rate, 3-DVD Set
by Bill Schnoebelen
Regularly $54.98, Special Combo Price, $34.98, Saving You $20!
Did you know that the Plan of the Elite is to 'increase the death rate' to control population growth in the period leading up to the appearance of the New Age Christ?
In the past 100 years, this type of population control has proven most effective. Today, The third highest cause of death in America is "iatrogenic" -- induced in a patient by a physician! But that is not all the horror! A new study proves that aggressive radiation cancer treatments create a far more dangerous cancer cell than the one from which the patient is suffering. 'The new study is yet another blow to the failed and favored mainstream treatment paradigm of trying to cut out, poison out or burn out cancer symptoms (tumors) instead of actually curing cancer.'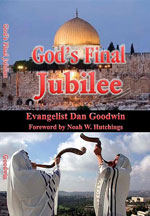 III. God is calling His people home to Israel, just as He foretold He would!
Like a "bee-keeper hissing for his bees", God is drawing His people back to His land.
NEWS BRIEF: "Sharansky: 2014 'a year of record-breaking aliya' ", The Jerusalem Post, 12/31/2014
"France, followed by Ukraine, led the pack in terms of numbers of immigrants to Israel in 2014 ... Immigration overall increased by 32 percent ... a year of record-breaking aliya." The aliya data are based on information from the Jewish Agency and the Immigration and Absorption Ministry."
"This year marked a 'historic shift', because 'for the first time in Israel's history, the number of immigrants who came to Israel from the free world is greater than that of immigrants fleeing countries in distress' ... He predicted 'further increases in aliya from around the world' and called on the government to maintain 'aliya encouragement and immigrant absorption as top priorities'."
Israel is receiving so many Jews from all over the world -- making Aliya -- that she has established an airline called "IFCJ Aliya Initiative"!
Jews from all over the world are being persecuted in their country that they are making the major decision to uproot their families and their lives so they can escape to safety in their own country, Israel. Just as God had foretold 2,600 years ago.
Zechariah 10:1-12, especially 6-8, "And I will strengthen the house of Judah, and I will save the house of Joseph, and I will bring them again to place them; for I have mercy upon them: and they shall be as though I had not cast them off: for I am the LORD their God, and will hear them ... I will hiss for them [as the keeper does for his bees], and gather them; for I have redeemed them: and they shall increase [again] as they have increased [before]."
Isn't this choice of words interesting? God says he will hiss for his people like a beekeeper hisses for his bees, to draw them into the hive. God is hissing for His people now, through worldwide persecution. But, this "hissing" for His people has just begun!
Ezekiel 36:21-28, After God reviewed His dispersion which He had caused, scattering the Jews throughout the nations which surround them, God then speaks to the subject of restoring Israel back to her land, "But I had pity for mine holy name, which the house of Israel had profaned among the heathen, whither they went. Therefore say unto the house of Israel, Thus saith the Lord GOD; I do not this for your sakes, O house of Israel, but for mine holy name's sake, which ye have profaned among the heathen, whither ye went."
"And I will sanctify my great name, which was profaned among the heathen, which ye have profaned in the midst of them ... For I will take you from among the heathen, and gather you out of all countries, and will bring you into your own land. Then will I sprinkle clean water upon you, and ye shall be clean: from all your filthiness, and from all your idols, will I cleanse you. A new heart also will I give you, and a new spirit will I put within you: and I will take away the stony heart out of your flesh, and I will give you an heart of flesh. And I will put my spirit within you, and cause you to walk in my statutes
The words " I will take you from among the heathen, and gather you out of all countries, and will bring you into your own land" is now known as "aliya", the organized return of Jews back to Israel.
Once more, prophecy is being uniquely fulfilled in our Daily News! This is "Good News" to all Christians who are longing for the soon return of Jesus Christ. Our hearts should be filled with joy and with confidence. Is yours?
---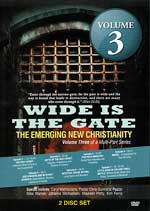 "Wide Is The Gate" Volume 3 DVD Is Now Instock!
" Hyper Charismatic and Pentecostal Movements"
Regularly $39.95, Now Only $29.95 - Disks, almost 6 hours
This final Volume features the Hyper Charismatic and Pentecostal Movements represented by a variety of names and leaders. This supposed 'new move of the Holy Spirit' coined as the New Apostolic Reformation (NAR) is also known as Third Wave, Manifest Sons of God, Latter Rain, Kingdom Now, Word Faith, Fresh Fire, and has many other names!
Poignant testimonies of former members recount the subtle ways they were enticed into believing they were part of something "new" God was doing, only to come to the sober realization that they had been ensnared by unholy spirits. Through careful Biblical analysis, well known experts help unravel the tragedy of growing deception in the Church masquerading as Revival, Renewal and vibrant New Christianity.
Caryl Matrisciana, who grew up for almost 20 years in India, insightfully explains how India's Eastern Mysticism is being practiced by millions of unsuspecting Christians in most mainline denominations. 2000 years ago, in conjunction with the birth of the church, Gnostic heresy (the foundation of Eastern Mysticism) attempted to creep in. Today, it presents itself as Western Mystical Spirituality and by hijacking Christian terminology, its 'doctrines of demons', warned about in 1 Tim 4:1, is deluding the Church. http://www.cuttingedge.org/detail.cfm?ID=2662
Volume #1 - "Wide Is The Gate DVD: The Emerging New Christianity, A Paradigm Shift" - Also On Sale
Volume #2 - "Wide Is The Gate DVD: Emerging Christianity In The Post-Modern Church" -Also On Sale
Aliens / UFO's Important Part of Staging Antichrist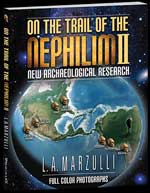 " On The Trail of the Nephilim" - Volume 2
" New Archaeological Research"
New Book by L.A. Marzulli: Free Nephilim Calendar!
Regularly $29.95, On Sale For Only $24.95
The Bible is full of strange and supernatural events. But there is none stranger than the events of the sixth chapter of the Book of Genesis. Theologians have speculated and debated this bizarre passage of Scripture for thousands of years and the debate rages on today hotter than ever! Best-selling author, L.A. Marzulli, lies at the root of this new paradigm, challenging the status quo of historical events and suggesting a cover-up of 'gigantic' proportions.
Traveling to Paracas, Peru, and other relatively-unknown places in South America, the author began to hunt for proof of a hybrid race of beings the Bible calls the Nephilim. His search left no stone unturned public museums, private skull and skeleton collections, secret caves known only to locals, interviews with archaeologists and curators . . . what Marzulli discovered has turned the world upside down, upsetting a few Darwinian apple carts along the way. Once you have laid eyes on a gigantic Nephilim skull, your worldview may change.
God started over with eight people, wiping the corrupt 'Nephilim seed' off of planet Earth. Once a person sets their eyes on a giant skull atop an 8 or 9 foot skeleton, their worldview will change forever. http://www.cuttingedge.org/detail.cfm?ID=2661
Other Alien Bookstore Resources
---
---
May Jesus Richly Bless You,
David Bay, Director
Cutting Edge Ministries
800-451-8211