"Why do we allow people to bring guns into schools? It's a question that I'm unable to answer after the issue blew up Thursday night during what should have been a Pioneer choir concert focused on the talent among the students instead of the metal strapped to a member of the audience. If the best answer we have is that the law allows it, then the law needs to be changed."
No one can fault this misguided parent's emotional reaction to the issue of the gun violence in public arenas -- like public schools -- because hundreds of innocent people have been killed. The threat is great and the emotion runs high. However, when parents blame guns for this disaster and not the crazy people wielding the guns, then we have a real problem. Gun violence rarely occurs in a public place where people are allowed to carry guns. The gunman knows he will face immediate return fire, so they avoid public areas where they know people might be carrying guns.
When an institution or a state or a local government announces they will not allow people to carry guns for self-defense, they are hanging a boldly written sign, "Gun-Free Zone". Crazy people who might want to kill in a public place know that they will not face return fire in that location!
The other troublesome factor here is that public Mass Media has convinced too many people that the problem posed by public shootings is the gun being used, not the person wielding the gun. The power of Media to convince a person of a truly ridiculous idea is massive, indeed.
History has demonstrated time and again that, to the degree citizens are unarmed or disarmed, government suppression and tyranny are inevitable. Therefore, the right to carry arms protects life and property in two ways: 1) Against an individual intent upon killing you; 2) Against a government intent upon taking away your freedoms and imposing a tight dictatorship upon you.
History records the reality that government is the greatest killer of people; but only after they have disarmed their citizens so their troops will not receive return fire.
---
NOTE: We have sold through about 90% of the pamphlets. Gets yours now before they are sold out!
BIBLE PAMPLETS ON SALE HALF PRICE
Regular $3.99 now $1.99 while supplies last. Quantities are limited so order now to take advantage of this close-out sale. Still over 12 titles from which to choose. See the full line-up HERE.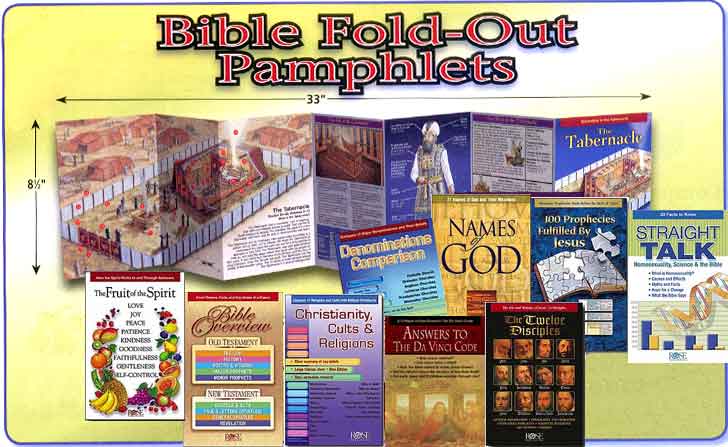 ---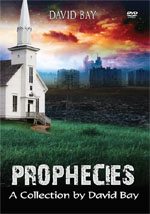 III. The 2006 Pentagon's Middle East Map continues to slowly take shape, as the Kurds are now looking forward to getting their own country.
This country is designated "Free Kurdistan" on this New Middle East Map, shown above!
NEWS BRIEF: "Syrian Kurds prepare for a new Middle East", al-Monitor News, March 8, 2015
"The Syrian Kurds — in particular, the Democratic Union Party (PYD) — claim to be fully aware of the scheme that is being plotted for the region ... they still believe that international powers seek to change the map of the Middle East and eliminate the border drawn by the Sykes-Picot agreement."
The Kurds can read a map! Turkey, Iran, Syria and Iran are surrendering territory so that a new country can be established -- "Free Kurdistan"! After years of being ignored by Presidents Bush and Obama, the Kurds are finally getting support that will enable them to one day soon get their own nation. In 2007, the Pentagon issued a "New Middle East Map" -- pictured above -- which would redraw all the nations of the region, taking land from some nations, adding land to others and creating some brand new nations.
Notice that this 2007 Pentagon's New Map split Iraq into three new nations, "Shia Iraq", "Sunni Iraq" and "Free Kurdistan". Based upon our study of the 1990 Illuminati Card Game, we have long believed that the Illuminati had planned several decades ago to redraw the entire region. The very fact that events today are beginning to create the map shown above just reinforces our original thinking.
Soon, after ISIS -- Sunni Iraq -- is thoroughly defeated, an international conference will be called to forcibly redraw the 100-year-old Middle East map created after the fall of the Ottoman Empire. The new map is pictured above, and has been known to all rulers in the region for about 7 years now.
The New Middle East Map will be forced upon all nations in the region. The Kurds finally get their own nation! Iraqi dictator,Saddam Hussein, must be "turning over in his grave" since he attempted to annihilate the Kurds over 20 years ago!
Welcome to the new reality -- Free Kurdistan!
---
"ObamaCare" Exposed DVD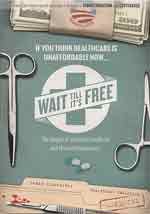 "Wait Til It's FREE - If You Think Healthcare Is Unaffordable Now"
Nothing is more expensive and dangerous than a Government FREE program!
An entertaining and provocative look at the current healthcare crisis. This film takes a hard and honest look at the way we do healthcare in America by looking at every relevant aspect of modern medicine, from the escalating cost of health insurance to the move towards universal government healthcare. The film asks what kind of alternatives there are for families caught between expensive insurance-based coverage and the "Free" government solutions. The film explores the alternatives for individuals, churches, and families, and offers moving and enlightening stories about those that have chosen to follow innovative and independent approaches to healthcare.
Authorities like Dr. Ron Paul (former U.S. Congressman), and John Mackey (CEO of Whole Foods), as well as British experts Theodore Dalrymple (journalist and retired physician) and MEP Daniel Hannan (a British representative to the European Union), all offer unique perspective to this whole issue of government healthcare.
This film goes miles beneath the surface of ObamaCare to expose the 100-year progression of socialized medicine in America. Traveling to my home country of Scotland, I ferret out the eerie truth about waiting lines, death panels, and total disregard for human life in Great Britain's socialized healthcare system.
You will never look at this health care system the same way again. http://www.cuttingedge.org/detail.cfm?ID=2680
---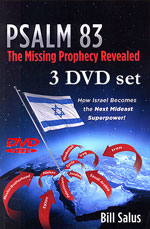 IV. Iran is slowly encircling her Middle East enemies, becoming the regional super power she has always dreamed of being
Iranian leaders can thank President George W. Bush
NEWS BRIEF: "Saudi Arabia prepares for Iran nuclear deal: Preparing for an emergent Iran", al-Monitor News, March 8, 2014
"Saudi Arabia is quietly preparing for an international nuclear agreement with Iran that it fears will rehabilitate its Shiite Persian rival. King Salman bin Abdul-Aziz al Saud's approach ... focuses on regional alliances to contain an emergent Iran."
After being constantly threatened with military attack by Western forces since April, 2003, and with heavy Western sanctions for almost that long, Iran is finally emerging as the kingpin nation in the entire Middle East. As Iran continues to build strong military and economic relations with Russia, she begins to sound the prophetic call for Israel's complete annihilation, a theme we would expect the alliance that will lead Russia and Iran to spearhead the invasion of Israel at the very End of the Age, foretold 2,600 years ago in Isaiah 38-39.
President George W. Bush launched the strike against Afghanistan (2001) and Iraq (2003) which broke up the old order in the Middle East so thoroughly that the New World Order planned for the region could take hold. Iran is planned to be preeminent in this New Order -- shown below.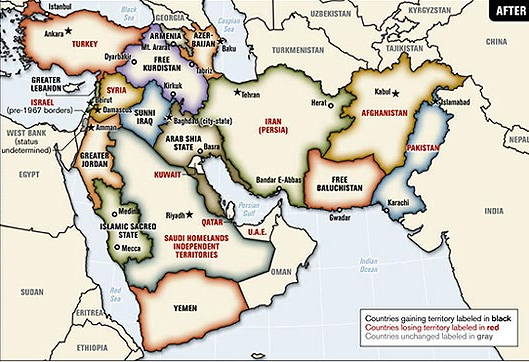 Notice that, while Iran loses a bit of territory to Free Baluchistan, Free Kurdistan and to Shia Iraq, she gains control of the Islamic holy sites, Medina and Mecca and she sees her major rival -- Saudi Arabia - emasculated.
How is Iran now slowly encircling her enemies in this region?
1). Yemen has fallen to the pro-Iranian Shi'ite Houthis
"The victory of the Iranian backed Zaydi Shiite Houthis in seizing control of most of north Yemen, including Sanaa ... The Saudis are on the defense in Yemen."
2) Shia Iraq - Baghdad - has now slipped into the control of Shi'ite Iran.
As Iraqi forces strike at ISIS forces at Tikrit and Mosul, approximately 50% of the soldiers in uniform are specially trained Iranian, while the leadership is certainly from the Iranian high command.
3) "Syria has been lost to Iran as well, but Riyadh still hopes to oust President Bashar al-Assad."
4) Hezbollah is dramatically strengthening her military presence on Israel's northern border, receiving dramatic support from Iran.
As we demonstrate in our newest DVD, "Bringing Saudi Arabia Down", the time has come for the Illuminati Plan to overthrow the brutal Saudi dictatorship, in full accord with their 2002 "Pentagon's New Map Strategy".
This Illuminati Plan to overthrow the Sunni Saudi dictatorship also foresees the building up of Shi'ite Iran. When control of the Islamic holy sites falls from Saudi control, it will fall into Iran's firm grasp. The 2006 Pentagon's New Map, show above, shows that the color of the holy sites is identical to the green color assigned to Iran.
In the overall scheme of events, Saudi Arabia will be brought down in favor of building the power of Iran. This development is prophetically significant because Iran is Ancient Persia and is given the prominent role of aiding Russia in the Ezekiel 38-39 invasion of Israel.
But, Saudi Arabia has no significant prophetic role in End Times prophecy!