Hot News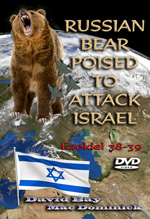 I. Turkey is considering an invasion of Syria, to help Sunni forces in the region overthrow President Assad.
Such action would place Turkish military forces on the Golan Heights, right on the border of Israel.
If this development occurs, the Russian/Turkish/Iranian forces foretold to attack Israel in Ezekiel 38-39 would have instant presence on the northern border of Israel!
NEWS BRIEF: "Turkey troops to intervene in Syria crisis soon: To help Saudi Arabia to overthrow President Assad", PressTV, May 7, 2015
"Turkey's main opposition party says the Turkish government is set to send ground forces to Syria in the upcoming days to militarily intervene in its neighboring country ... Turkish ground forces are scheduled to be dispatched to Syria within two days ... forces will be sent to the north of Syria on Thursday or Friday night..."
Such an action could really ratchet regional tensions sky high! Israel would not take lightly the sudden appearance of hostile Turkish troops right on the Syrian Golan Heights. Turkey is a NATO country, and as such, her military is far more formidable than Syria's has ever been. Turkish troops encamped along the Golan border could be construed as a act of war by Israel.
Certainly, a Turkish invasion would instantly roil politics and military strategy throughout the entire region.
Turkey is said to be acting in cooperation with Saudi Arabia.
"... Turkey and Saudi Arabia are in high-level talks aimed at establishing a military alliance with the purpose of intervening in Syria and attempting to overthrow President Bashar al-Assad ... As part of the plot, Turkey would provide ground troops backed by Saudi airstrikes in a bid to assist 'moderate Syrian opposition" forces against government forces' ..."
Ezekiel 38-39 foretells the time, at the End of the Age, when Russian/Iranian/Turkish forces will march through Syria to take positions along the Israeli border. Once the southern forces of Libya and Ethiopia have taken their position along Israel's southern border, the war would be poised to begin at any second.
We know that God strikes first, annihilating the forces arrayed against Israel.
But, the point to be made this day is that many of these powerful forces will have to pass through Syria on their way to Israel. If Turkish forces overthrow Assad, they will have eliminated the central government of Syria, allowing the country to be ruled by warring rival terror groups. Even if Turkey withdraws to her border immediately following Assad's demise, Syria will be so divided and weak that she could not resist the Russian/Turkish forces when the time comes for them to march through Syria to take up positions along the Israeli border.
---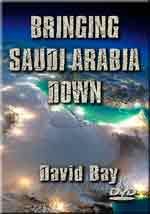 Trailer
II. Saudi Arabia is considering a land invasion over the Yemeni border, a major escalation of the war.
Yemen's Sunni government begs for foreign ground troop intervention, driving tensions upward once again.
NEWS BRIEF: "Saudi Arabia considering land operations on Yemen border", Reuters News, May 7, 2015
"Saudi Arabia's military spokesman had said late on Wednesday that all options were open, including ground operations, to stop the mortar attacks on its border towns ... The offer of a truce comes days after the Houthis started shelling Saudi border towns, prompting renewed air strikes in Yemen, and as the militia advanced into a last central area of Aden, a city whose fate is seen as pivotal to Yemen's civil war."
The Saudi government has just announced a five-day "humanitarian" ceasefire. But, do not expect that it will hold, because the Saudi spokesman declared that the ceasefire was "conditioned on the Houthis agreeing to live by these same commitments". therefore, this ceasefire may not last beyond the time when Secretary of State John Kerry leaves Saudi Arabia.
The official Yemeni government added fuel to the fire by asking for foreign intervention on the ground.
NEWS BRIEF: "Markets slip after Yemen urges ground operation", Reuter's News, May 7, 2015
"Middle East stock markets edged down on Thursday after Yemen's government called for military intervention on the ground, a move that could further escalate the conflict in which Gulf nations and Egypt are involved. Yemen urged the international community "to quickly intervene by land forces to save" the country, specifically in the cities of Aden and Taiz, according to a letter sent to the United Nations Security Council on Wednesday. The letter from Yemen's U.N. Ambassador Khaled Alyemany, seen by Reuters, could provide legal cover for ground intervention."
A ground invasion is considered the one step which will sink Saudi Arabia deeply into a political, military and religious quagmire from which there may be no escape! Once you hear that Saudi Arabia has thrust her ground forces into Yemen, you can know with certainty that the days of the traditional Saudi Arabia are numbered.
After Saudi forces are defeated and she has lost control of the Islamic Holy Sites, you will know that an international conference to forcibly redraw the Middle East will be called, and the 2006 Pentagon New Middle East Map will be forthcoming.
NOTE: This News Alert continues following the product advertisement, below.
---
Prophetic War Drums Are Coming Alive!
Stage Is Now Set -- Alliances In Place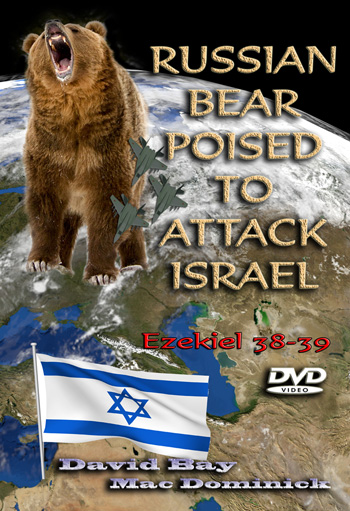 "Russian Bear Poised To Attack Israel: Ezekiel 38-39"
The Prophet Ezekiel foretold of a time at the End of the Age when Russia would lead a confederation of armies in an attack on Israel. The imagery of such an attack is stupendous and has excited people all through the ages.
Imagine! A vast army led by the largest country on Earth converging upon the smallest nation on Earth, and joined by some very formidable foreign troops, and still Israel wins this one-battle war. Actually, God wins the battle and annihilates both the troops in the field and the countries which sent them.
Today, the countries listed by Ezekiel 38-39 as joining in this formidable war have already coming together in alliance and are led by virulently anti-Israel leaders. The countries, the leaders, and the weaponry are all in place, awaiting only the SUPERNATURAL call to battle. As these nations are awaiting the summons to march toward Israel, they are protected by Ezekiel 38-39 right now from any destruction or 'regime change'.
Truly, the world stands at the precipice of the End of the Age. While there will be NO Israeli or American attack on Iran, these 'Rumors of Wars' serve a very useful purpose as the Illuminati seeks to manipulate events in the world to her advantage so she can ultimately stage her Masonic Christ (Antichrist).
1 hour - $14.99 Shipping now! Order yours today
---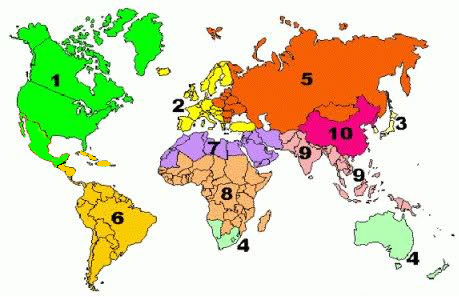 III. Supernation #5 -- Russian-led Eurasian Economic Union -- has one more member.
Slowly, this supernation is coming together.
NEWS BRIEF: "Kyrgyzstan Joins Russia's Eurasian Economic Union", The Moscow Times, May 6, 2015
"BISHKEK — The former Soviet republic of Kyrgyzstan is poised to become the fifth member of the Russia-driven Eurasian Economic Union (EEU) on May 9, but not all the country's residents are thrilled about it ... Kyrgyzstan is one of the poorest countries in ex-Soviet Central Asia, with a per capita GDP of just under $1,300 in 2013, the last year for which World Bank data is available."
"Alina's concerns are widespread in Bishkek, the Kyrgyz capital. There has been a country-wide decline in public support for economic integration with Russia, Kazakhstan and Belarus since 2011, when President Almazbek Atambayev first seriously raised the question of joining the Customs Union, a Russia-led free trade bloc that on Jan. 1 this year morphed into the Eurasian Economic Union."
Watch the formation of all ten supernations, pictured above, for this is fulfillment of Daniel 2:40-41 and 7:7-8! Exciting times, indeed!!
---
Dynamic New DVD - by Cutting Edge Films"Invisible, Invincible Mind Control - YOU Are Targeted"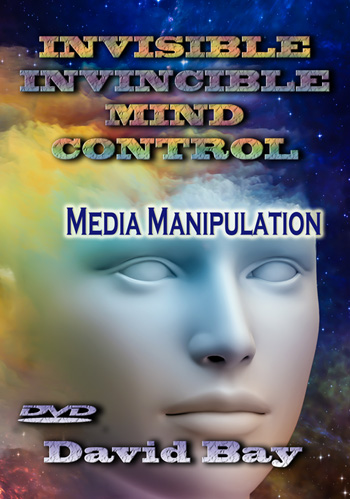 Only $14.99
You will be shocked to learn how totally bombarded with Change Agents you and your loved ones are every day.
This crisis is all the more sinister because it is invisible to those who have already become captive to its lie. How did we get to this point? Over the next hour, we will demonstrate a Six-Step Process by which people's attitudes are being changed permanently on a population-wide basis.
This process was developed to change those most-deeply held attitudes, which naturally are traditional Christian values. Once you hear this process, and understand the examples of its use, you will realize it is being simultaneously utilized in many areas by the Mass Media.
Even more ominous is the reality that, once a person's attitudes and/or values are changed by this method, they will not realize they have been changed by external forces. Rather, they will believe they have arrived at this new set of values on their own and they will defend against any attempt to change back to the old values and/or attitudes. You must protect against these change-forces from the beginning or you can lose your children.
We identify the Change Agents and show you how to defend yourself and your precious children.
Run time is 1 hour order yours now
Related Bookstore Items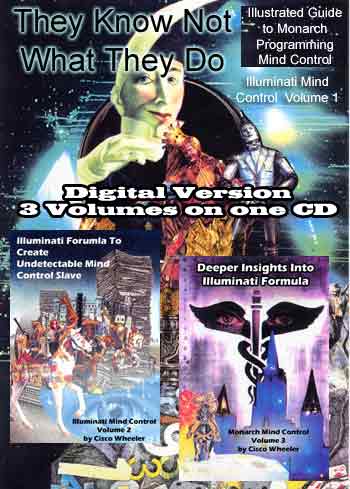 "Wheeler Three Volumes of Illuminati Monarch Programming Mind Control"
Digital Version On One CD
If three Books bought separately - $279.85
This Digital Version - $99.95
Training Manual Volumes 1, 2 and 3, for a very special price, saving $180 over buying all three separately as books.
This digital version comes to you on 1 CD in Adobe Acrobat PDF format and can be read on your computer screen or pages can be printed. The volumes are encrypted and password protected. Cisco Wheeler's father was a high-level Illuminist Wizard, and put Cisco through this entire Mind Control training. Later, Cisco would train others. These three volumes are THE definitive explanation of Illuminati Mind Control, and will answer many of your questions as to what is possible with individuals and with entire populations. After reading these volumes you will see how Biblical prophecy about the entire population rushing to worship and serve Antichrist, as foretold in the Book of Revelation will be fulfilled.
Volume 1 is entitled, 'They Know Not What They Do' explains and exposes the methodologies and horrors of Monarch trauma- based mind control. In this book we see a series of colored collages and explanations which describe the inner worlds of mind control victim. Volume 2, entitled, 'Illuminati Formula To Create Undetectable Mind Control Slave' explains in detail how the Monarch trauma based mind control system is set-up and layered into a victim. Volume 3, entitled, 'Deeper Insights Into Illuminati Formula', presents more in-depth and detailed insights into trauma based mind control as well as methods for deprogramming and therapy.
Total number of pages if you bought these three as books is 1,302 pages! http://www.cuttingedge.org/detail.cfm?ID=2683