Hot News
This Illuminati Card -- shown left -- demonstrates a somber reality: the plan to overthrow this Old World Order includes violent confrontations between black students and the Army!
1. Was the student protest at Missouri University an "inside job"?
The Interim President is a recently retired radical professor who created a "race relations" video last year in cooperation with the activist student leader!
NEWS BRIEF: "INSIDE JOB: Mizzou's New Interim President Made 'Race-Relations' Video With Activist Leader", Breitbart News, 12 Nov 2015
"Mike Middleton, the man just named as the interim president of the University of Missouri, worked as a political activist with the protestors who forced out his predecessor ... The University of Missouri's governing board on Thursday appointed a recently retired administrator to be the university system's interim president." (Middleton is white)
"The Board of Curators announced that Michael Middleton, 68, will lead the four-campus system until it finds a permanent replacement for Tim Wolf ... Middleton retired in August after teaching at the law school for 17 years. But he subsequently worked with the black protestors who created racial tensions by staging a series of direct actions designed to antagonize other students. Middleton is featured prominently in a video released three weeks ago called 'Response To Skeptics', which was produced by a video team at the university's Academic Support Center."
This video simply declares that a state of "racial crisis" exists on the Missouri Campus. What proof does this video offer to support this claim? The only "proof" offered is the statement to that effect by the radical students! Listen:
"How can anyone deny there's a race relations issue on this campus? Are they not listening to the people who are saying their is? Are they calling all these people liars? That's as bad as calling all of them racist? This is a problem because a huge part of our community agrees that it's a problem."
Therefore, this entire episode has been deliberately created by radical activist students, probably under the leadership of a radical professor who has served high enough in the Federal Government, and long enough, to know how to manipulate young students so you can start a riot.
In this case, Mike Middleton manipulated himself into the high position of Interim President.
Now, if he can "restore order" to the campus, he and his radical friends have just won a huge victory.
The Global Elite has planned to include a series of confrontations between young black students and the established white Establishment Authority to help destabilize the entire Old Order, just as this Illuminati Card, above, illustrates. Therefore, we know the Plan to establish the New Order in America is on track.
NOTE: News Alert continues after the advertisement, below
---
Dynamic New DVD
"Masons In The Pulpit"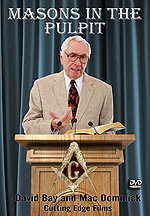 New DVD by David Bay and Mac Dominick - !
If your church allows Masons to fill the pulpit, or be Deacons, or Sunday School teachers, you have a very serious spiritual problem with Almighty God. The Holy Spirit has written 'Ichabod (The Glory Has Departed)' above your front door!
While Freemasonry has successfully deceived a great many people, convincing them that Freemasonry is compatible with Christianity, God knows the Truth and is not tolerant of Masons In The Pulpit.
We begin at a very reasonable beginning premise: If a pastor refuses to resign from the Masonic Lodge he does so because he feels greater loyalty to the Lodge than to Jesus Christ.
Starting from this premise, we examine a number of key Masonic teachings and then ask the Pastor how he can reconcile these teachings with Biblical Christianity. We ask, 'Mr. Pastor, when you are teaching key Biblical doctrine, are you really thinking of the radically different teaching of Freemasonry?
Prime Example: Freemasonry teaches that its religion is far superior to any other religion on Earth, including Christianity. Mr. Pastor, are you thinking how superior Masonry is to Christianity when you are teaching Biblical doctrine. Second Example: Freemasonry teaches that it is necessary for Lodge leaders to deliberately lie to their people until they are 'mature enough' to comprehend and accept the truth; Mr. Pastor, when you are teaching key Biblical doctrine, are you secretly thinking that it is necessary for you to teach these 'lies' about Jesus and the God of the Bible until your people are spiritually mature to comprehend the true Masonic doctrine?
We prove that a Holy God cannot tolerate Masons in the pulpit of a church for which His Son, Jesus, bled on that cruel cross of Calvary.
Almost two hours of teaching
Authors are Mac Dominick and David Bay.!
- http://www.cuttingedge.org/detail.cfm?ID=2712
Shipping NOW!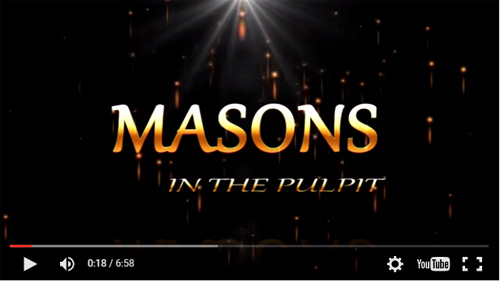 ---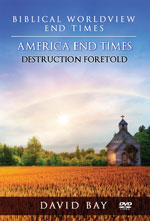 DVD
2. Milwaukee Sheriff David Clarke -- who is black -- has aggressively criticized the student protests at Missouri, calling them "an insurrection, a rebellion"!
Students have been falsely taught by radical professors and now this falsely placed anger is erupting on college campuses.
NEWS BRIEF: "Milwaukee County Sheriff David Clarke On College Protests: "These aren't protests. This is an insurrection. This is a rebellion", Breitbart News, 12 Nov 2015
"Milwaukee County Sheriff David Clarke (D) argued affirmative action is 'The only discrimination that people should be railing against on these colleges and universities' on Thursday's 'Hannity' on the Fox News Channel. Clarke said, 'These aren't protests. This is an insurrection. This is a rebellion. It's pretty obvious to me that not much learning activity goes on in many of these colleges and universities across the United States ... learning activity is secondary now on these college campuses. The only discrimination that people should be railing against on these colleges and universities, are these programs that discriminate against white and Asian students in favor of less-qualified black students for entry into the university. That's something that has served its usefulness, and that sort of discrimination is what should end'."
Now, this is a hot statement, don't you think, especially since it is coming from a black sheriff! Let us review this statement again:
"The only discrimination that people should be railing against on these colleges and universities, are these programs that discriminate against white and Asian students in favor of less-qualified black students for entry into the university."
This Milwaukee County Sheriff has just stated that some of the black students on campuses across America are there only because more qualified white and Asian students have been kept out because of "discriminatory practices" by college Admissions Offices!
Finally, someone has exemplified the courage necessary to stand up amidst the heated rhetoric and speak the truth!
NOTE: News Alert continues after the advertisement, below
---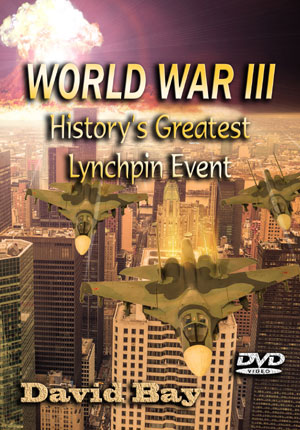 World War III: History's Greatest Lynchpin Event
New DVD by David Bay - Only $14.99
In the minds of most people, two words carry so much emotional baggage that people cringe whenever they hear these Apocalyptic words. 1) Armageddon; 2) World War III.
In the past 20 years, whenever a battle begins in the Middle East or whenever a verbal confrontation breaks out between major powers, 'gloom and doom' scare-mongers immediately begin to shout 'World War III',much like a person yells 'FIRE' in a crowded theater.
Bible prophecy reveals that Antichrist will be produced on the world scene by a number of signs, including 'wars and rumors of wars'. Demonic familiar spirits told the Elite in 1870 that three world wars will be needed to produce Antichrist. Make no mistake about it: Antichrist will be produced by World War III.
Therefore, the question of the hour is, 'when will this global war begin' and 'what are the signs it is about to commence'? Many major events are planned to occur just as World War III begins. Mankind will be systematically hit with unparalleled disasters of every kind as this planned global war unfolds. But, none of these events will occur until the lynchpin called 'World War III' is pulled.
When the Global Elite pulls this lynchpin event called World War III, events are going to be unleashed in such severity and in such great numbers the peoples of the world will not stand in awe, they will panic and run for the hills. Jesus said that 'men's hearts shall fail them for fear', and the Elite is creating just such climactic events which shall not occur until the lynchpin known as 'World War III' is pulled.
We will show you the 12 major disasters the Elite has created and is waiting only for the beginning of World War III to unleash them all, almost at once. No one need fear that any of these disasters will jump across the starting line ahead of time; each awaits the 'pulling of the lynchpin', World War III.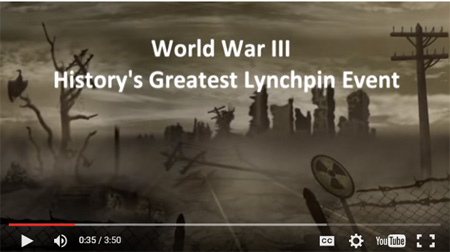 ---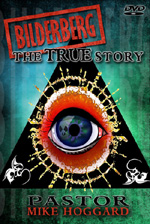 3. As talks over the Syrian War get underway in Vienna, negotiations continue over how President Assad can be forced to leave his dictatorial office.
Yet, he must leave without appearing to have left!
NEWS BRIEF: "Kerry Says Assad Staying Is a Non-Starter in Syria Talks", Bloomberg News, November 12, 2015
"The U.S. and its allies remain firmly opposed to any role for President Bashar al-Assad in Syria's future, Secretary of State John Kerry said, drawing a sharp line of disagreement with Iran and Russia before talks in Vienna resume. Asking the Syrian opposition 'to trust Assad or to accept Assad's leadership is simply not a reasonable request', Kerry said on Thursday. 'It is literally, therefore, a non-starter'. He acknowledged that the U.S. and its allies are 'still working through' the question of Assad and his role with Russian and Iranian officials."
The Plan of the Elite to overthrow all entrenched dictators in the Middle East portion of the Nonintegrating Gap is on track and on schedule. The time is coming soon when Regional Government #7 of the Club of Rome Plan will arise out of the ashes of war. No entrenched dictator can be allowed to survive because he would naturally oppose this plan to strip him of his national sovereignty.
Entrenched dictators in Afghanistan, Iraq, Libya, and Egypt have been overthrown. But Syria's dictator, President Assad, has proven to be very difficult to remove because he built a military capable of standing against the Israel Defense Force. The war against him has raged for four long years, and his opposition is starting to fray and to desert.
To prevent Assad from winning this war outright, Russia hastily intervened, not to keep Assad in power, but to intervene against him to keep him from winning this war outright.
So, how can the Global Elite keep Assad in power while appearing to remove him from power? Russia has a plan.
"In Vienna, Russia will present an eight-point plan calling for the creation of a constitutional reform commission made up of opposition and regime figures. While Assad wouldn't be permitted to serve as chairman for the talks, nothing in the Russian plan indicates he'd be barred from staying on or from running in a presidential election that would follow a referendum on a new constitution."
If Assad runs in a free and fair election, he might win, as he is very popular with a great many of the Syrian people.
Another possibility might be to secretly set a date by which Assad had to leave, but allow him to stay in power until that day arrives. Henry Kissinger reach just this type of agreement with the North Vietnamese. If American forces could withdraw, leaving the country to South Vietnamese rule, the North Vietnamese would wait approximately 2 years before attacking. Thus, the diplomatic charade could be carried out, allowing the American President to claim "victory with honor".
American forces began withdrawing in 1973, but the North Vietnamese held off an all-out military assault on the South until March, 1975. When Saigon fell on 30 April 1975, most of the world regarded the defeat of the South Vietnamese Army as a defeat by Saigon and not by the United States.
It is possible that Syrian President Assad might be allowed to stay as President for a couple of years, but then abruptly resign at a point in time dictated by a secret agreement in Vienna.
Or, President Assad could promise to not fight a surrender of Syrian sovereignty once Regional Government #7 begins to form.
NOTE: News Alert continues after the advertisement, below
---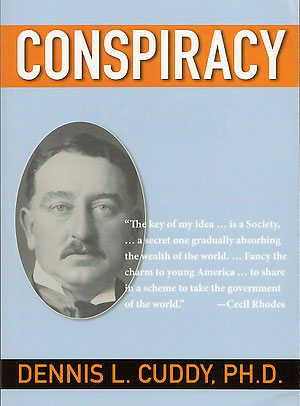 NEW BOOK by Dennis Cuddy
Have you ever wondered how people like H.G. Wells seemed to know what was going to happen? These people either had to be privy to the plans of the power elite, or they were extraordinarily intelligent at figuring out what the secret cabal running the world had planned.
An ancient saying 'Ordo ab Chao' (Order out of Chaos) applies to the power elite's machinations. And so as to make particular problems seem intractable, they select global leaders who feign incompetence. This is one way the American people are manipulated.
In the end, the public really doesn't have much choice when it comes to political candidates, and the power elite controls both major parties.
207 pages. Order yours today
---
NEW CHRIS PINTO DVD!!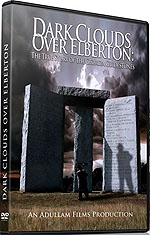 "Georgia Guidestones Mystery Revealed: Dark Clouds Over Elberton"
New DVD by Chris Pinto
At Long Last: The mysterious 'R.C. Christian' who funded the massive Georgia Guidestones is revealed by Chris Pinto. Masterful research project finally pays off. The monument was named the Georgia Guidestones. Written on the great granite stones are ten commands or guides that were intended to provide New Age wisdom for mankind. But the first of them calls for a reduction of the world population to a mere 500 million.
Researchers have wondered for decades about the identity of R.C. Christian and the purpose of his mysterious structure. Was he part of a globalist group? Was he working with the United Nations? After a five year investigation, this powerful documentary presents groundbreaking information, and dares to solve the mystery of who R.C. Christian really was.
This film is a must see for those who wish to learn more about the globalist use of environmentalism in the cause of population control.
Role of both Rosicrucian and Freemason secret societies in the building of the Georgia Guidestones is revealed Two (2) Hours Long

DVD Trailer
---
NEW DOC MARQUIS DVD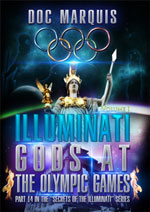 "Illuminati Gods At The Olympic Games"
by Doc Marquis, 2-DVD Set, 4 Hours Long
Regularly $24.99, Reduced To $19.99
Today's Olympic Games are dedicated to the ancient Serpent God of the global Illuminati, preparing the world for Antichrist.
You will vicariously be taken back to the very beginnings of the ancient Olympic Games and then brought up to the very time in which Adolf Hitler inculcated into the 1936 Games the Illuminati's brand of occultism.
You will then be brought to 1996 where the Illuminati began their tale of the serpent god, and through various occult practices and symbols prove that his return is imminent. 2 DVD set, nearly 4 hours long. Part 14 in the series, 'Secrets of the Illuminati'.
POPULAR DVD's FROM
CUTTING EDGE FILMS JUST $14.99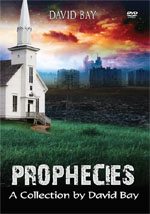 Prophecies Churches Are Ignoring - DVD Combo by David Bay - Volume 1 contains 3 DVDs with our first six programs.
Here are the six hot topics:
• The Prophetic Beast Arises: Ten Toes of Daniel Are Forming
• Rapture Precedes Israels Final 'WEEK' of History
• Eternal Security: God's Anchor In A Brutal Storm
• End Times' Judgment On Iraq (Babylon) Worse Than Believed Possible - Isaiah 13
• Israel's Prophesied Annihilation of the Palestinians
• America Identified In Prophecy: Economic Babylon of Revelation 18
Regular Price: $89.94 Sale Price: $29.99
---
See All Our $9.99 Books / DVD's
89 Titles From Which To Choose!

See All Our $4.99 Books DVD's
27 Titles From Which To Choose!
---
May Jesus Richly Bless You,
David Bay, Director
Cutting Edge Ministries
803-356-2850 -- Customer Service or Orders Toll Free within the USA 855-368-7639