Hot News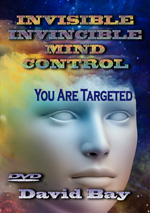 1. Did the Republican House leadership just "immunize" Hillary Clinton against any further damage from "Benghazi"?
Hillary was allowed to look "Presidential" in her responses to the soft questions floated her by GOP leaders.
NEWS BRIEF: "How Hillary Clinton Won the Benghazi Hearing", Time Magazine, October 23, 2015
First, let us examine the Republican attack on poor Hillary.
"In a marathon 11-hour hearing Thursday, Republican members of the Select Committee on Benghazi put Hillary Clinton's tenure as Secretary of State on trial before a national audience. In three rounds of sharp-tongued questioning, House Republicans grilled Clinton on her advisors, her management of embassy security and her push for the U.S. military intervention in Libya. They questioned her management style, her transparency and even her public relations strategies."
From the beginning, Republican leadership sought to soften any blow against Hillary's competence to lead this nation.
"The hearing began with an assurance from committee chair Trey Gowdy, a white-haired former prosecutor, that the questions would be focused on the 2012 attacks in Benghazi that led to the deaths of four Americans."
"As the hearing opened, it stuck to that script, with both Clinton and her Republican interlocutors seeking to present an image of thoughtful truth-seekers. "
At this point, Hillary became more of a Media darling and the perception of the electorate seemed to shift toward Hillary!
"For her part, Clinton was eager to use the opportunity to relive her time at Foggy Bottom. She defended her decision to push for the Libyan intervention, laid out a vision for foreign policy that could have doubled as a campaign speech and rattled off some of her accomplishments in the Obama Administration."
In other words, GOP leaders on this committee allowed Hillary to use these hearings as her own "bully pulpit", from which she launched her offensive, in wooing the American voter. When the Republicans are siding with Hillary, the scripted whitewash is complete.
"Speaking in measured tones, sometimes slowly and mostly emotionless, except for a description of how the deaths happened, Clinton avoided any serious missteps that might have damaged her presidential campaign ... With Gowdy's committee under fire for its motives, he and the Republican majority appeared chastened during the hearing, mostly refraining from slamming Clinton. But after 11 hours, they appeared unable to point to specific gains from the day."
If and when Hillary Clinton is elected President of the United States, she probably will give silent "thanks" to this Republican hearing for presenting Benghazi as a mistake and for persuading voters that Hillary was basically a good and honest person, and competent to lead this nation.
Republicans did not seize the political moment in this Benghazi scandal and risk being routed in November, 2016, for allowing Hillary such positive influential air time!
NOTE: News Alert continues after the advertisement, below
---
The Horsemen of the Apocalypse - Ready To Ride
Revelation 6:1-8 - DVD's by Dr. Missler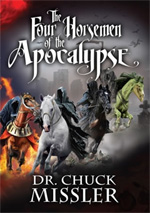 "Four Horsemen of the Apocalypse"
4-DVD Set by Dr. Chuck Missler
Regularly $79.99, Only $49.99You Save $30 buying the combo
This collection is approximately 8 hours and includes all of these great studies:
1) Behold a White Horse: The Coming World Leader
2) Behold a Red Horse: Wars and Rumors of Wars
3) Behold a Black Horse: Economic Upheaval and Famine
4) Behold a Livid Horse: Emergent Diseases and Biochemical Warfare
You can buy the titles individually, see below. http://www.cuttingedge.org/detail.cfm?ID=2701
BUY THESE TITLES INDIVIDUALLY
---
2. Senator Ted Cruz has raised the false Bush issue of "Liberals" taking over the Supreme Court.
Cruz said that one more Liberal Supreme Court Justice could swing the Court against the Constitutional right to keep and to bear arms.
NEWS BRIEF: "Ted Cruz: U.S. Is One Liberal Justice Away from End of Gun Rights", Breitbart News, 25 October 2015
"On October 23, Senator and Republican presidential hopeful Sen. Ted Cruz (R-TX) observed that the U.S. is one liberal Supreme Court justice away from going after the individual right to keep and bear arms with the intent of hampering, if not abolishing, the exercise of that right. "
Republican leaders have been admonishing voters for a very long time that they must cast their ballot for the Conservative/Republican to keep the High Court "Conservative" and out of the hands of the Liberals. In the 2004 re-election campaign, voters were told that they needed to keep the Supreme Court Conservative by voting for Bush W. A major propaganda effort got underway from the White House, enlisting the support of Conservatives and Christians. The promise is that, if Bush got his nominees approved, the devastating series of "judicial activism" decisions that have rewritten American society would be halted in its tracks.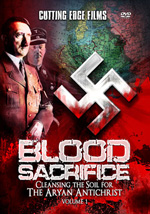 The reality is far, far different! Did you know we already had Republican-appointed majorities in the Supreme Court which legalized Sodomy, in the 11th Circuit Court of Appeals which refused to allow Terri Schiavo to live, and in the Supreme Court which legalized Abortion on Demand (Roe vs Wade)?
That major propagandist, Adolf Hitler, was absolutely correct when he said:
"Truth is not what is; truth is what people think it is." (Adolf Hitler)
"What luck for rulers that people do not think." (Adolf Hitler)
This lie aided President George W. greatly in his re-election bid in 2004. Don't let Senator Cruz get away with this very nasty propaganda lie.
NOTE: News Alert continues after the advertisement, below
---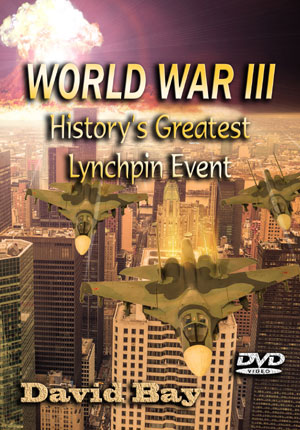 World War III: History's Greatest Lynchpin Event
New DVD by David Bay - Only $14.99
In the minds of most people, two words carry so much emotional baggage that people cringe whenever they hear these Apocalyptic words. 1) Armageddon; 2) World War III.
In the past 20 years, whenever a battle begins in the Middle East or whenever a verbal confrontation breaks out between major powers, 'gloom and doom' scare-mongers immediately begin to shout 'World War III',much like a person yells 'FIRE' in a crowded theater.
Bible prophecy reveals that Antichrist will be produced on the world scene by a number of signs, including 'wars and rumors of wars'. Demonic familiar spirits told the Elite in 1870 that three world wars will be needed to produce Antichrist. Make no mistake about it: Antichrist will be produced by World War III.
Therefore, the question of the hour is, 'when will this global war begin' and 'what are the signs it is about to commence'? Many major events are planned to occur just as World War III begins. Mankind will be systematically hit with unparalleled disasters of every kind as this planned global war unfolds. But, none of these events will occur until the lynchpin called 'World War III' is pulled.
When the Global Elite pulls this lynchpin event called World War III, events are going to be unleashed in such severity and in such great numbers the peoples of the world will not stand in awe, they will panic and run for the hills. Jesus said that 'men's hearts shall fail them for fear', and the Elite is creating just such climactic events which shall not occur until the lynchpin known as 'World War III' is pulled.
We will show you the 12 major disasters the Elite has created and is waiting only for the beginning of World War III to unleash them all, almost at once. No one need fear that any of these disasters will jump across the starting line ahead of time; each awaits the 'pulling of the lynchpin', World War III.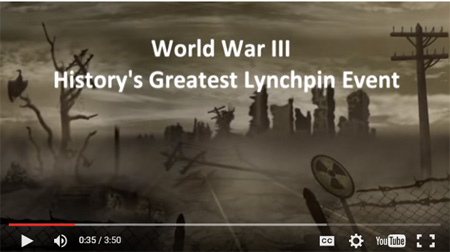 ---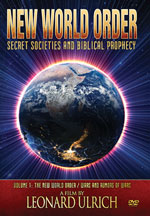 3. GOP presidential hopeful, Ben Carson, said America should intensify the "War On Drugs"!
Given the fact that more Americans than ever support the legalization of Marijuana, did Carson just shoot his campaign in the head?
NEWS BRIEF: "Ben Carson Wants to 'Intensify' the War on Drugs", Reason.com News, October 22, 2015
"Presidential contender Ben Carson told Glenn Beck that he wants to "intensify" the war on drugs ... Beck: I mean, it doesn't seem to be working now. Carson: Yeah well, go down to the border in Arizona like I was a few weeks ago. I mean, it's an open highway and the federal government isn't doing anything to stop it. Beck then asks the candidate if he would legalize marijuana and Carson replies "I disagree with it." He has previously said that he considers pot a 'gateway drug'."
Glenn Beck is right on this fact: the current drug war is not working; But, Beck also did not say that no Presidential Administration had ever successfully waged this "War On Drugs".
* Not President Ronald Reagan
* Neither of the Presidents Bush
* President Bill Clinton
* Not Barack Obama
Neither Republican nor Democrat president has ever won America's war on drugs!
Why is the stream of drugs been so hard to shut down? The answer is complex, but the single most important reason that the "War on Drugs" has always failed is that the Illuminati wants the drugs to flow. How can this be, you say?
The Global Elite has long known that drug use is a powerful weapon that can help mightily in overthrowing this current "Old World Order" so that the New World Order can be set in its place.
Now you know the truth!
NOTE: News Alert continues after the advertisement, below
---
NEW CHRIS PINTO DVD!!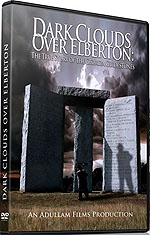 "Georgia Guidestones Mystery Revealed: Dark Clouds Over Elberton"
New DVD by Chris Pinto
At Long Last: The mysterious 'R.C. Christian' who funded the massive Georgia Guidestones is revealed by Chris Pinto. Masterful research project finally pays off. The monument was named the Georgia Guidestones. Written on the great granite stones are ten commands or guides that were intended to provide New Age wisdom for mankind. But the first of them calls for a reduction of the world population to a mere 500 million.
Researchers have wondered for decades about the identity of R.C. Christian and the purpose of his mysterious structure. Was he part of a globalist group? Was he working with the United Nations? After a five year investigation, this powerful documentary presents groundbreaking information, and dares to solve the mystery of who R.C. Christian really was.
This film is a must see for those who wish to learn more about the globalist use of environmentalism in the cause of population control.
Role of both Rosicrucian and Freemason secret societies in the building of the Georgia Guidestones is revealed Two (2) Hours Long

DVD Trailer
---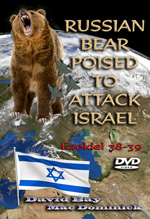 4. The "Gog and Magog" war of Ezekiel 38-39 received another huge boost -- Russia is now striking Islamic militants all throughout Syria and Iraq.
Russia must have full access to these two countries if she is to lead nations against Israel! And, where is Russia today - in Syria and in Iraq!
NEWS BRIEF: "Baghdad Defies Washington: Iraq and Russia Agree to Hit ISIS Militants Heading from Syria to Iraq", Reuter's News, October 23, 2015
First, Iraq invites Russia into her country.
"Iraqi Parliament's National Security and Defense Committee Hakem al-Zameli said that Baghdad and Moscow have agreed to hit ISIL militants heading from Syria to Iraq. In a statement released on Friday, Zameli said that the joint data center between Iraq, Syria and Russia was still in its initial stage, noting that however, it has offered important intelligence information which helped end the battle in Baiji, Iraqi TV, al-Sumaria reported on Friday."
"From Syria to Iraq"
The coalition of forces prophesied to march with Russia in Ezekiel 38-39 is most definitely taking form. While neither nation is mentioned as marching with Russia to attack tiny Israel, neither Syria nor Iraq are mentioned. But, it is also true beyond belief that Russia must unconditionally control the land of each country is her military forces can park at the edge of the Israeli State!
Ancient Jewish rabbis said many times that, when a Jew sees Russia take over Crimea, the Jew should prepare his garments to meet the Jewish Messiah. That time has arrived. How much closer does a Russia parked at the borders of Syria and Iraq seem to a Jewish believer?
Christian, the time is here to "look up for your Redemption draweth nigh!
---
NEW DOC MARQUIS DVD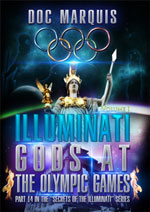 "Illuminati Gods At The Olympic Games"
by Doc Marquis, 2-DVD Set, 4 Hours Long
Regularly $24.99, Reduced To $19.99
Today's Olympic Games are dedicated to the ancient Serpent God of the global Illuminati, preparing the world for Antichrist.
You will vicariously be taken back to the very beginnings of the ancient Olympic Games and then brought up to the very time in which Adolf Hitler inculcated into the 1936 Games the Illuminati's brand of occultism.
You will then be brought to 1996 where the Illuminati began their tale of the serpent god, and through various occult practices and symbols prove that his return is imminent. 2 DVD set, nearly 4 hours long. Part 14 in the series, 'Secrets of the Illuminati'.
POPULAR DVD's FROM
CUTTING EDGE FILMS JUST $14.99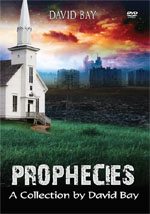 Prophecies Churches Are Ignoring - DVD Combo by David Bay - Volume 1 contains 3 DVDs with our first six programs.
Here are the six hot topics:
• The Prophetic Beast Arises: Ten Toes of Daniel Are Forming
• Rapture Precedes Israels Final 'WEEK' of History
• Eternal Security: God's Anchor In A Brutal Storm
• End Times' Judgment On Iraq (Babylon) Worse Than Believed Possible - Isaiah 13
• Israel's Prophesied Annihilation of the Palestinians
• America Identified In Prophecy: Economic Babylon of Revelation 18
Regular Price: $89.94 Sale Price: $29.99
---
See All Our $9.99 Books / DVD's
89 Titles From Which To Choose!

See All Our $4.99 Books DVD's
27 Titles From Which To Choose!
---
May Jesus Richly Bless You,
David Bay, Director
Cutting Edge Ministries
800-451-8211