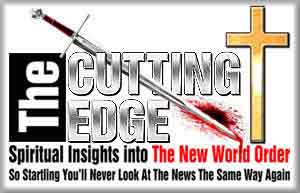 HOT NEWS
Monday, September 21, 2015
1. Another Palestinian Intifada may be planned against Israel, as weeks of constant clashes at the Temple Mount escalate tensions sky high.
When multiple Arab governments begin collaboration on Temple mount policy, you know that some kind of declaration of war is imminent.
2. The one outcome that is impossible is the exact scenario many people are predicting: an all-out Arab military attack against Israel.
Since the American-led attack against Afghanistan in 2001, every enemy of Israel has been chewed up and rendered impotent: Iraq, Syria, Libya, Lebanon, Saudi Arabia. Egypt is in warfare against extremists of the Muslim Brotherhood and Jordan is perennially weak.
However, Israeli leaders might take this opportunity to strike Hamas while the rest of the Islamic Middle East is weak and fighting its own wars.
3. Is now the time that a solution be proposed that would focus efforts for peace on the planned Monotheistic worship temple in Jerusalem? If Jews, Christians, and Muslims could worship at the new combined center, might that bring peace?
The Illuminati plans such a combination worship center and plans for the Pope to dedicate it, at which time he announces that all world's religions are now one and he is their leader!
4. Republican candidate for President, Ben Carson, dropped a huge bombshell:
No Muslim is fit to be President of the United States!
5. When you examine a map of the world depicting countries where genocide is now occurring, one startling fact emerges:
Genocide is occurring primarily in those countries located in the "Non-Integrating Gap" region, where the Global Elite has been waging war since October, 2001, when America led the Afghanistan invasion.
---
Most recent News Alert online