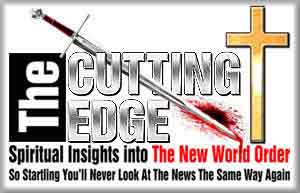 1. Pope Francis I is received in America by leaders of both parties in a manner fitting a King!
Even the Pope is a radical anti-Capitalist and a strident Socialist/Communist, he dares to lecture us on how to treat the poor and how to raise standards of living for our people!
The reality is that Capitalism/Fascism has always been able to generate enough wealth to take care of the poor far better than that old broken down system called Communism/Socialism.
2. Senator Ted Cruz laments the fact that Republicans meekly surrender to Democrats on key issues.
We have been teaching for nearly 20 years that there is no bottom-line difference between the major political parties. Leaders on both sides of the aisle are equally committed to the New World Order.
3. Saudi Arabia continues to demonstrate to the world that her leaders are not competent enough to continue to control Islam's holy places, Mecca and Medina.
Just as the 2006 Pentagon's New Middle East Map shows, Saudi Arabia will be stripped of control of these holy places. Iran will then take control.
Newsletter
Wednesday, 9/23/2015
NEW DOC MARQUIS DVD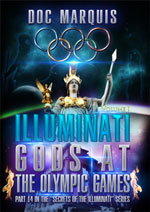 "Illuminati Gods At The Olympic Games"
by Doc Marquis, 2-DVD Set, 4 Hours Long
Regularly $24.99, Reduced To $19.99
Today's Olympic Games are dedicated to the ancient Serpent God of the global Illuminati, preparing the world for Antichrist.
You will vicariously be taken back to the very beginnings of the ancient Olympic Games and then brought up to the very time in which Adolf Hitler inculcated into the 1936 Games the Illuminati's brand of occultism.
You will then be brought to 1996 where the Illuminati began their tale of the serpent god, and through various occult practices and symbols prove that his return is imminent. 2 DVD set, nearly 4 hours long. Part 14 in the series, 'Secrets of the Illuminati'.
http://www.cuttingedge.org/detail.cfm?ID=2710
---
What Must I Do To Be Saved? Most recent News Alert online