Hot News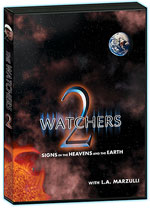 1. A rare Supermoon, a blood red moon, occurred Sunday, September 27, 2015, a fourth blood moon
Some Christian teachers and preachers have been falsely teaching that world-shattering events will occur in conjunction with these four blood moons. John Hagee has given a date of between April, 2014 and October 2015.
God never uses naturally reoccurring heavenly signs to deliver His judgment! However, pagan religions always attributes naturally reoccurring events as "signs from their gods"!
NEWS BRIEF: 'Supermoon' Total Lunar Eclipse Thrills Skywatchers Around the World", Space.com, September 28, 2015
"The first "supermoon" total lunar eclipse in more than three decades did not disappoint, with the moon thrilling skywatchers around the world as it passed through Earth's shadow. On Sunday evening (Sept. 27), the slightly-larger-than-normal full moon shined brightly in Earth's skies and then dove into the planet's shadow, turning a gorgeous reddish-gold color as observers with clear skies enjoyed the view. The event marked the first supermoon total lunar eclipse since 1982, and the last until 2033...."
"There's nothing supernatural about supermoons. They're the natural result of the moon's elliptical path ... around Earth, which dictates that the satellite is 31,000 miles (50,000 kilometers) nearer to Earth at its closest point (known as perigee) than at its most distant (called apogee). Supermoons are full moons that occur at or near perigee ... Every supermoon is therefore a worthy skywatching target. And a supermoon total lunar eclipse — that's a really big deal. Only five such eclipses occurred in the entire 20th century (in 1910, 1928, 1946, 1964 and 1982)...."
Christian teachers and preachers have called attention to the fact that this blood moon is the fourth one, and, therefore, carries a sign that End of the Age world-shattering events will occur during this rare blood moon. Pastor John Hagee is one of these preachers.
NEWS BRIEF: "Four Blood moons doomsday prophecy: "The coming four blood moons points to a world-shaking event that will happen between April 2014 and October 2015" - John Hagee
"Sunday will present the rarest Supermoon – the first time in more than 30 years we will have a Supermoon and lunar eclipse at the same time. The result: a so-called 'blood moon' that some in religious circles are suggesting will signal an end of the world type of event -- a doomsday ... Some in religious circles like pastor John Hagee say this Supermoon, often called a 'Blood Moon' when it takes on a copper color during an eclipse, points to a significant world event like an apocalypse or Armageddon.
Hagee, a Christian minister from Texas, suggests that there are 'direct connections between four upcoming blood-moon eclipses and what they portend for Israel and all of humankind.The coming four blood moons points to a world-shaking event that will happen between April 2014 and October 2015', he said."
Therefore, we shall have to wait until October 31 passes without event so that we can see how false this teaching has been all along. But, Christians the world over have had over a year to worry and to fret.
Did you know that from the Genesis through Revelation, whenever God uses "signs in the Heaven", none of His signs are a naturally reoccurring international event. Consider the non-reoccurring natural signs God has used to deliver His judgment:
1) All 10 plagues sent against Egypt were non-reoccurring events, even turning the Nile River into blood.
2) The worldwide flood is another example. Prior to this flood, man had never seen rain fall from the sky. The Earth was watered by mist coming out of the ground. Man had never seen the depths of the Earth broken up so water could pour out.
3) Destruction of Sodom and Gomorrah was a non-reoccurring natural destruction, clearly from God.
4) When God caused the Sun to go back a few degrees, He did some that was not only supernatural, but which has also never occurred again.
5) The blood red moon foretold in Joel 2:31 is a reference to Seal #6 in Revelation 6. Listen:
Joel 2:31 -- "And I will show signs and wonders in the heavens, and on the earth, blood and fire and columns of smoke. The sun shall be turned to darkness and the moon to blood before the great and terrible day of the Lord comes." (Joel 2:30-31)
Revelation 6:12 -- "And I beheld when he had opened the sixth seal, and, lo, there was a great earthquake; and the sun became black as sackcloth of hair, and the moon became as blood. "
Therefore, God has always used very special natural events to demonstrate His power and to prove that He had carried out His judgment. He never has used a naturally reoccurring event. When He causes the moon to turn blood-red, He will make the moon so unnatural to the sight that people will realize that it had to be God Who caused this phenomenon.
However, in pagan religions, naturally occurring events are always considered a signs from their gods. Infusion of pagan thought into Christianity. Earthquakes, volcanoes, eclipses of Sun and Moon, and blood red moons have always been considered by pagans as anger and judgment from their gods.
Therefore, what we have here is a silent infusion of pagan thought into Almighty God of the Judeo-Christian Bible!
NOTE: News Alert continues after the advertisements, below
---
Plan Now To Attend the Prophecy Conference of Southwest Radio Bible Church!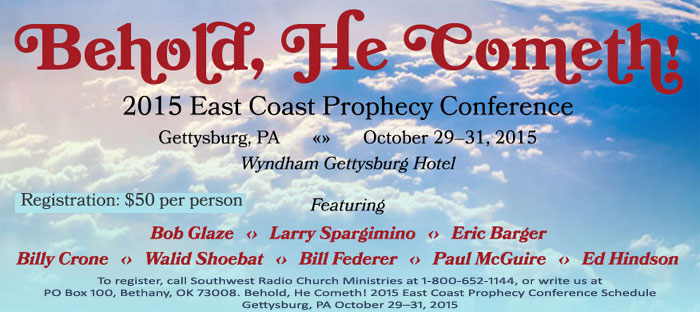 ---

2. Donald Trump speaks to the Voters Value Summit with his Mother's old Presbyterian study Bible in hand.
Does style mean more than substance today?
NEWS BRIEF: "Bible in hand, Trump makes pitch to religious voters: Speaking At Values Voter Summit", CNN News, September 27, 2015
"Donald Trump brought his personal copy of the Bible -- complete with his own mother's handwriting inside the cover and the address of his boyhood home -- to the Values Voter Summit Friday in an attempt to sway religious voters while he looks to shore up his sizable support among conservatives."
As it turns out, Trump's mother was a devout Presbyterian, as Donald points out that she even wrote in his address in the front of the Bible. To me, this gambit reminds me of the time President Bill Clinton brought his Bible to church during the Monica Lewinsky sex scandal, and held it above his head as he entered and exited the church.
This symbolism did not prove Bill Clinton a Christian, and neither does this gambit prove Donald Trump to be a Christian. Donald's faith has been suspect for some time now. For example:
1) " 'People are so shocked when they find ... out I am Protestant. I am Presbyterian. And I go to church and I love God and I love my church', he said. Moderator Frank Luntz asked Trump whether he has ever asked God for forgiveness for his actions. 'I am not sure I have. I just go on and try to do a better job from there. I don't think so', he said. 'I think if I do something wrong, I think, I just try and make it right. I don't bring God into that picture. I don't'."
This kind of answer reveals that Donald Trump does not even know what salvation is really all about. In fact, his answer reveals that he has never been truly Born Again. Someone needs to get Mr. Trump the Salvation Plan! In his next statement, Trump reveals that he takes Communion very lightly.
"Trump said that while he hasn't asked God for forgiveness, he does participate in Holy Communion. 'When I drink my little wine -- which is about the only wine I drink -- and have my little cracker, I guess that is a form of asking for forgiveness, and I do that as often as possible because I feel cleansed', he said. 'I think in terms of 'let's go on and let's make it right.'"
No one can "make it right" in terms of Salvation. Jesus Christ "made it right" nearly 2,000 years ago on that bloody cross. Now, Salvation is a FREE gift as the sinner depends totally on the fact that the Savior paid the full penalty for sin and all we can do is accept that payment. To believe like Trump that we need to " go on and let's make it right" is a "works + Jesus" salvation. True salvation is Jesus only.
If a Christian believes Donald Trump is the right candidate for President, then he/she should vote for him. But, please do not vote for Donald Trump because you think he is a genuine Born Again Christian.
NOTE: News Alert continues after the advertisement, below
---
NEW DVD - "One of a Kind"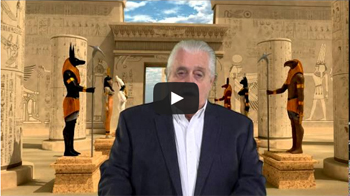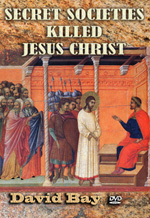 "Secret Societies Killed Jesus Christ" DVD
Your understanding of the Gospel account will change forever! Once you understand the truth that Jewish leaders who conspired to put Jesus on the cross were practicing Satanists of a Secret Society (Kabbalah) you will never read the Gospels the same way again.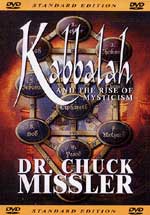 "Kabbalah And The Rise Of Mysticism" DVD
The Kabbalah is an alluring attempt to practice "godhood", and was developed in 600 BC by rogue priests during Israel's Babylonian Captivity.
Satanists today view the Kabbala as a cornerstone of their religion.
No other occult practice has influenced history as much as this horrific Satanism dressed in the robes of Judaism.
Many America's Founding Fathers Practiced the Kabbalah
---
3. Washington, D.C., has lost another battle to restrict gun ownership.
NEWS BRIEF: "DC Has Lost Another Gun Rights Case", The Daily Signal, September 25, 2015
"even years after the U.S. Supreme Court struck down the District of Columbia's ban on handguns, D.C. has lost another gun case before the U.S. Court of Appeals for the District of Columbia—one that involves the very same plaintiff, Dick Heller."
"In the latest case, Heller v. District of Columbia, a three-judge panel has thrown out several gun registration requirements that were clearly intended to discourage gun ownership and make it more difficult to own a gun in the nation's capital."
Gun ownership clearly is a key element to driving down gun violence as the example of Chicago boldly proves. The City of Chicago has very strict regulations on the purchase of many types of guns, and yet, Chicago has a murder rate so shockingly high that you can only conclude what the NRA has been saying for years:
"When citizens turn in their guns, only criminals will have guns".
We applaud the support this Federal Court is showing our Second Amendment in this ruling.
"The original Heller case, which was decided in 2008, was without doubt the most important case on the Second Amendment since the amendment was first ratified on Dec. 15, 1791 as part of the original Bill of Rights. It was the first case in which the Supreme Court held that the Second Amendment protects the right of individual Americans to own a gun. The Court rejected the District's 'prohibition of handguns held and used for self-defense in the home'."
In the past few years, criminals have been invading homes with increasing regularity. The only real defense against this type of attack is personally owned gun. Protect our rights to own weapons! Criminals want to steal, rape and murder; they do not want to die themselves!
NOTE: News Alert continues after the advertisement, below
---
NEW CHRIS PINTO DVD!!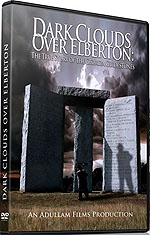 "Georgia Guidestones Mystery Revealed: Dark Clouds Over Elberton"
New DVD by Chris Pinto
At Long Last: The mysterious 'R.C. Christian' who funded the massive Georgia Guidestones is revealed by Chris Pinto. Masterful research project finally pays off.
The monument was named the Georgia Guidestones. Written on the great granite stones are ten commands or guides that were intended to provide New Age wisdom for mankind. But the first of them calls for a reduction of the world population to a mere 500 million.
Researchers have wondered for decades about the identity of R.C. Christian and the purpose of his mysterious structure. Was he part of a globalist group? Was he working with the United Nations? After a five year investigation, this powerful documentary presents groundbreaking information, and dares to solve the mystery of who R.C. Christian really was.
This film is a must see for those who wish to learn more about the globalist use of environmentalism in the cause of population control.
Role of both Rosicrucian and Freemason secret societies in the building of the Georgia Guidestones is revealed
Two (2) Hours Long

DVD Trailer
---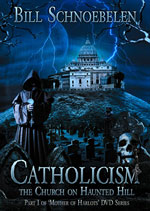 4. Pope Francis I believes that Evolution is real and that "God is no wizard"!
Thus does the future False Prophet defame God Almighty!
NEWS BRIEF: "Pope Francis says evolution is real and God is no wizard", Washington Post, October 28, 2014
"Delivering an address to the Pontifical Academy of Sciences, Pope Francis continued his habit of making provocative, seemingly progressive statements. The pontiff appeared to endorse the theory of the Big Bang and told the gathering at the Vatican that there was no contradiction between believing in God as well as the prevailing scientific theories regarding the expansion of our universe."
""When we read about creation in Genesis, we run the risk of imagining God was a magician, with a magic wand able to do everything. But that is not so .... in other words, to borrow from an earlier Enlightenment idea, God is more a clockmaker than a conjurer of miracles ... Such thinking is not new for the Catholic Church, which for six decades — since the reforms of Pope Pius XII — has espoused belief in theistic evolution. That hinges, of course, on the fundamental acceptance of a higher power."
The Christian world must sit up and take notice that the Roman Catholic Pope, and the vast church he leads, does not believe in the literal Biblical account of Creation. This one belief alone is capable of leading Rome far, far away from Truth and into the kind of error exhibited in the 300-year Inquisition, where the Vatican murdered 70 million Protestants simply because they believed in free salvation though the shed blood of Jesus instead of the works salvation as practiced by the Roman Catholic Church.
---
The Horsemen of the Apocalypse - Ready To Ride
Revelation 6:1-8 - DVD's by Dr. Missler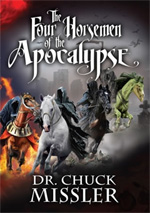 "Four Horsemen of the Apocalypse"
4-DVD Set by Dr. Chuck Missler
Regularly $79.99, Only $49.99You Save $30 buying the combo
This collection is approximately 8 hours and includes all of these great studies:
1) Behold a White Horse: The Coming World Leader
2) Behold a Red Horse: Wars and Rumors of Wars
3) Behold a Black Horse: Economic Upheaval and Famine
4) Behold a Livid Horse: Emergent Diseases and Biochemical Warfare
You can buy the titles individually, see below. http://www.cuttingedge.org/detail.cfm?ID=2701
BUY THESE TITLES INDIVIDUALLY
POPULAR DVD's FROM
CUTTING EDGE FILMS JUST $14.99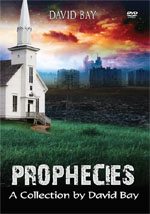 Prophecies Churches Are Ignoring - DVD Combo by David Bay - Volume 1 which contains 3 DVDs with our first six programs.
Here are the six hot topics:
• The Prophetic Beast Arises: Ten Toes of Daniel Are Forming
• Rapture Precedes Israels Final 'WEEK' of History
• Eternal Security: God's Anchor In A Brutal Storm
• End Times' Judgment On Iraq (Babylon) Worse Than Believed Possible - Isaiah 13
• Israel's Prophesied Annihilation of the Palestinians
• America Identified In Prophecy: Economic Babylon of Revelation 18
Regular Price: $89.94 Sale Price: $29.99
---
Subscribe To Headline News For Only $25 per year!
See All Our $9.99 Books / DVD's
72 Titles From Which To Choose!

See All Our $4.99 Books DVD's
30 Titles From Which To Choose!
May Jesus Richly Bless You,
David Bay, Director
Cutting Edge Ministries
800-451-8211