Critical News Analysis -- End of the Age
Is this news headline the most shocking ever?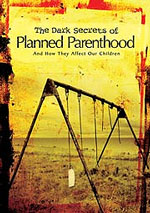 DVD
1. Texas lawmakers are considering a bill which carries the DEATH PENALTY for Abortion!
NEWS BRIEF: "Texas lawmakers weighing death penalty for abortion", The New York Post, April 10, 2019
"Texas lawmakers have been debating a bill in the state legislature this week that would classify abortion as a homicide — and make it punishable by death."
The Biblical fact that unbelievers do not realize is that God considers Abortion to be murder, and if the Death Penalty is not carried out in this life, He will carry out an eternal "death" penalty at the final White Throne Judgment.
God will not tolerate any excuse from anyone that a woman has sole right to do with her body what she wants to do. This is the major mantra from Pro-Abortionists, and it absolutely flies in the face of the Biblical truth.
This Texas bill then properly addresses the issue as to when a person becomes a human being.
" 'A living human child, from the moment of fertilization on fusion of a human spermatozoon with a human ovum, is entitled to the same rights, powers, and privileges as are secured or granted by the laws of this state to any other human child', the bill says."
" 'I think it's important to remember that if a drunk driver kills a pregnant woman, they get charged twice', Tinderholt said. 'If you murder a pregnant woman, you get charged twice. So I'm not specifically criminalizing women. What I'm doing is equalizing the law'."
Leftists all across this nation are going to spin out of control as they react to this news.
"Democratic Rep. Victoria Neave, of Dallas County, condemned the congressman's efforts. 'I'm trying to reconcile in my head the arguments that I heard tonight about how essentially one is OK with subjecting a woman to the death penalty for the exact — to do to her the exact same thing that one is alleging she is doing to a child', Neave said."
Pro-Abortionists would do well to heed the warning from the Apostle Paul:
"Let no man deceive you with vain words: for because of these things cometh the wrath of God upon the children of disobedience." (Ephesians 5:6, KJV)
A more literal interpretation of this passage is:
" Let no one delude and deceive you with empty excuses and groundless arguments [for these sins], for through these things the wrath of God comes upon the sons of rebellion and disobedience." (Ephesians 5:6, Amplified Commentary; Emphasis added)
DVD's
2. Israeli Prime Minister Netanyahu won re-election!
NEWS BRIEF: "The implications of Netanyahu's re-election: Leftist's vision has been defeated", Israel National News, April 10, 2019
"Benjamin Netanyahu has been declared the winner of an unprecedented fifth term as Israel's Prime Minister, refusing to be beaten by the combined political force of three former I.D.F army chiefs, pending bribery and fraud allegations hanging over him, and the combined forces of a hostile broadcasted, printed, and digital news media which spent the later part of the past three years hounding and tarnishing Netanyahu day and night; have all failed to end his political career."
To be sure, this combination of retired military chiefs and a created scandal on the same scope as the Mueller investigation of Trump, backed by a hostile and compliant Mass Media, formed the most potent challenge that Netanyahu has ever faced.
But, face it he did, and the implications are staggering.
"The Leftist version of Israeli society has been effectively ended with the re-election of Benjamin Netanyahu to a fifth term."
In fact, the extent of his victory can only be appreciated once you realize that the combined vote total of the Center-Right voting bloc dramatically increased! The political power of this bloc of voters will provide the Prime Minister the votes he needs to make major changes in Israel, starting with the banishment of the genuine "occupiers", the Palestinians!
"Irrespective of the tight race between the two major parties, the right-wing bloc has won a clear and undisputed majority in the 120-seat Knesset, being swept back into power and forming Israel's new government in the coming days and weeks."
This next sentence properly casts this issue in the proper perspective.
"Both President Trump and Prime Minister Netanyahu share a loyal base, which feels cheated, deprived, ignored, swindled and oppressed. As a result, both political leaders have in the past, and can in the future, give so many disenfranchised voters hope that their struggles are important and can no longer be ignored."
As soon as he finalizes his Cabinet, he and President Trump will turn to face the Palestinian issue head-on.
NEWS BRIEF: "Trump to release peace plan after Netanyahu forms his new Cabinet", Israel National News, 4/11/2019
"Aides to US President Donald Trump expect the president to release his peace plan for Israel and the Palestinian Authority (PA) once Prime Minister Binyamin Netanyahu forms a coalition ... Officials said that despite criticism of the administration's moves to date, the plan will demand compromises from both sides."
However, Palestinian President Abbas has rejected Trump's plan out of hand, considering it "Dead On Arrival"!
Therefore, once Trump and Netanyahu suffer this last rejection of a very reasonable peace offer, the United States, Israel and Jordan will move to implement a plan which will force Palestinians to relocate to their ancient homeland in Jordan!
At this point, the Palestinian factions - Fatah, Hezbollah, Hamas -- will feel forced into war because they will either use their 200,000 missiles or lose them. At this point, I believe the annihilating war of Obadiah will commence.
Israel will then move into her End of the Age period known as "The Time of Jacob's Trouble".
And, Antichrist will not be far behind.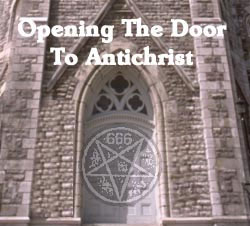 DVD
3. America's moral collapse is so evident that anyone with discerning eyes can see its evidences.
NEWS BRIEF: "40 Facts That Prove That America's Moral Collapse Is Spinning Wildly Out Of Control", Zero Hedge News, 4/6/2019
"According to a brand new survey that was just conducted by the Pew Research Center, 77 percent of all Americans are either "very worried" or "fairly worried" about America's moral health. Of course the truth is that we should all be deeply concerned, because we can see evidence of the cancerous moral decay that is eating away at the foundations of our society all around us."
NOTE: We cannot list all 40 factors mentioned in this article because of time and space constraints so we encourage you to read this article in full.
* "America has killed more than 60 million children since Roe v. Wade was decided in 1973 ... 63 percent of all Americans want to keep Roe v. Wade in place ... The number of American babies killed by abortion EACH YEAR is roughly equal to the number of U.S. military deaths that have occurred in all of the wars that the United States has ever been involved in, combined." (Emphasis added)
"One very shocking study found that 86 percent of all abortions are done for the sake of convenience."
* "America is a global leader in sexual depravity ... Pornhub gets more than 78 million visits a day ...There are more than 850,000 registered sex offenders in the United States today."
* "Americans are now more likely to die from an opioid overdose than they are from a car accident. Overdosing on drugs has now become the leading cause of death for Americans under the age of 50 ... The city of San Francisco handed out a total of 5.8 million free syringes to drug addicts in 2018."
* "According to the CDC, approximately 110 million Americans have a sexually-transmitted disease right now. The CDC also tells us that there are approximately 20 million new sexually transmitted disease cases in the U.S. every single year."
* God's institution of Marriage between a man and a woman is dramatically declining. "The number of married couples with children in the U.S. just reached a 56 year low ... 40 percent of all births in the U.S. now happen outside of marriage. But if you go back to 1970, that figure was sitting at just 10 percent."
* "Approximately one-fourth of the entire global prison population is in the United States."
* "By the time an American child reaches the age of 18, that child will have seen approximately 40,000 murders on television."
* "According to the Centers for Disease Control and Prevention, doctors in the United States write more than 250 million prescriptions for antidepressants each year."
* "The suicide rate in the United States is up 34 percent since the year 2000. Suicide is now the second leading cause of death for Americans from age 15 to age 24."
* "An average of more than 100 churches are dying in the United States every single week. Only about 27 percent of all U.S. Millennials currently attend church on a regular basis. The number of Americans with 'no religion' has increased by 266 percent over the last three decades."
This last statistic is the root cause of America's moral decline. As the DVD pictured above, clearly demonstrates, religious leaders who lead their followers into false doctrine or who weaken key doctrine, are most assuredly "opening the door" to Antichrist!
This DVD shows revealing film clips, quotes, and footage of world-renowned prominent religious leaders and demonstrates the false gospel they teach. You will hear prominent Christian leaders state false doctrine from their own lips that you would never believe had you not seen them speak.
These leaders' false teachings are fulfilling Matthew 24:24:
"For there shall arise .... false prophets... if it were possible, they shall deceive the very elect [Matt 24:24]
"... that day will not come except the apostasy comes first (unless the predicted great falling away of those who have professed to be Christians has come)..." [2 Thess 2:1-3; Amplified Commentary]
False doctrine from the pulpit most definitely does matter and is systematically providing Antichrist an entrance into the "sheep pen"!
4. "Grey's Anatomy" actor reveals why African Americans will support President Trump in 2020.
NEWS BRIEF: "Grey's Anatomy Actor Trashed Obama, Reveals Why African Americans Will Support Trump", Explain Life, April 6, 2019
"The truth hurts but in this case, it may swing an election. Look, the Democrats were stunned when Trump went into inner cities and asked minority communities what they have to lose by switching and supporting Trump and the GOP. After decades of mismanagement by the Democrats, African American communities have realized the Democrats just want their votes and don't care about fixing the underlying issues."
Isaiah Washington continues:
"Obama did nothing to fix it, yet it was Trump and the GOP who finally came through on this key issue. For that reason and many more, the African American community will be splitting their vote, dealing a huge blow to any Dem challenger."
Candace Owen bluntly warns the Democrats that the biggest scandal of all time is their attitude which reduces minorities to 'Perpetual Slavery'!
NEWS BRIEF: "Candace Owens at White Nationalism Hearing: Biggest Scandal Is Democrats Keeping Minorities 'Perpetual Victims'," Breitbart News 9 April 2019
"Candace Owens, the communications director with Turning Point USA, said at a House Judiciary Committee hearing on Tuesday that the topic of the hearings — white nationalism — wasn't the true issue and that the biggest scandal is the Democrat Party's fear-mongering to "brown people" and keeping minorities "perpetual victims."
"Owens, who said in her opening remarks that she is a Democrat who supports President Donald Trump, said Democrat policies have harmed blacks. 'The biggest scandal in American politics is that Democrats have been conning minorities into believing we are perpetual victims all but ensuring our failure', Owens said."
If blacks and Hispanics vote for Trump in any meaningful degree, and the indications now are that they will, the Democrats could suffer the greatest defeat at the polls in history.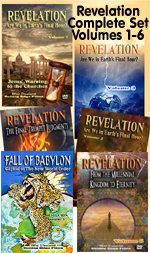 DVD's
5. Users do not realize that Goggle is watching them every single day!
NEWS BRIEF: "USERS Don't Comprehend Google Watches Them Always ", Conservative Right-Wing News, April 9, 2019
"Last summer, an AP investigation found that Google's location tracking remains on even if you turn it off in Google Maps, Search, and other apps. Research from Vanderbilt professor Douglas Schmidt found that Google engages in "passive" data collection, often without the user's knowledge. His research also showed that Google utilizes data collected from other sources to de-anonymize existing user data…."
"Google's personal data collection practices affect the more than 2 billion people who use devices running their Android operating software and hundreds of millions more iPhone users who rely on Google for browsing, maps, or search. Most of them expect Google to collect some data about them in exchange for use of services…as the AP discovered, Google continues to do some of this even after consumers explicitly turn off tracking."
The total Surveillance State foretold in the "Mark of the Beast" prophecy draws closer every day.
Satan wants to be Omniscient as possible in his coming New World Order Kingdom, but he cannot. Therefore, these incredible advances in technological surveillance are designed to give Satan the closest thing to omniscience possible!
Satan must create through scientists the incredibly sophisticated global surveillance system we are seeing spreading over the entire earth -- because he is not God!
The Scriptures tell us that God is the all powerful, all seeing God. Satan wants to 'be like the most High' Isaiah 14, but he is not as powerful as God, and he is limited in what he can see.
He needs a network. A network of sophisticated technology, organizations, and people so that he can have total control of planet earth."
Do not be deceived: the Mark of the Beast total surveillance of every person everywhere on Earth in real time is rapidly transforming our entire planet.
Listen to this prophecy: