Friday 7/19/2019

HOME - Book Store - News Alert Archives -Daily News Updates - Facebook
View the latest News Alert online here
Get your daily news from our Daily News Updates -- 40-80 Articles Per Day Trustworthy Articles - Daily News Updates is updated constantly throughout each day.
"You will never look at the news the same way again"
---





"Grasping the Truth and Direction of the Word of God" DVD
Vol 2 - Are We Building The Kingdom of God?
This DVD contains the second installment of a study of the Kingdom of God that traverses the entirety of Scripture. As the study continues from Disc 1, we will be looking into the Word of God to ascertain the role of todays Christians in the construction of Gods Kingdom.
* We will discuss the New Covenant that God will make with the House of Israel as introduced by the prophet Jeremiah.
* We will then conclude the study in the Old Testament with a summation that lays the groundwork for and foretells of the coming Messiah, King of Israel, that will rule over the entire earth---both Jews and Gentiles.
* The Gospel of Matthew presents Jesus as the King for whom the Jews have long been awaiting
* We will learn of Jesus' bona fide offer of the Kingdom to First Century Israel, their rejection of the Kingdom, and their execution of their King.
* We will traverse a path that reveals the mysteries of the parables into the book of Acts, and ultimately to the Book of Revelation---the book that details the Kingdom of God on Earth.
* We study the misapplication of Scripture, the perverting of Scripture, and the outright redaction of the Inspired Word of God that is leading to a general gross misunderstanding of the Kingdom of God in the Church Age.
This message will prove to be indispensable to your understanding of Jesus' role in the foretold Millennial Reign. Run Time 1 hour 50 minutes.
Only $19.99, Will be shipping July 31 -- http://www.cuttingedge.org/detail.cfm?ID=2912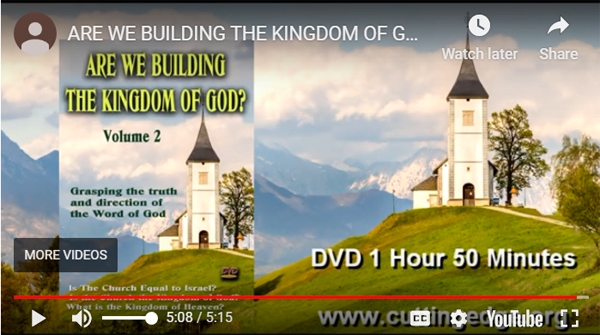 ---
NEW DVD-Are We Building The Kingdom of God? Vol 1 DVD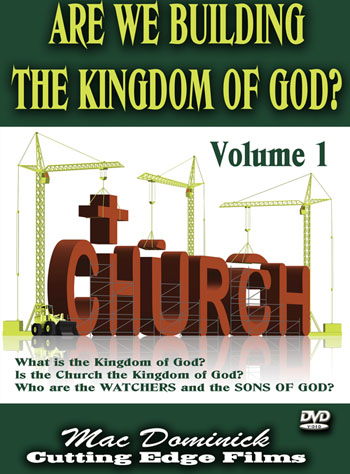 by Mac Dominick
* What is the Kingdom of God?
* Who are the Watchers and the sons of God and how do they fit in with Building the Kingdom of God?
* Are we now living in the Kingdom of God?
* Is the Church the Kingdom of God?

This study begins before Genesis, in Eternity Past, and continues through the Book of Revelation, and will be absolutely critical in maturing your faith at this End of the Age.
Isaiah 9:6-7 is the logical starting point for this study. Jesus Christ is revealed as:
* The coming ruler of World Government.
* His government shall rule from Jerusalem from the lineage of the Throne of David.
* His government shall rule FOREVER.
* He shall be Mighty God.
* He shall rule with eternal Justice and Peace.
* Christians today must focus their gaze upon this final wonderful ruler and His kingdom, because this world is going to have to go through an unparalleled tyrannical kingdom of Antichrist and of God's judgment upon all mankind. No matter how awful events are going to get, remember, you are not home yet!
In the ultimate analysis, who builds God's Kingdom on Earth? Human Church leaders or Jesus Christ?
Only $19.99, 2 hours long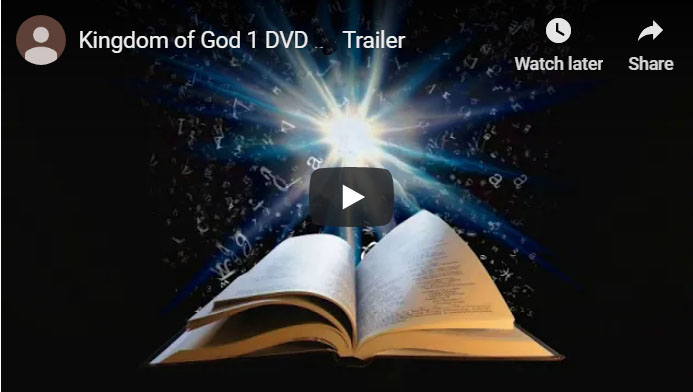 ---
Critical News Headlines -- End of the Age
1. The American Amphibious Assault Ship - USS Boxer - fired in self-defense to shoot down an Iranian drone threatening her in the Strait of Hormuz.
Iran chose to escalate tensions in the Middle East by sending drone against our Assault Ship.
But, America chose to equally escalate tensions by sending this type of ship in the first place -- an assault vessel carrying 1,600 Marines and their armor!
2. The American State Department levels a heavy-handed threat to Iran.
Iran responds by threatening to close the Strait of Hormuz.
America announces that she is deploying a Patriot Anti-Aircraft unit to thwart an Iranian incursion into Saudi Arabia . 500 soldiers man this battery
Are American and Iranian forces close to war?
No, prophecy forbids it.
3. An American ambassador finally states the truth of the Israeli / Palestinian warfare since May, 1948.
Israel is the true victim! The Palestinians are the constant threat.
No other President has dared be so bold and direct!
4. Oh,, the emotional burden Democrats have to bear by listening to, and believing, the constant lying of Leftist mass media.
5. The Democrats are in danger of losing vital electoral support.
American Jews leaving the Democrat Party in ever-increasing numbers.
---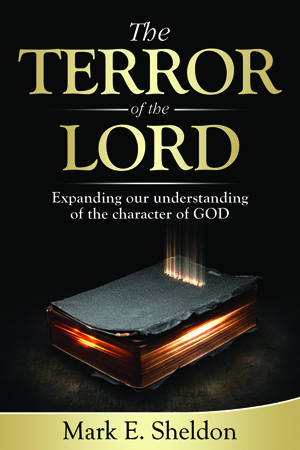 "The Terror of the Lord: Understanding ALL of God's Attributes"
Regularly $16.99, Now Only $14.99
The Christian Church has neglected to balance the teaching of Gods love with the equally important truth that He will judge each person who has ever lived. However, the pendulum of emphasis has swung to the side of His love and mercy for a long time.
But the pendulum needs to swing back. Not all the way to a judgmental and legalistic God, but to a balanced expression of His personality. There needs to be a declaration of His terror by those who know Him to those who know Him not. We who know Him are neglecting to warn people of the consequences of taking God too lightly.
Unbelievers have always had a reckless attitude toward God. That is no surprise. But Christians today are doing the same. We are living in an era of self-serving motivations. Even in Christian society, we don't want to lay ourselves down for the good of others. The idea of self-denial has become virtually obsolete. Anything that God would truly have us do we see as an annoying inconvenience. We shun Gods ordained opportunities to be included in His marvelous work of saving lost people from an eternal hell.
Whole congregations attend church Sunday after Sunday without ever hearing words like sin, judgment, and hell. Ministers and leaders teach year after year, never touching on phrases like 'the anger of the Lord' and 'the fear of the Lord'. We teach too lightly, preach too lightly, pray too lightly, and the result is the world takes God too lightly . Even the secular world is noticing this lack of fervor by the church.
The Tennessean newspaper ran a troubling headline on an Easter Sunday morning, way back in 1992. It read: 'Hells Not a Hot Topic Right Now.' Rest assured, Hell is as hot as it has ever been. Its the preaching that has cooled. If preachers wont preach about Hell, who will? If the churches wont warn sinners about Hell, who will?
One of the greatest sermons ever preached was titled 'Sinners in the Hands of an Angry God[', delivered by Jonathan Edwards. Edwards began his sermon with the verse from Deut. 32:35: Their foot shall slide in due time . . . (King James Version). where are these sermons today? Where are these preachers today? As Ravenhill so profoundly stated in his book, Why Revival Tarries: 'We have too many dead men in the pulpits giving out too many dead sermons to too many dead people.' 171 pages, https://www.cuttingedge.org/detail.cfm?ID=2911
Uses only King James Version
---




"Seven Clocks A' Ticking": Book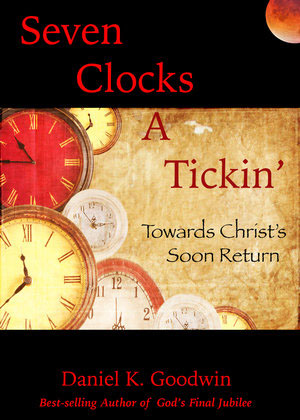 Prophecy by Dan Goodwin (author of 'God's Final Jubilee")
Regularly $21.99, Now Only $19.99
The hour is late, there are seven clocks all ticking towards midnight, and everything is about to change. This is not just a book about prophecy; it's a book that reveals the warning signs pointing toward the end times. I call them 'ticking clocks'
These seven clocks are sounding an alarm of impending doom, and are speeding towards a season of great tribulation upon the earth; a time of suffering and sorrow like the world has never seen.
Today, it is five minutes midnight; time is running out. Everything is about to change, and few are aware that a horrific storm is about to rock the plant.
The condition of the world today is like the folks on the Titanic: eating, drinking and being merry, unaware that time is running out and their doom is just hours away. Like those on the Titanic, humanity is unaware of the judgment soon to be released.
Are you spiritually prepared to meet Jesus in the air?
https://www.cuttingedge.org/detail.cfm?ID=2908
---
Analysis -- End of the Age Headlines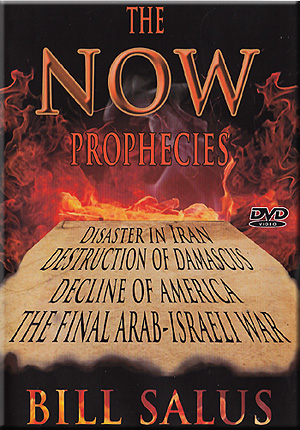 DVD
1. The American Amphibious Assault Ship - USS Boxer - fired in self-defense to shoot down an Iranian drone threatening her in the Strait of Hormuz.
NEWS BRIEF: "Trump: US Navy Ship Shot Down Iranian Drone in International Waters, In The Strait of Hormuz", The Jewish Press, July 19, 2019
"An American Navy vessel in the Strait of Hormuz shot down an Iranian drone on Thursday, President Donald Trump said Thursday ... The unmanned aerial vehicle threatened the amphibious assault ship, the USS Boxer, while it was in international waters ..."
Iran chose to escalate tensions in the Middle East by sending a drone against our Assault Ship.
"The Boxer took defensive action against an Iranian drone which had closed into a very near distance … approximately 1,000 yards, ignoring multiple calls to stand down, and was threatening the safety of the ship and the ship's crew', Trump said. 'The drone was immediately destroyed."
But, America chose to equally escalate tensions by sending this type of ship in the first place -- an assault vessel carrying 1,700 Marines and their armor!
An American amphibious assault ship is an amazing naval weapon and its destruction would be a highly-prized bulls-eye! Listen:
"Amphibious assault ships support marines during landing operations against defended positions ashore. These warships have a flight deck and hangar facilities below decks. Typically these ships operate a mix of helicopters or even VSTOL aircraft ... Also these ships have a well deck and also support amphibious assault by sea."
But, the American assault ship has even more capability!
"The ships are larger than most aircraft carriers ... The America class has been specially optimized for the new MV-22 Osprey tilt rotor transports and F-35B stealthy STOVL multi-role fighters ... can operate a total of 38 helicopters and STOVL aircraft, including F-35B JSF, MV-22 Osprey, UH-1Y Huey, CH-53E Sea Stallion, SH-60 Sea Hawk, MH-60 Nighthawk, AH-1Z Viper, AH-1W Super Cobra ... The America class can carry 1 700 marines and associated equipment to support them." ("Top 10 Amphibious Assault Ships", Military Today)
When President Trump ordered the American fleet in the area of the Strait of Hormuz to include this type of amphibious assault ship, he was warning that he could seize any beach-head on the Iranian coast, an action which would immediately be followed by a full-scale invasion!
Can you imagine the military propaganda coup Iran could score if she sent 1,700 fully-equipped Marines to the bottom of the sea?
2. The American State Department levels a heavy-handed threat to Iran.
NEWS BRIEF: "US State Department issues heavy-handed warning to Iran after tanker seized", Freedom Outpost, July 18, 2019
"Iran's recent provocations against the Middle Eastern oil industry have taken a step for the worse this week, after the Persian nation seized control of a large tanker ship in the Strait of Hormuz ... Weeks ago, Iran was implicated in several plots to disrupt the flow of oil from the Middle East. Magnetic mines, underwater drones, and unmanned aerial bombing runs were utilized in the attacks, which many believe are in retaliation for fresh US-led sanctions against the regime."
"Iran has upped the ante this week, however, after taking control of a foreign ship ... "
Now, read this harshly worded diplomatic message to Iranian leadership.
"The United States strongly condemns the Islamic Revolutionary Guard Corps Navy's continued harassment of vessels and interference with safe passage in and around the Strait of Hormuz ... Iran must cease this illicit activity and release the reportedly seized crew and vessel immediately."
Iran responds by threatening to close the Strait of Hormuz.
NEWS BRIEF: "Iranian Foreign Minister Zarif: We could close Strait of Hormuz", World Israel News, July 18, 2019
"Iran's Foreign Minister Mohammad Javad Zarif says his country 'doesn't want' to close the Strait of Hormuz, though 'we certainly have the ability to do it' ... During May and June, six tankers were attacked in the area. "
How important is the Strait of Hormuz to the global oil market?
" 'About one-third of the world's sea borne crude and fuels passed through the Strait of Hormuz last year, highlighting its key role in global oil markets', noted the business news service."
I believe Iran could tow several civilian merchant ships into the narrow lane and scuttle them, effectively blocking the Strait, for a while until American ships could remove them. They could also plant hundreds of anti-ship mines sprinkled in and around the scuttled ships.
Only 10% of America's oil needs come through the Strait and that amount could probably be compensated by increasing domestic production,
A lengthy halt to crude oil through the Strait would cause the major purchasers of crude in the Middle East to seek supplies elsewhere. Countries of the world would finally start looking for other oil sources which are not so easily interrupted.
Therefore, Iran "would be cutting their own throat if they close the strait." ("Strait of Hormuz", Insider, July 11, 2019)
America announced that she is deploying a Patriot Anti-Aircraft unit to thwart an Iranian incursion into Saudi Arabia.
500 soldiers man this battery
NEWS BRIEF: "US deploys 500 troops plus Patriots at Saudi airbase facing Iraq border", DEBKAfile, July 18, 2019
"Bracing for the revival of Iran's attacks on Gulf oil allies, the Trump administration has begun deploying troop reinforcements to Saudi Arabia. The first 500 troops of the 1,000 announced by the Pentagon arrived this week at the Prince Sultan Air Base east of the capital, US media reported on Thursday, July 18, along with several Patriot anti-air anti-missile batteries."
"Intelligence reaching Washington reveals that pro-Iranian Iraqi Shiite militias are about to expand their participation in Tehran's reprisals for US sanctions by mounting explosive drone attacks on Saudi Arabia or even missiles from across the Iraq border."
Are American and Iranian forces close to war?
No, prophecy forbids it.
Cutting Edge has been alone since Summer, 2003, in saying that the Gog - Magog Prophecy of Ezekiel 38-39 prohibited an attack on Iran, while my military intelligence training warned me of all the military and diplomatic reasons why such an attack would never take place.
In 2003, President Bush had all the aircraft carriers, all the airplanes and all the ground troops with which he gone to war with Iraq, still on duty in the region. If ever there was a moment when Bush should have gone to war against Iran, that would have been the time. When the President pulled American forces out of the region some months later, I knew in my heart that he would never really attack.
We also knew that, since modern Iran is Ancient Persia, she was protected from destruction by Ezekiel 38-39, which foretells that Persia will march with the Russian-led forces against Israel at the very End of the Age. Furthermore, we felt that Russian military technology could not be defeated and/or embarrassed by Western technology, for then no Arab nations would have the confidence to march behind Russia's leading forces.
Finally, we captured the news story that Russian dictator, Putin, had abruptly and boldly warned in April, 2003, that he would not tolerate an American "regime change" in Iran (HAS RUSSIA DRAWN A LINE IN THE SAND AGAINST THE U.S.?", NEWS1802)
No American President would risk all-out war with Russia by attacking Iran after Putin uttered his ultimatum.
And no American President has done so!
And, neither has any Israeli Prime Minister!
When the crisis in the Middle East seemingly reaches a "point of no return" between Iran and the United States, Iran will order her Palestinian proxy forces to attack Israel. The Obadiah Prophecy will then kick into gear.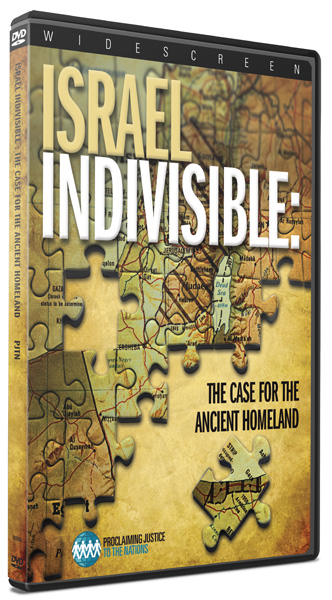 DVD
3. An American ambassador finally states the truth of the Israeli / Palestinian warfare since May, 1948.
Israel is the true victim! The Palestinians are the constant threat.
NEWS BRIEF: "Greenblatt: Israel is the REAL Victim in the Israeli-Palestinian Conflict", The Jewish Press, July 18, 2019
"In an interview with Judy Woodruff for 'PBS News Hour', U.S. Special Representative for International Negotiations Jason Greenblatt said Israel wasn't to blame for the Israeli-Palestinian conflict, and that the Jewish state is 'trying their best … under very, very trying circumstances'."
"Asked what responsibility Israelis bear for the conflict, Greenblatt responded, 'I think that Israel is actually more the victim than the party that's responsible'."
Ambassador Greemblatt then listed the reasons he believes that Israel is the victim here.
* "From the moment of its formation, they were attacked multiple times."
* "They continue to be attacked with terrorism."
No other President has dared be so bold and direct and honest, and so pro-Israel!
Israel truly is a land "indivisible", by God's direct order! Listen to God's own words warning of judgment for any nation who "parted His land"!
"For, behold, in those days, and in that time, when I shall bring again the captivity of Judah and Jerusalem, I will also gather all nations, and will bring them down into the valley of Jehoshaphat, and will plead with them there for my people and for my heritage Israel, whom they have scattered among the nations, and parted my land." (Joel 3:1-2, KJV)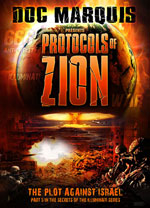 DVD
4. Oh, the emotional burden Democrats have to bear by listening to, and believing, the constant lying of Leftist mass media.
NEWS BRIEF: "American Dream Turns Partisan: 88% GOP 'achievable,' 38% Democrats 'unattainable'," Washington Examiner, July 18, 2019
"When President Trump at his North Carolina rally Wednesday night said that the GOP is 'the party of the American dream', he highlighted how the national ethos has turned partisan."
"And now there is proof of that division."
"While 70% believe the American dream, described by some as financial success, individual freedom, personal fulfillment and expectations of a solid future, is achievable, political partisanship has entered."
"The latest Gallup survey, for example, found that 88% of Republicans feel the dream is achievable versus just 60% of Democrats. And 38% of Democrats believe that the Dream is unattainable, versus just 11% of Republicans."
After 2 1/2 years of nonstop fake news and of skillfully slanting news, a strong minority of Americans now believe that the "American Dream" is now unattainable! It really does matter the source from whom you get your news.
Today's Leftist Media has carried out the Illuminati plan for the Media, originally enunciated over 200 years ago. Listen:
"We must compel the governments ... to take action in the direction favoured by our widely conceived plan ... by what we shall represent as public opinion, secretly prompted by us through the means of that so-called 'Great Power' -- the Press, which, with a few exceptions, is already entirely in our hands." ["Protocol of the Learned Elders of Zion", Protocol #7; written early 1800's]
"Only one trained from childhood for independent rule can have understanding of the words that can be made up of the political alphabet." [Protocol #1, Emphasis added) ] Notice that, in their minds, a completely different alphabet, language, exists other than the normal language spoken by the people.
"... the word should not agree with the deeds of the diplomat." [Protocol #7] Not only is lying permitted, it is required! How can we ever believe anything any leader involved in the coming New World Order, say?
And Finally:
"The principal object of our directorate consists in this: to debilitate the public mind by criticism; to lead it away from serious reflections calculated to arouse resistance; to distract the forces of the mind towards a sham fight of empty eloquence. In all ages the peoples of the world, equally with individuals, have accepted words for deeds, for they are content with a show and rarely pause to note, in the public arena, whether promises are followed by performance. Therefore, we shall establish show institutions ..." [Protocols #5; reiterated in Protocol #10, Emphasis added]
5. The Democrats are in danger of losing vital electoral support.
American Jews leaving the Democrat Party in ever-increasing numbers.
NEWS BRIEF: "Jexodus to Exodus: Movement to wean Jews from Democratic party expanding", World Israel News, July 18, 2019
"Jexodus, the movement created by Trump supporter and model Elizabeth Pipko, has been renamed the Exodus Movement and will feature chapters in 11 states ... Some states, such as New York, will have multiple chapters based on growing interest in the movement, which seeks to convince Jewish and non-Jewish pro-Israel voters to switch to the Republican Party prior to the 2020 election."
"The movement seeks to galvanize young Jewish Americans who are afraid to speak out about their political beliefs. Anti-Semitism has created a divide in the Democratic party. Its far-left criticism of Israel has at times crossed the line into anti-Semitism."
Historically, American Jews have voted Democrat in overwhelming numbers --over 90%.
Should those numbers dip just modestly, numerous political races could be flipped to Republican in 2020.
---





"The Cyrus Effect" DVD
'President Trump - A Type of King Cyrus!'
by Michael S. Smith, Only $19.99
The Cyrus Effect is a High Definition film describing many events that took place in 1917 and 1948, including the 1967 Six-Day War in Israel. There are also many parallels between King Cyrus and our President, Donald J. Trump, that will surprise you.
This documentary is a real piece of history which will both surprise you and please you.
Consider some key parallels between King Cyrus and President Trump: 1) Cyrus issued a decree which began the Jewish move back to Jerusalem and the re- establishment of Israel. President Trump issued a decree which moved the American Embassy to Jerusalem. 2) King Cyrus forced a peace between the Jews and their enemies as the Jews were making the move back to Jerusalem. President Trump is forcing a peace plan upon Israel's enemies which will result in the destruction of all of Israel's sworn enemies. 3) Gentile King Cyrus singlehandidly ensured that Israel could rebuild her destroyed Temple. President Trump can likewise ensure that the Third Temple is rebuilt.
You will absolutely love the message of this video!
Shipping June 7 -- https://www.cuttingedge.org/detail.cfm?ID=2906
---





by Michael S. Smith, Only $19.99
'Joseph in Egypt' is one of the most exciting stories in all of the Bible. It is packed with prophetic golden nuggets from beginning to end.
What would you say if we told you the rapture, tribulation and millennial kingdom were all in this story? One thing we can clearly say is that this Bible story is NOT from this dimension! Not only does this story show Israel's past, present, and future, but it also shows a clear pattern of God's relationship with all who love Him.
As Joseph went from the pit to the palace, we have the blessed hope and assurance that our journey on earth will soon be completed and we will go to our home in Heaven.
Michael Samuel Smith was stationed in Germany as a military pilot.
Shipping Friday, June 7 -- https://www.cuttingedge.org/detail.cfm?ID=2907
"How to Deter A Tyrannical Dictatorship"
Regularly $24.99, Now Only $22.99
Why are we seeing so many mass public shootings? Our 'Experts' seem to have no answers other than 'disarm the public'! Gun Control has historically made it much easier for a government to become more violent in the manner in which it treats its citizens; in fact, the first action a new dictatorship takes is to seize all guns from the people. Lenin and Hitler both seized individual weapons under the same false premise that they were making their citizens "more safe"; the reality was that they made their citizens more susceptible to a severe dictatorship.
New Age author, Bill Cooper, has some very pertinent things to say on this issue: In every instance that I have investigated since 1988, the shooters were all ex-mental patients or were current mental patients who were ALL ON THE DRUG PROZAC or some other mind-altering drug! This drug, when taken in certain doses, increases the serotonin level in the patient, causing extreme violence. Couple that with a post-hypnotic suggestion or control through an electronic brain implant, or microwave or E.L.F. intrusion, and you get mass murder, ending in every case with the suicide of the perpetrator." ["Beyond A Pale Horse".
Scholars tell us that tyrannical governments have murdered 262 million citizens after they had seized all private weapons. Since our government is still using the One Dollar Bill, we can only assume that it is still pursuing the type of government on the back of that bill:
NOVUS ORDO SECLORUM (New World Order), planned to be the most dictatorial government in all history.
How well is this deliberate government mind control program working? 'This plan is well under way, and so far is working perfectly. The middle class is begging the government to do away with the 2nd amendment'.
Our Founding Fathers did not write the right of americans to bear arms into the Constitution so we could hunt and shoot targets; coming out of the slaughter of citizens in Europe by dictatorial kings, our Fathers were most intent upon never allowing America to be so subjugated, and they realized that only a Constitutional right to keep and to bear arms could prevent private arms from being seized.
Spread the word! Our right to arms is being eroded and a dictatorship will be inevitable if private guns are eliminated. https://www.cuttingedge.org/detail.cfm?ID=2905
---

REVISED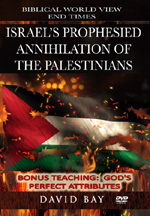 "Israel's Prophesied Annihilation of the Palestinians"
PLUS Bonus Section, 'God's Perfect Attributes
BONUS TEACHING: GOD'S PERFECT ATTRIBUTES
When the world wakes up one morning to discover that Israel has annihilated as many as 5 or 6 million Palestinians, they will be screaming for an explanation. The REAL reason people cannot comprehend this unparalleled disaster is that they do not understand God's Nature, in all of its Perfections. This bonus teaching will bring to light God's attributes, which explain why He carried out His prophesied annihilation of the Palestinians, after giving them 2,500 years of warning!
Obadiah 15-18 foretells the annihilation by fire of an entire nation, the House of Esau, which today are the Palestinians. Israel possesses the "Weapon of Fire" (Fuel Air Bomb) that could fulfill this prophecy precisely!
Understanding how Israel is planning to carry out this annihilation soon is critical to comprehending events in Israel today between the Palestinians and Israel.
Consider the somber prophecy of Obadiah 18: 'The house of Jacob shall be a fire and the house of Joseph a flame, but the house of Esau shall be stubble; they shall kindle them and burn them and consume them, and there shall be no more survivor of the house of Esau, for the Lord has spoken it.' [Verse 18]
This prophecy states that the nation of Israel [the combined houses of Jacob and Joseph] shall have some kind of a fire build up within them that will suddenly explode outward to consume the House of Esau in 100% annihilation. Since a weapon of fire does not travel outward from its source too far, we can assume that this House of Esau must be living in close proximity to Israel at the moment of this conflagration.
Thus, the major question is, 'who is the House of Esau today'? It is the Palestinians, led currently by Mahmoud Abbas.
You will be shocked to learn that God's Holy Spirit has been working since 1990 to convince the Israeli leadership of the need to annihilate the Palestinians. You will be further surprised to learn that the huge security fence Israel has erected around the Palestinian towns and cities will prove to be an indispensable tool in their strategy to carry out this complete destruction, as God has foretold 2,500 years ago.
We wish to reiterate that we take no satisfaction from this unbelievable prophecy of carnage, but a lot of people are going to be searching for valid answers in a hurry once this carnage does occur. They have to look no further for correct answers than this prophecy in Obadiah.
One hour, 17 minutes long - https://www.cuttingedge.org/detail.cfm?ID=2655
---