1. President Trump is said to be using the G-7 to draw Great Britain out of the European Union and to finally establish the USMCA!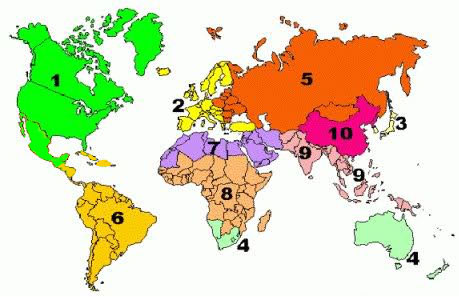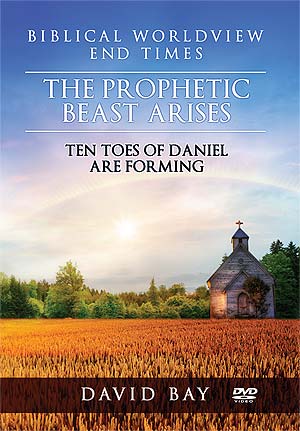 NEWS BRIEF: "G7 will kill the BREXIT and USMCA birds with one stone", Conservative Hardliner, August 24, 2019
"To set the back story, President Trump has set fire to the globalists' stronghold of China, and now he's coming for the brain center in the European Union ... The vibe will be different this time around. The Russia hoax is dead, with three of the participant countries complicit in the coup attempt (Australia, UK, and Italy). The United States economy is red hot, even during a global slowdown. Trump rally crowds are massive, intense, and his overflow crowds standing outside in the rain watching him on the big screen dwarfs any Democrat candidate's. There's little doubt as to how much the American people support him even with the daily anti-Trump fake-news media pushing lies day and night."
Contrary to the belief of most people, China is not more powerful than the United States, nor is she even as powerful. She is vulnerable to economic forces and seemingly, only President Trump realizes this fact. China is twisting mightily on Trump's well-set hook, as he systematically reels her in.
"The biggest factor of all is Trump has effectively slayed the biggest economic bully on the planet, China. It's still running around breathing fire, but blood is squirting out of its body with each heartbeat ... On Friday, President Trump set the tone for the G7 by telling American businesses to leave China ... "
" 'The vast amounts of money made and stolen by China from the United States, year after year, for decades, will and must STOP. Our great American companies are hereby ordered to immediately start looking for an alternative to China, including bringing them home'."
At this point, this author turns his attention to the USMCA deal.
"As the G20 was a start to get us to where we are now with China, the G7 is the same for BREXIT and to ensure the finalization of the USMCA deal."
There is no doubt that President Trump is aggressively using his global business acumen as his main battle weapon with which he is advancing his version of the North American Union, a.k.a., United States, Mexico, Canada, Accord (USMCA).
Did you know that, when NAFTA was planned, its creation was part of Bible prophecy relating to the 10 Kings of the Earth in Daniel 7:7-8 and in Revelation 17:12-17? This is an exciting fact, and serves as the proper starting point for this article.
NAFTA was sold to the American public as a brilliant economic plan. Very few people realized they have just witnessed Biblical prophecy occurring before their unsuspecting eyes!! This article zeroes in on NAFTA, the North American Free Trade Agreement, created in 1993, which economically joined Canada, the United States, and Mexico. Most Americans think of NAFTA simply and only as an Economic Entity, because that is the only context in which the media has ever portrayed it. However, the leaders of The New World Order have long been following a plan to recreate the many nations of the world into 10 Super Nations. And, not surprisingly, this Plan fulfills Biblical prophecy!
In 1957, Alice Bailey, then the leader of the House of Theosophy, wrote in her collection of writings, "The Externalisation of the Hierarchy", that the world must first be reorganized into Spheres of Influence before it could be organized into a Global government (Page 209). She made it very clear that this reorganization would not follow traditional national boundaries, but would be a completely different geographical grouping!
Bailey did not specify how many "Spheres of Influence" would be created, but her plan was fleshed out in 1974, by New World Order authors, Mihajlo Mesarovic and Eduard Pestel, in a book entitled, "Mankind At The Turning Point". They wrote that the world would be reorganized into 10 Super Nation States, listed below.
10 SPHERES OF INFLUENCE -- NATIONAL REORGANIZATION

1) North America
2) Western Europe
3) Japan
4) Australia, South Africa, and the rest of the market-economy of the developed world.
5) Eastern Europe, including Russia
6) Latin America
7) North Africa and the Middle East
8) Tropical Africa
9) South and Southeast Asia
10) China

This Plan also fulfills a most important Biblical prophecy. This prophecy was given to the prophet, Daniel, approximately 2,500 years ago. Prophecy given 2,500 years ago is now being pursued by the Global Elite, proving God's Omniscience and Omnipotence!
Trump's first action would disrupt fulfillment of Daniel 7:7-8, while the USMCA will help fulfill it!
2. President Trump is building the Border Wall while Leftist's protests are rapidly diminishing!
NEWS BRIEF: "The President has been effectively locking down the border and sending criminals back home", Conservative Hardliner, August 28, 2019
"The massive infiltration of illegals has drastically been reduced ... The border wall has been under construction ... The "Remain in Mexico" policy has been working spectacularly. While Ann Coulter was crying about concrete versus steel bollards, Trump was plugging the asylum loophole, where illegals could apply for asylum and wait in the US."
"Notably, the "Remain in Mexico" policy does not work by stopping individuals before they enter at the southwestern border, only returning them back once they cross ... The Trump administration is expanding "fast track" deportations, dumping them back across the border and bypassing the flooded immigration courts."
Crime in Mexico must be curtailed before she can become part of USMCA.
" 'We're in the middle of a very fast and furious few months in this administration's immigration agenda," said Sarah Pierce, a policy analyst at the nonpartisan Migration Policy Institute. "While most of the focus has so far been at the border, this change expands that focus to the interior."
"The notice gives immigration officers broad authority to place anyone who entered the United States without permission and has lived in the country continuously for up to two years in "expedited removal" proceedings. Essentially this means people who are undocumented, and cannot prove that they've lived in the country for longer than two years, could be deported swiftly without appearing before an immigration judge. "
Securing her border -- both South and North -- is a logical place to begin.
3. America continues down her path to ancient Sodom.
NEWS BRIEF: "Illinois Passes New Law Requiring LGBTQ Classes in Middle School", Breitbart News, 28 August 2019
"Illinois Gov. J.B. Pritzker has signed a new bill into law requiring the state's schools to teach 'LGBTQ history' to students by the eighth grade. The law will require schools to add the history of prominent lesbian, gay, bisexual, and transgender Americans..."
NEWS BRIEF: "Transgender Model Teddy Quinlivan the New Face of Chanel Beauty", Breitbart News, 27 August 2019
"Chanel Beauty has announced that transgender model Teddy Quinlivan has been picked as the company's new face ... Quinlivan has worked as a model since 2017 after coming out as transgender and has worked for brands such as Louis Vuitton, Gucci, Milk Makeup, Redken, Maison Margiela Fragrances, and Chanel. The new transgender spokesperson has also walked the Fashion Week runways and appeared on the cover of magazines such as Porter Magazine, and L'Officiel."
This list of the companies for which Quinlivan has worked just proves our point that the return of public acceptance of Homosexuality is pervasive in Western Civilization, fulfilling Jesus' prophecy. Listen:
"Likewise also as it was in the days of Lot; they did eat, they drank, they bought, they sold, they planted, they builded; But the same day that Lot went out of Sodom it rained fire and brimstone from heaven, and destroyed them all." (Luke 17:28-29, KJV)
Based upon this passage from our Lord, Bible commentators have long maintained that one of the major prophetic signs that the End of the Age is upon us, is when public acceptance of Homosexuality returns to the public world scene and is accepted as being on the same level as Heterosexuality!
The world is close to this scenario!
Genuine Christians are being tormented by what we see, just as "righteous Lot" was daily tormented by Sodom.