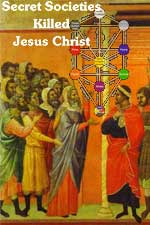 DVD
1. Messianic fervor continues to over-flood Israel!
Prime Minister Netanyahu carried out a trip from Hebron to Jerusalem, an action believed by Kabbalistic / Orthodox Jews to be a requirement for the prophesied Messiah to arise.
NEWS BRIEF: "Netanyahu Makes Pilgrimage to Hebron: A Precursor to Reestablishing Davidic Dynasty in Jerusalem", Israel Breaking News, September 4, 2019
"On Wednesday, Benjamin Netanyahu will become the first Israeli prime minister to deliver a public address in Hebron to commemorate the 90th anniversary of the 1929 Hebron massacre ... Wednesday's visit will be the third time that a sitting Israeli prime minister has arrived in the historic city, which served as the first capital of King David 3,000 years ago. He will be joined by President Reuven Rivlin and the Speaker of the Knesset, Yuli Edelstein."
What is the significance of an incumbent Prime Minister, plus Israel's President, plus the Speaker of the Knesset, participating in this ceremony in Hebron?
" 'It is important at this stage that these leaders come to Hebron to commemorate what happened. Before we move forward, we need to remember the past', Rabbi Hochbaum said. 'King David understood that before he established an eternal kingdom in Jerusalem, he needed to be connected to his roots: Abraham and Sara, Isaac and Rivkah, Jacob and Leah. He established his kingdom in Hebron for seven years before going up to Jerusalem. Without roots, there can be no future. The roots of Judaism and the Jewish people are in Hebron." (Rabbi Simcha Hochbaum)
In other words, before the "New King David" (Antichrist) can arise, Israel's current political and Kabbalistic leaders must ceremoniously honor Israel's roots, and that means Hebron, from which King David ruled Israel for seven years before going to Jerusalem to rule for 33 years.
"By coming to Hebron, Netanyahu is emphasizing our ownership ... "
More of the Kabbalist belief concerning Hebron follows:
" 'Hebron represents the core narrative of our connection to this land. If you deny the Jewish connection to Hebron, then you are essentially denying the Bible, which is denying Jewish history, which is denying Zionism'."
"Jerusalem is theological because that is where we met God', Fleisher said. 'But Hebron is genealogical since that is where we meet the founders, the actual people who began the story of the Bible'."
The Kabbalists of today are very excited moving forward with their 2,000-year plan to produce a Messiah who would rule the entire earth from Jerusalem. And, just as in the Hebron saga, this Kingly Messiah will initially rule from Jerusalem for seven years before moving his capital to Brussels for his eternal reign.
Therefore, it is highly significant that a ceremony would be planned and carried out which would call to memory the copy afforded by the ancient Hebron to Jerusalem connection. The Kabbalists of today are increasingly enthused by the spirit blowing over Israel today, the spirit heralding the coming of the Jewish Messiah.
The Cabala which these Jewish religious leaders were practicing believed that God of Abraham as an equal, but opposite, God to Satan. Therefore, once they killed the Suffering Servant Messiah, they could then stage the appearance of their own man, the Messiah King.
Just as the Cabalists believed in Jesus' day that the Jewish Messiah was brought to Earth by powerfully occult priests who were serving God of Abraham, so they believe today that the Messiah King will be brought to Earth by their own power. Jesus stated these two sources of Messianic power and their two vastly goals, when He stated, I am come in my Father's name, and ye receive me not: if another shall come in his own name, him ye will receive. (John 5:43)
After rejecting Jesus' Messianic Office, modern day Cabalists will accept their own Messiah King 'Antichrist' in his own name!
The ruling body known as the Sanhedrin was controlled by these Pharisees and Sadduccees. Now you will know why these Jewish leaders looked at Jesus' miracles and concluded that He was drawing His power from Beelzebub, one of Satan's chief demons. When the Pharisees told the people that Jesus did not possess inherent power, but was merely accessing the power of Beelzebub,they caused Jesus to proclaim a brand new type of sin, the 'Unpardonable Sin'!
This type of Satanism which the Pharisees practiced is the major power behind the drive to the 'New World Order', which is the 'Kingdom of Antichrist', and is the Corner Stone of every major type of Satanism in the past 2,500 years! Even Adolf Hitler loved and revered the Cabala, even as he was plotting to slaughter all Jews.
When we created this DVD title, we had no idea that the Kabbalists of today would so openly carry out their beliefs and plans to produce their own Kingly Messiah -- the Biblical Antichrist. You simply cannot find another Biblical resource which so clearly demonstrates the spiritual path down which the leaders of Israel directly into the arms of Antichrist!
BREAKING NEWS ON THIS SUBJECT!
Listen to the Biblical, determined, Messianic tone of Prime Minister Netanyahu's speech at this Hebronb-Jerusalem meeting.
NEWS BRIEF: "Netanyahu in Hebron Invokes Caleb's Call to Conquer The Land", Breaking Israel News, Sept 5, 2019
"In a historic speech given by Prime Minister Benjamin Netanyahu in Hebron, the Israeli premier referenced Caleb's battle call in Numbers 13 saying: "We all remember the victory call of Caleb son of Jephunneh who was loyal to Hebron – Let us by all means go up!"
The words "let us go up" refers to the time when the 12 Israeli spies were sent into God's Promised Land (Israel) to see what kind of land it was, who the inhabitants were, and whether Israel could seized the land.
Today's Kabbalists are in this mindset now: " Let us by all means go up!" and possess all the land which God promised to Abraham!
Then, the Prime Minister turned very somber and very aggressive.
"Netanyahu also appeared to have referenced Genesis 23 during the address when he said: "We will implement historic Jewish Property Rights in this City."
To implement the "historic Jewsih Property Rights" in Hebron means war against the Palestinians, as Hebron currently "has a population of 215,452 Palestinians, and between 500 and 850 Jewish settlers"! (Wikipedia)
Israel will have to either force this majority Palestinian population out to another part of Israel or annihilate them as the prophecy of Obadiah foretells. (Watch the DVD shown above, "Israel's Prophesied Annihilation of the Palestinians")
God's timing for this annihilating war draws ever closer!
The Palestinian Authority certainly knew what PM Netanyahu was saying, and they reacted with violent words and threats.
NEWS BRIEF: "PA Threatens New Intifada Over Netanyahu Pilgrimage to Hebron", Breaking Israel News, Sept 4, 2019
"The Palestinian Authority's (PA) 'endowments and religious affairs ministry' warns of the severity of a situation whereby the 'Ibrahimi Mosque' (the Arabic name of the Cave of the Patriarchs) in Hebron will be visited by Prime Minister Benjamin Netanyahu on Wednesday. "
The Palestinians know what the Israelis are planning!
"The statement by the PA 'ministry' also said that Netanyahu's visit is tatamont to 'a dangerous escalation and an insult to the feelings of Muslims and he is dragging the region into a religious war that will have far-reaching consequences' ..."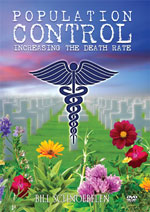 DVD
2. Bernie Sanders calls for the renewed slaughter of the unborn and the just-born so that Climate Change can be carried out!
NEWS BRIEF: "Bernie Sanders Backs Abortion for Population Control: Kill More Babies to Combat Climate Change", Life News, September 5, 2019
"2020 Democratic presidential candidate Bernie Sanders said he supports abortion, in part, as a way to curb human population in light of climate change ... Sanders specifically voiced support for U.S.-taxpayer funded abortions, bringing up the Mexico City agreement ... All of the major Democratic candidates have expressed support for abortion rights, but none have tied abortion to climate change or discussed it as a means of population control."
Senator Sanders had better be careful, for he is encouraging millions of Americans to go down a very slippery slope. You see, if doctors can so cruelly kill the most innocent of humans, they can just as cruelly kill other humans! We have spoken at length, also, about the slippery slope we are on with Adult Euthanasia, and how the Nazis systematically took Germany down the same slope that America and the Western World are traveling now. When you then understand that the goals of the New World Order Plan are to kill two-thirds of all human beings on Earth, then you get an idea of the Hitler type mentality inhabiting America today!
This issue on partial-birth abortions is of such great magnitude that the very fact that our nation is allowing it to continue is a strong sign that our people are now of the proper mindset to accept the Antichrist. But, the scene of our President supporting this partial-birth abortion and stating his support with such flowery language of good, is an even greater sign that we are very, very close to the appearance of Antichrist! For this is exactly the type of thing Antichrist will do; he will make the most outrageous claims, do the most outrageous things, and cover it with the most flowery lies imaginable. And, the people will back him completely! When leaders of both political parties do these types of things, and get reelected, you know we are very, very close to the type of leader the Antichrist will be!
"If we understand that the entire official story as to why partial-birth abortions are "necessary" is built upon the quicksand of the BIG LIE, then why are our leaders so intent upon ensuring these type of abortions? The answer: they want dead babies!!!!"
"'The only possible 'advantage' of partial-birth abortion, if you can call it that', Dr. Curtis Cook, a specialist in high-risk obstetrics, explains mordantly, 'is that it guarantees a dead baby at the time of delivery.' "
The point is, in other words, to deliberately kill as many babies as possible, to kill as many babies as you can persuade expectant mothers to allow you to kill them! And, to get filthy rich by charging the Federal Government lots and lots of money to do the killing!
This type of population control is the "increase the death rate" concept, exactly as we prove in the DVD shown above, "Population Control: Increase The Death Rate"!
No politician has ever before linked Climate Change to the murderous carnage of innocent children -- until Bernie Sanders.
But, former Satanist, Doc Marquis, boldly stated that the vast amounts of blood flowing from abortion was necessary to produce Antichrist.
DVD
3. Wal-Mart joins Dick's Sporting Goods in banning law-abiding citizens who want to carry their pistol openly!
NEWS BRIEF: "Walmart Bans Open Carry: Asks White House to Pursue Gun Control", Breitbart News, 3 September 2019
"Walmart is banning customers from openly carrying guns and is asking the White House to pursue new gun controls ... Walmart will continue to allow permitted concealed carry inside its stores but will post signs announcing an end to open carry, even in states where open carry is legal."
I find this reasoning strangely weird. It seems to me that a shooter would be more dissuaded to carry out a mass shooting in a Wal-Mart store if he saw dozens and dozens of customers who are packing heat on their hip than if he could not readily see how many customers might quickly open up once he started shooting.
The Wal-Mart CEO is also urging the White House to support more gun seizure legislation.
"McMillon said that after talking to people "inside and outside of [Walmart]" the company has also decided to send "letters to the White House" to ask for "common sense measures" on firearms."
What are his common sense measures?
* " discontinuing the sale of ammunition for AR-15 and AK-47 style rifle"
* "will cease all handgun sales in the state of Alaska"
* "instituting an 'assault weapons' ban"
Wal-Mart is very close to declaring their stores a "Gun Free Zone"!
You must know that, when you are shopping at Wal-Mart, you might come under fire from a deranged killer and you will not have the tools by which you can defend yourself!!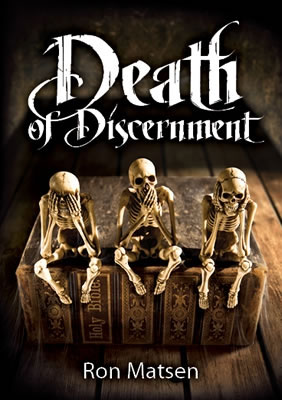 DVD
4. Mass Media is carefully hiding the enormity of drunk driving accidents and deaths from illegal immigrants.
NEWS BRIEF: "Mass Media Almost Notices Catastrophic Drunk-Driving Rates Of Illegal Aliens: Almost", Right On News, Sept 2, 2019
"It,s become nearly impossible to read any mainstream media news article in America without first putting on your Official Immigration Decoder Ring. In the latest example, the Huffington Post has published an infuriatingly upside-down article titled, 'Latinos at Greater Risk of Dying from Driving While Intoxicated'."
This article "proceeds to portray Latinos of the victims of a scourge of drunk driving."
"The truth of the matter is that large numbers of Hispanics die in drunk driving crashes because an awful lot of them don't see anything wrong with driving drunk ... America spent decades and millions of dollars on a public shaming campaign to reduce our own drunk driving rates. You still occasionally hear PSAs on the radio declaring that you'll lose your driver's license and possibly your job, as well as facing possible prison time and thousands of dollars in fines. By the early 1980s, the rates of fatal drunk driving crashes in America had started to plummet. "
In Central America, citizens do not believe as we do; they do not legally and morally detest drunk driving as much as do we!
But, then, Leftist politicians stepped in to really make a mess of things.
"... politicians starting in the 1990s suddenly decided to allow more than one-third of Mexico's population to move here. They've allowed 30 million Mexicans to legally immigrate to the US, and an additional unknown 15 to 20 million have snuck in ... "
But, not only are Latino drivers killing people by driving drunk, they are also hitting pedestrians.
"While the Huffington Post goes out of its way to give detailed statistics on the numbers of Latinos being killed by their own reckless drunk-driving actions, there's no mention of the number of Americans being killed by drunk-driving illegals who shouldn't have been here in the first place."
Bingo, there you have this disastrous problem in a nutshell. These reckless Latinos should never been here in the first place! In the Bible, in ancient times, cities built walls to keep undesirables out and we see walls in Heaven.
But, Hell has no walls!
Another reason to restrict immigration, weeding out the dangerous AND the drunk who will drive.
5. Since the Department of Justice declined to prosecute James Comey for his role in protecting Hillary Clinton from the FBI, we must ask the question:
Do we need to pass a law which specifically states that no high-level Democrat or Deep State person can be prosecuted for anything, at any time?
NEWS BRIEF: Maybe We Need New Laws For Democrats: "Laws should be rewritten to reflect the reality that Liberal Democrats are untouchable and above the law", Canada Free Press, -September 3, 2019
"Another long and protracted major investigation into criminal activity involving high ranking Democrats and law enforcement officials in Washington is about to conclude which means Conservatives should be prepared for yet another disappointing "innocent of all wrongdoing" conclusion.
"Perhaps the time has come for Congress to face the facts and, for the sake of cutting costs and saving time, the laws should be rewritten to reflect the reality that Liberal Democrats are untouchable and above the law.
In other words, has the time arrived to officially admit that such people are above the law?
Is it time to admit that the genuine Deep State controls EVERYONE, including President Trump and his Cabinet and his Department of Justice?
If we just admitted this reality, we would not feel so bad about being disappointed time after time.
Once we acknowledge this reality, most Americans would treasure their guns more preciously!