Most Important Soul-Winning DVD!
"Hell Is For REAL: Cancel Your Reservation"
Regularly $24.99, Only $19.99 - Pre-Ship Sale
By Renowned Bible/Prophecy Teacher Gary Frazier
When I walked out of the theater after watching 'Heaven Is For Real', I felt uncomfortable, for the almost subliminal message was that, eventually, all people go to Heaven. Since the movie did not show the Biblical road to Heaven, it leaves a message that all people will go there.
To counter this eternally dangerous misunderstanding, we are creating a new DVD, entitled, 'Hell Is For Real: Cancel Your Reservations', and we have asked renowned Bible and Prophecy Teacher, Dr. Gary Frazier to be our Keynote Speaker.
Since the danger to people's souls is so great and is ETERNAL, Dr. Frazier speaks boldly and compassionately as he reveals the full Biblical teaching about what Hell is and why it is so terrible. Most of Frazier's warnings come directly from the lips of Jesus, since He taught more about Hell than about any other subject, and more than any other inspired Bible teacher.
Dr. Frazier also weaves into this subject the most common misconceptions people have about Hell.
Speakers other than Gary Frazier are David Reagan, Ed Hindson and Kerby Anderson
Dr. Frazier ends with the Plan of Salvation, so this video becomes a valuable Soul-Winning Tool.
Planned run time is 2 hours - Planned Ship Date, Mid-September - http://www.cuttingedge.org/detail.cfm?ID=2632
---
HOT NEWS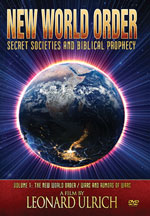 I. The planned and deliberate elimination of our southern border with Mexico continues, as the goal to establishing the North American Union may not be far off.
Some people are even referring the current situation as "Asymmetrical Warfare"!
NEWS BRIEF: "Disturbing: Former border patrol agent calls immigrant surge Asymmetrical Warfare", by Allen B. West, July 20, 2014
"Retired border patrol officer, Zack Taylor, says the immigrant surge has all the hallmarks of asymmetrical warfare, which seeks to destroy the infrastructure of a nation from within. We must have an informed electorate which understands the dangers of this manufactured illegal immigration crisis."
Please take the time to listen to this most informative 14-minute video.
The key part of Zack's statement is that the current situation "seeks to destroy the infrastructure of a nation from within".
As shocking as this statement may appear to be, every single nation on earth right now is being called upon to surrender their national authority to the planned regional government, as shown below.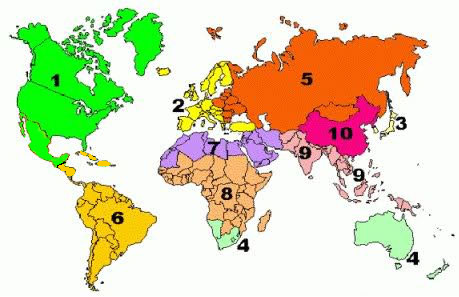 Read full details of this plan -- NE WS2363 -- Prophecy is being fulfilled!
As you can see, America and Mexico are planned to join with Canada to create Supernation #1, also known as the North American Union. The Global Elite has declared "Asymmetrical Warfare" against the American people for the express purpose of dissolving the current border between the United States and Mexico.
The new southern border is Mexico/Guatemala! Doubt it not!
Republican Governor of Texas, Rick Perry, announces he is deploying National Guard troops to the border of Mexico and the United States.
NEWS BRIEF: "Texas Governor Rick Perry to deploy troops to US border", BBC News, 21 July 2014
"The governor of Texas has ordered 1,000 National Guard troops to the US border with Mexico to protect against what he described as criminals, human traffickers and drug cartels. Rick Perry, a Republican, said he had to act because the federal government had failed to secure the border. Mr Perry said the troops would work alongside law enforcement."
While I support this move, I do not believe that it will bring about a restoration of our national sovereignty, nor will it stop the movement to establish the North American Union. One thousand soldiers is not much when you consider the length of the Texas border with Mexico.
Further, this union of nations into Supernation #1 is the oldest part of the Illuminati Plan. Sir Francis Bacon wrote about united North America in 1594! ("New Atlantis" DVD and NEWS2236)
No opposing force on earth will prevent the Illuminati from reorganizing all nations of the world into the prophetic Ten nations foretold in Daniel 7:7-8 (Read full details in NEWS2363)
Since the North American Union is a fulfillment of prophecy, it will be established. I don't like it, as I am an American Patriot but I do realize that every single one of God's prophecies will be fulfilled.
II. Just as Israel was making progress in her valiant attempt to rid herself of the dangerous pest called Hamas in the Gaza Strip, America steps in to attempt to call the operation to a halt prematurely.
All in the name of "Peace and Safety", of course.
NEWS BRIEF: "Kerry Arrives in Israel in Effort to Broker a Gaza Cease-Fire", The New York Times, July 23, 2014
"JERUSALEM — Secretary of State John Kerry began a round of intensive meetings here on Wednesday as he sought to forge a cease-fire to stop the bitter fighting in the Gaza Strip."
Time after time in these past 66 years of Israel's existence, Western powers have stepped in just as Israel was getting close to gaining a decisive military victory over her ancient enemies, the Arab to demand and cease fire. A cease fire. does not give Israel any advantage over her opponents, but it does grant a reprieve to them.
Secretary of State John Kerry (Skull & Bones) is acting on behalf of Israel's enemies when he flies into Jerusalem on a "Peace Mission". He is seeking to remove the Israeli boot now planted firmly on Hamas' head, the best way to rid oneself of a pesky lethal snake.
Kerry is joined in his Trojan Horse effort by the United Nations Secretary General.
"Mr. Kerry began his consultations by meeting in Jerusalem with Ban Ki-moon, the United Nations secretary general. He was scheduled to meet later in the West Bank with Mahmoud Abbas, the president of the Palestinian Authority, before heading to confer with Benjamin Netanyahu, the Israeli prime minister."
For once, I hope the Israeli Prime Minister refuses to agree to a cease fire. until the very dangerous Hamas is eliminated once and for all. The only cease fire. worth having in this situation will occur when Hamas can no longer fire because Hamas no longer exists.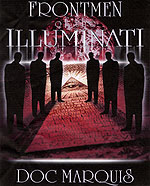 DVD
III. When the Council On Foreign Relations (CFR) declares that the Kurds are going to get their own nation, both Kurds and Shi'ites must bow down in obedience.
NEWS BRIEF: "US Think Tank: Kurdish Statehood Coming 'sooner rather than later' ", Rudaw News, July 22,2014
"NEW YORK—Recent shifts in the political landscape of the Middle East mean that Iraq's Kurds will gain independence 'sooner rather than later', according to Steven Cook, an analyst for the US think tank the Council on Foreign Relations."
As Doc Marquis so eloquently explains, the Council On Foreign Relations is the world's most powerful "Frontman of the Illuminati". The CFR literally makes policy that, sometimes, is not brought into power for decades. When the CFR speaks, everyone pauses to listen.
And to obey.
" 'There is a certain inevitability here. I don't know the date for Kurdish independence in Iraq but it's coming sooner rather than later', Cook said during a seminar on Israeli-Palestinian violence and the takeover of swathes of Iraq and Syria by the hardline Islamic State.
" 'They are not committed to a unified Iraq, which they call a fiction. They are going through the political process in Baghdad to prove to everybody that they are not to be blamed for the breakup of Iraq. When this political process comes to an end – without anybody's satisfaction – the Kurds will ultimately make moves to go their own way'."
Note the planned sequence of events here: