Critical News Analysis -- End of the Age
1. German Chancellor Angela Merkel hit the proverbial nail on the head as to why anti-Trump passion is running so high amongst committed Globalists.
Merkel boldly complained that Trump Has Seriously Threatened the New (Current) World Order"!
NEWS BRIEF: "German leader Merkel says the current world order is under threat",
"German chancellor Angela Merkel has admitted that the New World Order is 'under threat' due to the rise of President Trump and the trend of Trump-supporting populist leaders winning elections around the world in the past year."
Yes, you see, Globalists are not just having nightmares over the success of Nationalist politicians like President Donald Trump; similar politicians have won major election in Great Britain, Europe, and Australia!
Trump discovered that Conservative voters who want to retain their National Sovereignty, and who wish their elected officials to make decisions based on their unique needs, exist in huge numbers all across the land. They have just been ignored and lied to by their leaders who were secretly Globalists and were making major decisions based upon what furthered the goal of Globalism, and not their local interests.
Therefore, Globalist (New World Order) leaders like President Obama and former Secretary of State Hillary Clinton, felt that the time had come to stop pretending to care about individual voters in individual locations.
Listen as we traipse down memory lane:
NEWS BRIEF: "Hillary Clinton Eats Crow Over Coal Comments", Investor's Business Daily News, 5/4/2016
"After vowing to kill coal jobs, Hillary Clinton is now trying to recast herself as Sissy Spacek in "Coal Miner's Daughter." But coal workers ain't buying it, and she's hearing their wrath while campaigning in West Virginia. At a CNN town-hall-style forum in March, Clinton asserted: 'We're going to put a lot of coal miners and coal companies out of business'."
"... this is social engineering at its worst. Hillary might as well be saying: 'I'm going to throw you out of work because I don't like your industry, and I'm going to make you work for a politically correct industry that's not economically feasible. But who cares, for this is the direction state central planners like me, in our infinite wisdom, decree the nation must go'."
This last paragraph is perfect, accurately capturing the true arrogance of the Globalist who has decided that individual people and individual nations are no longer relevant and need to be cast to the dustbin of history.
How about the arrogance of former President Barack Obama?
NEWS BRIEF: "Flashback: Obama Says 'Jobs Are Just Not Coming Back'…Then Trump Adds 298,000 Jobs in First Month", Gateway Pundit, March 8, 2019
"Barack Obama ... was asked in June 2016 about the Carrier Corp jobs in Indiana. Obama responded, 'When somebody says like the person you just mentioned who I'm not going to advertise for, that he's going to bring all these jobs back. Well how exactly are you going to do that? What are you going to do? There's uh-uh no answer to it. He just says. 'I'm going to negotiate a better deal'. Well how? How exactly are you going to negotiate that? What magic wand do you have? And usually the answer is, he doesn't have an answer."
"Those jobs just are not coming back"!
How is President Trump doing in bringing factory jobs back to America?
NEWS BRIEF: "Trump's Economy Is Creating Factory Jobs 10 Times Faster Than Obama's", Investor's Business Daily, 10/11/2018
"Of note, in the 21 months since his inauguration, President Trump's deregulatory policies and historic tax cuts have led to a manufacturing resurgence, with 396,000 jobs added. In fact, the pace of manufacturing job growth over the past 21 months of President Trump's leadership is more than 10 times that of President Obama's last 21 months in office."
The point is that, as the elections of 2016 began to beckon, Barack Obama and Hillary Clinton believed that the rapid advance toward the Globalist system, the New World Order, was so far along, so close to the finish line, that they did not have to keep the deceptive mask on any longer.
They no longer needed to pretend to care for the average worker during elections. They could boldly say what had been in their minds for a very long time. Every leader in the Obama Administration so completely believed that Hillary was going to win that they were quite willing to audaciously commit crimes so that their woman would beat Donald Trump.
Now that the Mueller special prosecutor charade is over, President Trump needs to send these unrepentant Globalists to prison for a very long time.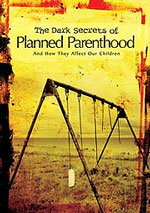 DVD
2. Liberals and Progressives are close to achieving a political 'litmus test' for anyone wanting to run for office as a Democrat!
They have to publicly purge themselves of any Pro-Life sentiment!
NEWS BRIEF: "Progressives Want Democratic Party To Purge Remaining Pro-Lifers", Daily Wire News, May 19, 2019
"Leaders of the Congressional Progressive Caucus are demanding that the Democratic Congressional Campaign Committee abandon its support of the five remaining pro-life Democrats in Congress and allow abortion advocates to compete for their seats ... the CPC's co-chair, Rep. Pramila Jayapal (D-WA), has now said, in no uncertain terms, that Democrats who do not support the practice of ending unborn life in the womb are no longer welcome in the party, and that they should be primaried out of office by more reliable Democrats."
This arrogance takes my breath away! The Democrat Party is demanding that pro-Life voters and politicians "take a hike" and leave the party. This demand means that current leadership of the Democrat Party do not mind giving up millions of votes based upon killing innocent, helpless babies within the womb!
I have not seen reliable statistics as to how many voters will switch parties because they have been booted out of the Democrat Party, but I believe it is likely to be many millions of voters. However, as it turns out, the Democrats are throwing out other voters as well.
"You can't say you're a Democrat if you're against immigrants, if you're against abortion, if you're against gay marriage and LGBTQ rights." (CPC's co-chair, Rep. Pramila Jayapal, D-WA)
Demanding that Democrat Party purge all Pro-Life voters should be the death knell of the Party -- Unless the Rapture takes out enough Pro-Life voters to hand the election to the Donkey Party.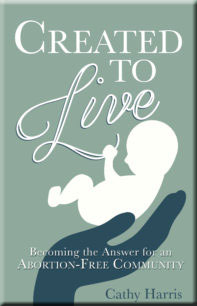 3. Dr. Alveta King plainly laid the Abortion matter squarely on the line: New anti-Abortion laws are merely designed to give innocent babies within the womb the "Civil Rights" they are lacking today.
NEWS BRIEF: "Alveda King: New Abortion Laws Are 'not to Punish Women, but to Give the Baby Civil Rights'," Breitbart News, 19 May 2019
"Dr. Alveda King, director of Priests for Life's Civil Rights for the Unborn project and the niece of Rev. Martin Luther King, Jr., told Breitbart News that the recently passed pro-life laws in states like Georgia and Alabama seek to grant 'civil rights' to babies in the womb and protect women, not punish them."
Now, this viewpoint is refreshing! The purpose of radical laws protecting innocent babies from losing their life within the Mother's womb is designed to guarantee "Civil Rights" to the unborn, not designed to try to dictate to the Mother "what she can do with her body"!
The most basic Civil Right in the Constitution is to not be denied "Life, Liberty ...."
However, there is One Who does have the authority to dictate to the Mother "what she can do with her body" -- and that Person is Almighty God! Since He never changes, His commandment to not commit murder was issued sternly almost 3.500 years ago is still as active as it was when He gave the Ten Commandments to Moses on Mount Sinai!
People do not have the authority to ignore any of God's commandments. On the Day of Judgment, God will punish all who have the blood of the innocent abortion victim on their hands. Listen as Jesus gives us a close look at that day when He judges every sinner at the Great White Throne:
"And I saw a great white throne, and him that sat on it, from whose face the earth and the heaven fled away; and there was found no place for them. And I saw the dead, small and great, stand before God; and the books were opened: and another book was opened, which is the book of life: and the dead were judged out of those things which were written in the books, according to their works ... And whosoever was not found written in the book of life was cast into the lake of fire." (Revelation 20:11-13, 15, KJV)
Do not be deceived at this point, dear one, people who advocate abortion or who actually perform the procedure will one day face a God so angry that "the earth and the heaven fled away"; He will look at your book of deeds and if the blood of Abortion is still on your hands, you will be thrown into an eternal Hell!
(Of course, there are many more sins that, if you have not repented of them and if you have not asked Jesus to forgive you based on His shed sacrificial blood on Calvary, you will also suffer Hell. Take a few moments to read the Salvation Plan)
NOTE: At the end of this DVD shown above, "Hell Is For Real", we give the Plan of Salvation, so this DVD becomes a soul-winning tool.
4. Can President Trump win elections by appealing to voters of racial minorities?
NEWS BRIEF: "President Trump Can Win on Race", American Greatness, May 20, 2019
"The good news for President Trump is that most Americans agree with Republicans about race: that we are all created equal and deserve equal treatment and opportunity. The problem is that far too many Americans believe the lie that Republicans, instead of adhering to these basic truths, are racist. President Trump has the courage to express our views on race. We can win on this issue."
"By their definition, Democrats claim half the country is racist. Understand this: the Democratic Party's idea of racism is defined by group identity, not by an individual's behavior or beliefs. You're not biased? Doesn't matter. Utterly reject discrimination? Doesn't matter. White? You're racist."
In other words, Progressive Democrats have twisted the meaning of words so completely that words have lost most of their meaning. God forbids this type of lying.
"Woe unto them that call evil good, and good evil; that put darkness for light, and light for darkness; that put bitter for sweet, and sweet for bitter!" (Isaiah 5:20, KJV)
The Mass Media and our Leftist politicians engage in this kind of lying every single day! And, the effects have been devastating.
"Republican justice is blindfolded. The Democrat scales of justice are weighted by group identity. Social justice is a Marxist, not an American, idea. Its outcome is a race-based society. Because Republicans are so scared to talk about race, Democrats dominate public discourse. They constantly scream and rant that Republicans are racist. Since the success of President Trump, the volume has gone up, the lies have multiplied, and the label upped to white supremacist."
"If liberal and older Democrats really understood the way Democrats have changed the meaning of "racism" they would no longer believe Democrat assertions that all Republicans are racist. They would realize that they side more with Republicans on equality, fairness, and race."
President Trump has consistently practiced fairness toward minority workers in his construction projects, a fact hailed by Jesse Jackson during his 1998 Rainbow PUSH Coalition!
Polls are consistently showing that Trump is gaining respect and political support from both Hispanic and black voters because he has taken specific steps to locate new jobs in areas blighted by factories shutting down and going overseas under previous Republican AND Democrat Globalist leaders!
Polls indicate that, yes, he can win on race.
5. Polls today indicate that either Joe Biden or Bernie Sanders will be the Democrat Party candidate for President.
NEWS BRIEF: "Should a White Man Be the Face of the Democratic Party in 2020?", New York Times, April 20, 2019
"Is a white man the best face for an increasingly diverse Democratic Party in 2020? And what's the bigger gamble: to nominate a white man and risk disappointing some of the party's base, or nominate a minority candidate or a woman who might struggle to carry predominantly white swing states ..."
Since both are "old, white men", they will be whipped to political death by the very demons of "Identity Politics" which all Democrats have unleashed the past 50 years.
6. President Trump believes that the 1807 "Insurrection Act" will grant him the power to deport illegal immigrants!
NEWS BRIEF: "DETERMINED: Trump Finds Obscure Federal Law That'll Allow Him to Physically Remove Illegals from U.S.", Sons of 1776 News, May 18, 2019
"President Trump is looking to enact powers under the Insurrection Act to remove illegal immigrants from the country ... According to the report, the Insurrection Act of 1807 gives Trump the authority to use the National Guard and the military to challenge 'unlawful obstructions, combinations, or assemblages, or rebellion against the authority of the United States', on U.S. territory."
The Democrats fired back, "See you in court"!
"An official expressed concerns that Trump's use of the act's powers would face legal challenges, pointing to the lawsuits against the president's travel ban from majority-Muslim countries. However, as the official noted, the travel ban ultimately prevailed in the Supreme Court."
The President is considering another move to reorder illegal immigration.
"In addition to the Insurrection Act, the president is also considering declaring the country full and insisting that the U.S. can no longer handle the massive influx of illegal immigrants. 2019 is currently on pace to reach the highest levels of illegal immigration in a decade."
""Our hospitals are full, our detention centers are full," the official continued ... '
"Our hospitals are full, our detention centers are full ... I'm sorry, can't happen," he said. "So turn around, that's the way it is."
Under the President's new immigration proposal, our laws will limit the numbers of low-skilled workers and encourage the growth of skilled immigrants whose expertise and proven work ethic we most certainly do need!