---
Headline News Analysis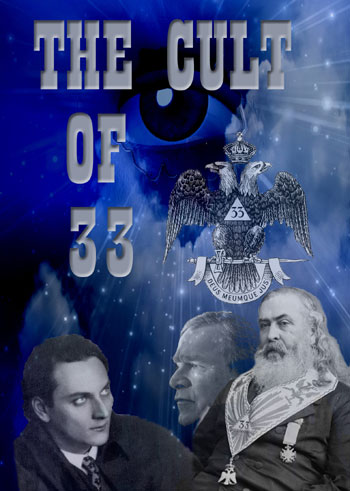 DVD
1. President Trump announced that his selection for Supreme Court Judge is Brett Kavanaugh!
NEWS BRIEF: "Trump nominates Brett Kavanaugh to Supreme Court", Washington Examiner, 7/9/2018
"President Trump has nominated federal appeals court judge Brett Kavanaugh to the U.S. Supreme Court, he announced in a prime-time event Monday. Kavanaugh, 53, is tapped to fill retiring Justice Anthony Kennedy's seat and if he is confirmed by the Senate, the Supreme Court's ideological tilt is expected to shift solidly to the Right."
"Trump's selection of Kavanaugh earned praise from Republican and conservative advocacy groups, who touted his credentials and reputation among the legal community."
Pro-Life leaders are delirious with joy.
NEWS BRIEF: "President Trump Nominates Pro-Life-Friendly Judge Brett Kavanaugh to the Supreme Court", LifeNews.com, 7/9/2018
"President Donald Trump tonight has nominated pro-life friendly federal appeals court Judge Brett Kavanaugh to the Supreme Court. Kavanaugh has taken the pro-life side in important cases and has very strong pro-life Bona fides — prompting one leading pro-life attorney to say he would be an excellent addition to the Supreme Court."
Liberal Democrats are warning that Kavanaugh will single- hand idly destroy the Constitution.
NEWS BRIEF: "MSNBC GUEST 'Fake Alert': TRUMP'S SCOTUS PICK WILL JAIL WOMEN FOR MISCARRIAGES OR STILL BIRTHS", The Daily Caller, 74/2018
"Dorothy Roberts, a University of Pennsylvania law professor, claimed on MSNBC that President Trump's SCOTUS pick will 'criminalize' women."
And, of course, the only act which "all women" can commit which would be criminal is abortion.
"During a Wednesday MSNBC panel about who Trump will choose to replace Justice Anthony Kennedy, Roberts warned that any conservative judge will severely limit access to abortion and even jail women who have miscarriages or still births."
Liberals are truly terrified about the possibility that a new Supreme Court, if the new Justice is Conservative, will vote to overturn Roe vs Wade. Ending Abortion after 60 million deaths of American babies within their mother's "protective" womb is a Christian's dream. I have long believed that God views this 60,000,000 murdered babies in America in a very special way
Listen and weep:
"For her sins have reached unto heaven, and God hath remembered her iniquities." (Rev 18:7, KJV)
The Amplified Bible Commentary adds this understanding.
"For her iniquities (her crimes and transgressions) are piled up as high as heaven, and God has remembered her wickedness and [her] crimes [and calls them up for settlement]." (Rev 18:7, Amplified)
When God views these 60 million murdered innocents, He sees them somehow as "piling up as high as Heaven", somewhat like flat pieces of cordwood would stack.
One of the fundamental teachings of Scripture is that, when national authorities refuse to carry out God's decree for a crime, then in His timing, God carries out that very same sentence on the ENTIRE NATION!
What is God's sentencing decree for murder?
"Thou shalt not kill." (Exodus 20:13, KJV)
"Whoso sheddeth man's blood, by man shall his blood be shed: for in the image of God made he man." (Genesis 9:6, KJV)
" And he that killeth any man shall surely be put to death." (Leviticus 24:17, KJV)
And on and on and on, God reiterates that whoever commits murder against another human being shall be put to death!
Therefore, God will act against America for her wanton murder of 60 million babies!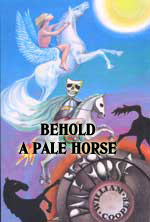 Once again, we are brought face-to-face with the stark reality that there is no practical difference between Republican / Democrat or Conservative / Liberal. Leaders of each party are equally committed to the New World Order. Do you remember what the New World Order program is concerning abortion?
"Take control of the world ... to reduce ... the world to a safe level by a process of benevolent slavery and genocide ... The only alternative left to the world's ruling elite was to increase the death rate ... Dr. Aurelio Peccei of the Club of Rome ... advocated that a plague be introduced that would have the same effect as the Black Death of history." (Bill Cooper, "Behold A Pale Horse", p. 49, 167; Emphasis Added)
This goal is the true -- but hidden -- agenda of Planned Parenthood. They wish to be the leader of this group which to "Take control of the world ... to reduce ... the world to a safe level by a process of benevolent ... genocide ..."!
Returning to Brett Kavanaugh for a moment, we have other concerns about him.
Our concerns are: he is linked solidly to one of the most powerful men on earth -- Former President George W. Bush, a Skull & Bones' member!
NEWS BRIEF: "Brett Kavanaugh & George W. Bush: What are the Ties?", Heavy News, July 7, 2018
"Brett Kavanaugh is a judge serving on the U.S. Court of Appeals for the D.C. Circuit Court. He is a graduate of Yale Law School who also spent time in private practice ... A bio for Brett Kavanaugh also sketches out his Bush ties, saying, 'From July 2003 until his appointment to the court in 2006, he was Assistant to the President and Staff Secretary to President Bush'."
"Kavanaugh, the former staff secretary to George W. Bush, also played a role in drafting the Ken Starr report into the impeachment of former President Bill Clinton ... Kavanaugh was a protégé of Kenneth Starr," reports Vox. 'He was a principal author of the Starr Report'."
"Bush nominated Brett Kavanaugh to the Court of Appeals, and he spoke at the swearing-in ceremony in 2006 ... saying, "the second-highest in our land gains a brilliant and talented new member."
Finally, Brett Kavanaugh attended Georgetown Preparatory School, a Jesuit Catholic college. Listen:
"Georgetown Preparatory School is a Jesuit university-preparatory school in North Bethesda, Maryland for boys grades 9 through 12. " (Wikipedia)
Once Kavanaugh is approved, the 9-member United States Supreme Court will have 7 Roman Catholic members!
2. In other words, Trump has nominated a charter member of the R.I.N.O. Swamp creatures, and is quietly in favor of the global institutions comprising the New World Order!
This reality means that, after the Liberal stage show against him, Brett Kavanaugh will be confirmed and the slow slide into the Swamp New World Order will continue.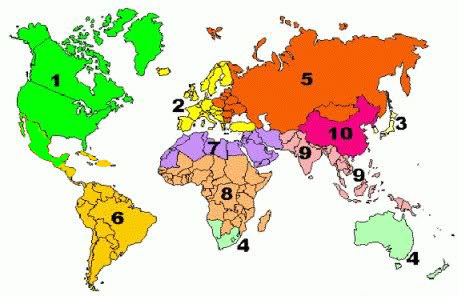 3. Mexico's new President is officially a Socialist and quite possibly a Communist, which makes him an official enemy of President Trump.
NEWS BRIEF: "Mexico backs left-wing 'messiah' Andres Manuel Lopez Obrador in historic presidential election", Fox News, July 2, 2018
"MEXICO CITY – In an election many Mexicans hope will be a turning point for a country beset by decades of corruption, violence and enduring poverty, voters turned to a left-wing populist some supporters refer to as a 'messiah'. A savior from the two major parties that have failed to deliver on promises of reform.."
"For months, polls predicted Andres Manuel Lopez Obrador, a 64-year-old two-time presidential runner up, would win the election by a landslide..."
NEWS BRIEF: "Is Mexico's leftist president-elect a closet Conservative?", Bull Market Rodeo News, July 7, 2018
"A small Conservative Evangelical party helped Mexico's left-wing president-elect Andrés Manuel López Obrador win Sunday's presidential election, dramatically increasing the party's clout and raising allegations that Obrador is hiding his true socially conservative identity. Obrador's MORENA party won big on the back of his anti-establishment, anti-corruption and anti-Trump campaign themes."
So, Obrador campaigned on " his anti-establishment, anti-corruption and anti-Trump campaign themes."
Does that mean he will build a government based in large part upon opposing President Trump? If this theory is real, then he will oppose nearly everything for which the President is pushing.
* Border Wall
* North American Union -- NAFTA
* Illegal Immigrants
If President Obrador is really anti-Trump, he will most probably trigger a collapse in the current NAFTA negotiations, and for the time being, the End Time Prophecy of Daniel 7:7-8. 2:40-45 and Revelation 17:12-17 will not occur, probably for a generation at least.
How surprised, therefore, would you be to discover that he is secretly an ally of Donald Trump?
"Not everyone believed that Obrador's PES alliance was just win-at-any-cost politics. Detractors said it proved old rumors were true that Obrador was hiding his true conservative social beliefs — or worse, a hidden social agenda ... Leo Zuckerman, a socially liberal columnist for Mexico City's Excelsior newspaper, wanted no more doubt. "People of the left," he wrote. "It's time to recognize that AMLO (Obrador) is a conservative on these issues."
IF President Obrador is really a Conservative in his inner heart, then President Trump has gained an ally in North American Union negotiations. One day, after "strenuous bickering", Trump and Obrador could stand side-by-side and declare that they have reached agreement on all major issues; therefore, each president would recommend to their Legislative branch to vote to unite Mexico and the United States and Canada into one super nation, shown above kin green as Supernation #1.
Given President Trump's enormous popularity and given his long history of winning close partisan battles, he would receive enough votes in the Senate from Democrats and R.I.N.O. Republicans to force the treaty through the Senate.
At that moment, one of God's most important prophecies concerning the End of the Age will have successfully set into place the most important pieces, the implementation of Supernation #1 of the global reorganization of the nations of the world into precisely 10.
We have always believed that God set Donald Trump into the Presidency so he could facilitate two major prophecies: