Best Value On The Internet?!
See All Our $9.99 Books / DVD's
72 Titles From Which To Choose!

Reg. Up To $39.99

See All Our $4.99 Books / DVD's
30 Titles From Which To Choose!

Reg. Up To $24.99
---
NEW DVD FROM CUTTING EDGE FILMS
REVELATION, Volume 2 - ARE WE IN EARTH'S FINAL HOUR?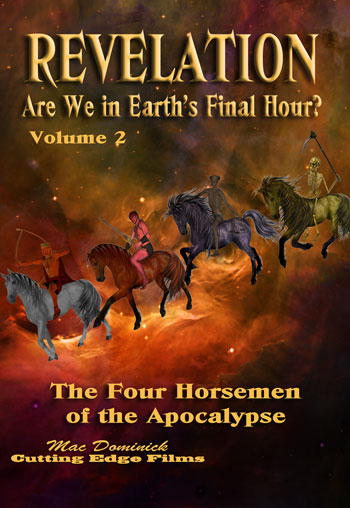 The Four Horsemen of the Apocalypse
New DVD by Mac Dominick
The control of the earth that Adam transferred to Satan is documented in Heaven in the form of a Title Deed of the Earth. As we take up our study in Revelation chapter 5, we are given by God in this inspired account the details of the exercising of this title deed. As with any deed that is held by a lienholder, payment for the property will eventually come due. In Disc 2 and following, we become witnesses to this payment and the judgment for the abuse of said property by those who were entrusted with its care. The Book with Seven Seals, a seven-sealed scroll, is this very title deed, and as the Lord Jesus Christ breaks each of these seals, the demand for payment is executed.
Disc 2 details the breaking of the first four of the seven seals, and with the breaking of each of these seals, the lien-holder (God) allows the empowerment of Satan and his minions their opportunity to exercise their will over the earth and mankind. The manifestation of the will of Satan is illustrated as 4 horsemen who are loosed and empowered to work their evil will over the planet earth and its inhabitants. The results are both tragic and devastating:
• Satan will install his man to rule the earth over a one-world government
• This ruler will deceive the Jews into believing he is their long-awaited Messiah and the savior of the world by instituting world peace.
• However, because this is a false peace, war will break out that reveals the evil that controls the planet.
• Subsequently, there will be famine, pestilence, and death to more than one-third of the earth's inhabitants
• Finally, the world ruler will declare war on the Jews and set up his image in a rebuilt Jewish Temple.
Disc 2 will detail this account, establish its credibility with prerequisites that show exactly how these events can and will take place, and prepare the viewer for the breaking of the remaining seals that initiate the wrath of Almighty God upon the earth dwellers.
Disc 2 includes answers to the following questions:
• Who is Antichrist, and where will he originate?
• Will the Antichrist be a Muslim as many Evangelicals now teach?
• Will Israel declare war on her Arab neighbors, and finally live in peace and safety?
• Is Russia a threat to Israel, and what does Scripture teach concerning this?
• How will the Jews realize that Antichrist is not their Messiah but rather, evil incarnate?
Buckle your seat belts and join us---this is a wild ride. Order - watch trailer here .
"REVELATION: ARE WE IN EARTH'S FINAL HOUR?" VOL. 1
'Jesus' Warning To His 7 Churches', New DVD by Mac Dominick of Cutting Edge Films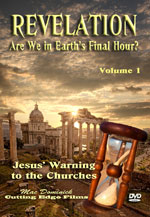 We are going to examine in this series areas which no other teacher has even addressed, but you should expect this kind of in-depth valuable information from Cutting Edge Ministries! Jesus wrote this prophetic book through John the Apostle, addressing:
7 Christian Churches in Asia Minor
7 Prophetic Seals
7 Trumpet Judgments
7 Histories (Persons)
7 Bowls (Vials)
7 Judgments (Dooms)
7 New Things
Since God considers the number Seven as His Perfect Number, we can see that God is offering a final prophetic book which consists of 7 subjects, each of which contains 7 events. A Divinely Perfect Book in all ways!

We are living in an age in which the question, Is there any hope for mankind? seems to become more relevant with each passing hour. Every waking hour is filled with reports of a new crisis, new disasters, new terror threats, and the realization that the fate of all of mankind is spinning out of control.

Additionally, this generation is facing more onslaughts of pure evil than has ever been witnessed in the entire history of man. As we search for answers, we must realize that God has given us a guidebook to prepare us for the future, and that guidebook is none other than the last book of the BibleThe Book of Revelation.

While there have been any who have taught and studied this book, most who teach it either teach it out of the context of the balance of the Word of God or fail to ask the hard questions surrounding the prophecies in this book. We at Cutting Edge Ministries are presenting this series to provide answers to not only the mysteries of this book, but also to deal with difficult subjects and answer the hard questions.

A few of the points we will cover in Volume 1 include:

The Rapture of the Church true or false?

Will the Antichrist be Islamic?

How do we understand Islamic eschatology?

Who is ISIS, and will ISIS conquer the Middle East?

What is the true bloodline of the Antichrist?

What is the fate of Russia?

How can the stars fall to earth from heaven?

Was there any prophetic significance to Nazi Germany?

Can we find the USA in the Book of Revelation?

We will teach the book in a survey format that will mingle a traditional, contextual approach to the book with a digression to apply these teachings and prophecies to cover the influence (or lack of influence) of the events we see taking place right before our eyes.

Run Time is nearly 2 hours Watch the Trailer
Hot News
1. Now that Donald Trump has won the Indiana primary, and forced Ted Cruz to abandon his campaign, his path to a First-Ballot Convention Victory seems assured.
NEWS BRIEF: "Donald Trump wins Indiana GOP primary", CBS News. May 3, 2016
" Trump, too, took the high road when discussing Cruz in his post-election party at Trump Tower in New York. Rather than referring to him as "Lyin' Ted," which has been a frequent refrain from Trump in recent weeks, Trump called Cruz a "tough, smart guy" who has an "amazing future" in GOP politics.'
Even the Establishment GOP seems to be clamoring for a seat on the Trump Express.
"Republican National Committee Chairman Reince Priebus acknowledged, via Twitter, that Trump is the presumptive nominee ... .@realDonaldTrump will be presumptive @GOP nominee, we all need to unite and focus on defeating @HillaryClinton."
Senator Ted Cruz got the message loudly and clearly immediately after he realized he had lost.
"Ted Cruz ends his presidential candidacy. 'I'm sorry to say it appears that path has been foreclosed. Together we left it all on the field in Indiana...the voters chose another path. And so, with a heavy heart, but with boundless optimism, for the long-term future of our nation, we are suspending our campaign. But hear me now, I am not suspending our fight for liberty'."
Now that Cruz has left the race, Donald Trump has no opponent in the rest of the primary elections, so he should easily win the vast majority of the delegates left to secure, thus granting him the election on the First Ballot.
A First Ballot nomination is crucial for an out-of-office Party. The Republicans can now unanimously declare Trump to be their nominee, thus preserving unity and time. The GOP can now focus on creating a "gold and glitter" theme to their convention, and on beating Hillary Clinton.
What kind of changes might we see from Trump as he unfolds his actual run at the White House?
NEWS BRIEF: "Trump shifts to new campaign phase", Big Story News, May 4, 2016
"Donald Trump, the GOP presidential nomination virtually in hand, signaled a new phase of his outsider campaign on Wednesday that includes a search for a running mate with experience governing and outreach to one-time competitors in an effort to heal the fractured Republican Party."
Now that Trump knows he has the GOP nomination in hand, he can strike a more conciliatory tone, focusing on issues rather than personalities. Hillary, after all, has more negatives and more skeletons in the closet than any candidate, maybe ever. Richard Nixon -- Tricky Dick -- did not even have the huge obstacle of voter unpopularity / dislike / distrust / hatred, than does Hillary.
Furthermore, Trump can make this switch before the California campaign, which means he can turn this kind of new, positive, face toward the voters in this pivotal state.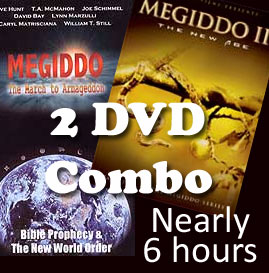 2. Hillary Clinton just cannot banish her one demon, Bernie Sanders, as the elderly Socialist beats her soundly in Indiana.
NEWS BRIEF: "Bernie Sanders wins Indiana primary in an upset', CBS News, May 3, 2016
"CBS News projects Sanders has won Indiana's primary in a major upset ... Sanders spoke to a rally of his supporters in Louisville, Kentucky on Tuesday night. He gave his usual stump speech about income inequality, college debt and Social Security benefits."
Bernie also bragged a bit about his achievements on the campaign trail.
"As of today, we have now won 17 primaries and caucuses. We have received some nine million votes. When we started this campaign, we were 60 points behind Secretary Clinton in national polls," he said. "We end up winning the vote of people 45 years of age or younger. That is important because it tells me that the ideas that we are fighting for are the ideas for the future of America and the future of the Democratic Party."
The success of Bernie Sanders is as much a function of the unpopularity of Hillary Clinton as it is about the Socialist ideals Sanders is putting forth.
If Hillary guts out the Convention nod, and then her scandals break, Trump may win the candidacy with such a great margin that Republican control over Congress could be "veto-proof"!
NEWS BRIEF: "CNN's Bernstein Warns: There Will Be 'Very Damaging' Leaks From Hillary Email Investigation, Her Actions Reckless and Entitled', Breitbart News, 3 May 2016
"On Wednesday's "CNN Tonight," Journalist and author Carl Bernstein stated that there would be "very damaging" leaks from the investigation into Democratic presidential candidate former Secretary of State Hillary Clinton's email, and described her conduct as "what she did was an act of recklessness, and entitlement, that there's no excuse for."
"Bernstein then said, "[T]he folks around Hillary, who are not the usual Clinton Kool Aid drinkers…they're worried, they know that their candidate has performed awfully, and that [Democratic presidential candidate Senator] Bernie Sanders (I-VT) has drubbed her."
He added, that while he doesn't believe there will be an indictment, "I think there are going to be some leaks that are going to be very damaging to Hillary Clinton. Look, what she did was an act of recklessness, and entitlement, that there's no excuse for. And she's going to have to go up to the FBI, under oath, and explain why she did this. And it'll be the first time that she'll have to give a really straight explanation, and it's not going to be pretty."
The timing of the Federal investigation into Hillary Clinton's refusal to use the Government's secured Internet Server, using her own private unsecured server, seems destined to come to fruition in September-October. Therefore, this scandal could become the ultimate "October Surprise" by exposing for the whole world to see Hillary's incompetence, her arrogance and her determination to not follow established rules.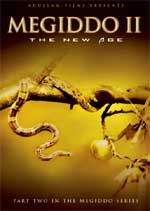 DVD
America needs to defeat Hillary Clinton, because we do not want this kind of person running the White House and having a finger on the nuclear button. In Megiddo II, Christian J. Pinto makes a most startling discovery.
"New Age doctrines were taught by such original demonic channelers/mediums as Madame Blavatsky (House of Theosophy), Aleister Crowley (Most Powerful Satanist of his time), and Adolf Hitler. Modern day channelers are also revealed: Shirley MacLaine, Hillary Clinton, David Koresch, Jim Jones."
Hillary Clinton is as powerful an occult channeler / medium of demonic spirits as Blavatsky (House of Theosophy), Aleister Crowley (Most Powerful Satanist of his time), and Adolf Hitler!
A former Satanist repeatedly warned me that Hillary Clinton outranked Bill in the realm of the occult! In fact, Bill and Hillary beamed a TV message to America, in which they announced that America was going to "get a Co-Presidency", two Presidents for the price of one.
This announcement was occultic through and through and fulfilled a Satanic goal of creating a "Reign of the God and the Goddess"! Learn more by reading Archived Headline News Article NEWS1225, entitled, "CO-PRESIDENCY DECLARED BY BILL CLINTON IN 1992 CAMPAIGN: SURE SIGN OF THE RULE OF THE PAGAN GOD AND GODDESS".
Now, Hillary is talking about "bringing Bill back to the White House" in some capacity. If she does win the Presidency and does bring Bill back, America will have another "Rule of the God and Goddess"!
Isn't it interesting that in most pagan cultures, the top ruler is the Goddess?
Doubt it not! Hillary is a powerful occult channeler. And she outranks Bill in the occult.
What does the Bible command regarding someone who is a channeller / medium with demonic spirits?
"There shall not be found among you any one that maketh his son or his daughter to pass through the fire, or that useth divination, or an observer of times, or an enchanter, or a witch. Or a charmer, or a consulter with familiar spirits (channeler), or a wizard, or a necromancer." (Deuteronomy 18:10-12)
We surely do not want Hillary Clinton in the White House!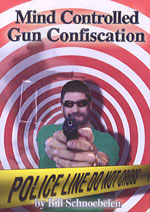 DVD
3. While the rest of the nation was pre-occupied by election news, President Obama issued an Executive Order mandating "Smart Guns"!
NEWS BRIEF: "Obama Puts His Weight Behind Smart Gun Technology", The New York Times, April 29, 2016
"WASHINGTON — President Obama will use the power of his office to try to jump-start long-stalled 'smart-gun' technology that could eventually allow only the owner of a firearm to use it."
A lot of people might not find this new rule to be objectionable, because it would prevent anyone who stole a gun from being able to fire it. What can be wrong with that?
The President is already inserting rules that have nothing to do with the "smart gun" debate.
"Over the opposition of gun rights groups, he also vowed to push ahead with a new federal policy giving the F.B.I. access to more mental health records of some Social Security recipients to better flag people who might be banned from buying a gun ... Advocates for the mentally ill say that those with mental illnesses would be unfairly stigmatized even though they account for only about 4 percent of all incidents of gun violence."
The President is officially mandating a technology which has never even been developed!
"But despite millions of dollars in federal grant money awarded to gun manufacturers and researchers, no commercially viable smart gun has emerged, officials said ... In New Jersey, lawmakers passed a 2002 law requiring that guns be "smart" once they have been available on the market for three years. That three-year countdown has never been started in part because of pressure from gun rights activists on manufacturers not to develop the technology. Earlier this year, Gov. Chris Christie vetoed a new smart-gun measure."
President Barack Obama is determined that his legacy will include vigorous attempts to ban guns from America's homes, streets, and public places. And, if Hillary ascends to the Oval Office, she will prove to be thrice demon on Gun Control than Barack ever could be.
NOTE: This Newsletter continues after the advertisements, below.
---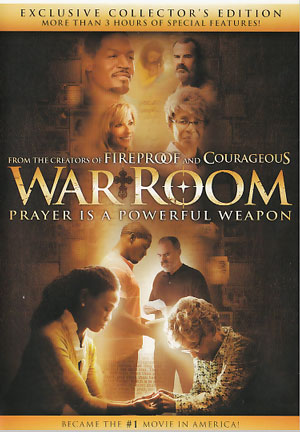 "War Room" DVD
Prayer Is A Powerful Weapon
Filled with heart, humor, and wit, 'War Room' follows Tony and Elizabeth, a couple who seemingly have it all---good jobs, a beautiful daughter, and their dream home.
But their appearances are deceiving: Tony relishes in his professional success and flirts with temptation, while Elizabeth resigns herself to increasing bitterness. Their marriage is on the verge of crumbling until their lives take an unexpected turn. When Elizabeth meets Miss Clara, she challenges Elizabeth to create a battle plan of prayer for her family by establishing a 'war room'.
This new film from the Kendrick brothers is a vivid reminder that prayer is powerful weapon.
'War Room' is a terrific movie, gripping and inspiring! It has that dynamic mix of good acting, an interesting storyline, and humor tossed in at the right moments.
Run Time: 120 Minutes
---
4. Congress has formed an investigative panel to delve deeply into the sale of body parts from aborted babies!
NEWS BRIEF: "The investigation into the sale of aborted baby body parts must go on", The Hill, May 3, 2016
"Last summer, Americans were exposed to the flesh and blood realities of abortion through the Center for Medical Progress' undercover videos exposing several abortion centers' trafficking and profiting off of the sale of aborted babies' organs. On these undercover videos, high level Planned Parenthood officials were seen casually discussing how abortion procedures were performed to extract brains, livers, and hearts. These videos shocked millions of Americans to the core. "
Believe it or not, Congress is moving on these demands.
"Concerned pro-life Americans then asked their Members of Congress to investigate the ugly truth exposed in the videos: abortion centers were profiting off the sale of unborn children's organs. Members of Congress responded by convening the House Select Investigative Panel on Infant Lives."
"Last week, this panel held a hearing continuing its investigation into whether abortion centers and baby body part procurement businesses were profiting from the sale of baby body parts in violation of federal law. It is against the law for any person to make a profit from this kind of sale, to "acquire, receive, or otherwise transfer any fetal tissue for valuable consideration" (42 USC§ 289g-2). Three former U.S. prosecutors on the witness panel testified that there is sufficient evidence (i.e., probable cause) to launch a federal investigation based on the exhibits provided. "
"Then the videos came out last summer and its expansion plans suddenly ground to a halt. The initial Center for Medical Progress videos were disturbing enough. Sadly the problem has been revealed to be even more pervasive and widespread than previously thought and we are just now delving beneath the tip of the iceberg. These exhibits show serious evidence of violations of federal law from profits derived from the sale of unborn baby organs. Clearly this warrants further investigation by the Select Panel to compel StemExpress and other entities to turn over all business and accounting records that have been previously subpoenaed."
Pro-Life Americans might just be able to shut down the biggest, bloodiest and most repugnant destruction of innocent human life so that a few people can become filthy rich!
In 1987, a New Age magazine boldly stated that "Cannibalism" of body parts was planned to be as successful as any Wall Street business, but if pro-Life Congress members have their way, this bloody, gruesome business may be stopped in its tracks.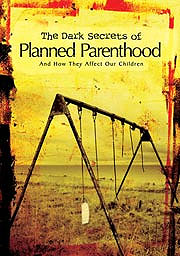 DVD
Pro-Abortion, Pro-Planned Parenthood supporter, Hillary Clinton, may be caught on the wrong side of this issue at the wrong time to become President.
NEWS BRIEF: "Hillary Clinton blasts law banning abortions based on sex, disability", LifeSite News, May 2, 2016
"Democratic presidential candidate Hillary Clinton promised this weekend to 'defend Planned Parenthood' from Indiana's new law banning abortion on the basis of a baby's race, sex, or disability diagnosis. 'I will defend a woman's right to make her own health-care decisions," said Clinton at a campaign stop Sunday. "I'll tell ya, I'll defend Planned Parenthood against these attacks. And I commend the women of this state, young and old, for standing up against this governor and this legislature."
What got Hillary in such a fit of anger? This proposed bill would ban murdering a baby in the womb because tests show Down Syndrome! Why, confirmed genocidal dictator, Adolf Hitler, could side with Hillary on this issue!
"The law, which is scheduled to take effect on July 1, makes it illegal for doctors to knowingly abort babies because they have a disability, such as Down syndrome, or because of their race, sex, national origin, or ancestry. Around 90% of babies diagnosed with Down syndrome in the United States are killed in the womb."
Therefore, Hillary might be facing yet another scandal that could convince tens of millions of Americans to vote for someone else rather than her.
At which point does the U.S.S. Hillary sustain enough damage that she cannot stay afloat?
5. New Headline News Article Coming: "Which President Could Successfully Ram the North American Treaty Down Our Throats"?