---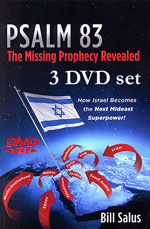 IV. Has President Obama built an alliance against ISIS of America and Iran?
Such an unthinkable linkage might just be true.
NEWS BRIEF: "Washington Forges Coalition Against IS, as Iran Nods to US ", Rudaw.net (Kurdish) News, 9/5/2014
"A US-led alliance of 10 countries forged a coalition Friday to thwart the rampaging armies of the Islamic State in Iraq and Syria, as the BBC reported separately that Iran's top leader has authorized military cooperation with long-time arch-enemy, the United States."
Can this be possible? Republicans are sure to pounce on Liberal Democrats for a "betrayal" of America's interests and investment in 11 long years of war and blood and tears.
Yet, from 2007-2010, we pointed out numerous instances in which President Bush silently cooperated with Iran in order to bring the kind of "stability" and the length of stability needed for America to quit the Iran war with "honor".
Since the Iraqi government of Maliki was Shi'ite, and since Iran is Shi'ite, this match seemed a logical one from Iran's point of view. For the entire time of the Iraq war, Bush seemed to lean heavily toward the Shi'ites and away from the Sunni. Maliki really persecuted the Sunni.
Is this fact the reason that ISIS Iraq is Sunni? They are seeking retribution for over a decade of discrimination by America, Iraq and Iran. And, now, in order to bail the United States out, the President is accepting military and diplomatic intervention by Iran!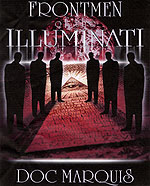 DVD
Cutting Edge posted this article in 2005.
NEWS2060, entitled, "IRAN WINNER OF IRAQI WAR? HOW COULD 'AXIS OF EVIL' NATION POSSIBLY ENGINEER DEFEAT OF MIGHTY USA?"
Five years later, the Illuminati think tank, Council on Foreign Relations, agreed.
NEWS2427, entitled, "Council On Foreign Relations (CFR) Pronounces The Winner of The Iraq War To Be -- IRAN!"
All players of all major countries are cooperating with each other (Rev 17:17). America controls the smaller dictators and "terrorist groups", while Russia controls other dictators, like Iran, and militant terrorist groups.
And, Revelation 17:17 tells us that the leaders of America and Russia are "acting in harmony"!
Now that you know the truth, spread the word.
UPDATED / NEW STORY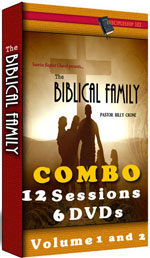 IV. Is the Adrian Peterson child abuse case about to be turned into a Mass Media campaign to attack parental punishment?
Remember, Peterson has not yet been convicted of any crime, so he is "innocent until proven guilty".
NEWS BRIEF: "Adrian Peterson: Is All Spanking Child Abuse?", By Nancy French, National Review, 9/17/2014
"... Minnesota Vikings running back Adrian Peterson ... was recently arrested for reckless or negligent injury to a child. His crime? He spanked his son with a switch, causing welts and cuts, which a doctor reported. The issue, of course, has grown into a larger, cultural question: Is spanking a legitimate method of discipline?"
Antichristian elements all throughout America has wasted no opportunity to discredit Biblical teachings and expression. In 1963, the Supreme Court tossed the Bible out of Public Schools, it legalized Abortion Upon Demand in 1973, and it has turned the Biblical family on its head by a variety of rulings, the most important of which is the legalization of same-sex marriage.
Therefore, we should not be too surprised to learn that the Biblical principle of corporate punishment is coming under attack by the Mass Media. Christians once again will be demonized for being "child abusers" while TV talking heads will demand that all punishment of children be outlawed and criminalized.
"When I talked to a mother from Boston, she was aghast that there was any conversation around it. 'This is a clear cut case of abuse', she told me. In the South, where spanking is more prevalent, parents were more hesitant to either condemn Peterson or dismiss his actions."
Public School officials have been forbidden for many decades to physically punish schoolchildren, so today, schools are armed camps and have to be patrolled by security guards! Teachers are afraid of their students, while the students are not afraid of anyone or anything. Their belligerence knows no bounds.
As this author continues, the reality is that the Left is extremely expert in framing the discussion so that anyone disagreeing with them is demonized and discredited.
"... I could tell you a hundred cases of people spanked as children who turned out quite fine. (I'm one example, yes — with welts and all.) But stories of spanking administered carefully and lovingly are honestly not that interesting. The Left, of course, knows the art of spinning a tale, and their story doesn't even have to be true to be effective."
Today, Adrian Petersen and child spanking are in the center of the target framed by the Left and Christian principles on this issue are the planned victims.
Welcome to the new New World Order!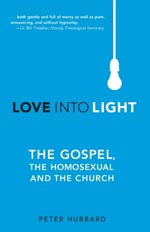 V. Bullying laws in Public Schools are really designed to promote acceptance of the Gay/Lesbian values and to stifle dissent.
Now is the time for Christian parents to pull your children out of Public Schools! Online schooling offers abound.
NEWS BRIEF: "New ALERT on Bullying Law Being Rolled Out!", Child Protection League, September 16, 2014
"In 2012, the U.S. Department of Justice forced an anti-bullying consent decree on the Anoka-Hennepin School District, which became the blueprint for Minnesota's newly passed state Bullying Law. The A-H School District is only slightly ahead of what the 2014 Bullying Law will bring to every Minnesota school. Everyone across the state must be alert to the policies coming their way."
One parent stated the obvious: "This resolution is not about respect, compassion, kindness and tolerance. Rather, it forces allegiance to a strident and dangerous political and social agenda. It is a deviation from protecting all students from genuine bullying. "
What are the provisions about which Christian parents should be mightily concerned?
* "Honor and celebrate the contributions of diverse people and families in our community, country, and world, including the LGBT community."
* " Schools recognize, affirm, and assess specific LGBT activities including, but not limited to, continuing to support student-led Gay Straight Alliance clubs; hosting school-related family nights for our diverse populations, including LGBT families and LGBT students and their parents; and creating public displays honoring LGBT history month each October beginning in 2014."
As you can see, public schools are now to become champions of a sexual lifestyle strongly and boldly condemned in the Bible. Schools are not only to passively support the Gay / Lesbian lifestyle, but they are to organize and monitor all these clubs and activities supporting this aberrant sexual choice.
* "... any student, parent, staff member or duly elected board member who opposes honoring, affirming and celebrating LGBT activities therefore opposes the teaching of kindness and respect, and is guilty of religious bigotry, of violating the Constitution, and is, by very definition, a bully. "
"Students, our children, will be subjected to just this kind of vicious accusation for simply expressing or even suggesting they have conscience objections to LGBT activities. "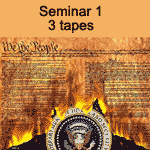 America is now Sodom.
In Seminar One, "America's Leadership of the New World Order", we show what the situation was on the streets of Sodom that day the angels came to Lot's house. The men and young boys surrounded Lot's house, demanding he send the angels outside so they could have sex with them. Let us review the pertinent Biblical account.
The angels had entered Lot's house to stay the night and had just enjoyed dinner with Lot and his family: