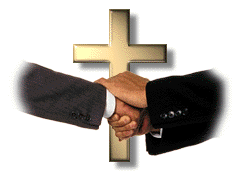 Meet our Director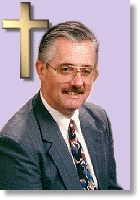 David Bay - Director of Cutting Edge Ministries
I was born August 5, 1946, to a devout Christian family in Colorado; my Dad was a Dairy Farmer and my Mom was a housewife and bookkeeper. From 1964-1968, I attended a Christian college in Portland, Oregon, majoring in Education and English, with minors in History and Business Administration. In March, 1968, I received my Draft Notice, following the Tet Offensive in Vietnam. I joined Army Intelligence for four years. My Security Clearance was Top Secret Crypto.
In 1972, I was released from the Army, returning to Portland, Oregon, where I began the climb the Corporate ladder in Retail Management. In 1984, I moved to New England, where I located in Attleboro, Massachusetts. I soon found a Baptist Church, a fundamental, Bible teaching church that fearlessly proclaimed the "whole" of God's Word. In 1991, I was named Director of Cutting Edge Ministries. My wife and I also teach the College & Career Sunday School Class.
My wife, Mary Ann, and I have 5 children, three of which are adopted. The oldest of our children is 26, and the youngest [who is being adopted] is 4 weeks old. God is good!!


Please feel free to E-mail Cutting Edge Ministries if you have any questions about our outreach ministry.
Return to [ Index of Free Radio Show Transcripts ] [ Currently In The News ] [ Meet Your Pastor ] [ Supporting Your Internet Outreach Ministry ] [ Cutting Edge Seminars On Tape ] [ Cutting Edge Book Store ] [ Freemasonry ] [ Newsletters Archives ]