---
Headline News Analysis
1. America may be only one bullet, one shot or one assassination away from a second Civil War!
NEWS BRIEF: "GOP Congressman Warns Nation Headed to Civil War", The Gateway Pundit, June 24, 2018
"Rep. Steve King posted a warning on Twitter Sunday evening that the U.S. is heading toward a second civil war, comparing the present day actions of the anti-Trump resistance to the run-up to the Civil War."
"King's warning comes as Democrats and liberal activists are breaking down the norms of civil political society to stalk and harass Trump administration officials, Republicans and Department of Homeland Security employees in public and at their homes."
After the Democrat Party deliberately encourages public intimidation tactics, they do not deserve to be called "Americans" any longer. They are now to be known for their treasonous and poisonous nature.
However, these protestors had better tread carefully, for many Conservatives are gun owners who have purchased their guns for times just like this. In fact, some Conservative leaders are already publicly calling for concerned citizens to purchase guns, and take the course for "Concealed Carry".
NEWS BRIEF: "Trump aides urged to get a gun", The Washington Examiner, June 25, 2018
"Facing a new wave of potentially dangerous threats, called for by a top Democratic lawmaker, legal and gun experts are calling on top Trump aides to get their concealed carry permit and back it up with a pistol."
"There are simply not enough police in D.C. or Virginia or Maryland to protect all Trump officials at their homes and when they go out to restaurants. Getting a concealed handgun permit would be helpful to protect themselves and their family', said John R. Lott Jr., president of the influential Crime Prevention Research Center."
Hard on the heels of Peter Fonda advocating physical intimidation as a tactic against Trump officials, Democrat Congresswoman Maxine Waters Tweeted that officials should be aggressively confronted wherever they are encountered.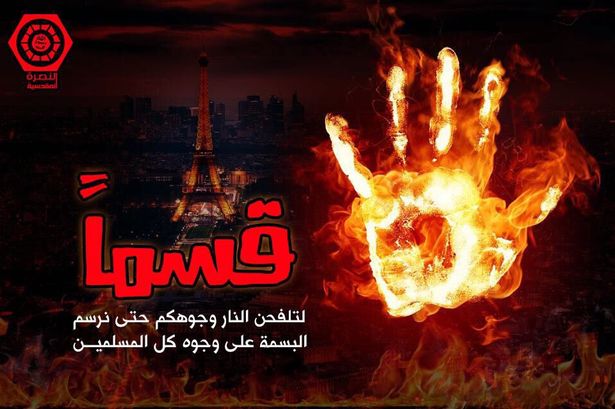 NEWS BRIEF: "Maxine Waters: People Are 'Going to Harass' Trump Administration Officials at Restaurants, Stores, and Gas Stations", Breitbart News, 24 June 2018
"Saturday on MSNBC, Rep. Maxine Waters (D-CA) suggested people harassing, and protesting members of the administration of President Donald Trump at stores, restaurants, and gas stations was the new reality for the United States of America. Waters was referencing White House press secretary Sarah Sanders being asked to leave a Red Hen restaurant in Virginia this weekend."
" I want to tell you, these members of his cabinet who remain and try to defend him, they won't be able to go to a restaurant, they won't be able to stop at a gas station, they're not going to be able to shop at a department store. The people are going to turn on them. They're going to protest. They're absolutely going to harass them until they decide that they're going to tell the president, 'No, I can't hang with you.' This is wrong. This is unconscionable. We can't keep doing this to children."
Now it is clear from Waters' own mouth that this campaign of intimidation is based upon one of the all-time most successful propaganda lies in American history -- the separation of children at the border as being a uniquely Trump policy!
The policy of separating minor children from the parents of illegal immigrants started in 1977 by President William Clinton and was continued by Presidents Bush, Obama and Trump.
2. In a bold attempt to nip this "Fake News" controversy in the bud, President Trump issued an Executive Order forbidding children from being separated from parents at the border.
NEWS BRIEF: "President Trump Signs Executive Order to Stop Separating Illegal Families", Breitbart News, 20 June 2018
"President Donald Trump signed an executive order on Wednesday to halt the practice of separating illegal immigrant families apprehended at the border ... 'We're going to have strong, very strong borders, but we're going to keep the families together', Trump told reporters at the White House before signing the order. "I didn't like the sight or the feeling of families being separated."
"The president said the order was important adding that he, the First Lady, and his daughter Ivanka felt strongly about the issue. 'I think anybody with a heart would feel very strongly about it, we don't want families separated', Trump said, and noted that it was an issue of 'compassion'."
Hopefully, Trump put an end to this entire charade!
However, I doubt that these lemming protestors will be stopped by something so simple as the truth; they will find some reason to sustain their protests, some other "fake news" on which to hang their protests.
A new poll reveals that a majority of Americans in key districts back the President's position.
NEWS BRIEF: "Poll: Majority of Americans, Swing Voters in Battleground Districts, Support Trump's Border Wall", Breitbart News, 25 June 2018
"A majority of Americans and swing voters in battleground districts across the United States say they support President Trump's most central campaign promise of building a border wall along the U.S.-Mexico border to end illegal immigration. In the latest CBS News/YouGov poll, a majority of 55 percent of swing voters said they believe the border wall is a 'good idea that can probably be completed' or a 'good idea ..."
"Among Republican voters in the battleground districts, the border wall is extremely popular, garnering nearly 90 percent approval."
During the 2016 Presidential campaign, internal GOP polls strongly indicated that Illegal Immigration was so opposed by a significant majority of voters that Donald Trump could not go wrong by emphasizing his position of border control at nearly every stop.
Polls today are showing the same sentiment, even more strongly!
But, a Congress controlled by R.I.N.O. (Republicans In Name Only) leaders is refusing to pass Trump's border control policy. This sad reality means that the 2018 Midterm elections is so very important to "cleaning the swamp" once and for all. R.I.N.O. republicans are as much a threat to our Conservative agenda as are Liberal Democrats.
A Mitch McConnell is just as much a threat to President Trump as is Maxine Waters!
Now, let us return to this subject of Waters urging protestors to aggressively confront Trump supporters in any public place at which they find them. This tactic reminds me of the time several years ago when the Palestinian Authority urged their citizens to attack and to kill any Jew any place at any time. "If you see a Jew, kill a Jew"!
This tactic was called ("Lone Wolf" attacks). The Israeli government allowed Jews more freedom to carry guns and quickly, the Palestinians abandoned their new tactic.
NEWS BRIEF: "Israel Eases Gun Laws In bid To Cope With Palestinian 'Lone Wolf' Attacks', Jerusalem Post, 10/14/2015
"Public Security Minister Gilad Erdan on Wednesday approved a number of measures to ease the requirements for firearm permits, as Israel copes with a wave of "lone wolf" terrorism.
" 'In recent weeks many citizens have helped the Israel Police subdue terrorists who carried out attacks', he said ... The measures are to allow local authorities in 'high priority' areas to give approval to carry weapons in certain instances ... This isn't the first time terrorism lead to changes in firearms policy in Israel. Last November, following a series of terrorist attacks, new regulations were put into effect."
"This included adding Jerusalem and 41 other cities, towns and local councils, to the list of "high risk" or "high priority" areas where residents can receive a permit easier."
Once the Palestinians realized that they just might be attacking a Jew who was armed and who was not afraid to use his gun, the "Lone Wolf" attacks dropped off the radar.
That dreadful Illuminati planning document, "The Protocols of Zion", sets out their plan to deliberately create such internal dissension and violence that the President will have no choice but to nullify Constitutional Government and to impose Martial Law.
Listen to part of this insidious plan to deliberately sow violent dissent in America and around the world just so the Illuminati can seize dictatorial control. Read it and weep.
"... The gentiles are a flock of sheep, and we are their wolves. And you know what happens when the wolves get hold of the flock? ..... There is another reason also why they will close their eyes: for we shall keep promising them to give back all the liberties we have taken away as soon as we have quelled the enemies of peace and tamed all parties ..... It is not worthwhile to say anything about how long a time they will be kept waiting for this return of their liberties ....." [Protocol #11 -- The Totalitarian State]
Make no mistake about where this war on Terrorism is leading us -- straight into Totalitarianism!
More terror:
"... while the peoples of the world are still stunned by the accomplished fact of the revolution, still in a condition of terror and uncertainty, they should recognise once for all that we are so strong, so inexpugnable, so super-abundantly filled with power, that in no case shall we take any account of them, and so, far from paying any attention to their opinions or wishes, we are ready and able to crush with irresistible power all expression or manifestation thereof at every moment and in every place, that we have seized at once everything we wanted... Then in fear and trembling they will close their eyes to everything, and be content to await what will be the end of it all." [Ibid.; Emphasis added above]
Now you know how high the stakes are in this "Fake News" and "Resist All at All Times" confrontation!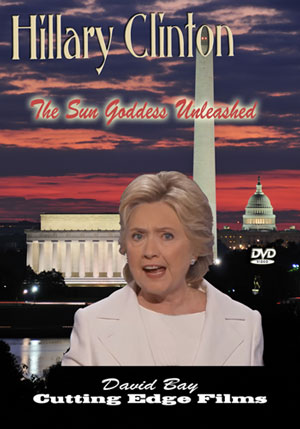 3. Public Rhetoric flowing from Liberals is so full of hate and of filthy words, the spirit empowering these people is flowing from the Abyss through Hillary Clinton and out to the public.
NEWS BRIEF: "Peter Fonda Visible Proof Of What Obama's Resistance Movement Is Really Up To", Canada Free Press, Jun 22, 2018
"In a dotage most discernible to all, Peter Henry Fonda's name has been left in the mud ... Peter Henry Fonda, (the name with which he signed his threatening Tweet saying Americans upset with the White House's separation of illegal-immigrant families should 'rip Barron Trump from his mother's arms and put him in a cage with pedophiles', went directly into hiding after his so-called 'apology' to the Trump family."
In other words, Peter Fonda was advocating a sex crime to be allowed to be perpetrated on Barron Trump, who is only 12 years old! Not only is this clarion call to action to sexually abuse a 12-year-old child disgusting and probably illegal, but it reveals the true inner heart of Fonda and of the leadership of the Democrat Party, which still resides in Hillary Clinton!
But, why should we be too surprised, because we prove that Hillary Clinton is an extremely high-ranking Illuminati Witch ("Hillary Clinton: The Sun Goddess Unleashed" DVD)
When Hillary strode to the podium to accept the Democrat Party's nomination as President, she wore an all-white full-length pantsuit. Hillary was reaching back into time nearly 4,000 years to symbolically declare that she was the Sun Goddess in the Zoroastrian Tradition, exactly the symbolism the Roman Catholic Pope uses nearly every day to declare that he is the Sun God! She was declaring that she was transcending politics in this present time, because she was spiritually transformed into a goddess!
We explore this white outfit phenomenon from the occult world, and by looking back at other facts in her life and career, we prove that Hillary is a high level Illuminati Witch and that she seemed to be poised to complete the 'Co-Presidency' that Bill Clinton promised in 1993.
Former Satanist, Doc Marquis, has firmly stated on many occasions that Hillary is a Fourth-Level Illuminati Witch, outranking Bill, who is "only" a Third-Level Witch.
We offer many proofs that Hillary is this witch of which we speak and one who is possessed and empowered by many demons, much like the possessed man in the New Testament who was possessed by 1,000 demons (Legion; Luke 8:30)
Just as Christians pray to the Holy Spirit to be "filled with the spirit", so occultists pray to their lord, Satan, to fill them with as many demons as possible, for they believe that they will then be much more powerful.
Therefore, since Hillary is possessed by many demons from the Pit of Hell, what kind of "fruits" should we expect?
"Adultery, fornication, uncleanness, lasciviousness (lewd sexual behavior), Idolatry, witchcraft, hatred, variance (sowing divisions), emulations (desire to excel over others), wrath, strife, seditions, heresies, Envyings, murders, drunkenness, revellings."
When Hillary Democrats speak on her behalf, they use words that are so crude and vulgar that they simply shock me, and I should not be shocked after four years overseas in the Army!
Jesus totally, defines this kind of foul-mouthed person and tells us how such a vile speech will be addressed by Him at the Final Judgment.
"Do not ye yet understand, that whatsoever entereth in at the mouth goeth into the belly, and is cast out into the draught? But those things which proceed out of the mouth come forth from the heart; and they defile the man. For out of the heart proceed evil thoughts, murders, adulteries, fornications, thefts, false witness, blasphemies: These are the things which defile a man: but to eat with unwashen hands defileth not a man." (Matthew 15:17-20, KJV)
4. In a true "Wag the Dog" scenario, other troubling and damaging news stories are being ignored and hidden from the public.
* Harvey Weinstein, Democrat Sexual Predator --
* Mueller Special Probe of "Russian Collusion" --
* FBI scandal of an Obama agency being turned against the American people
5. Prince William visited Israel, landing Monday.
Even though he was welcomed by many, his staff created dissension by labeling Jerusalem as "Occupied Palestinian Territories" and as the capital as "Palestinian"!
NEWS BRIEF: "PM Netanyahu calls Prince William's visit 'historic', " Israel National News, 6/25/2018
"Prime Minister and Likud Chairman Binyamin Netanyahu addressed the visit of Prince William to Israel. 'Today we will receive the Duke of Cambridge, Prince William, for the first historic visit to Israel by a representative of the British royal family', Netanyahu said."
However, this "warm feeling moment" did not last, because the Prince's staff foolishly let him down, either deliberately or ignorantly.
NEWS BRIEF: "Protest Great Britain Calling Jerusalem 'Occupied Palestinian Territories', United With Israel, June 22, 2018
"Israel is very excited about the visit, and Prime Minister Benjamin Netanyahu welcomed the historic event saying that William 'will be received here with great affection'. Jason Knauf, the prince's Communications Secretary, underscored the 'non-political' nature of the visit ... However, the Duke of Cambridge's visit has already struck unpleasant political chords."
"The Hebrew statement issued by the British Embassy in Tel Aviv announcing the visit said that the prince will visit "the Palestinian Authority," while the English statement said he will visit "the Occupied Palestinian Territories," a politically charged term. Furthermore, Kensington Palace announced that William's visit to Jerusalem will be a part of his official visit to the PA, even though it is Israel's capital."
Since God has already declared that Israel is going to prevail over the Palestinians (Obadiah), why would Great Britain take a position against Almithy God?