Bookstore Resources
NEW!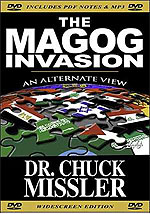 All The Nations Are In Place! This Invasion Could Occur At Any Time!
---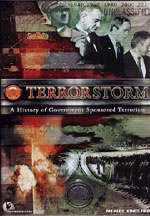 History of Government
Created Terror As Excuse To Increase Power
---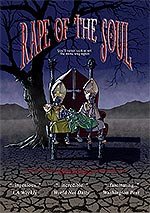 New DVD!
Rape of the Soul
Subliminal Satanic Art Hidden In Catholic Church Art For Centuries!
---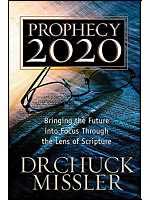 Presents remarkably clear prophetic detail showing where the world is on God's Timetable. In examining truth of Scripture this book reveals the turbulent present and how the world will transition into the powerful future.
Books covers such subjects as: 1) Weapons of Mass Destruction; 2) Biotechnology and Emergent Diseases; 3) Struggle For Jerusalem; 4) Rise of Islam: Legacy of Hate; 5) Magog Invasion; 6) Rise of Europe; 7) Rise of Asia; 8) Global Quest For Energy
Provocatively timely book!

---
Book handy guide for anyone interested in God's end-time plan for humanity. offers Zola's keen insights into Israel, Christian understanding of the roots of the faith, radical Islam, and media bias.
Designed for believers and non-believers Includes essays on the Arab-Israel conflict, Islam's problem with America, left-wing media bias, anti-Israel teaching on America's campuses
---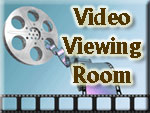 Video Trailers
Examples
Listen to great Christian Music online in our Listening Center.

Sample our books before you buy.


"These laws will withdraw one by one all the indulgences and liberties which have been permitted ... and our kingdom will be distinguished by a despotism of such magnificent proportions as to be at any moment and in every place in a position to wipe out any ... who oppose us by deed or word." [PROTOCOL 5 -- DESPOTISM AND MODERN PROGRESS]

"5. There is another reason also why they will close their eyes: for we shall keep promising them to give back all the liberties we have taken away as soon as we have quelled the enemies of peace and tamed all parties .....

6. It is not worthwhile to say anything about how long a time they will be kept waiting for this return of their liberties ....." [PROTOCOL 11 -- THE TOTALITARIAN STATE]
"... secret societies were planning as far back as 1917 to invent an artificial threat ... in order to bring humanity together in a one-world government, which they call the New World Order." [

"Behold A Pale Horse"

, by New Age author, Bill Cooper, p. 27]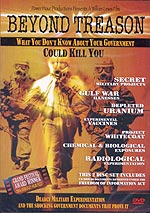 IV. The hideous face of the death caused by Depleted Uranium poisoning is raising its head in yet another way -- Pandemic Diabetes! You probably will be surprised to learn how long governments of the world have been polluting the earth.
NEWS BRIEF: "Pandemic Diabetes And Depleted Uranium", by Loren Moret, Rense.co, 9-25-6
"The global pandemic of diabetes which is increasing each year, began with the atomic bombs dropped on Hiroshima and Nagasaki in 1945. The resulting global atmospheric pollution has resulted in a diabetes pandemic caused by hundreds of thousands of pounds of vaporized depleted uranium used in atomic and hydrogen bombs as "tamping", fission products from nuclear power plants, and the illegal use of depleted uranium radioactive poison gas weapons introduced to the battlefield by the US in 1991. Iraq, Yugoslavia, Afghanistan, and now Lebanon are now uninhabitable."
This latter point was clearly driven home to me by that medical doctor with the military of a modern Middle Eastern country, when she called me in May, 2003, to warn me of the awful dangers posed by Depleted Uranium munitions which Coalition Forces were unleashing in Iraq -- and which American forces had already been unleashing in Afghanistan. This medical doctor told me that, in no more than 20 years, Afghanistan and Iraq would be uninhabitable. The soil, the water, the air, and the food supply would all be tainted with D.U. poisoning and the slow process of population-wide death would inevitably run its course. According to this author, above, these countries are arriving at this "uninhabitable" state already.
"Depleted uranium is being used to carry out an illegal nuclear war against countries with mineral resources .... The huge global increase in diabetes between 1996-97 is indicative of a global environmental event. Now we know why Rhodes Scholar President Clinton was grid bombing and carpet bombing in Iraq in the NO-FLY-ZONES for ten years. Grid bombing and carpet bombing is carried out for the sole purpose of terrain contamination."
"Terrain Contamination" -- the more D.U. munitions we explode, the more this poisoned dust flies around the world. Right now, nearly one billion people in the Non-Integrating Nations of the Middle East are daily breathing this tainted dust; but the time is arriving when we all will begin to breathe this poisoned D.U. dust. Can you see the Population Reduction inherent in Seals Two, Three, and Four in Revelation 6? I clearly believe Depleted Uranium poisoning will mature into the kind of population-wide killer foretold in these Seal Judgments?
V. As the furor over Pope Benedict's disparaging comments about the Prophet Muhammed continues, the Pope begins to make religious unity sounds. Is this angry confrontation going to result in bringing the world's religions together in the prophesied One World Religion?
NEWS BRIEF: "Pope Invites Muslim Envoys to Meet at His Summer Residence", ABC7.com, September 22, 2006
"VATICAN CITY, September 22, 2006 - Pope Benedict XVI has invited Muslim envoys to meet with him at his summer residence Monday for what the Holy See says is urgently needed dialogue following the crisis ignited by his remarks on Islam and violence. Turkey and Iran immediately said their representatives would attend."
If the hardline governments of Turkey and Iran committed to meet with the Pope on this issue, that is hot news! Iran, especially, sees her current role as leading the way for the Islamic Messiah, the Imam Mahdi, to appear. If Iran sends representatives, that means hardline Muslims are interested in dialogue with the Pontiff on this issue.
Remember the Illuminati Plan as it outlines the role of the Roman Catholic Pope in the planned One World Religion: (NEWS1052, "POSSIBLE AND PROBABLE EVENTS IN THE FUTURE")
"At the proper moment in history, the Pope will visit the combined Jewish/Christian/Moslem sector of Jerusalem to announce that all religions should be combined into one. This action will then finally break the Middle East logjam."
Note that, at this moment, the One World Religion prophesied in Revelation 13:11-18 will have been born, with the Roman Catholic Pope as the top religious leader! This new understanding means that the Pope will be the False Prophet of the coming One World Religion, which is fitting, because Revelation 13:11 says he will pretend to be a Christian and be accepted as such, i.e., will have "two horns like a lamb".
Later in this seminar, I was able to ask the New England Director of the House of Theosophy, Bill Lambert, if the Pope would be truly in tune with the New Age Christ when he appeared. This understanding is important because of this prophesy:
"Then I saw another beast rising up out of the land itself; he had two horns like a lamb, and he spoke (roared) like a dragon. He exerts all the power and right of control of the former beast ..." (Revelation 13:11-12a; Parallel Bible, KJV/Amplified Bible Commentary)
Bookstore Resources
NEW!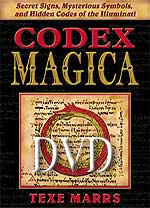 Codex Magica DVD
SEE incredible things in this documentary that aren't found in Texe's bestselling, new exposé book, "Codex Magica".
Includes hundreds of mind-boggling color photographs and film of Illuminati symbols, logos, signs, art, and architecture. Discover the occult secrets of Washington, D.C. monuments, and the Denver, Colorado, airport, the Bohemian Grove witchcraft cult, the Britney Spears-Madonna "lesbian" kiss on TV, and much, much more.
---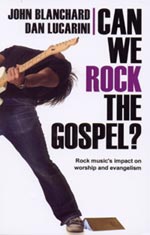 Can We ROCK The Gospel? Book
Warning in a Christian music magazine to naive Christian lovers of "Christian Rock": "I'll bet you aren't aware of all the occultic propaganda in your record collections".
Does God endorse music of every kind? Can we 'cut and paste' secular rock music and 'Christianize' it in the process? Should the Christian Church unite in bringing Rock Music to the altar or should we unite in sending it to the bonfire?
---
Fundamental Bible Study Materials
---
Strong's Bible Concordance -- Handi-Reference Edition - Only $9.99!
An incredible retail price breakthrough! The single most beloved, most useful Bible word study now only $9.99!
1) Alphabetical lising of key words in the Bible; 2) Easy-to-read font type; 3) Words of Jesus in BOLD for easy identification; 4) Printed thumb index tabs to help you find words more quickly; 5) Index of Proper Names listing all the proper names in the Bible along with a pronunciation guide.
Our best-value Bible Study Guide!
---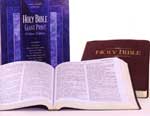 GIANT PRINT KJV BIBLE -- Full Size Study Bible Only $19.99 - Black - Burgundy
This Giant Print (15 1/2 point font) Study Bible is the best value in our Bookstore!
Bible measures a full 8 1/2" x 11", compared to usual full-size Bible of 6 1/2" x 10"
Wonderful value, great gift
---
A Must For Your Study Collection
---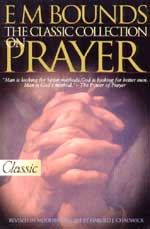 Learn How To Pray
---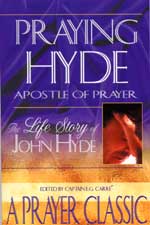 Most Effective Prayer Warrior In Modern History!
---
Has the time arrived for Biblical Resistance?
Bible tells us when to resist authorities and when to obey. At this time, close to the appearance of Antichrist, Personal Timidity + Biblical Ignorance, may prove spritually fatal to a great many Christians.
The Bible obligates Christians to resist any law conflicting with Scriptural principles. Most pastors are strangely silent on the issue of resistance
---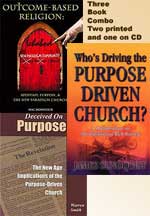 Combo Offer: Three Best Books This Most Important Subject
Is The Purpose Driven Church The "Laodicean Church" of Rev 3?
Are you caught up in it?
How to recognize this church infiltrating your church, Biblical basis for resistance and how to resist.
---
Big Savings on Closeouts and sale items

---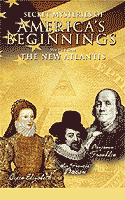 "President Bush:
Evil vs Good Fruits"
Directory of all news articles
Free Radio Transcripts

Free Newsletter Archives

Freemasonry

What Saith Rome

Teachings from the Catechism

Bookstore

Meet the Staff

Weather Control

School Shootings

Understanding Clinton