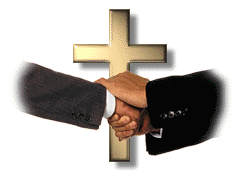 Meet our Director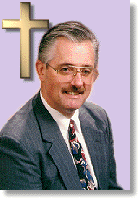 David Bay - Director of Cutting Edge Ministries
I was born August 5, 1946, to a devout Christian family in Colorado; my Dad was a Dairy Farmer and my Mom was a housewife and bookkeeper. From 1964-1968, I attended a Christian college in Portland, Oregon, majoring in Education and English, with minors in History and Business Administration. In March, 1968, I received my Draft Notice, following the Tet Offensive in Vietnam. I joined Army Intelligence for four years. My Security Clearance was Top Secret Crypto.
In 1972, I was released from the Army, returning to Portland, Oregon, where I began the climb the Corporate ladder in Retail Management. In 1984, I moved to New England, where I located in Attleboro, Massachusetts. I soon discovered a fundamental, Bible teaching church that fearlessly proclaimed the "whole" of God's Word. In 1991, I was named Director of Cutting Edge Ministries. On June 10, 1996, Cutting Edge Ministries started its Internet ministry. Since then, God has brought over 2,000,000 people to read the Salvation Plan on Cutting Edge Ministries, in one of eight languages! God is truly good. to Him be all the glory and honor forever and forever!
We have 7 children living from coast-to-coast. They are: Debra, Scott, Max, Ryan, Vicki, June, and Daniel. We also have 9 grandchildren! God is good!



Please feel free to E-mail Cutting Edge Ministries if you have any questions about our outreach ministry.
Return to [ Index of Free Radio Show Transcripts ] [ Currently In The News ] [ Meet Your Pastor ] [ Supporting Your Internet Outreach Ministry ] [ Cutting Edge Seminars On Tape ] [ Cutting Edge Book Store ] [ Freemasonry ] [ Newsletters Archives ]