News Alert
Monday, October 14, 2013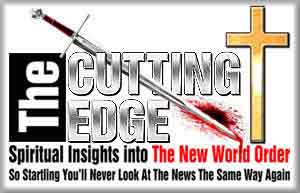 Hitler A Type of Antichrist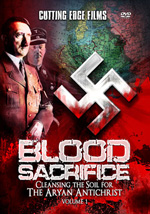 "Blood Sacrifice"
" Cleansing The Soil For The Aryan Antichrist"
Modern secular historians totally fail to understand the unique Satanic phenomenon that possessed and empowered Adolf Hitler, his Nazi Religion and World War II. This video proves that Adolf Hitler was a perfect type of the coming Biblical Antichrist.
Hitler and his Thule Secret Society believed he was the Biblical Antichrist, so they regularly held Black Magick séances in which they called the Spirit of Antichrist out of the Abyss into Hitler.
Antichrist will carry out this Blood Sacrifice religion throughout the whole Earth, not just in Europe. Hitler killed his tens of millions; Antichrist will kill his billions.
http://www.cuttingedge.org/detail.cfm?ID=2552
ALL Aliens / UFO's On Sale 20% OFF
Through Midnight, Monday, 10/14
Combination Offers Save You More!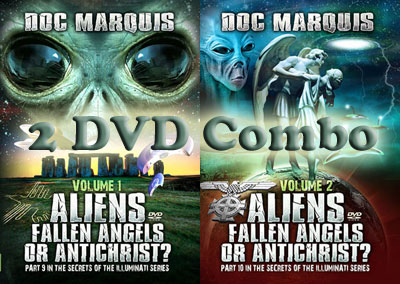 Regularly $49.98, Now only $31.98, You Save $18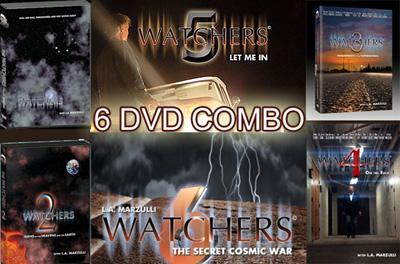 "The Watchers 6-DVD Set"
Combo Offer - Regularly $119.95, Now $79.95
You save $40!
The Watchers 6-DVD Box Offer contains all 6 of L.A. Marzulli's best-selling series on the strange and the supernatural, The Watchers. These are the titles in this 5-pc set: 1) 'UFO's Are Not Going Away'; 2) 'Signs In The Heavens and the Earth'; 3) 'Unseen Supernatural Forces'; 4) 'On The Edge'; 5) 'Let Me In'; 6) 'The Secret Cosmic War'.
Reduced prices good now only for one more day
All items within combination offers are also available individually. Click here to see all items in the Aliens/UFO Category.
---
Popularly Priced $4.99 and $9.99 DVD's
See All Our $4.99 Books / DVD's

30 Titles From Which To Choose

72 Titles From Which To Choose!
---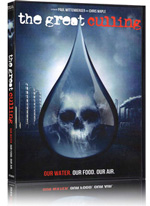 "The Great Culling" - DVD
Our Water, Our Food, Our Air
The Great Culling of the human population has quietly begun. Covertly, insidiously, mercilessly, a global depopulation agenda has been launched.
What did Jesus foretell? 'Unless the days be cut short, no human flesh would survive'! The world is entering into this era of history. Are you spiritually prepared?
---
May Jesus Richly Bless You,
David Bay, Director
Cutting Edge Ministries
800-451-8211