---
Critical Analysis of Headline News
DVD
1. HARK! What is that perverted and putrid smell coming from Washington, D.C. today?
Since Donald J. Trump announced his intention to run for the Presidency, Democrats / Leftists / R.I.N.O. Republicans have daily poured forth a torrent of unprecedented hate and lies. This deluge of hatred for a duly elected President centered around daily lies that were repeated almost daily, even though there was no evidence at all for them. Following the mantra of Adolf Hitler, the Nazi mastermind, Leftist politicians and Mass Media kept repeating them every single day until they convinced approximately 33% of the voting population that Trump was the monster from Hell they had been screaming he was over the past 4 years.
After stealing the 2020 election, these politicians and media leaders are casting a pall over the entire Capitol as their rhetoric has escalated to the point of dictatorial murder and a hatred over anything Christian and/or Biblical.
How has America reached this low point, where our leaders are thrusting the entire nation over the edge of the fiery, boiling hot Abyss? The truth is that this entire world is jetting toward the World War III which will produce Antichrist on the world scene. This "Man of Sin" is now waiting somewhere on Earth, ready to ride on the Earth.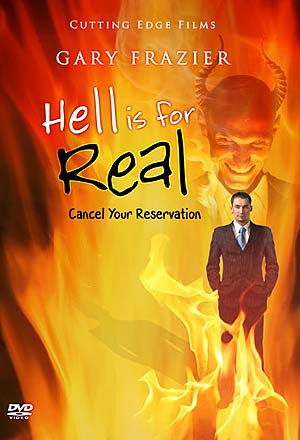 DVD
Therefore, we can now understand what that wretched smell is coming from Washington!
This smell reeks of the sulphur from fire and brimstone, as globalist politicians are bursting with the Spirit of Antichrist!
Let us now turn to prophetic Scripture to see the values and spirit of Antichrist.
"And in the latter time of their kingdom, when the transgressors are come to the full, a king of fierce countenance, and understanding dark sentences, shall stand up. And his power shall be mighty, but not by his own power: and he shall destroy wonderfully, and shall prosper, and practise, and shall destroy the mighty and the holy people. And through his policy also he shall cause craft to prosper in his hand; and he shall magnify himself in his heart, and by peace shall destroy many: he shall also stand up against the Prince of princes; but he shall be broken without hand. " (Daniel 8:23-25, KJV)
Let us examine this complex Antichrist prophecy in some detail.
* "And in the latter time of their kingdom, when the transgressors are come to the full, a king of fierce countenance, and understanding dark sentences, shall stand up."
The terms, "fierce countenance" and "understanding dark sentences" unmistakably refer to one who is a practiced Adept in the Black Magic Arts, giving him tremendous power, but not his own power. His power will be that of the Force behind Black Magic Arts, whom Anton LaVey boldly identifies as Satan!
Hitler "attained higher levels of consciousness by means of drugs and made a penetrating study of medieval occultism and ritual magic ..."
In other words, Antichrist will be a master of Black Magick Witchcraft ("understanding dark sentences") and ("his power shall be mighty" because it is drawn from Satan.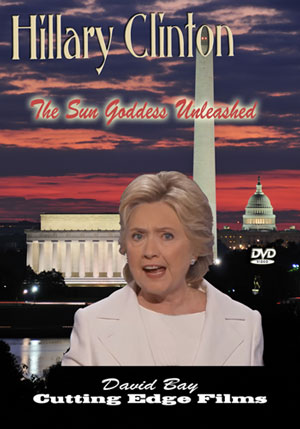 Therefore, we should not be surprised to learn that top politicians are masters of the dark arts too. In the DVD, "Hillary Clinton: The Sun Goddess Unleashed", we reveal that Hillary is a Fourth Level Illuminati Witch and that Bill is a Third Level Witch. Now you know why neither Bill nor Hillary will ever come to Justice on this Earth!
Believe me, the practice of Witchcraft is rampant in the entire structure of Government. When you read that some leaders are Freemasons, Skull & Bones, Rosicrucians, Knights of Columbus and other secret societies, you know that that some people are secretly practicising Witchcraft.
* "And his power shall be mighty, but not by his own power: and he shall destroy wonderfully, and shall prosper..."
The forces of Antichrist are going to "prosper" in their acts needed to put this Man of Sin on the world scene.
The forces now in Washington, D.C., shall "destroy wonderfully". Once they reach the prophetic timeline in which their Satanic Christ is nearly ready to appear, these American leaders would "prosper" as they "destroy "wonderfully/greatly"!
* " and shall destroy the mighty and the holy people..."
God is going to allow the forces of Antichrist to temporarily succeed in their attacks on us. While this passage does refer to the redeemed Jews living in the 7-year-Tribulation, I believe it also applies to us for a short period of time before Jesus raptures us out of this dimension.
In other words, any effort against these forces is going to be defeated. While we should resist their programs and laws, we should be under no illusion that our efforts are going to be victorious over them.
Jesus' return will set the scales of Justice aright. Until then, the forces of Antichrist will be victorious over the forces of the Son of Man.
* "And through his policy also he shall cause craft to prosper in his hand; and he shall magnify himself in his heart..."
When Scripture says Antichrist will "cause Craft to prosper", that is referring to Black Magick Witchcraft!
The minds and hearts of these American leaders is foretold in this phrase, "he shall magnify himself in his heart". In other words, these leaders are to be expected to be unnaturally proud of themselves and exceedingly arrogant and stoutly confident in their own ability to destroy their enemies.
2. President Trump is leaving office in eight days, so why are Leftists in Congress and throughout the world panicking to get him to leave earlier?
NEWS BRIEF: "House Introduces New Articles Of Impeachment Against President Trump", One America News, January 11, 2021
"Democrats are sailing ahead with a fresh attempt to impeach President Trump ... teeing up a possible floor vote on the measure as early as Wednesday."
Nancy Pelosi attempted a shortcut.
"Just beforehand, House Majority Leader Steny Hoyer (D-Md.) tried to introduce a resolution to invoke the 25th Amendment by unanimous consent."
But, Republican representatives blocked that resolution.
"However, the House Rules Committee will reconvene Tuesday to possibly approve a rule that would allow further debate on the 25th Amendment bill."
NEWS BRIEF: "Senator Manchin: 'So Ill-Advised' to Impeach Trump Now, House Dems 'Know the Votes Aren't There' and It'll Divide", Breitbart News, 11 Jan 2021
"On Monday's broadcast of the Fox News Channel's "Special Report," Sen. Joe Manchin (D-WV) stated that there are not the votes to convict President Donald Trump in the Senate, and an impeachment effort now would be "so ill-advised for Joe Biden to be coming in, trying to heal the country, trying to be the president of all the people when we're going to be so divided and fighting again.""
Since Biden wants to heal the country, there must be other reasons that Representative Nancy Pelosi and Senator Chuck Schumer so desperately want to remove Donald Trump NOW rather than simply wait for a few more days until January 20 rolls around and Trump is officially gone.
The only reason I can think of is that these Leftist politicians are very afraid of what President Trump can and might do to them before January 20!
3. Propagandists turned the peaceful January 6 march on the Capitol by Trump supporters into an effective tool of brainwashing convincing "useful idiots" that this was a violent riot aimed at eroding our Constitutional Government.
NEWS BRIEF: "Capitol Riot Used to Crush 'The Big Lie', " American Greatness, January 11, 2021
"On January 6, the day of the Capitol protest/riot/siege, Rasmussen released a poll that showed only a slight majority of Americans believe Joe Biden won the 2020 presidential election fairly. Just 25 percent of Republicans and 52 percent of unaffiliated voters said that Biden's election was on the square."
Many voters wanted a serious investigation.
"But all of that likely is off the table, at least for the foreseeable future."
"Thanks to a mob (crowd) of lawless thugs (Trump supporters), plans to further expose election illegalities and irregularities have been crushed. What Joe Biden referred to last week as 'The Big Lie', the idea that the election was stolen from Donald Trump, will be a verboten topic of discussion by politicians, journalists, and rank-and-file Republicans."
Mary and I watched TV coverage of the march on the Capitol on January 6 on One America TV and what we saw did NOT constitute "mob violence" nor an attack on our system of Government.
We saw average MAGA people wandering around rather aimlessly.
And, when we heard the cry "shots fired", it was on the other side where few people were and where the person was shot and killed.
The agitators there were rather quickly identified as Antifa dressed up in Trump clothing and signs.
But, my ears perked up as I heard TV reporters use inflammatory language to report the event. And, then, I was dumbfounded on the next day to read reports that this march by Trump people on the Capitol was equivalent to the Germans burning down the Reichstag, I knew that skilled propagandists had written the script.
There was no way that the complete fire destruction on the German Reichstag was equivalent to the no fire and no destruction of the U.S. Capitol building on January 6, 2021!
But, "useful idiot" American citizens were accepting that barbaric lie as the gospel truth! America is finished when her citizens are that undiscerning.
This next news story identifies the true nature of this unprecedented truth twisting:
NEWS BRIEF: "Some Kind of Gestapo", American Greatness, January 11, 2021
"What Donald Trump said on January 6, 2020 may have been ill-advised. His supporters, who had come from far and wide and gathered in the nation's capital to protest an anomalous and procedurally corrupted—if not demonstrably fraudulent—election, were in a state of high anxiety."
"Like Churchill Trump immediately paid a heavy price for his words ..."
"Like Churchill, what Trump had said was true."
"What has followed has been an unprecedented crackdown. The tech monopolists moved to suppress the speech of the president and his supporters ... Democrats and media, and many Republicans, referred to the unrest as an "insurrection" and "attempted coup."
"Democrats, with the help of many Republicans, appear to be falling back on some kind of Gestapo ..."
World War II and the genocide of over 20 million Jews, Christians, and miscellaneous people 'unworthy of life' was carried out! For us, World War III and the planned annihilation of several billion people whose lives are unworthy of life are on the cusp of exploding.
And, it is all occurring according to End of the Age prophecies. Are you spiritually ready?
Sophisticated Surveillance also identified many who were at the rally and they are being threatened with retaliation.
NEWS BRIEF: "Alabama police using facial recognition to ID Capitol riot suspects", AL News, Posted Jan 11, originally posted Jan 9, 2020
"Law enforcement agencies across the country are using artificial intelligence facial recognition software to identify members of the violent mob that broke into the U.S. Capitol building on Wednesday ... Oxford Police Sgt. Jason Webb was using the Clearview AI facial recognition application to help identify people who participated in the violent protests Wednesday. Webb told the Journal on Friday that he had 'generated several suspect leads' using the program."
With this fact in mind, should Trump supporters really participate in the rallies announced at all 50 state capitols before Inauguration?
NEWS BRIEF: "FBI Warns: Armed Protests Planned At All 50 State Capitols", One American News, January 11, 2021
"According to an internal FBI bulletin, armed protests are being planned at all 50 state capitols from the January 16 through at least the January 20 and at the U.S. Capitol from January 17 to January 20. The bureau also said some online posts have vowed to use violence if President Trump is removed from office before the inauguration through impeachment or the 25th Amendment."
Based upon what truth twisting I saw following the January 6, Capitol "largely peaceful" demonstrations, I believe that Leftists will attempt to seize the narrative on these state capitol marches to accuse Trump supporters of the most heinous falsehoods imaginable.
In fact, I am deeply suspicious that the "Trump Supporter" march on all 50 Capitol before Inauguration Day is a "False Flag" operation carried out by Leftist Antifa dressed like Trump Supporters. If these provocateurs are violent, then the new Biden Administration could use this violence as a excuse to mount an all-out attack on Second Amendment gun ownership!
I am going to stay away, far far away.
And, America's "Useful Idiots" will lap up this polluted milk.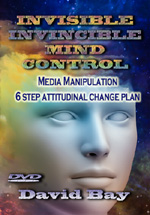 4. As Social Media platforms retaliate against Conservative / Christian users, a new platform takes shape, "GAB"!
NEWS BRIEF: "Free Speech Platform 'Gab' Reports 600,000 New Users in One Day", Breitbart News, 11 Jan 2021
"Andrew Torba, the founder of Gab, said Monday that the free speech platform saw 600,000 new users in one day as President Donald Trump has been censored from most mainstream tech platforms."
"Torba previously revealed that Gab's traffic exploded as high as 753 percent ... Tens of millions of visits ... after Trump and many other conservatives have been purged from Twitter, Facebook, and other big tech platforms."
"Gab has worked to become resilient from suppression from tech companies that no longer wish to host its domain. For instance, Gab hosts its own physical services to avoid censorship from cloud servicing companies such as Amazon Web Services. The free speech company is also reportedly working on a Gab phone to circumvent app store censorship and spur competition in the mobile phone operating system markets.
" 'The solution, as always, is not government', Gab wrote this week. 'It is to build your won. People mock this meme, but Gab lives it. While others whine, we build'."
In the first day alone, 600,000 users sign up.
President Trump signed up!
NEWS BRIEF: "Twitter's Trump Ban Will Mark a New Era for 'Free Speech' Social Media Platforms", One Zero News. Jan 9, 2021
"As major platforms like Twitter and Facebook begin to moderate the extreme right more seriously, sites such as Parler, Gab, and MeWe are primed to harbor deplatformed users and disgruntled conservatives. Attempts to ban movements such as Stop the Steal have already caused Trump supporters to migrate to these alternatives."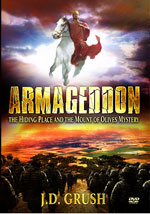 5. Are you ready for the "Biden gun grab"?
NEWS BRIEF: "Get Ready for the Biden Gun Grab", Townhall, Jan 10, 2021
"Democrats now have single-party control of the federal government ... during the campaign he promised to put Beto O'Rourke – the man who blurted out "Hell yes, we're going to take your AR-15s" in charge of his administration's gun policies. "
"we should expect some sort of major crackdown against the Second Amendment and against our other liberties ... They will not – like Congresswoman Lauren Boebert – realize that their safety is fundamentally in their own hands and therefore carry arms and fight for the right of all Americans to do so. "
"The left will attack the First and Second Amendment at the same time, arguing that the free flow of information is dangerous in a country where citizens are armed and can take up action against perceived tyranny. "
Expect a campaign of terror consisting of targeted assassinations and home invasions.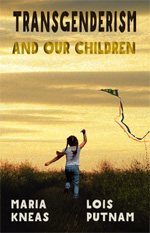 6. California leads the way to confusing its youth in the manner of Sodom and Gomorrah!
NEWS BRIEF: "California forces insurance companies to pay for sex organ mutilation in gender-confused teens", Natural News, Jan 12, 2021
"While millions of Americans with health insurance are still having to pay out of pocket for necessary dental procedures that are considered to be "cosmetic," and thus not covered, California is rolling out the red carpet for gender dysphoric teens to get their sex organs (removed) for 'free'."
California has long been known as the "trend setter" state; what new thing happens in California sooner or later happens all across the continent. And, thus it is true in the 'Sexual Revolution".
Heterosexual sin first was disconnected from Biblical standards.
Then, homosexuality in all its LGBT-Q spectrum was unleashed.
And, now, California is paving the way for gender-oriented sex surgery, aimed at "gender-confused teens"!
Californian leaders spearheading this exceedingly serious sin in the eyes of the Lord should consider just a couple of warning verses:
" Likewise also as it was in the days of Lot; they did eat, they drank, they bought, they sold, they planted, they builded; But the same day that Lot went out of Sodom it rained fire and brimstone from heaven, and destroyed them all. Even thus shall it be in the day when the Son of man is revealed." (Luke 17:28-30)
But, Jesus has a special watch over little innocent children:
"It is impossible but that offences will come: but woe unto him, through whom they come! It were better for him that a millstone were hanged about his neck, and he cast into the sea, than that he should offend one of these little ones." (Luke 17:1-2)
How as Sodom and Gomorrah destroyed?
"Then the Lord rained upon Sodom and upon Gomorrah brimstone and fire from the Lord out of heaven; And he overthrew those cities, and all the plain, and all the inhabitants of the cities, and that which grew upon the ground ... And he looked toward Sodom and Gomorrah, and toward all the land of the plain, and beheld, and, lo, the smoke of the country went up as the smoke of a furnace." (Genesis 19:24-25, 28)
How is God going to annihilate an America which is soaked with the same sins as Sodom and Gomorrah?
"Therefore shall her plagues come in one day, death, and mourning, and famine; and she shall be utterly burned with fire: for strong is the Lord God who judgeth her ... And the voice of harpers, and musicians, and of pipers, and trumpeters, shall be heard no more at all in thee; and no craftsman, of whatsoever craft he be, shall be found any more in thee; and the sound of a millstone shall be heard no more at all in thee;"
"And the light of a candle shall shine no more at all in thee; and the voice of the bridegroom and of the bride shall be heard no more at all in thee: for thy merchants were the great men of the earth; for by thy sorceries were all nations deceived."
"As In The Days of Lot" America shall be annihilated by God for her many sins, which she not only committed herself, but seduced others to commit and to seduce innocent children.
======================================
Since 1989, the following prayer has been a favorite of mine. I would like to finish this Newsletter with it.
"I'm part of the fellowship of the unashamed. I have Holy Spirit power. The dye has been cast. I have stepped over the line. The decision has been made. I'm a disciple of His.
"I won't look back, let up, slow down, back away, or be still.
"My past is redeemed; my present makes sense; my future is secure."
"I'm finished and done with low living, sight walking, small planning, smooth knees, colorless dreams, tamed visions, mundane talking, cheap living, and dwarfed goals."
"I no longer need preeminence, prosperity, position, promotions, plaudits, or popularity."
"I no longer have to be right, first, tops, recognized, praised, regarded, or rewarded."
"I now live by faith, lean on His presence, walk by patience, lift by prayer, and labor by power."
"My face is set, my gait is fast, my goal is heaven, my road is narrow, my way rough, my companions few, my Guide reliable, my mission clear."
"I cannot be bought, compromised, detoured, lured away, turned back, deluded, or delayed."
"I will not flinch in the face of sacrifice, hesitate in the presence of the adversary, negotiate at the table of the enemy, ponder at the pool of popularity, or meander in the maze of mediocrity."
"I won't give up, shut up, let up, until I have stayed up, stored up, prayed up, paid up, preached up for the cause of Christ."
"I am a disciple of Jesus. I must go till He comes, give till I drop, preach till all know, and work till He stops me."
"And, when He comes for His own, He will have no problems recognizing me -- my banner will be clear."
["Written By A Young Afrikan Pastor And Tacked On The Wall Of His House," Distributed By The 'League Of Prayer', P.O. Box 4038, Montgomery, Alabama]