Hot News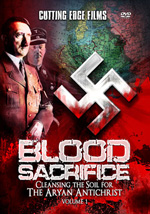 I. As President Obama gave his speech about "curbing" the reach and the excesses of NSA spying, Adolf Hitler would have been mighty proud.
Did Barack Obama borrow a page out of Hitler's playbook?
NEWS BRIEF: "Obama's NSA Speech: What Reform?", Ron Paul Institute, January 18, 2014
"Obama's speech was devoid of any concrete item of reform. There were no specific fixes presented by the president because he does not really believe that anything is broken ... He will ask Congress to 'authorize the establishment of a panel of advocates from outside government to provide an independent voice' in some cases before the FISA court. Even this seemingly concrete proposal is incredibly vague. Who will these advocates be? Who will pay them? To whom will they answer?"
"Adding an additional layer to the bureaucracy to give the appearance of a 'peoples' advocate' sounds more like something out of the old Soviet Union. It is a terrible idea. The American people already have an advocate. It is called the US Constitution. "
During the 1930's, Hitler was consistently aggravated by news reports that he was creating a Germany that could quickly slide into dictatorship, or that he was creating the apparatus for genocide. To combat this news, Hitler would consistently go on the air to make a speech in which he would reassure Germans there was nothing to worry about and he would announce that he was changing the situation.
Hitler never really changed anything, he would just simply stop the program in question for a short while and then resume it in a different department under a different name. Or, he would simply do what Obama did on this surveillance issue and that is reassure citizens that they had nothing to fear from this newly intrusive government.
History continues to repeat itself.
However, the President did rewrite history as he lied about our Founding Fathers and the beginnings of America.
"President Obama yesterday informed us that not only does our freedom depend on the work of spies, but the very birth of our republic was dependent on the same kind of surveillance network that so many are criticizing today. Critics, therefore, are not only unpatriotic but deeply anti-American. The message was clear: "surveillance equals freedom."
What nonsense! Our Founding Fathers operated surveillance turned outward against our enemies, but excluded spying on average Americans. What NSA has done since the attacks of 9/11 is to turn surveillance inward, aiming at average Americans.
And, that is the stuff of Absolute Dictatorships.
Exactly where the Illuminati has planned.
As we have stated many times before, the Elite has taken away all our freedoms on paper, beginning with Patriot Acts I and II. But they have not enacted them yet. They will not enact them until World War III is beginning; and this global war will not begin until the nations of the world are fully formed and functioning as nations.
And, that appears at least 10 years away. Do not allow anyone to deceive you on this point. Read full details in NEWS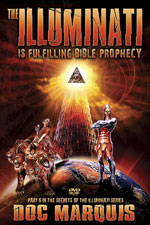 II. In Iraq, the United States continues to silently cooperate with Iran!
President Obama is aiding the Shi'ite Iraq government to attack and destroy primarily Sunni militia forces, aided by Shi'ite Iran.
NEWS BRIEF: "It's not 'our' Iraq anymore", The Montana Standard, January 20, 2014
"... the continued violence in Iraq doesn't discredit the decision of the United States to withdraw troops, nor does it justify any new deployment. Even now, the United States has an interest in Iraq's future and seeks to influence events there. The Obama administration, with congressional support, has expedited the delivery of military equipment to the government of Prime Minister Nouri al-Maliki to be used against the Islamic State of Iraq and Syria, the al-Qaida-affiliated group that seized large portions of Fallouja. Meanwhile, the administration appropriately has been urging Maliki, a Shiite Muslim who has alienated Iraq's Sunni Muslims and dealt harshly with dissidents, to engage in political dialogue and respect human rights."
The last sentence of this quote captures the essence of the situation in Iraq. The Iraqi government is headed by Shi'ites who are backed by Shi'ite Iran. They are primarily battling Sunni forces in a civil war that is rapidly reaching the status of "all-out warfare". The Iranian government is Shi'ite and they have been maneuvering the United States since 2005 to increasingly support PM Maliki, a truly die-hard radical Shi'ite.
Therefore, since 2005, America has really been cooperating with Iran to destroy Sunni militia in Iraq. I find this bitterly ironic, don't you? We falsely accuse Iran of attempting to develop her own nuclear warheads and threaten to strike her militarily if she does not submit to Western control.
Yet, underneath the surface waves, American Presidents Bush and Obama support the Shi'ite forces of Iraq. Truly, Iran has beaten America in Iraq, just as she said she was going to do in March, 2003! Cutting Edge has been reporting on Iran's plan by which she intended to defeat America's invasion of Iraq since April, 2003. Please read these most informative articles, bearing in mind they were written 8-11 years ago.
n1910.cfm HAS IRAN "IGNITED MANY FIRES" TO SET OFF MIDDLE EAST REGIONAL WAR?
n2060.cfm IRAN WINNER OF IRAQI WAR? HOW COULD "AXIS OF EVIL" NATION POSSIBLY ENGINEER DEFEAT OF MIGHTY USA?
n2135.cfm Iran May Be About Ready To Become Iraq's Closest Ally !
n2209.cfm Did President Bush Order The Invasion of Iraq -- In Part -- In Order To Defeat Iran's Enemies For Her?
n2427.cfm Council On Foreign Relations (CFR) Pronounces The Winner of The Iraq War To Be -- IRAN!
You might be interested in these archived Headline News articles as well:
n2177.cfm Iranian State Media Declares That The Appearance of The Shi'ite Messiah Is Imminent!
n2200.cfm Western Intelligence Is Reporting That Russia Is Deliberately Stoking A Propaganda Campaign Designed To Scare Iran Into The Arms Of The Russian Bear -- With The Cooperation of President Bush!
n2318.cfm Iranian President Ahmadinejad Revealed To Be A Freemason!
Now you know the truth about the 11-year "Rumors of Wars" propaganda campaign against Iran.
While we are speaking about Iran, the news from the IAEA (International Atomic Energy Agency) has just announced that Iran has taken the first step in implementing their agreement with Western Powers.
NEWS BRIEF: "Iran halted its most sensitive uranium enrichment work Monday", Arab News, January 20, 2014
"TEHRAN: Iran halted its most sensitive uranium enrichment work on Monday as part of a landmark deal struck with world powers, easing concerns over the country's nuclear program and clearing the way for a partial lifting of sanctions, Tehran and the UN said. An Iranian state TV broadcast said authorities halted enrichment of uranium to 20 percent, just steps away from bomb-making materials, by disconnecting the cascades of centrifuges enriching uranium in Natanz."
Iran is now waiting for Western powers to release several billions of dollars of assets frozen by the sanctions.
The enthusiastic manner in which Iranian officials are touting the anticipated release of these monies tells me that Iran is intent upon following their agreement to the letter. After all, we know that Iran is not really trying to develop her own nuclear warheads, since she bought them "off-the-shelf" from Pakistan in early 2002 (Read full details in NEWS1660).
Furthermore, Iran is now in the Russian orbit and is undoubtedly already in communication with the Russian leadership about Russia's planned invasion of Israel in fulfillment of Ezekiel 38-39 (Read details in NEWS2373). Neither Iran nor Russia will take any action now which will endanger the Russian-led invasion of Israel.
Finally, we know that any attack on Iran will be considered by Putin as an attack on Russia!
NEWS BRIEF: "Russia: Attack on Tehran is Attack on Moscow", Israel National News, 1/15/2012
"Russia has given Iran its bear hug and warns Israel and the West that an attack on Tehran would be considered an attack on Moscow. The threat heightens the prospect of World War III in the event of a military strike on Iran."
Now President Obama is under no illusions; if he orders or sanctions a military attack on any Iranian target, he will be triggering a world war with Russia!
Now, we can relax concerning the bogus idea that any Western nation was actually going to attack Iran (Read full details in NEWS2517, entitled, "Nuclear Armed Iran Fears Can Be Buried Once and For All!")
---
"Countdown To Eternity DVD's"
The Complete Collection
All 9 Titles From Pastor Billy Crone
Regularly $179.99, Was On Sale $159.99 -- Now Reduced To $129.99
The 'Countdown' To Eternity series takes a look at 10 major prophetic signs God has given to lovingly wake us up so we'd repent and be saved before it's too late. This combination offer contains Volumes 1 through 9.
These prophetic signs are many, and this Combination Offer contains the first eight: 1) The Jewish People and their reborn nation, Israel; 2) Modern Technology; 3) Explosion of Worldwide Unrest/ Upheaval; 4) Unprecedented Falsehood; 5) Rise of Wickedness and Perversion; 6) Rise of Religious Apostasy, One World Religion; 7) Big Brother; 8) Going Global - Economy, Religion, Government; 9) Mark of the Beast.
This fresh look at world events through the lens of prophecy is intended to convince unbelievers that the End of the Age is upon us NOW and to urge them to repent while the Age of Grace is still being offered by Jesus.
Titles Can Be Ordered Individually
Watch Dynamic Trailer or Order
---
Popularly Priced $4.99 and $9.99 DVD's
---
NEW Headline News Analysis
Pope Francis I Preparing To Be The False Prophet Revelation 13:11-18
BREAKING NEWS JUST IN! Pope Francis has just announced he will visit Jerusalem in May! Will he make the planned special announcement then, that all religions are united under his leadership?

Abruptly, Significant Progress Occurs In Prophetically Reorganizing All Nations Into 10 Supernations

Prophetic Supernation #9 is forming, with a deadline of December, 2015
South and Southeast Asia (ASEAN) is now coalescing into a single giant nation. When this nation is formed, it will be part of the fulfillment of Daniel 7:7-8
Since Antichrist cannot arise until all nations of the world are reorganized into 10 Supernations (NEWS2363), we must watch the formation of these supernations to gain an understanding of the lateness of the prophetic hour.
In the past few months, impressive progress has been made. The prophetic hour draws near!!
This article reports very "good news" to Christians everywhere!
Finally, after 2,000 years of history following Jesus' death, burial, and resurrection, wicked forces intent upon producing Antichrist are now taking concerted action to reorganize all the nations of the world into precisely the ten (10) supernations foretold 2,600 years ago in Daniel 7:7-8.
While it is not possible to know the precise date on which all these supernations will be completed, at the very least, when we hear some false prophet setting a date for the end of time, or the appearance of antichrist, or proclaiming imminent economic collapse, we will know enough to check the status of this Club of Rome Plan to reorganize all nations into 10.
Personally, I believe that the Rapture of the Church is going to occur before all ten supernations are formed. Once the Church is out of the world, and once the Holy Spirit no longer restrains the plans of evil rulers, the Club of Rome Plan can be finished within weeks at the most.
"Look up, for your Redeemer is drawing nigh". The End is finally seen on the horizon!
President Obama Is Unilaterally Disarming America!
From the Middle East to the Far East, American forces are signalling all-out retreat. Will America survive Barack Obama?