NEWS SNIPPETS -- Below Headline News Analysis
---
We truly need your support now to continue reaching the lost.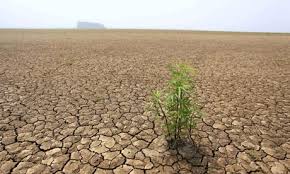 As is usually the case during Summer months, donations and Bookstore purchases are way off. But our expenses do not lessen just because we are in the Summer.
We are also introducing new DVD's and Books, whose purpose is to educate you and inform you of current news in light of End Times prophecy. We need your support in the Bookstore.
We're a small non-profit with costs of a top website: servers, staff, studio expenses and programs. We believe everyone should have access to free knowledge, without restriction or limitation. If Cutting Edge is useful to you, please take one minute to keep us online and to keep us reaching out to almost 50,000 people a year with the Plan of Salvation.
If the Lord has blessed you this year, and if you value the special prophetic viewpoint which Cutting Edge provides, please favor us now with a special gift. Just click on the green button and follow the prompts.
We have tried to make supporting Cutting Edge Ministry easy and convenient, with our green "Donation Button".

May Jesus Richly Bless You. David Bay, Director
Critical News Analysis -- End of the Age
1. Since the Illuminati knows the Rapture is a 'real deal', what impact might the disappearance of tens of millions have on the Mid-Term elections?
The Illuminati Card Game is a role-playing game published in 1995. Every action on each card depicts an action the Illuminati is planning to take to overthrow this current "Old World Order" so the New Order may be established.
"Rapture" -- Even though I was surprised at the detail of the other cards, the inclusion of this Rapture card shocked me greatly. The Rapture is something the Born Again Christians are aching for, not the Illuminati; but, then, I remembered an article I posted nearly five years ago, entitled, "The Rapture of the Church May Be Close, and Both Sides Are Waiting For It". In this article, I made the following very pertinent points:
+ Christians are mightily looking forward to the Rapture, based upon Revelation 3:10; I Thessalonians 4:13-5:4; I Corinthians 15:13-58; and others
* Occultists are also looking forward to the Rapture, having been alerted by their Guiding Spirits that such an event would occur! Beginning in 1987, 'Guiding Spirits' of key New World Order leaders began to inform these human leaders to start preparing their adherents for a spectacular global event, that would occur just after The New Age Christ [Antichrist] will make his appearance. What was this spectacular event to be? As these 'Guiding Spirits' explained, when The Christ appears, there will be many people throughout the world that could never accept his views or his teachings. These people would prove to be a great obstacle in the way the New Age Christ wanted to move the peoples of the world.
Therefore, the 'Masters of the Logos' had decided, these 'Guiding Spirits' said, to suddenly snap these people into another dimension, soon after The Christ arose. These recalcitrant people would be retrained in spirit, so that, when they reenter the 'Reincarnation Cycle', they will be fully persuaded as to the merits of the New World Order. Of course, when these people get back to earth in reincarnated bodies, the New World Order will have been in full swing for several hundred years, and everyone will know then how wonderful the system of The Christ is!
On August 18, 1991, I was sneaked into a major seminar of the Boston House of Theosophy and heard with my own ears a very logical explanation as to why so many people were going to be suddenly snatched out of this dimension [Read NEWS1052].
The fact that the Rapture card is depicted in this deck of playing cards for this game, and arranged last in order by White Magic practitioner, David Icke, speaks volumes about the fact that, in 1995, Steve Jackson knew the entire plan of the Illuminati. They know that, after Antichrist arises, tens of millions of people worldwide are going to be taken in the Rapture; the Illuminati has already spun the lie that will explain this event to their followers.
However, the question of this hour is what effect the disappearance of several tens of millions of genuine Born Again Christians have on the 2018 Mid-Term Elections?
Quite frankly, the disappearance of so many millions of voters who would be expected to vote overwhelmingly Conservative / Republican would deliver the election to the Liberal / Democrat agenda.
2. Democrat Party has invited four groups of voters to leave: Genuine Christians and Catholics, Pro-Life voters, Jews, and Gun Owners (Second Amendment Supporters).
NEWS BRIEF: "NEWS BRIEF: "The Dems' Base Is Alienating Moderates", NY Post, August 7, 2018
"... Unlike the GOP, though, Democrats 'hit a sudden red light at the recent election and proceeded to fall off a cliff'. And it happened precisely when the celebrity- and activist-driven Resistance 'emerged as the face and the voice and the life of the party'. A 'young, rich and cocky' base has put 'the demands of the race-gender lobbies over most voters' more mundane concerns'. And, she adds, 'the damage gets worse every day'."
But, the real story might be loss of support within three groups the Democrats have long taken for granted: Blacks, Hispanics, Gays
NEWS BRIEF: "CNN Sounds the Alarm: Hispanic midterm support not solidifying for Dems", Canada Free Press, August 7, 2018
"Democrats have hit an unexpected speed bump in their drive to regain control of Congress: unsettling signs that the party may not generate as much turnout or support among Latino voters this fall as it expected."
"Despite a procession of provocations from President Donald Trump ... a growing number of Democratic strategists are privately concerned that their candidates are not consolidating Latino support as much as they anticipated in several key races."
"... Allow me to translate that last bit from its native, unintelligible, CNN-speak. What they're really saying is: 'Despite the fact that we spent years coughing up an endless stream of news stories telling you that you're supposed to hate Donald Trump, you Latinos haven't been listening. We're very important and we don't understand how you can possibly ignore our epic 700-day rant'."
If CNN admits this problem, then the lack of Latino support for Democrats must truly be considered a disaster waiting only for the November elections to disappoint the DNC once again.
NEWS BRIEF: "Blacks' approval of Trump reaches a high of 21% and NAACP charges 'racism'," The Washington Examiner, August 7, 2018
"President Trump continues to show improvement among African-Americans, but the NAACP Tuesday called him a racist."
Since Trump's inauguration -- January 20, 2017 -- Mass Media began to call President Trump and virtually every supporter, a variety of epithets, like 'racists', 'Nazi', 'Hitler'. These terms have been bantered about so often and so casually that they are now meaningless.
"In fact, in a new poll released by the group today, Trump's approval rating among blacks has reached 21 percent, more than double what it was in an April Reuters poll."
President Trump received less than 10 percent of the black voter in the 2016 election, so it would be a monumental change if he were to receive 21 percent! Election results could be completely reversed.
NEWS BRIEF: "#WalkAway Movement to Abandon Liberalism Goes Viral: 5,000,000 Liberal Democrats so far", Breitbart News, 1 July 2018
"A movement to abandon liberalism and the Democratic Party has gained some serious traction after a video featuring a gay New York hairdresser went viral. Throughout history, entire movements and the fate of entire nations has depended upon the action of one man or a very small group. Such seems to be the case in this unfolding story where a single man who embodied the very characteristics which Liberals love to emphasize, posted a video on Facebook and YouTube in which he listed the reasons he is walking away from Liberal Democrat Party!"
"... some five million people on Facebook and YouTube have seen the groundbreaking video showing a 'very handsome gay man' who describes his awakening to the inanities of liberalism and the Democratic Party."
3. Even as Hamas' leaders are talking peace, their forces launch 200 missiles into the Gaza Strip.
NEWS BRIEF: "19 Israelis Wounded, 200 Rockets Fired at Israel From Gaza: Israel Responded", Breaking Israel News, August 9, 2018
"Red alert sirens sounded nearly non-stop overnight on Wednesday and early Thursday, as approximately 200 rockets and mortars were fired at Israel from Gaza, wounding 19 Israelis .... Rockets continued to be fired into Israel Thursday morning as a fresh wave hit southern Israel just after 10:00 AM, reaching deeper into Israel than previous missiles. Red Alert sirens were heard as far away as Ashkelon, more than 26 miles from the Gaza border."
"Most of the projectiles landed in open fields. The Iron Dome anti-missile system intercepted at least 25 launches. The IDF is reportedly deploying additional Iron Dome Systems in southern Israel."
Israel struck back quickly.
"Israel responded by attacking more than 140 Hamas military targets"
"Peace" talks were not affected, probably because they were ineffective!
"These hostilities come after an announcement that progress had been made in Egyptian-brokered ceasefire negotiations between Hamas and Israel."
President Trump must propose his 'Deal of the Century' peace plan quickly, before 'Events on the Ground' consume his plan with the fires of all-out war.
4. Democrat leaders have embraced the failed economic system known as Socialism!
NEWS BRIEF: "Sorry, Democratic Socialists — you're still pushing poison", By Karol Markowicz, NY Post, August 5, 2018
"In the crazy, topsy-turvy year of 2018, socialism is somehow on the rise in America. To those of us unfortunate enough to have been born in the Soviet Union, this is troubling. The new socialists say it's different this time. They have a new name and everything: "Democratic Socialism."
I find it highly interesting that the author of this article, Karol Markowicz, reveals that she has a unique perspective on the ineffectiveness of the Socialist Economic System because she suffered under it while growing up in the old Soviet Union,
What is her bottom line warning about this "New Socialism"?
"Don't buy it: It's still based on the same old, failed redistributionist tenets as the old kind — the kind that gave rise to devastating failure in my family homeland."
Be forewarned, Socialism is still a proven poison, no matter how you slice it, dice it, and package it!
"Alexandria Ocasio-Cortez. The newcomer does her best to explain the snake oil: It's "the basic belief" that 'in a moral and wealthy America ... no person should be too poor to live in this country'."
Markowicz focuses her attention on the word "wealthy". You see, only a few highly ranked job bosses and / or party leaders are "wealthy" in Socialism.
"Note the word "wealthy." How exactly does she think the US got that way? It certainly wasn't because of socialistic transfers from wealth producers to wealth consumers. In fact, whatever funds are shifted are available only because some Americans are motivated to produce wealth in the first place."
And, finally, the final nail in the coffin of the 'New' Socialism.
"Alas, all that escapes those pushing an economic system that has yet to work anywhere."
Indeed, think really hard to tell me the nation in modern history which succeeded with Socialism at its core.
Another reason the Mid-Term Election is looking more Red Republican everyday!
5. Did Democrat Senator Diane Feinstein collude with China for 20 long years?
NEWS BRIEF: "Senator Dianne Feinstein (D-CA) was an easy mark for China's spy", by Paul Sperry, NY Post, August 8, 2018
"As vice chair of the Senate Judiciary Committee and a ranking member of the Senate Intelligence Committee, Dianne Feinstein (D-Calif.) has been investigating allegations of President Trump's 'collusion' with Russia. But now we learn Feinstein may be the one compromised by a foreign power."
I am sure that Paul Sperry meant that Feinstein was not the only Democrat compromised by a foreign power. Americans are about to discover the extent to which Hillary Clinton and Barack Obama were controlled and enriched by Russian government leaders!
"Feinstein says she took the staffer off her payroll 'immediately' after the FBI informed her five years ago that her office had been infiltrated by Chinese intelligence, and agents had identified the mole in a briefing. In a statement, the Democratic senator insisted he had 'no access to sensitive information' and that he was never charged with espionage."
However, Feinstein did prove to be a shameless advocate for China. Consider:
* "Beijing got its favored trade status extended — thanks in part to Feinstein. "
* "Feinstein also led efforts to bring China into the World Trade Organization in 1999"
* "Feinstein, still among the Senate's most influential China doves, travels to China each year. Joining her on those trips is her mega-millionaire investor husband, Richard C. Blum, who has seemingly benefited greatly from the relationship."
Another Bill Clinton / Hillary Clinton type of beneficial relationship!
* "China investments have helped make Feinstein, who lives in a $17 million mansion in San Francisco and keeps a $5 million vacation home in Hawaii, one of the richest members in Congress."
Again, the main reason Democrats began screaming accusations that Trump was guilty of 'colluding' with the Russians is to hide the fact that they were colluding with Russia and with China, and who knows which other foreign countries?
As my Daddy used to say: "Those who live in glass houses should not throw rocks"!
6. Facebook is not only a global Leftist organization censoring Conservative content ---
NEWS BRIEF: "Ingraham on Tech 'Corporate Censorship': 'This Isn't About Alex Jones — It's About Freedom and Access to Information'," Breitbart News, 8 August 2018
"Tuesday on Fox News Channel's "The Ingraham Angle" during her show's monologue, host Laura Ingraham questioned the motives of tech companies, including Facebook and Apple, banning Alex Jones and Infowars from its platforms. Ingraham argued the focus shouldn't be on what was banned but the idea that the public's freedom to make these choices on their own was being infringed upon."
"Why do leftists always seem to escape big techs censors? I don't know Louis Farrakhan comes to mind. He's a casual racist, of course, and an anti-Semite who called white people "potential humans," praised Hitler and blamed Jews for 9/11. Well, he's still standing tall on his Facebook page — has a million followers."
Consider this news story which illustrates perfectly how the Liberal, Far-Left agenda is determining who gets censored and who does not.
NEWS BRIEF: "Twitter Suspends Candace Owens' Account for Mimicking Sarah Jeong's Racism ", Breitbart News, 5 August 2018
"Twitter slapped Turning Point USA Communications Director Candace Owens with a temporary suspension after she highlighted racist posts made by Sarah Jeong, the recent New York Times hire whose long history of bigoted tweets about white people has placed the newspaper at the center of a public outcry. The beleaguered platform then reversed the ban, calling it an "error" in an email to Owens."
What did Candace Owens do that got her temporarily suspended from Twitter? She copied and pasted Sarah Jeong's original Twitter, substituting "Jewish people" in place of Jeong's original "white people"! The rest of Owens' Twitter was identical to Jeong's!
Owens was attempting "to show that some forms of racism are considered more acceptable than others".
In other words, Twitter considered name-calling whites to be acceptable but not calling Jews by the same words! (We encourage you to read this news story so you can understand how disgusting Jeong's name calling toward white truly was.)
The Real horror is that Facebook is now demanding that banks give them financial records of Facebook members!
NEWS BRIEF: "Facebook Asks Banks: Hey, let us see your customers' bank statements and card transactions, ok? ", Canada Free Press, August 6, 2018
"Zuckerberg has been asking JPMorgan Chase, Wells Fargo & Co., Citigroup Inc., and U.S. Bancorp ... the news that they're trying to acquire all of your banking information is probably not the kind of publicity they need right now. Yes, you read that right. Facebook has been meeting with top banks in an effort to gain access to their customers' detailed financial data – you know, 'little things' like credit card transactions and checking account balances."
Now you know the true agenda of these global tech companies like Facebook and Twitter! They are not interested in your welfare; they are interested in helping governments to so control their citizens that they can fulfill the surveillance requirement in the 'Mark of the Beast' prophecy:
"And he causeth all, both small and great, rich and poor, free and bond, to receive a mark in their right hand, or in their foreheads: And that no man might buy or sell, save he that had the mark, or the name of the beast, or the number of his name."
How many of you would have signed up so enthusiastically for Facebook had you known that one day, your intimate financial dealings would be given to Facebook? The time has arrived for Conservatives / Christians to get off this global fiasco. The ownership of virtually all such Social Media is far-left activists!