Title: NEW ULTRASOUND MACHINE CAN TAKE 3-D PICTURES OF BABIES DEVELOPING IN WOMB -- WILL ABORTIONISTS ALLOW MOTHERS TO SEE THEIR BABIES' PICTURE BEFORE THE ABORTION IS PERFORMED?

Resources to aid your Understanding
Subtitle: Science has handed anti-abortionists a powerful new weapon in fighting the loss of innocent human life within the womb! Now, 3-D pictures are available which clearly show that it is a precious human life growing within the Mother's womb.
The New World Order is coming! Are you ready? Once you understand what this New World Order really is, and how it is being gradually implemented, you will be able to see it progressing in your daily news!!
Learn how to protect yourself, your loved ones!
Stand by for insights so startling you will never look at the news the same way again.
YOU ARE NOW ON
THE CUTTING EDGE
NEWS BRIEF: "Bringing a very good thing to light", by Cal Thomas, TownHall.com, 5/27/2002, http://www.townhall.com/columnists/calthomas/ct20020527.shtml
"General Electric, which traces its history to 1878 when Thomas Edison established the Edison Electric Light Company, has been responsible for enhancing the quality of human life in many ways. It adds to that tradition with a new ultrasound device that allows doctors and parents to look inside the womb of a pregnant woman and see the image of a baby in 'real-time 4D' rather than the more difficult to read traditional '2D' image.
"GE is running a TV commercial that's more exciting to watch than most programs. It shows the face of a woman as she reacts to seeing her baby for the first time. We also see her husband, an unusual twist on TV. If this scene doesn't touch you in the deepest recesses of your heart, the device could determine whether you have a heart. There's also a Web site where the commercial can be viewed (www.gemedicalsystems.com/rad/us/4d/index.html). Over the song, "The First Time Ever I Saw Your Face," an announcer says, "When you see your baby for the first time on the new GE 4D Ultrasound system, it really is a miracle." [NOTE: "4-D" refers to the fact that this new machine shows the baby moving in real time, giving the fourth dimension.]
We encourage you to stop reading this article now and go to: http://www.gemedicalsystems.com/rad/us/4d/index.html
You will find yourself weeping as you witness the little life within the mother's womb; tears will flow as you see the commercial G.E. has produced showing a very happy Mom and Dad as they first examine the "4-D" Ultrasound picture of their baby moving, with lips moving as if talking; your heart will gladden as the commercial depicts the baby born and in Mother's arms.
You will find yourself weeping when you realize we are murdering 1,500,000 of these pre-born babies per year in this "Christian" country today. You will further sorrow when you realize America has murdered over 40,000,000 [40 million] such precious infants within the womb since Roe vs Wade became the law of the land in 1963. You will truly understand that America has rejected her Christian national foundation [Seminar 1] and has become a post-Christian, neo-Pagan country.
Now, let us return to this feature article for some more exciting news about this new 4-D machine.
"... this device may have some unintended consequences in the cultural battle over the meaning and value of human life. The clarity of the image resembles a high quality photograph. Everyone who sees such a picture will find it extremely difficult to regard the image as anything but that of a baby; not a 'fetus,' not a 'product of conception,' not disembodied tissue. The hands move. So does the head. Does the baby's status change because the parents love him or her and want their child to be delivered safely so they can hold in their arms what the mother now holds in her womb? Or does the child inherit an intrinsic right to life separate from what politicians, lawyers, judges and even the woman herself might think?
"In more than 30 years of speaking to pregnancy help centers, I've met hundreds of women who've had abortions. Virtually all have told me that if they'd seen a picture of their baby, they would have made a different choice. They've also told me that many abortion clinics turn sonogram machines in such a way that the mother is prevented from seeing her baby's image on the screen."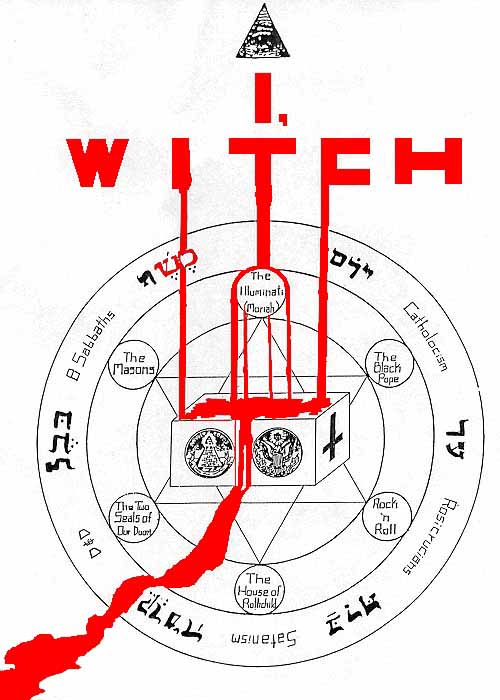 I find it highly incredible that abortion clinics desire the abortion so badly that they will actually turn their sonogram machine away from the Mother so she cannot see the picture of her pre-born child! Planned Parenthood has always told us that they are carrying out the abortion because they want only the best for the pregnant mother. Yet, here we see them taking actions purposefully designed to prevent the Mother from killing her child!

We have already addressed that issue. In NEWS1068, we demonstrate that abortionists want to kill babies! We report an article written by journalist Charles Krauthammer in which he asked abortion doctors why they continue to do "partial birth" abortions when they know the procedure is highly damaging to a woman's reproductive system, making a high percentage of the women sterile who have had this type of abortion. The doctor's bold and clear answer reveals the true nature of the abortion industry.

" 'Why do any partial-birth abortions, then?' " [Krauthammer]

Krauthammer then answers the question. "'The only possible 'advantage' of partial-birth abortion, if you can call it that, is that it guarantees a dead baby at the time of delivery.' " [Dr. Curtis Cook, a specialist in high-risk obstetrics]


If you do not believe that the abortion industry exists only to maximize the number of dead babies per year, listen to the next statement, from yet another abortionist.

""Dr. Martin Haskell, the country's leading partial-birth abortion practitioner, was asked (by the American Medical News) why he didn't just dilate the woman's uterus a little bit more and allow a live baby to come out. Answer: 'The point is here, you're attempting to do an abortion ... not to see how do I manipulate the situation so that I get a live birth instead.' " ["Truth or Consequences In Abortion Issue", by Charles Krauthammer Editorial Column, The Buffalo News, March 14, 1997, p. RC-3.]

The point is, in other words, to deliberately kill as many babies as possible, to kill as many babies as you can persuade expectant mothers to allow you to kill them! And, to get filthy rich by charging the Federal Government lots and lots of money to do the killing!

Remember, Satan views human sacrifices as being very precious to him; further, the younger the victim, the more precious he finds it, and the more power he pours forth upon the earth. Therefore, killing pre-born victims within the mother's womb is the most precious of all human sacrifices.

It is no accident that, as America began to destroy and remove its original Christian Values Foundation that Roe Vs Wade was declared by the Supreme Court. As God was about to allow Satan to move upon America, one of Satan's first acts was to provide a steady flow of precious human sacrifices. Thus, you can see the accuracy of this Illuminist Satanic symbol, above. In order to achieve the New World Order, Satan planned for huge numbers of human sacrifices, from abortion, to infanticide, to euthanasia, and to war.

CONCLUSION

In this feature article, above, Cal Thomas concludes his expose' on this new ultrasound technology by stating that Congress and state legislatures ought to pass laws requiring mothers to see their babies prior to giving final consent to an abortion. He believes that if a mother with normal maternal instincts were to see her tiny baby within her, moving and pursuing his/her lips, America would have a lot less abortions.

We absolutely concur. This goal is worthy of every Christian's active support. Pro-Abortion groups have gone to great lengths to disguise the fact that a woman is carrying a baby! Instead of calling it a "baby", they call it a "fetus", "tissue mass", and a number of other terms that disguise the reality from the mother.

A Cutting Edge subscriber, Dr. Mark Lowney, is an obstetrician with offices in East Providence, Rhode Island. He has actively jumped on this new technology, which he explains on his Home Page, http://www.babys1stimpressions.com/f5.html

You can see the pictures of a live baby within a mother's womb by clicking on "The Viewing Womb" on his Home Page. Dr. Lowney has purchased a state-of-the-art 3D Ultrasound machine and does charge reasonable fees for a mother to use it. However, Dr. Lowney will waive his fee for any woman who is currently contemplating an abortion! He rightly believes, as a Born Again Christian, that most mothers will refuse an abortion once they see that the "fetus" they are carrying is a genuine baby! Some mothers have already made just that decision.

You may call his office at 401-486-7741.


END OF THE AGE PROPHECIES

We wish to allow God the final word on this matter. Once you read these prophecies, you can see how very close we are to the End of the Age.

What does the Bible say about this whole "Culture of Death" we have allowed to creep into American society?

1) Proverbs 8:36b, "all they that hate me love death."

From this verse, we can only conclude that the reason American society today is so caught up in a love affair with death, and its blackness, is that we hate God.

2) Romans 6:23a, "For the wages of sin is death;"

3) Jeremiah 12:17, "But if they [any nation] will not obey, I will utterly pluck up and destroy that nation, saith the LORD." God underscores the gravity of the repeated sin situation in a nation, by swearing by His Holy Name that He will utterly, completely, pluck up a rebellious sinful nation and destroy it, just as a gardener would pluck up a plant and tear it out of the ground, with the root system still intact. God must destroy America now, as I fervently believe we have crossed the line of inevitable judgment with Him, with our sorceries [witchcrafts], our murders of the innocent and helpless, and our entire litany of national sins. Certainly, America has reached the point where "For her sins have reached unto heaven, and God hath remembered her iniquities. Reward her even as she rewarded you, and double unto her double according to her works: in the cup which she hath filled fill to her double." (Revelation 18:5-6) Since we believe this warning, given to the Economic Babylon of Revelation 18, may be the United States [Read Radio Transcript CE1038], we urge you to fully comprehend the serious, urgent nature of our national condition before God!!

4) Matthew 18:10, "Take heed that ye despise not one of these little ones; for I say unto you, That in heaven their angels do always behold the face of my Father which is in heaven." While some scholars may argue that this term, "little ones" refers to the spiritually immature born again Christians, we cannot dispute this Scripture where Jesus lovingly stated, "Suffer [allow] the little children to come unto me, and forbid them not: for of such is the kingdom of God." (Mark 10:14)


God loves and protects the little children, and will dispense unlimited judgment and eternal punishment for child abusers and child killers at the day of judgment. Satan, on the other hand, hates little children, and calls them to be sacrificed to him. Thus, we can justifiably call these abortionists -- especially partial-birth abortionists -- practitioners of Satanism. They will welcome the coming of Antichrist, for their type of trade will be in great demand in his shortly lived kingdom!

This type of unnatural sin is part and parcel of the fulfillment of Biblical prophecies about the End of the Age. In 2 Timothy 3:1-4, the Apostle Paul lists the personal characteristics of those unsaved people who will be living in the "Last Days". Read carefully portions of this Scripture:

"This know also, that in the last days perilous times shall come. For men shall be lovers of their own selves, ... unthankful, unholy, Without natural affection, ... fierce, despisers of those that are good ... lovers of pleasures more than lovers of God;"

Doesn't this Scripture adequately describe the people of today, of American society, of Western society? Do not be deceived. This "Culture of Death", where we are murdering our babies, our elderly, our sick, and others who are deemed "unworthy of life" is a very, very strong indicator of the approaching footsteps of Antichrist.


Are you spiritually ready? Is your family? Are you adequately protecting your loved ones? This is the reason for this ministry, to enable you to first understand the peril facing you, and then help you develop strategies to warn and protect your loved ones. Once you have been thoroughly trained, you can also use your knowledge as a means to open the door of discussion with an unsaved person. I have been able to use it many times, and have seen people come to Jesus Christ as a result. These perilous times are also a time when we can reach many souls for Jesus Christ, making an eternal difference.

If you have accepted Jesus Christ as your personal Savior, but have been very lukewarm in your spiritual walk with Him, you need to immediately ask Him for forgiveness and for renewal. He will instantly forgive you, and fill your heart with the joy of the Holy Spirit. Then, you need to begin a daily walk of prayer and personal Bible Study.

If you have never accepted Jesus Christ as Savior, but have come to realize His reality and the approaching End of the Age, and want to accept His FREE Gift of Eternal Life, you can also do so now, in the privacy of your home. Once you accept Him as Savior, you are spiritually Born Again, and are as assured of Heaven as if you were already there. Then, you can rest assured that the Kingdom of Antichrist will not touch you spiritually.

If you would like to become Born Again, turn to our Salvation Page now.

We hope you have been blessed by this ministry, which seeks to educate and warn people, so that they can see the coming New World Order -- Kingdom of Antichrist -- in their daily news.

Finally, we would love to hear from you.

You can contact us by mail or email.

God bless you.

Subscribe to our email updates and messages from our editor by entering your email address below


Return to: