Stand by for insights so startling you will never look at the news the same way again.
YOU ARE NOW ON
THE CUTTING EDGE
Copyright © 2006 Cutting Edge Ministries. All rights reserved. See full copyright notice below.
News of Fidel Castro's Impending Death - Whether Death Occurs Now or Later, Ramifications Could Be Huge
Written by a long-time friend of The Cutting Edge. We are not using this Believer's name for obvious reasons.
For forty-seven years now, the Cuban Community here in Miami, around the United States and in the island of Cuba, has been waiting for the big day of a change.
On Sunday, July 30, 2006 AT 9:00 P.M. Miami time, all television channels had a special bulletin stating that Fidel Castro handed all powers to his closest army generals that have served him in the regime. Within a half an hour, the streets of Miami known as Calle 8 (8th St.), Bird Road, Sweetwater and Hialeah were filled with the Cuban Community celebrating the downfall of Fidel Castro. Along with the Cubans, there were Venezuelans and famous Cuban musicians among the crowds. The elderly cried for joy, saying that Castro's day had finally come to an end.
Others talked with caution, waiting for final news. The Cuban youth that were born in the United States shouted out of their cars 'The Tyrant has fallen' while flying Cuban flags out of the windows.
The Cuban people are very expressive in their feelings toward Castro and his forty-seven year regime. This regime has separated family members for many, many years. It is a regime that taught the Cubans to spy on each other for a small amount of rice and beans as reward. It is a regime that has sequestered the hearts in total fear and submission to Fidel Castro. The only thing that Castro has not been able to conquer in the Cuban's hearts is the hope that one day his regime will be gone, Cuba will be liberated and the people will live a decent life with a bright future for them and future generations. Forty-seven years have been bottled up in the hearts of the Cuban people. The news that broke out Sunday night here in Miami has been a glimmer of hope of one day returning to the land that they left behind. For many, many years we have seen rafts arrive at Miami shores empty, or with dead or barely alive Cubans who tried to flee Castro's regime.
Although the Cubans here are celebrating Castro's downfall, there is a BIG concern for the people in Cuba. We are worried that blood will be shed if the citizens rise up against the current leader, Raul Castro, who is reported to be ruthless. One thing that should be noted is that the night the news broke, President Bush was landing at the Miami International airport. He stayed through Monday and met with the U.S. Coast Guard and influential Cuban leaders.
Since Sunday, many eyes have been upon Miami, both nationally and internationally, especially the countries of Bolivia, Spain, Argentina and Mexico, including Hugo Chavez of Venezuela.
Experts that once worked with Fidel Castro in the Intelligence Unit have stated that most probably, Castro is already dead or physically incapable of leading the country. Castro has been sick before, the experts say, but never before in the forty-seven years has he ever handed his power over to anyone else. He would never make that decision lightly.
Also according to other experts, the signature on the documents that were read on television is not Fidel Castro's signature. Strangely, the person that reported the transfer of power was one of the managers of Castro's Communication Departments, not Fidel's brother, Raul Castro. For many Cubans, this is enough of a reason to believe that Fidel is dead. Internal Medicine doctors here in Miami have said that for a man almost 80 years old to have this kind of surgery for gastro bleeding is extremely risky. If he made it through the surgery, Fidel Castro would have all sorts of tubes down his throat, heavily sedated and unable to make decisions. Twice my Mother has called her Sister in Cuba who hinted that she does not know if 'The Cousin' (meaning Fidel Castro) is dead or alive. According to my family members and other co-worker's family members in Cuba, the military/police forces have doubled in the streets. Many of the people are staying indoors for fear. People are living more in fear now than ever before, as the next hours and days are crucial for Cuba, Miami and even the entire United States.
Authorities here in Miami fear that Castro's death or near death will cause another Mariel Boatlift, where the Cuban people ran out to the streets, the government opened the doors, and a mass exodus ensued. The White House has stated -- long before Castro turned over his power to his brother Raul -- another exodus from Cuba would be a national security threat to the United States; this view has been in place especially after 911.
It could be considered a provocation of war.
According to close internal resources, Cuba is armed from one end to the other; not all of the missiles were taken out during the Cuban Missile Crisis back in 1963. As I write this report, there are missiles reportedly pointed directly at Washington D.C. and the Miami area, just 90 miles from Cuba. These missiles have been pointed at the USA for a very long time as Castro has always stated that he would not leave Cuba or give up without a fight. I strongly believe that Castro's regime is now preparing for war, thinking that because of his decision to transfer power, the United States would attack. This main tactic of fear has been used on the Cuban Military and the general population for many years. This fear of the U.S. invading Cuba has been forced on the population since Fidel Castro took over as dictator.
The White House is staying low-key until confirmation of Castro's death is announced. According the statements, nothing has changed with the transfer of power from Fidel to Raul. One of the most famous Cuban sayings is 'It is the same dog, but with a different collar'.
I have been to Cuba several times to visit my extended family. My personal view is that both the United States and Cuba do not want to release any news about Fidel as they are buying time. If he is already dead, this news will be a shock to the Cuban people in Miami, as well as in Cuba. I strongly believe that the news outlets are giving only bits and pieces of details so that all hearts will be prepared for what is to come. My niece and I are members of the American Red Cross here in the Miami area. We have been told that whatever comes down, the Red Cross workers/staff are given 72-hours advance warning of any impending problem. As of Monday, July 31, we have been put on stand¬by to be called for the Cuban crisis, as well as for the first hurricane of the season.
Please pray with us and for us that the Lord will have mercy on us all and that no more blood is shed.

As this Cutting Edge subscriber has noted, the news concerning Fidel Castro's health has been contradictory and vague. Let us review some of these news stories now.
NEWS BRIEF: "Castro recovering fast, say officials", Dawn International News, August 5, 2006
"HAVANA, Aug 5: Cuban leader Fidel Castro is recovering satisfactorily from stomach surgery, the country's vice-president said on Saturday, while government sources said he had started to eat and sit up in bed. Brazilian officials denied a newspaper report they had been told by Cuban authorities the veteran revolutionary had a malignant stomach tumor and may never be able to return fully to power."
You can see that this Cuban subscriber is entirely correct when she reports that the news the Cuban exiles originally received was that Fidel would never be able to return to power. Of course, this is the reason Fidel transferred authority to his brother, Raul.
"In Havana, where residents were stunned at Monday's announcement that the "Commandant" had temporarily ceded power to his younger brother, Raul Castro, sources who had spoken to government officials said that while he may not have the all-clear yet, Fidel Castro was doing well for a man of 79 ... Neither Castro brother has been seen since the handover of power, triggering uncertainty about Cuba's future and speculation that Fidel's 47-year rule could be drawing to a close."
"Uncertainty" at the level of a government -- in this case, the Cuban government in Havana -- becomes a raging political firestorm of "certainty" in the community of Cuban exiles. As you read this first-hand article, above, that political firestorm is quite evident. Miami police took precautions along these lines, too.
"In crowded and crumbling Central Havana, some residents set out for the beach to escape the heat on Saturday, the anniversary of riots in 1994 which were the worst outburst of civic violence communist Cuba has seen. The streets were calm but plainclothes policemen stepped up their vigilance, ready for any trouble. The riots led Castro to open the doors to migration, and more than 35,000 Cubans fled to the sea in precarious crafts and rubber tires."
This next segment verifies the information reaching the Cuban exiles in Miami, supposedly coming from Cuban Intelligence.
"In Brazil, the Fulham de Spatula newspaper reported that Brazilian President Luis Ignacio Lula ad Silva and members of the ruling Workers' Party had been told by Cuban officials that Castro had a malignant stomach tumor and his condition was worse than has been publicly admitted." (Ibid.)
When Venezuelan President Chavez cancelled his weekend visit with Fidel, the rumor mill undoubtedly just went crazy
"In Caracas, a government source said Venezuelan President Hugo Chavez was now unlikely to fly to Havana this weekend to see his friend Castro. The populist Venezuelan leader has helped keep Cuba's government afloat since the collapse of its former benefactor the Soviet Union through cheap oil and billion-dollar payments for Cuban doctors to work in Venezuelan slums. If Mr Chavez flew to Cuba to see Castro, it could indicate the Cuban leader was lucid and in a condition to receive visitors." (Ibid.)
Even the Bush Administration threw gasoline on the fire of raging speculation that Castro was so sick he could not return to power.
"US Secretary of State Condoleezza Rice, in a message beamed to Cuba on Friday night, told the island's residents that 'much is changing there' and now was the time to push for democracy."
What did this Cuban subscriber say to point out that the facts are certainly not normal right now?
* "Castro has been sick before, the experts say, but never before in the forty-seven years has he ever handed his power over to anyone else."
* "... both the United States and Cuba do not want to release any news about Fidel as they are buying time."
If intelligence and diplomatic channels of both countries are "buying time", that might explain the back-and-forth news reports so common since July 30.
Conclusion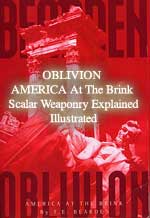 Whether Fidel can manage to stay alive and/or return to power, the human aging clock is ticking against him. Sooner or later, Fidel will be dead and Cuba will rocket through a transition phase. That transition could be bloody or it could pass without serious incident. The latter course seems unlikely, given the pent-up passions of Cubans both in the island nation and in Miami.
And, if the Bush Administration seeks a "Regime Change", using Fidel's death or incapacity as the excuse, Venezuela might try to intervene, and then the United States might be embroiled in a Regional War, particularly if the Venezuelan response is on the South American continent rather than in Cuba itself.
Finally, are there still missiles in Cuba? No one knows. It is historic fact that President Kennedy accepted the word of Soviet dictator Khrushchev that he had removed the missiles, backed up by cylindrical objects underneath tarps on outgoing naval vessels. Kennedy never did land military or intelligence forces to make sure all missiles were gone. Given the capability of American satellites to look deeply within the ground, I would suspect that no missiles are still in Cuba from the 1961 Cuban Missile Crisis.
Fidel Castro has certainly prepared his leadership, the generals of his army, and his people, to believe that America is going to invade the country one day. Listen back to our Newsletter of December 18, 2004, paragraph VII, where we report:
Cuba is certainly a believer in the American "Regime Change" strategy, and calls out her army to warn Bush not to invade.
NEWS BRIEF: "Cuba hails wargame warning to US", Yahoo News, December 15, 2004
"Cuba pressed on with its biggest military exercises in almost 20 years, with 400,000 reservists joining regular forces and millions of civilians in wargames which the authorities say are to deter a US invasion. About 100,000 Cuban regular troops are also taking part in the 'Bastion 2004' exercises which started Monday ... 'The enemy will never catch us by surprise', the official communist party daily, Granma, trumpeted Tuesday in its coverage of the wargames which proceeded as ailing President Castro welcomed Venezuelan President Hugo Chavez, his only close ally in the Americas, whose government helps keep Cuba's energy-starved economy afloat with cut-rate oil.
"The only way to stop aggression is to make it abundantly clear that, in this case, Cuba will become, from one end to the other, an enormous wasp's nest that no aggressor, however powerful, will be able to overcome', Defense Minister Raul Castro said..."
While the United States issued its standard policy that we have no intentions of invading Cuba, President Castro believes otherwise. He is familiar with the Pentagon's "Regime Change" strategy as outlined in NEWS1833, which is based upon a book on the current bookstore selection entitled, "The Pentagon's New Map", by Thomas P. Barnett. Castro has probably read the book! He knows Cuba is a "Non-Integrating" nation and ripe for overthrow.
For this reason, Cuba and the Americas seem to be sitting on a powder keg!
Are you spiritually ready? Is your family? Are you adequately protecting your loved ones? This is the reason for this ministry, to enable you to first understand the peril facing you, and then help you develop strategies to warn and protect your loved ones. Once you have been thoroughly trained, you can also use your knowledge as a means to open the door of discussion with an unsaved person. I have been able to use it many times, and have seen people come to Jesus Christ as a result. These perilous times are also a time when we can reach many souls for Jesus Christ, making an eternal difference.
If you have accepted Jesus Christ as your personal Savior, but have been very lukewarm in your spiritual walk with Him, you need to immediately ask Him for forgiveness and for renewal. He will instantly forgive you, and fill your heart with the joy of the Holy Spirit. Then, you need to begin a daily walk of prayer and personal Bible Study.
If you have never accepted Jesus Christ as Savior, but have come to realize His reality and the approaching End of the Age, and want to accept His FREE Gift of Eternal Life, you can also do so now, in the privacy of your home. Once you accept Him as Savior, you are spiritually Born Again, and are as assured of Heaven as if you were already there. Then, you can rest assured that the Kingdom of Antichrist will not touch you spiritually.
We hope you have been blessed by this ministry, which seeks to educate and warn people, so that they can see the coming New World Order -- Kingdom of Antichrist -- in their daily news.
Finally, we would love to hear from you.
God bless you.
Copying and distributing this article in violation of the above notice is also a violation of God's moral law.