2. During Martin Luther King day, black Republican activist, Candace Owen, recalled the words of Barbara Jordan in 1995:
Limit the numbers of lesser-skilled immigrants in order to help the African-American workers.
NEWS BRIEF: "MLK Day, Flashback 1995: Decades Later, Immigration of lesser skilled people does not serve the Interests of Black America Remains a Dream", Breitbart News, 21 Jan 2019
"Civil rights icon Barbara Jordan warned more than two decades ago of mass legal immigration's impact on black Americans. To this day, her reforms to aid the black community have remained (only) a dream."
"In a television ad on Martin Luther King Jr. Day, NumbersUSA — the organization that fights for American workers in the immigration debate — is running an ad featuring Jordan's famed recommendations to Congress in 1995. 'The commission finds no national interest in continuing to import lesser skilled and unskilled workers to compete in the most vulnerable parts of our labor force', Jordan said at a presentation in August 1995 as the chair of the U.S. Commission on Immigration Reform.
" 'Many American workers do not have adequate job prospects', Jordan said. 'We should make their task easier to find employment, not harder'."
This point is precisely the one President Trump has been preaching for years.
Today, one of the most important effects of his economic reforms is that employment among black and Hispanic workers have skyrocketed, to the point where the unemployment rate among these two groups is the lowest EVER recorded in history.
Now the point I am making is that, if American black leadership understood the direct link between allowing illegal immigration at the expense of black jobs in 1995, why does the black leadership today tolerate the actions of Democrat officials who are doing their best to destroy black jobs?
A growing number of black leaders do understand and are speaking out.
Candace Owen states that blacks are exiting in a "Blexit" Walk Away Movement!
NEWS BRIEF: "Pro-Trump Candace Owens: 'Blexit' Is a 'Revolutionary Declaration of (Political) Independence', " Breitbart News, 21 Jan 2019
"Blexit campaign founder Candace Owens spoke ... on Sunday amid the inaugural Los Angeles Blexit rally, which hosted hundreds of free-thinking black, Hispanic, and Latino activists."
" 'It's beyond a war. It's a declaration of independence, right? It's revolutionary. It's letting people know that we don't have to be oppressed because we are minorities', Candace Owens said of the BLEXIT movement. 'We should not feel like we are separate from the American dream. I mean, I am shocked to see like, I have this vision and so many Latino people responded and said, 'Put us in BLEXIT. We're the L.' And here we are. We are in downtown Los Angeles'."
Who is 'oppressing" these minorities -- blacks, Hispanics, and Latinos, according to Ms Owens?
The Democrat Party!
The time has come for America's minorities to end their automatic support for the Democrats. During every election cycle, Democrats speak glowingly about their emotional commitment to these minorities, but then forget about all the campaign promises the moment the election is over.
The time has come for these minorities to abandon the Democrat Party and embrace the Donald J. Trump bandwagon which makes decisions which are best for Americans.
"The BLEXIT movement" -- leaving the Democrat Party!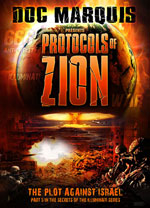 DVD
3. Far-Left agitators carried out a confrontation hoax by sending a Native American into a crowd of pro-Life, pro-Trump, Catholic crowd and then screamed that the students attacked them!
NEWS BRIEF: "Limbaugh: NRO Pushed Covington Hoax to Win 'Approval of the Mainstream Media'," Breitbart News, 21 Jan 2019
"Rush Limbaugh identified National Review as a news media outfit that prioritizes the pursuit of 'approval [from] the mainstream media' over veracity (truth) in reporting ... When we see a picture of a teenager who's white wearing a Trump hat, a 'Make America Great Again' hat, and he's standing there smiling while some aging Indian leftist activist is beating a war drum, what do we (the Media) do?"
"We immediately condemn the kid, without even thinking!"
This tactic perfectly illustrates the Leftist plan: "Get in someone's face and then play victim for the cameras"!
NEWS BRIEF: "Leftist Activism 101: Get in someone's face and then play victim for the cameras", Legal Insurrection, Jan 21, 2019
"The recent interaction in DC between high school students (one in particular) and an older activist who is Native American reminded me of a warning I once received from a colleague as to how I needed to prepare myself if I ever was in a hostile crowd or confronted.
"A classic leftist/occupy activist tactic, I was warned, was to confront a target and immediately start screaming that the target was being aggressive even though that was not true."
Leftist agitators are literally attempting to turn truth into a lie and a lie into so-called "truth"!
God warned, nearly 3,000 years ago, against just such a person: "Woe unto them that call evil good, and good evil; that put darkness for light, and light for darkness; that put bitter for sweet, and sweet for bitter!" (Isaiah 5:20, KJV)
When God uses the word "WOE", He is warning of impending judgment! America continues to invite the judgment of God!
4. In the first 22 days of 2019, Mass Media has churned out four (4) Fake News stories!
NEWS BRIEF: "Four Massive Media Hoaxes in First Three Weeks of 2019", Breitbart News, 22 Jan 2019
"We are only three weeks into 2019, a mere 22 days, and already the establishment media have hit us with four massive hoaxes, four flaming piles of fake news."
1) Media Lie About Conservatives Outraged Over Dancing Video: "The media opened the year on a stupid note with a wave of fake news that claimed, without any evidence (because there was none), conservatives had become outraged by a video of Socialist It Girl, Rep. Alexandria Ocasio-Cortez (D-NY), getting her groove on in high school."
2) Media Spread Homophobic Conspiracy Theory About Sen. Lindsey Graham (R-SC)
3) Media Lie About Trump Suborning (Encouraging) Perjury
4) Media Launch Online Hate Crime Against Covington Catholic High School Kids
"If you think the media are despicable and dishonest now, wait till the 2020 presidential election — you haven't seen anything yet." (Emphasis added)
Listen to the admonitions of the Protocols of the Learned Elders of Zion, written almost 200 years ago, channeled through a Rothschild. Speaking to the role the Mass Media is to play in the latter stages of time, just before the Masonic Christ is to arise.
* "In order to put public opinion into our hands we must bring it into a state of bewilderment by giving expression from all sides to so many contradictory opinions and for such length of time as will suffice to make the [average person] lose their heads in the labyrinth and come to see that the best thing is to have no opinion of any kind, in matters political." [Protocol #5]
* "We must compel the governments of the goyim to take action in the direction favoured by our widely conceived plan ... by what we shall represent as public opinion, secretly prompted by us through the means of that so-called 'Great Power' -- the Press, which, with a few exceptions, is already entirely in our hands." [Protocol #7]
* ""In the hands of the States to-day there is a great force that creates the movement of thought in the people, and that is the Press. The part played by the Press is to keep pointing out requirements supposed to be indispensable ... and to create discontent ." [Protocol No. 2]
*"The principal object of our directorate consists in this: to debilitate the public mind by criticism; to lead it away from serious reflections calculated to arouse resistance; to distract the forces of the mind towards a sham fight of empty eloquence. In all ages the peoples of the world, equally with individuals, have accepted words for deeds, for they are content with a show and rarely pause to note, in the public arena, whether promises are followed by performance. Therefore, we shall establish show institutions ..." [Protocols #5; reiterated in Protocol #10]
This single paragraph tells us all we need to know about politicians of both parties, but especially Liberals. They deliberately intend "debilitate" our minds and to "distract" us through "sham" speeches of "empty eloquence". We certainly have seen and heard enough of this type of speaking to last us a lifetime! You can just put the name of any number of politicians on both sides of the aisle that fit this description. Talk, talk, and talk some more, is the motto of the consummate politician.
Once you understand that Liberal / Leftist politicians on both sides of the aisle are merely carrying out their assigned roles designed to tear down this present system so that the New World Order can be established, you will be far less aggravated daily!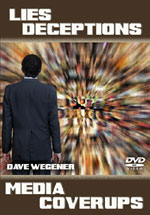 DVD
5. Once again, Leftist celebrities attacked the Catholic students using abuse rhetoric and calling for their murder.
NEWS BRIEF: "Hollywood Producer Calls For The Murder Of Covington Catholic Kids: 'Go Screaming – Into The Woodchipper'," Tea Party News, Jan 21, 2019
"Jack Morrissey, a Hollywood Producer who is known for projects such as Beauty and the Beast and the Twilight Saga, called for minor teen high school boys to be murdered in a violent, gruesome manner."
"Jack Morrissey takes the cake for the most disgusting attack on the minor Catholic boys. #MAGAkids go screaming, hats first, into the woodchipper," Morrissey tweeted with a photo of a woodchipper."
Decent people not filled with unreasoning hate jumped to the defense of these kids.
"Full video of the incident shows the teens did nothing wrong — they were ambushed by blacks calling them "crackers" and the Native Indian man is a far left activist who harassed the children. In fact, upon further review of the entire video, many people are now apologizing to the Covington Catholic teens, admitting they were duped by selectively edited video and 'fake news'."
Was Jack Morrissey channeling the same spirit who triggered Kathy Griffin to hold an caricature of President Trump's bloody severed head?
This rhetoric was so pronounced that it triggered the Attorney General to warn that he would not tolerate any such threats to any students.
NEWS BRIEF: "Kentucky Prosecutor Fires Warning Shot To People Threatening Acts Of Violence Against Covington Catholic High School", Tea Party News, January 21, 2019
"On Sunday, Rob Sanders, a Kenton County Prosecutor, fired a warning shot to leftists threatening acts of violence against Covington Catholic High School. Mr. Sanders represents the 16th Judicial Circuit in Kenton County and he made it very clear acts of violence will not be tolerated. 'Threatening acts of violence against educational institutions in Kentucky is a felony and we don't take it lightly no matter the circumstances. #KYcrime' Rob Sanders said in a tweet."
"The left wing media erupted this weekend after students from Covington Catholic High School were targeted with a smear campaign when deceptively edited videos of the children were posted to Twitter. The frauds in the mainstream media are starting to backtrack their stories after video surfaced of the whole incident involving the Catholic teens and the Native American activist, proving the teens were framed."
This Mass Media horror show is going to continue for the next two years, until voters throw Liberal politicians out of office and shut down supporting Media. We can only hope and pray that they have not destroyed America by a thousand cuts of their whip.