VOLUME 2 -- "Riddles In Stone: The Secret Architecture of Washington, D.C."
Two film industry festivals have just notified Chris Pinto, of Antiquities Research Films, that they have officially selected "Riddles In Stone: The Secret Architecture of Washington, D.C.", as one of their "Official Selections".
This action represents the first step in winning an award, the same step taken last year by "The New Atlantis". These are the independent film industries which have officially admitted "Riddles In Stone":
1) New York Independent Film Festival -- July
Last year, the New York Film Festival awarded Volume 1, "The New Atlantis" their prestigious award, the "ScreenCraft Award", given to the Best Feature-length Documentary.
2) Los Angeles Independent Film Festival -- September
Last year, the Los Angeles Film Festival awarded "The New Atlantis" their "Best Historical Documentary".
Please pray that "Riddles In Stone" will meet or surpass last year's honors for "The New Atlantis".
---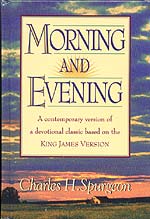 ---------Introductory Inspiration -------""Thou art my hope in the day of evil." Jeremiah 17:17
The path of the Christian is not always bright with sunshine; he has his seasons of darkness and of storm. True, it is written in God's Word, "Her ways are ways of pleasantness, and all her paths are peace;" and it is a great truth, that religion is calculated to give a man happiness below as well as bliss above; but experience tells us that if the course of the just be "As the shining light that shineth more and more unto the perfect day," yet sometimes that light is eclipsed. At certain periods clouds cover the believer's sun, and he walks in darkness and sees no light. There are many who have rejoiced in the presence of God for a season; they have basked in the sunshine in the earlier stages of their Christian career; they have walked along the "green pastures" by the side of the "still waters," but suddenly they find the glorious sky is clouded; instead of the Land of Goshen they have to tread the sandy desert; in the place of sweet waters, they find troubled streams, bitter to their taste, and they say, "Surely, if I were a child of God, this would not happen." Oh! say not so, thou who art walking in darkness. The best of God's saints must drink the wormwood; the dearest of His children must bear the cross. No Christian has enjoyed perpetual prosperity; no believer can always keep his harp from the willows. Perhaps the Lord allotted you at first a smooth and unclouded path, because you were weak and timid. He tempered the wind to the shorn lamb, but now that you are stronger in the spiritual life, you must enter upon the riper and rougher experience of God's full-grown children. We need winds and tempests to exercise our faith, to tear off the rotten bough of self-dependence, and to root us more firmly in Christ. The day of evil reveals to us the value of our glorious hope.
(C.H. Spurgeon, "Morning And Evening Devotions")
---------- This Weeks Hot News ----------
I. The U.S. Supreme Court handed abortion opponents their very first national victory in the Abortion Battle last week, when they decided to ban the hideous murder of infants known as the "Partial Birth Abortion"!
NEWS BRIEF: "Supreme Court's conservative majority handed anti-abortion forces a major victory: Decision bans Partial Birth Abortion procedure and set the stage for further restrictions", Kansas State Collegian Online, 4/20/2007
"The Supreme Court narrowly decided Wednesday in favor of President Bush's Partial-Birth Abortion Ban Act ... Introduced in 2003, the act has been debated upon by members of both parties and was considered by many, until Wednesday, to be unconstitutional. The Supreme Court's 5-4 vote is the first restriction of abortion since the historic Roe v. Wade case of 1973, which declared abortion a constitutional right."
This next quote verifies one of the objections which Cutting Edge had originally posted concerning this 2003 Partial Birth Abortion Ban.
"Amanda Baxa, vice president of K-State's chapter of Students for the Right to Life, said she was glad members of the Supreme Court decided the way they did. 'I was pleased that they did vote for it, but I would have liked to have seen something more strict', said Baxa, junior in life sciences. 'The bill they did vote for is not going to do much. The thing is, this is going to ban a specific type of abortion, but this isn't going to put an end to abortion in general'."
For those of you who do not know exactly what a Partial Birth Abortion is, let us quote an earlier Cutting Edge article on this subject:
"A partial birth abortion occurs when a doctor allows only a partial part of the head to come outside the mother before he pulls back the vaginal skin, jabbing sharp medical scissors into the back of the baby's head in order to twist it so that the brain stem is destroyed. If the doctor waits until the head is completely outside the body of the mother, that doctor cannot then legally insert those sharp scissors into the back of the skull, because he/she would be killing a live baby who has just been born -- according to currently existing law!" (NEWS1829, "Another Look At The Horror of the Bill To "Prohibit Partial Birth Abortion").
Please re-read NEWS1829, for this original 2003 "Partial Birth Abortion Ban" which the Supreme Court just upheld contains a fatal flaw so serious that partial birth abortions may be allowed to continue, under the guise of being outlawed!
We found the exact bill as President Bush signed it on November 5, 2003. This "fatal flaw" wording which Dr. Lowney discovered in the original bills coming out of the House and the Senate survived intact and are the heart and soul of this 2003 Partial Birth Abortion "Ban"!
What is this wording, as revealed in NEWS1829? "the person performing the abortion deliberately and intentionally vaginally delivers a living fetus until, in the case of a head-first presentation, the entire fetal head is outside the body of the mother..."
(Read this exact wording in the actual bill signed by President Bush and upheld by the Supreme Court)
However, this fatal flaw did not prevent Christians from enthusiastically endorsing this Supreme Court decision.
NEWS BRIEF: "Christians Applaud High Court's Partial-Birth Abortion Ruling", by Doug Huntington, Gospel Herald, April 19, 2007
"Christians have overwhelmingly been voicing their satisfaction with the recent ruling by the Supreme Court which upheld a 2003 law banning the controversial partial-birth abortion. The Partial Birth Abortion Ban Act was reinforced by a 5-4 vote on Wednesday, with judges explaining that its restriction does not violate a woman's right to abortion."
President Bush stated his satisfaction with the High Court ruling:
""I am pleased that the Supreme Court upheld a law that prohibits the abhorrent procedure of partial-birth abortion. Today's decision affirms that the Constitution does not stand in the way of the people's representatives enacting laws reflecting the compassion and humanity of America. The partial-birth abortion ban, which an overwhelming bipartisan majority in Congress passed and I signed into law, represents a commitment to building a culture of life in America."
Christian organizations were also pleased:
" 'With today's Supreme Court decision, it is just a matter of time before the infamous Roe v. Wade decision in 1973 will also be struck down by the court', explained Roberta Combs, president of the Christian Coalition of America (CCA), in a statement."
In fact, many supporters of this Court decision now believe that this 5-judge panel can now be counted on to issue a ruling one day to outlaw Abortion Upon Demand completely. This next segment reveals that this ban will not reduce the actual numbers of abortions committed annually.
"Anti-abortionists have said that the case will not reduce the actual number of abortions, however, since an alternative procedure – where the fetus is dismembered in the uterus – will still be available and is more common among women ... about 90 percent of abortions in the United States – which number over one million – occur in the first twelve weeks of pregnancy, thus unaffected by the ruling."
Liberal Democrats exhibited their normal knee-jerk reaction, this solidifying the notion in people's minds that some great and good action had finally been delivered against abortion.
"Hillary Clinton Attacks Decision"
"Senator Obama 'Strongly Disagrees' With Court Decision"
"Senator John Edwards: 'I could not disagree more strongly with today's Supreme Court decision' "
Christians will look upon the universal dismay expressed by these Democrat candidates for president and conclude that the Supreme Court really delivered a blow against Abortion. These same Christians then can credit President Bush for supporting the 2003 bill, and feel a greater support for a President who is under fire for his wars and for a number of domestic ills, the kind of political fire which is leading to impeachment rhetoric. This increased Christian support for Bush makes it much less likely he will ever be impeached.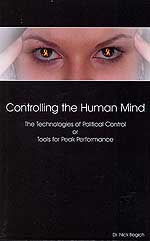 II. More is now known about the Virginia Tech mass murderer, Cho, and it confirms our original analysis of this tragedy!
NEWS BRIEF: "Seung-Hui Cho Was a Mind Controlled Assassin", by Paul Joseph Watson, Prison Planet, April 19, 2007
"Deadly accuracy, disturbing revelations suggest outside involvement in VA Massacre, cocktail of brainwashing from prozac, violent video games contributed to carnage ... Seung-Hui Cho was a mind-controlled assassin ... cultural brainwashing of violent video games and psychotropic drugs directly contributed, as it does in all these cases, to the carnage at Virginia Tech on Monday morning."
This firm linkage between Prozac and/or Ritalin to mass murders at public schools is the worst-kept "open secret' in the modern era. We have already noted the statement made by New Age author, Bill Cooper, in "Behold A Pale Horse", when he said:
"Using drugs and hypnosis on mental patients in a process called Orion, the CIA inculcated the desire in these people to open fire on schoolyards and thus inflame the antigun lobby. This plan is well under way, and so far is working perfectly. The middle class is begging the government to do away with the 2nd amendment." (Page 64)
Then, Cooper addresses Prozac specifically: "I have found that these events [public shootings] have indeed happened all over the country. In every instance that I have investigated -- the incident at the women's school in Canada, the shopping center in Canada, the Stockton, California, massacre, and the murder of Rabbi Meir Kahane -- the shooters were all ex-mental patients or were current mental patients who were all on the drug PROZAC! This drug, when taken in certain doses, increases the serotonin level in the patient, causing extreme violence. Couple that with a posthypnotic suggestion or control through an electronic brain implant or microwave or E.L.F. intrusion, and you get mass murder ..." [Cooper, p. 225; emphasis in original]
If you "Google, Advanced Search" listing on this issue, you will be shocked.
"Prozac + School Shootings" = 21,300 results

"Ritalin "+ School Shootings" = 14,800 results
Informed people in the secular world seems to know exactly the linkage between these drugs and violent school shootings. Conservative Christians just have to come up to speed in their understanding.
This next article spells out this linkage very well.
NEWS BRIEF: "Cho Seung-Hui May Be 9th School Shooter Under Influence of Psychiatric Drugs -- Documented to Cause Homicidal Ideation, Suicide, Psychosis, Mania and Hostility", Citizen's Commission On Human Rights, April 17, 2007
"In the wake of yesterday's shooting rampage at Virginia Tech by gunman Cho Seung-Hui, state legislators, civic and human rights activists are asking why Congress has failed to investigate the link between psychiatric drugs and school violence, given the high rate of psychiatric drug use by the shooters. According to breaking news from investigators at Virginia Tech, Cho may have taken depression drugs—documented by the Food and Drug Administration to cause suicidal behavior, mania, psychosis, hallucinations, hostility and "homicidal ideation." (link) If Cho Seung-Hui's psychiatric drug use is confirmed, it would bring the total to 61 killed and 77 wounded by psychiatric drug-induced school shootings."
This next segment specifically mentions Prozac.
"In September 2005, following confirmation that Red Lake Indian Reservation school shooter, Jeff Weise, was under the influence of the antidepressant Prozac, the National Foundation of Women Legislators, together with American Indian tribal leaders, called for a Congressional investigation (link) into the correlation between psychiatric drug use and school massacres. To date there has been no response to this request despite documentation that at least eight recent school shooters were under the influence of psychiatric drugs at the time of the shootings."
We encourage you to read this article fully, for it goes on to specifically list all the shootings in which anti-depressant drugs were a common denominator! Bill Cooper was right in his book, "Behold A Pale Horse"!
Now, notice Cooper's statement that the CIA is able to specifically implant the desire to shoot up a campus! "Using drugs and hypnosis on mental patients in a process .... the CIA inculcated the desire in these people to open fire on schoolyards and thus inflame the antigun lobby."
Mind Control is at such a high level of capability, people would not sleep nights if they fully understood.
One firearms expert could not believe how efficiently Cho killed with his two handguns.
"Charles Mesloh, Professor of Criminology at Florida Gulf Coast University, told NBC 2 News that he was shocked Cho could have killed 32 people with two handguns absent expert training. Mesloh immediately assumed that Cho must have used a shotgun or an assault rifle. Mesloh said the killer performed like a trained professional, 'He had a 60% fatality rate with handguns - that's unheard of given 9 millimeters don't kill people instantly', said Mesloh, stating that the handguns Cho used were designed for 'plinking at cans', not executing human beings."
This reality speaks to the probability that Cho did receive expert weapons training. From whom could he have received such training? The CIA comes readily to mind, especially since Bill Cooper revealed that the CIA had developed the technique whereby they can inculcate into a person's mind the specific desire to shoot up campuses.
This next article comes from a nationally known former CIA ULTRA Mind Control victim.
NEWS BRIEF: "Access Denied For Reasons of National Security", by Cathy O'Brien with Mark Phillips
"Below this intro are some direct quotes from our book 'ACCESS DENIED'...about a tiny little town in Virginia ... Blacksburg, we felt strongly would eventually become 'news'! WHY.... because Blacksburg houses (underground in the side of a local Blacksburg mountain!) the best kept US government's ABOVE TOP SECRET laboratory for developing/applying (as in Cathy's case) such weapons such as human robotic mind control programming. Ask yourself... 'how ironic' that a tiny little town, as disclosed about in 'ACCESS DENIED' in Virginia could HOST the worst school massacre in US history on a day of extreme importance that a so called 'showdown between Congress and the Pentagon/Executive Branch" over the war funding and pulling our troops out ... to most likely divert the people's attention away from what is being perpetrated against all of u.s." (Emphasis in original)
How close is Virginia Tech to the CIA? Going back to our Prison Planet article, above, we read:
"... VA Tech is pulling links from its website concerning their relationship with the CIA. Reports from November 2005 confirm that the CIA was active in operating recruitment programs based out of VA Tech. Several professors from VA Tech are involved in government programs linked with NASA and other agencies. Such details only fan the flames of accusations that Cho could have been a Manchurian Candidate, a mind-controlled assassin."
For this reason, and because all government programs fully function according the Plan of the Illuminati, this entire shooting episode carried the occult numeric signature of "11". The day of the attack -- 4/16 -- adds to an "11" and Cho stopped killing when he had murdered 32 people. His suicide raised the total number of dead to "33", which is not only "11x3", but is one of the most holy numbers in the entire occult system of numerology Please read NEWS1766, where we quote occult author, Elizabeth Van Buren in her book, "Secrets of the Illuminati". She speaks of the importance of "11" and "33":
"Students of Numerology are well aware that numbers affect a person's life. One's name, place, and time of birth all have an influence on one's physical, mental, and spiritual being. Each letter as number has a certain vibratory effect ... the picture produced by the various combinations gives an understanding of the character, karma, and potentialities of the person ... in Spiritual Numerology, the numbers 11, 22, and 33 are the three 'Master Numbers', the highest being 33 ... This highest of the master numbers was the age of the Master Initiate (Jesus) at his death, resurrection and ascension, giving more esoteric accents. The '33' symbolizes the highest spiritual conscious attainable by the human being." [Ibid., p. 161-2]
Did you catch that bit of information? "The '33' symbolizes the highest spiritual conscious attainable by the human being."
Thus, the numbers "33" and "11" speak directly to the coming New World Order, where the Masonic Christ will so cleanse the earth that only "Perfected Men" will be left alive. What is a Perfected Man? He is one who has attained "33", the " highest spiritual conscious attainable by the human being."
Let us go back, for a moment, to the CIA/Intelligence link to Virginia Tech and to Blacksburg, Virginia, as we discussed, above. It turns out that Cho's sister works for a company which, among other things, provides intelligence services to the Federal Government!
NEWS BRIEF: "Va. Tech Shooter's Sister Works With State Department", ABC News, April 17, 2007
"The sister of Seung-hui Cho, the man accused of carrying out the worst day of violence on a college campus in U.S. history, works out of the State Department as a contractor, government officials told ABC News. Sun-Kyung Cho, the shooter's older sister, is listed in the State Department directory as a personnel assistant at the Bureau of Near Eastern Affairs, but sources say she reports to McNeil Technologies, which is one of the many administrative/managerial support contractors used for Iraq reconstruction management projects."
Now, that does not sound too sinister, does it? However, when you go to the McNeil Technologies website and look under their Intelligence Services button, you will see a box labeled, "Intelligence". Clicking on that box, we read:
"McNeil's Intelligence and Language Center (ILC) provides unmatched expertise in the areas of Intelligence and Language Services. The combination of Intelligence and Language guarantees our clients mission success."
Now, we have a intelligence services link between the CIA and Virginia Tech at Blacksburg and to Cho's sister, who reports to a company providing intelligence services to the American government.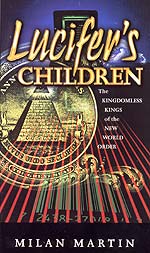 DVD
III. Almost immediately, the Gun Control Lobby began agitating for stricter gun controls, against all logic and discernment. Some of the largest political names in the political arena signed up for this effort.
The European press took up the Gun Control mantra first.
NEWS BRIEF: "The gun mania that puts my boy in danger every time he goes to school", The Daily Mail (U.K.), 17 April 2007
"If all this is something far too complicated to fix by the time Luke ventures off to university – and pray God he stays safe – there is one element to the mayhem for which there is no such excuse. Guns. Most of what I have heard about guns and freedom and the Constitution in 20 years in America is pure poppycock. The concept that to be 'free', you must be able to buy a machine gun or a Glock 9mm pistol – or even an over-the-counter hunting rifle – is simply rubbish ... It is symbolic that Virginia, scene of yesterday's tragedy, is at the epicentre of American gun culture ... Along with the great majority of parents in this troubled land, I'd be more than grateful if someone in Washington's Imperial Presidency would cut the cant – and the campaign contributions from the gun lobby – and get on with controlling the firearms market. Before my boy ventures off into the danger zone.'
American politicians began jumping into the fray.
NEWS BRIEF: "New targets for Kucinich: 9/11 and handguns", Cleveland.com, April 19, 2007
"Kucinich's congressional office ... issued a press release this week in the aftermath of the Virginia Tech shootings that promised Kucinich will draft legislation to ban the purchase, sale, transfer or possession of handguns by civilians."
Oh, yes, and remember that Kucinich is the one who is going to introduce impeachment legislation against Vice President Cheney very soon.
NEWS BRIEF: "Mayor Bloomberg To Fund Anti-Gun Ad Campaign", WCBS-TV News, April 19, 2007
"(CBS) JERSEY CITY, N.J. Mayor Michael Bloomberg and a coalition of 214 mayors are using the Virginia Tech massacre to pressure Congress to give local cops the information they need to trace illegal guns used in crimes. CBS 2 has also learned that they're also launching a TV ad campaign starting Sunday."
This next statement by Mayor Bloomberg is pure nonsense.
"We're fighting criminals and illegal guns. Why is Congress fighting us'?"
Remember the bumper sticker that reads: "When guns are outlawed, only outlaws will have guns".
Remember, also, that 25,000 unarmed students provided killer Cho with an unbelievably easy target. Had anyone on campus been armed that day, it is far less likely that Cho could have killed so many so quickly. But, Virginia Tech outlawed anyone carrying guns, even though Virginia state law allows citizens to carry guns.
One gun control advocate posted this statement which I think it really true: "60,000,000 gun owners in America shot no one yesterday. One CWP holder in a classroom there at VT could have brought the killing to an instant halt, but there were no CWP holders there because VT, like all schools in America, has been declared a 'disarmed victim zone'. The blood of this atrocity is on the hands of those who demand that we remained disarmed and go like sheep to the slaughter!"
Dr. Scott Johnson, Cutting Edge subscriber and Prophecy Club speaker, has written a very special article on this subject.
NEWS BRIEF: "Turning Blood-Stained 'Gun-Free Zones' Into 'Gun-Crime-Free Zones' ", Dr. Scott Johnson, Right Remedy
"I am always amazed by the enthusiastic attempts of liberals to outlaw guns in the hands of the innocent victims and law-abiding citizens whenever a murderer shoots people. Op-Ed pieces and Hollywood liberals are already claiming that the NRA and the prevalence of guns are one of the main reasons behind the murder of 33 students and professors at Virginia Tech ... On the contrary, the gun violence makes me even more dedicated to carrying my concealed weapon wherever I go and encouraging other good citizens to do the same! Can anybody else see the connection between the shootings at Virginia Tech, the sniper attacks in D.C. and Baltimore, the Amish and Columbine massacres, and all of the public school shootings? They all occur at 'gun-free zones'."
Then, Dr. Johnson reports that, in 2006, a Virginia Tech spokesman revealed how happy he was that the college had just outlawed guns on campus.
"In 2006, Virginia Tech spokesman Larry Hincker said he was happy that the General Assembly voted down a bill that would have given qualified college students and employees the right to carry handguns on campus ... In June 2006, Virginia Tech's governing board approved a violence prevention policy that reaffirmed the school's ban of law-abiding students carrying the means to defend themselves against homicidal mass murderers."
I wonder if he would like to take those words back now?
Several years ago, we carried a book entitled, "Dial 9/11 And Die". This book demonstrated the fallacy of citizens thinking that the police can and will defend them if they ever come under attack. Not only has this silly thinking been proven right in America over the years, but this Virginia Tech massacre amply illustrates the point. Have you seen those pictures of the police and SWAT team members hiding behind trees while they gave Cho all the time he needed to murder 33 people?
Police authorities cannot protect you or your family against armed attack.
However, if government forces acts stupidly during the time you are under attack, you are really doomed if you have depended upon police to protect you. This next story reveals that Federal Authorities actually ordered local and state police and SWAT teams to "stand down" while Cho was busily murdering 33 people!
NEWS BRIEF: "Feds Ordered VA Police To Stand Down: Local authorities were told to take no action to pursue killer", by Paul Joseph Watson, Prison Planet, April 20, 2007
"Police and EMT workers at Virginia Tech tell us that campus police were given a federal order to stand down and not pursue killer Cho Seung-Hui as Monday's bloodshed unfolded ... we have received calls from police and EMT's who tell us that a stand down order was in place, and this is also confirmed by eyewitness Matt Kazee, who is a Blacksburg local."
"Kazee talked to local EMT's and police who told him the same thing, that the order was to wait until federal back up arrived before any action was taken. This explains the complete non-response of the police in the two hour gap between Cho's first two murders and the wider rampage that would follow later that morning."
This next segment tells us why the Feds possessed the authority to give this kind of order.
"The policy of federal control over the University was put in place following a previous shooting in August 2006 in which a police officer and a hospital security guard were killed."
Using this recent new authority, Federal officials ordered campus police to take no specific action designed to prevent Cho from murdering any more innocent students. This next segment notes what a normal police reaction to a double homicide on campus would have been.
"... a former long-term University police officer, George French, told the Alex Jones Show that it is routine to seal off a campus on which a suspected gunman is loose. 'Setting up a series of roadblocks, controlling access to very large pieces of property, is very much routine on any university campus in Canada and in the United States," said French.
"After a double homicide, when you're looking for a dangerous fellow with a firearm, I find it unfathomable that a series of roadblocks weren't set up…to prevent the felon from escaping."
French could find no logical conclusion other than deliberate inaction on the part of officials. "We have another coordinated, allowed event…the parallels are so common in each case; you can write the script in advance."
I find it interesting that this former police officer would use the word, "script", for that is precisely the thinking of Illuminati planning documents. Listen:
""Their script is now written, subject only to last-minute editing and stage-directions. The stage itself, albeit as yet in darkness, is almost ready. Down in the pit, the subterranean orchestra is already tuning up. The last-minute, walk-on parts are even now being filled. Most of the main actors ... have already taken up their roles. Soon it will be time for them to come on stage, ready for the curtain to rise. The time for action will have come." [Lemesurier, "The Armageddon Script" , p. 252]
On April 16, 2007, had the time arrived for Cho to step on the stage at Virginia Tech campus to carry out the scenario set out for him? Only such a scrip can explain these many seemingly inexplicable, contradictory facts about this awful shooting.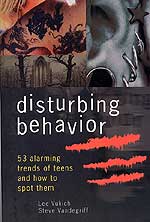 IV. Some cities and towns reacted soberly and properly to this massacre.
NEWS BRIEF: "Tennessee House vote permits guns in more places", By TOM HUMPHREY, Knoxville.com, April 19, 2007
"NASHVILLE - In a surprise move, a House panel voted Wednesday to repeal a state law that forbids the carrying of handguns on property and buildings owned by state, county and city governments - including parks and playgrounds. ' think the recent Virginia disaster - or catastrophe or nightmare or whatever you want to call it - has woken up a lot of people to the need for having guns available to law-abiding citizens', said Rep. Frank Niceley, R-Strawberry Plains."
"As amended, the legislation still wouldn't allow guns on school property, however."
One town has an amazing success record in preventing crime once they allowed citizens to carry guns. Authorities running this town went beyond just "allowing" their citizens to carry guns; they passed a law "requiring" their citizens to carry arms!
NEWS BRIEF: "25 years murder-free in 'Gun Town USA': Crime rate plummeted after law required firearms for residents", World Net Daily, April 19, 2007
"As the nation debates whether more guns or fewer can prevent tragedies like the Virginia Tech Massacre, a notable anniversary passed last month in a Georgia town that witnessed a dramatic plunge in crime and violence after mandating residents to own firearms. In March 1982, 25 years ago, the small town of Kennesaw – responding to a handgun ban in Morton Grove, Ill. – unanimously passed an ordinance requiring each head of household to own and maintain a gun."
Now, that is a dramatic requirement, don't you think? Of course, opponents of such a drastic action predicted grave results, 25 years ago. What has really happened?
"Since then, despite dire predictions of 'Wild West' showdowns and increased violence and accidents, not a single resident has been involved in a fatal shooting – as a victim, attacker or defender."
Amen! Results speak for themselves. As this one person, quoted above, said, "60,000,000 gun owners in America shot no one... "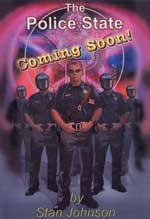 V. As Congress quietly passed a new Federal Drivers License bill, we can now see the REAL reason behind the REAL National I.D. card.
NEWS BRIEF: "The REAL Purpose of the REAL I.D.", Channeling Reality
"OTTAWA, Ontario, June 1, 2005 (PRIMEZONE) -- BlueBear Network International, Inc (Pink Sheets:BLBR) announced today it has extended its exclusive licensing of facial recognition and secure distributed search technology from Ottawa-based VisionSphere Technologies, to offer State motor vehicle agencies the ability to link driver's license databases between all U.S. states, Canada and Mexico -- as proposed by the sweeping REAL ID Act approved by Congress this month."
We have spoken a great deal about the current effort to create the planned nation, NAFTA, out of Canada, the United States, and Mexico (Read NEWS1002 for full details and how this fulfills prophecy)
However, this information about a Congressional bill passed in June, 2005, informs us that one of the major reasons a Federal Driver's license was created was to "link driver's license databases between all U.S. states, Canada and Mexico".
Read carefully:
"The passing of the Real ID Act by Congress earlier this month will enable BlueBear to position itself to be a key technology player in linking driver's license databases throughout North America', said Andrew Brewin, President and CEO of BlueBear Network. 'Given that BlueBear is already deploying information sharing systems in Law Enforcement, adding Driver's Licenses is a logical extension'."
This next segment tells us the reason such a linking of databases is required.
"To have a combined data base requires compatibility of the numbering system and information captured (EDI compliant). That's the real reason behind the Real ID. No doubt the driver's license number will include country code and state-province code. Even though the card stock might look different depending upon the issuing agency, the data will be designed to reside in a single database for all three countries."
Not only is our police state continuing to build against us, but NAFTA is following the route blazed by the European Union, i.e., systematically becoming a nation following its creation. NAFTA was Nation #2 to be created in the Illuminati plan to recreate the nations of the entire world into 10 Super Nations (fulfillment of Daniel 7:7-8 and Revelation 17:12-17).
These are exciting prophetic times in which to live. One particular prophecy comes to mind which fully defines these terrible times.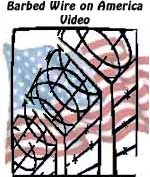 DVD
VI. Congress seems poised to pass a greatly restrictive bill which would refuse grass-roots organizations from reporting legislation which is about to be passed.
NEWS BRIEF: "U.S. House set to vote on "Grassroots Gag Order: Contact your representative today to oppose H.R. 984", by Donald Wildmon, Founder and Chairman, American Family Association
"Without a doubt, this could be the most important letter I have written you. I wrote to you in January about legislation in the U.S. Senate that could have silenced grassroots communication. Thankfully, the legislation was defeated after you and other concerned citizens let your voices be heard. Now, the U.S. House of Representatives is set to vote on the same issue.
"The U.S. House is set to vote on H.R. 984, which would effectively keep AFA and every other pro-family organization in America from providing you information on bills in Congress. Under H.R. 984, we would only be able to provide you information on a bill at a high cost and at great danger of being penalized by Congress."
"To put it bluntly, members of Congress are tired of getting your e-mails and phone calls, and H.R. 984 is designed to keep information from you that might inspire you to call or write your representative."
"Click Here to read AFA's review of H.R. 984."
"The new Democratic Senate thinks that if it can keep you from getting information - which is what H.R. 984 would do - then its members will not be getting e-mails and phone calls from you."
"Representatives favoring this bill are simply tired of hearing from you. That is the bottom line. They don't want to hear from you. They don't want you to be informed. They want to silence you. How? By simply keeping you from receiving information that AFA provides."
"I know that language is strong, but H.R. 984 will do exactly what I've said."
This matter IS urgent. Time and time again, Christians and/or Conservatives have learned what our Congress and White House are about to do to us only because of grass-roots organizations who are looking carefully on a daily basis. If Congress can silence these organizations, informed citizens have no chance whatsoever to remain free.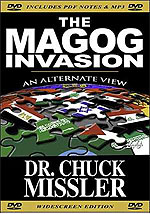 VIII. Is an American attack on Iran suddenly on the "back burner"? Or, is this just the "lull before the storm"?
NEWS BRIEF: "Defense Secretary Gates says diplomacy is working with Iran", Philly.com, April 19, 2007
"He cited 'the united front of the international community', in words that seemed designed to dismiss talk that the U.S. was going to attack. Defense Secretary Robert M. Gates said yesterday that diplomatic efforts to resolve the standoff with Iran over its nuclear program were working and should be given a chance to succeed."
"Both the United States and Israel accuse Iran of trying to develop nuclear weapons, which Tehran denies. Gates said many nations were 'united in telling Iran what it needs to do with respect to its nuclear program ... We agreed it was important to deal with the Iranian nuclear problem through diplomacy, which appears to be working', Gates said at a news conference with Defense Minister Amir Peretz.
" 'These things don't work overnight', Gates said, 'but it seems to me clearly the preferable course to keep our focus on the diplomatic initiatives, and particularly because of the united front of the international community at this point'."
"His words appeared aimed at dismissing suggestions in Israel and the United States that the Pentagon was moving toward a strike against Iran."
These words of reconciliation toward Iran from the American Defense Secretary seemed designed to defuse the crisis between American and Iran. Indeed, it has been weeks since the rhetoric for war and the military preparations for war seemed so hot it could not be reversed. Since then, rhetoric has cooled dramatically.
An American general also reiterated that war with Iran was not going to occur.
NEWS BRIEF: "AP Interview: U.S. general says America has no plan to go to war with Iran", International Herald Tribune, April 13, 2007
"LONDON: The U.S. military is capable of attacking Iran but has no plans to do so, a U.S. general said Friday. In an interview with The Associated Press, Brig. Gen. Robert H. Holmes, deputy director of operations for the U.S. Central Command, said despite the wars in Iraq and Afghanistan, the U.S. military would be able to simultaneously attack Iran ... 'we are always ready, always prepared', he said at the U.S. Embassy in London. 'Does that mean we are then focused, loaded and cocked to do a certain thing? Then the answer is not necessarily yes. The answer is no'."
"... Holmes said he believes that military action against Iran would not be the best course of action.
"You've got be careful as you begin to piece this together', he said, adding that Adm. William J. Fallon, commander of U.S. forces in the Middle East, 'does not view military action with Iran as a desired military activity right now'."
This opinion has been the consensus of American highest ranking officers of both the Navy and the Army. In fact, some weeks ago, we posted a news report which stated that a number of high-ranking generals were prepared to immediately resign if President Bush actually ordered an attack against Iran. These officers know about Russia's scalar electromagnetic weapons capability, plus they know that American forces are stretched too thin right now.
Every day which goes by right now lessens the chance that President Bush would actually order an attack against an Iranian nuclear facility which no one has proven is any military threat to anyone. This Asia Times article makes this quite plain.
NEWS BRIEF: "Iran all bluff and bluster, but no bomb - yet", By Richard M Bennett, Asia Times, April 21, 2007
"The West, despite the considerable efforts of its intelligence services, largely remains unsure of the exact nature of Tehran's nuclear intentions. Despite the effectiveness of modern electronic intelligence gathering, the lack of enough human resources on the ground within the Islamic government, the military, the Republican Guards and the nuclear program has severely hampered an accurate analysis of Iran's present and future nuclear weapons intent or capability."
This point has been made repeatedly by the head of the U.N.'s watchdog reporting agency, the IAEA. Using language strangely reminiscent of the warnings given prior to the Iraq invasion, where the IAEA warned that no "smoking gun" evidence existed to prove that Saddam had any WMD, the same agency warned that there is no conclusive evidence that Iran plans to use her nuclear power facilities for any reason other than to produce electricity.
Cutting Edge subscribers know that Iran has no need to pursue uranium enrichment for nuclear weapons, because she has possessed militarized nukes since early 2002 (NEWS1660).
Therefore, both officers in the Pentagon and President Bush know that Iran is not pursuing nuclear weapons. The entire "Rumors of War" scenario has been deliberately played out in order to keep pressure on the existing Old World Order, to eventually cause it to collapse (Read NEWS2202, "America's 'Rumors of Wars' Campaign")
This reality also lessens the possibility that America is really going to attack Iran.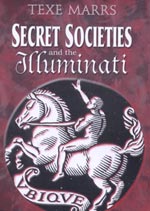 IX. Iraq continued to explode in unprecedented fury this past week, revealing that President Bush's "surge offensive" has completely failed. What can we expect next?
NEWS BRIEF: "Up to 200 killed in Baghdad bombs in single day", BBC News, 18 April 2007
"Nearly 200 people have been killed in a string of attacks in Iraq's capital, Baghdad - the worst day of violence since a US security operation began. In one of the deadliest attacks of the last four years, some 140 people were killed in a car bombing in a food market in Sadriya district. A witness said the area had been turned into 'a swimming pool of blood'."
"The bomb in Shia-dominated Sadriya was reportedly left in a parked car and exploded at about 1600 (1200 GMT) in the middle of a crowd of workers and shoppers. The market was being rebuilt after it was destroyed by a bombing in February which killed more than 130 people. The powerful bomb started a fire which swept over cars and minibuses parked nearby, burning many people and sending a large plume of smoke over Baghdad. Television pictures showed a blasted scene littered with blackened and twisted wreckage."
But, this attack was not the only one in Iraq on this awful day.
"About an hour earlier, a suicide car bomb attack on a police checkpoint in Sadr City killed 35 people. Another parked car bomb killed at least 11 people near a hospital in the Karrada district of Baghdad, while in al-Shurja district at least two people were killed by a bomb left on a minibus. Two other attacks in the capital killed and wounded about 11 more people."
"Car and suicide bombings have occurred almost daily in Baghdad in recent months, despite a US-led security crackdown since February. The bombers are proving that they can slip through the tightened security net and defy the clampdown, says the BBC's Jim Muir in Baghdad."
Indeed, this next news story illustrates the reality that insurgents can penetrate through any type of security anywhere in the country they want to strike. Such a scenario usually marks the doom of the fledgling government trying to survive guerilla warfare.
NEWS BRIEF: "Bomber Kills 12 in Baghdad", Examiner.com, April 19, 2007
"A suicide bomber breached Baghdad's heavy security presence again Thursday, killing a dozen people in a mostly Shiite district a day after more than 230 people died in one of the war's deadliest episodes of violence. Thursday's bomber struck within half a mile of Iraqi President Jalal Talabani's home in the mostly Shiite Karradah district where one of Wednesday's bombs exploded."
When insurgents can strike within 1/2 mile of the home of the Iraqi President, they can easily attack his home if they wanted to do so. This attack, coupled with the suicide bombing at a cafe inside the Green Zone HQ last week, demonstrates that the insurgents clearly have the upper hand in this war.
The next logical phase would be an all-out, Tet-style offensive, which would be designed to destroy the American Army and topple the Shi'ite Iraqi government. While the Vietnam War Tet Offensive resulted in the obliteration of the attacking Viet Cong insurgency, it is worth remembering that the American force total in South Vietnam at the time of the attack was 550,000 men. Today, only about 160,000 American soldiers are on duty in Iraq. The military situation is not nearly the same.
Let us now return to this article for more pertinent information:
"With several thousand U.S. soldiers still expected to arrive in Iraq and U.S. commanders urging patience, the Baghdad security plan was already showing signs of weakness. One week ago, a suicide bomber slipped through barriers around the U.S.-guarded Green Zone, killing an Iraqi lawmaker inside the parliament building. The same day, a truck bomber collapsed a landmark bridge across the Tigris River, killing 11 people and sending cars careening into the water."
This situation is getting so bad that the top Senator in Washington, D.C., solemnly pronounced that "the war was lost".
NEWS BRIEF: "Reid Offers Bleak Assessment of Iraq War", My Way News, April 20, 2007
"WASHINGTON (AP) - Senate Majority Leader Harry Reid said Thursday the war in Iraq is "lost," triggering an angry backlash by Republicans, who said the top Democrat had turned his back on the troops. The bleak assessment - the most pointed yet from Reid - came as the House voted 215-199 to uphold legislation ordering troops out of Iraq next year. Reid said he told President Bush on Wednesday he thought the war could not be won through military force, although he said the U.S. could still pursue political, economic and diplomatic means to bring peace to Iraq."
Republicans responded exactly the way I predicted weeks ago. They adopted President Nixon's defense against a Congress opposed to the Vietnam War -- a defense revolving around "Support our troops in the line of enemy fire"!
"Republicans pounced on the comment as evidence, they said, that Democrats do not support the troops. 'I can't begin to imagine how our troops in the field, who are risking their lives every day, are going to react when they get back to base and hear that the Democrat leader of the United States Senate has declared the war is lost," said Senate GOP leader Mitch McConnell, R-Ky."
"The War Is Lost" is likely to become one of those mantras which define the perception of this war.
---------- Articles Posted ----------
* "America's "Rumors of Wars" Campaign"
Remember this Propaganda Principle: Fear of War Is Nearly As Effective In Producing Desired Change As Actual Conflict! -- http://www.cuttingedge.org/news/n2202.cfm
* "Toying with Death"
Learning to love evil & crave violence, by Berit Kjos
http://www.cuttingedge.org/articles/db088.htm
* "Green Lies and Amazing Truths" by Berit Kjos
"In searching for a new enemy to unite us, we came up with the idea that pollution, the threat of global warming, water shortages, famine and the like would fit the bill..." Club of Rome, an elite think-tank working with the UN.
http://www.cuttingedge.org/articles/db089.htm
Local Agenda 21- The U.N. Plan for Your Community, and Gorbachev's Plan for a United World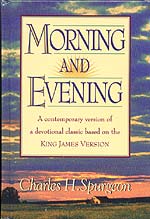 --------Concluding Inspiration ---------------"Shall a man make gods unto himself, and they are no gods." Jeremiah 16:20
One great besetting sin of ancient Israel was idolatry, and the spiritual Israel are vexed with a tendency to the same folly. Remphan's star shines no longer, and the women weep no more for Tammuz, but Mammon still intrudes his golden calf, and the shrines of pride are not forsaken. Self in various forms struggles to subdue the chosen ones under its dominion, and the flesh sets up its altars wherever it can find space for them. Favourite children are often the cause of much sin in believers; the Lord is grieved when He sees us doting upon them above measure; they will live to be as great a curse to us as Absalom was to David, or they will be taken from us to leave our homes desolate. If Christians desire to grow thorns to stuff their sleepless pillows, let them dote on their dear ones.

It is truly said that "they are no gods," for the objects of our foolish love are very doubtful blessings, the solace which they yield us now is dangerous, and the help which they can give us in the hour of trouble is little indeed. Why, then, are we so bewitched with vanities? We pity the poor heathen who adore a god of stone, and yet worship a god of gold. Where is the vast superiority between a god of flesh and one of wood? The principle, the sin, the folly is the same in either case, only that in ours the crime is more aggravated because we have more light, and sin in the face of it. The heathen bows to a false deity, but the true God he has never known; we commit two evils, inasmuch as we forsake the living God and turn unto idols. May the Lord purge us all from this grievous iniquity!

"The dearest idol I have known,
Whate'er that idol be;
Help me to tear it from thy throne,
And worship only thee."
---
May Jesus Richly Bless You,
David Bay, Director
866-909-2850 Toll Free Customer Service - Order Line
803-356-2850 Toll Free Customer Service - Order Line
803-356-2860 Fax