WEEKLY UPDATES FROM Cutting Edge Ministries, www.cuttingedge.org
5/15/2004      Over 1,200 Articles Posted! Nearly 100,000 People Downloading A Salvation Page Per Year! (Isa 55:11)
---
---------- Inspiration For the Week--------I am with you alway." Matthew 28:20
It is well there is One who is ever the same, and who is ever with us. It is well there is one stable rock amidst the billows of the sea of life. O my soul, set not thine affections upon rusting, moth-eaten, decaying treasures, but set thine heart upon Him who abides for ever faithful to thee. Build not thine house upon the moving quicksands of a deceitful world, but found thy hopes upon this rock, which, amid descending rain and roaring floods, shall stand immovably secure. My soul, I charge thee, lay up thy treasure in the only secure cabinet; store thy jewels where thou canst never lose them. Put thine all in Christ; set all thine affections on His person, all thy hope in His merit, all thy trust in His efficacious blood, all thy joy in His presence, and so thou mayest laugh at loss, and defy destruction. Remember that all the flowers in the world's garden fade by turns, and the day cometh when nothing will be left but the black, cold earth. Death's black extinguisher must soon put out thy candle.
Oh! how sweet to have sunlight when the candle is gone! The dark flood must soon roll between thee and all thou hast; then wed thine heart to Him who will never leave thee; trust thyself with Him who will go with thee through the black and surging current of death's stream, and who will land thee safely on the celestial shore, and make thee sit with Him in heavenly places for ever. Go, sorrowing son of affliction, tell thy secrets to the Friend who sticketh closer than a brother. Trust all thy concerns with Him who never can be taken from thee, who will never leave thee, and who will never let thee leave Him, even "Jesus Christ, the same yesterday, and to-day, and for ever." "Lo, I am with you alway," is enough for my soul to live upon, let who will forsake me. ["Morning and Evening Devotions", C.H. Spurgeon, A.W. Tozer CDROM Library]http://www.cuttingedge.org/detail.cfm?ID=599

---------- Bookstore Update ----------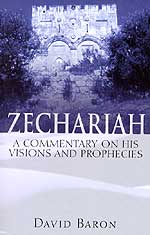 * "Zechariah Commentary On His Visions and Prophecies", by David Baron, originally published 1918. If ever there was a time people need to read and understand the End of the Age prophecies contained within the Book of Zechariah, now is that time! You can see the stage being set for the fulfillment of the Latter Days prophecies. Zechariah chapter 12 reads like today's Daily News. Consider:

"I am about to make Jerusalem a cup of trembling or bowl of reeling to all the peoples round about and in the siege of Jerusalem there will also be a siege against Judah. In that day, I will make Jerusalem a burdensome stone for all peoples; all who lift it will be sorely wounded. And all the nations of the earth shall come and gather against it." [12:2-3)
* "In that day will I make the chiefs of Judah like a big, blazing pot among sticks of wood and they shall devour all the peoples round about..."

* "In that day will the Lord guard and defend the inhabitants of Jerusalem ... It shall be my aim to destroy all the nations that come against Jerusalem."

* And in all the land, says the Lord, two-thirds shall be cut off and perish but one-third shall be left alive. And I will bring the one-third through the fire and refine them ..."
Can you see how the stage is being set for the most unbelievable prophecy fulfillment in world history -- in your Daily News! - http://www.cuttingedge.org/detail.cfm?ID=732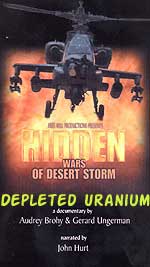 * "Depleted Uranium In Gulf War I -- Hidden Wars of Desert Storm Video - PLUS FREE D.U. Interview with Joyce Riley, Gulf War Vets by Dr. Monteith" -
** Video - Depleted Uranium was used in the 1991 Gulf War I, and this video exposes the tremendous poisoning of our own troops! The first 2/3 of this video demonstrates the 20-year preparation of Saddam as our "enemy" while the last 1/3 speaks to the Depleted Uranium issue. Very fine video that needs to be seen by everyone. You will clearly see the manipulation and deceit of several US Administrations as we gradually moved Saddam from "friend and ally" to "most hated enemy" that we could despise and attack. A must-see video


**Audio Tape - Nearly 10,000 US soldiers have been killed, wounded, or suffering from "mysterious diseases" since the beginning of our invasion of Iraq. Yet, this story remains officially hidden, even though it is THE most important story of this war! Riley also reveals how US soldiers are deliberately inflicting pain and death on Iraqi civilians. The information on Depleted Uranium Poisoning is most current - http://www.cuttingedge.org/detail.cfm?ID=733

Depleted Uranium is THE #1 issue of this Iraq and Afghanistan war! Millions of people are now getting sick, most will die!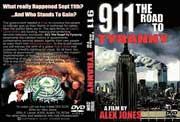 * "9/11 - Descent Into Tyranny" - Video - Descent into Tyranny is a brutal exposé documenting the Illuminati's involvement in the September 11th attacks. The book reveals how the controlled press is spinning and whitewashing the 911 story. Jones covers the cashless society control grid, implantable microchip propaganda, the fact that Posse Comitatus had already been dissolved decades ago, the US government concentration camp plan, the FBI and FEMA training police that the Founding Fathers and Christians are "terrorists," the global elite's goal to dumb down and kill off 80% of the world population, eugenics and much, much more...You will see how attacks are orchestrated against us in order to scare us to allow our freedoms taken away. The Police State is now forming, in last stages of being formed. You probably have never realized how late the prophetic hour truly is. - http://www.cuttingedge.org/detail.cfm?ID=731

Available In DVD --

http://www.cuttingedge.org/detail.cfm?ID=728

Available in Book -- http://www.cuttingedge.org/detail.cfm?ID=580
*
"Into The Den of Infidels" -- Book
-- To counteract Christian evangelism, Paul set out to expose the false teachings and corruption in the Torah and the Bible. Instead, this Muslim zealot found the true faith in Christ, who changed him, "He did what the God of Mohammed was unable to do."
Raised to hate Christians, never imagining that they could be right, Mofaz discovered something that shook his while being. After years of intense research, he had no choice but to overcome his fears and face the truth-whatever the cost.
After years of railing against God, Khalil was caught by a love that wouldn't let him go. He cried out to God to know the truth: Who is this person anticipated by all nations by Jews, Christians and Muslims? Unable to bear the struggle any longer, he gave his heart to the One who filled his inner being with joy.
Read the compelling stories of eight Muslims in Egypt - the intellectual capital of Islam - as they persevered until they discovered the truth. (Hardcover, 172 pp.) -- http://www.cuttingedge.org/detail.cfm?ID=730

Aliens and UFO's In The News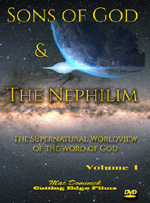 * "The Nephilim Walk Among us Again - End Time Deception Video" - w/FREE Bonus Audio Tape - This video features Cutting Edge staff teacher and lecturer, Mac Dominick, who takes us through a Biblical study of Genesis chapter 6 and other books of the Bible to explain just what was happening in the days of Noah and how Angels married Human women and had Children by them, known as Nephilim. Mac will take you through the Bible and show why we believe that this has now happened again. Watch and learn why the Nephilim are back! What are demons, aliens and UFOs and what do they have to do with the days of Noah and the Nephilim spoken of in Genesis that were on the "Earth in those days and thereafter"?
The time is now "thereafter"! --VHS http://www.cuttingedge.org/detail.cfm?ID=613

DVD http://www.cuttingedge.org/detail.cfm?ID=709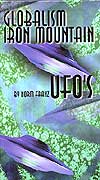 * "Globalism, Iron Mountain, and UFO's Video" - Video by Pastor Norm Franz, a world-recognized authority on prophecy and economic and financial issues. He shares some provocative ideas about how the UFO phenomenon might be used to manipulate millions, including even Christians, through staging a false rapture! Cutting Edge warned about this terribly deceptive plan almost 2 years ago! UFO's, aliens, and technological capability are all going to be used to "rapture" people before the real Rapture of the Church. - http://www.cuttingedge.org/detail.cfm?ID=275

---
Quote For Our Time: "The enormous gap between what US leaders do in the world and what Americans think their leaders are doing is one of the great propaganda accomplishments of the dominant political mythology. " -- Michael Parenti, political scientist and author

Discerning The Truth: "The truth most often lies in the exact opposite direction of the public rhetoric." [Cutting Edge NEWS1558]
---------- This Weeks Hot News ----------"Wars and Rumors of Wars" uniquely dominated this week's news
Iraq - news from this embattled country took more twists and turns than a long snake this week!
I. "The United States will leave Iraq if asked" by the new Interim Iraqi government! This unbelievable statement came from our Under Secretary for Political Affairs Marc Grossman during testimony to Congress. You do not rise to this high level in government unless you have proven yourself to be quite reliable in the statements you make in public. Therefore, we have to conclude that the Bush Administration might be floating a "Trial Balloon" to test people's reactions. Let us review the original story.
NEWS BRIEF: "U.S. will leave Iraq if asked", Interest Alert, May 13, 2004, posted on May 14, 2004, Daily News Updates
"WASHINGTON, May 13 (UPI) -- U.S. and coalition forces will leave Iraq if asked to do so by an interim Iraqi government, a State Department official told the House Thursday. During occasionally combative questioning by bipartisan members of the International Relations Committee, the Undersecretary of State for Political Affairs Marc Grossman said that the United States would respect the wishes of a newly sovereign Iraq even if it meant withdrawing troops before Iraqi general elections are held in 2005. The sovereignty handover is scheduled for June 30. Grossman repeatedly insisted that he did not believe such a request would be made by the new Iraqi body."
Frankly, this statement is unbelievable! President Bush has completely staked his global reputation and the superpower reputation of the United States of America on this invasion of Iraq and on the successful implementation of a stable "democracy". Any result short of this goal will leave Bush emasculated and America so humiliated we might as well just give up our superpower status and become just another state in the United Nations. The idea that this powerful country could be ordered out Iraq by a group of low-level Iraqi politicians is simply too incredible to be believed! These Interim Iraqi Governing Council members are today frightened for their lives, for the insurgency has killed enough politicians cooperating with the Coalition that each of these living members lives in fear. You have to know that, once in power, these Iraqi politicians could be easily cowered into voting for a proposal that would order us out of Iraq.
Further, if Bush ordered a retreat out of Iraq, the very terrorist extremists against whom he has railed since 9/11 would be greatly encouraged, and would believe their tactics in forcing this retreat were so correct that they would implement them again and again whenever and wherever possible. We would expect a tremendous increase in the number, type and severity of terrorist attacks in America, Europe, Great Britain, Russia, Australia, and virtually every country in the world not Muslim. Muslim extremists would believe that they might have the first opportunity in history to actually conquer the entire world for Mohammed!
Because this action would be so disastrous, the military representative who accompanied Grossman to the Congressional committee hearing promptly shot this idea down.
"The notion that coalition forces would take marching orders from Iraqis was challenged by a military representative testifying before the committee. Lt. General Walter L. Sharp of the Joint Chiefs of Staff said that U.S.-led multinational forces were authorized under U.N. resolutions to operate in Iraq at least until a permanent constitutional government was elected." [Ibid.]
The State Department wasted no time refuted Marc Grossman's statement -- minutes, in fact!
NEWS BRIEF: "New Iraqi Gov't Can't Expel U.S. Troops, by Ken Guggenheim, Associated Press, Yahoo News, May 13, 2004
"WASHINGTON - The new Iraqi government won't have the authority to evict American forces from Iraq, a top State Department official said Thursday — quickly reversing a statement made minutes earlier before a House panel. The conflicting exchanges with Undersecretary of State Marc Grossman at a House hearing reflected the difficult balance the U.S. government is trying to strike as it moves closer to the June 30 handover of power to an as-yet unnamed interim Iraqi government. The United States needs to convince Iraqis that they will have full sovereignty and are no longer under occupation. But they also need to convince them that U.S. forces aren't leaving anytime soon."
For once, a news story makes sense! It could be that Marc Grossman simply overreached in the Administration goal of convincing the Iraqi Interim Government that they will have full sovereignty after June 30. After all, full national sovereignty would entail the capability to order a foreign force out of your country, and if they did not comply, to force them out by military might.
II. The International Red Cross issued a statement in which they denied they were they were the organization who originally "leaked" the story about American prison abuse, a story that officially broke in The New Yorker on April 30. Who leaked the story? The Red Cross said the leak came from the offices of the American Adminstration in Baghdad, either from Paul Bremer or General Sanchez! What? The Bush Administration wanted this story to break into the open?
NEWS BRIEF: "Iraq 'power play' behind leaking of jail abuse report", by Tom Clifford, International Editor for Gulf News, May 13, 2004
"Dubai: The International Committee of the Red Cross (ICRC), hinted strongly that their leaked report on Iraq prison abuses was the result of a power play in Baghdad. An official of the International Committee of the Red Cross expressed deep discomfort about the leaking of the prison abuse report, and pointed the finger of suspicion at the American administration in Iraq. 'Only two reports were ever made. These were handed over to Paul Bremer and General Sanchez in Baghdad in February', Lette Sorensen, chief media officer (Middle East region) of the ICRC said in Geneva."
Why would the Americans want this story to come out? When it paints such a dastardly picture of America throughout the Muslim world, why would we blow the whistle on ourselves? The most obvious reason is that the time had come in the scheduled outworking of our Iraq invasion to break this story. We have been saying since March 26, 2002 that one of the major goals of invading Iraq was to provoke such anger, outrage and hatred toward us on the part of the Iraqis that they would attack us, even though they knew that our military technology was literally "light years" ahead of the technology of the combined Muslim armies of the world. This strategy is called "Blood In The Streets" (NEWS1631); we have issued several articles on this subject, which are listed below in the Articles Section. However, the point we have been making is that our policy seems deliberately crafted to enrage all Muslims against us. As we stated in our "Blood In The Streets" articles, we are enraging the Muslims in all three areas which stoke their anger and hatred the most. These areas are:
1. Destruction and/or Desecration of their religious mosques -

NEWS1914

2. Wanton Killing of Civilians -

NEWS1914

,

NEWS1843

, Depleted Uranium, "Babylon Seriously Polluted by Depleted Uranium"

3. Torture and Sexual Degradation of Muslim men and women -

NEWS1913
Joyce Riley, Spokesman of Gulf War Veterans Association, agreed with me on the phone that many Iraqi people know that they have all been given a "death sentence" by our massive use of Depleted Uranium Munitions, and are getting increasingly angry over it. As more and more Muslims throughout the world become aware, this DU poisoning issue shall increasingly enrage the global Islamic community.
Now, let us return to this story of the torture and sexual degradation of Muslim men and women by American and British prison guards.
A. New videos and photographs have been given to Congress which are even worse than the first batch, if that were possible
NEWS BRIEF: "Leash Gal's Sex Pix", New York Post, May 13, 2004
"Shocking shots of sexcapades involving Pfc. Lynndie England were among the hundreds of X-rated photos and videos from the Abu Ghraib prison scandal shown to lawmakers in a top-secret Capitol conference room yesterday. 'She was having sex with numerous partners. It appeared to be consensual', said a lawmaker who saw the photos. And, videos showed the disgraced soldier - made notorious in a photo showing her holding a leash looped around an Iraqi prisoner's neck - engaged in graphic sex acts with other soldiers in front of Iraqi prisoners, Pentagon officials told NBC Nightly News. 'Almost everybody was naked all the time', another lawmaker said."
In addition to violating Muslim beliefs about women seeing men naked, men seeing women naked, and women touching men in private areas, now we learn that American prison guards were having consensual group sex right in front of naked Muslim solders! When Private England's name first appeared in connection with this sex degradation scandal, her Mom and Dad were so convinced she was an innocent girl being wrongly portrayed. The fact is, they must not have really known their young daughter, just as most Americans -- especially Christians -- really do not know the kind of youngsters that our Public Schools have been graduating these past 20 years. The cumulative effect of years of sexually explicit Rock Music, explicit magazines and TV shows, Public Schools who hand out free condoms and encourage sexual activity, and who teach godless evolution, has produced a young citizen fully capable of the kinds of sexually explicit activity about which we are reading. . Since our young soldiers voluntarily join, our military is populated with a broad cross-section of typical young men and women. Once again, we are seeing an America of which we have been unaware, but God knows, and is angry daily!
NEWS BRIEF: "Photos show dead Iraqis, torture and rape", By Marian Wilkinson, United States Correspondent, Washington, The Age, Australia, May 14, 2004
"Graphic new photographs and videotape of the abuses at Abu Ghraib prison including images of dead Iraqis, prisoners being brutalised, tortured and forced to have sex, and female detainees being forced to expose their breasts have stunned members of Congress who saw them in a secure briefing room on Capitol Hill. 'There were some awful scenes', said Democrat senator Richard Durbin, 'It felt you were descending into one of the wings of hell and sadly it was our own creation'."
" 'There are a lot of dead people shown and a lot of people brutalised', said independent senator Jim Jeffords, formerly a Republican ... 'Take the worse case and multiply it several times over', said Democrat senator Ron Wyden. Democrat senator Bill Nelson described for the first time the videotape that he said included poor quality images that may be evidence of attempts to sodomize prisoners, pornographic acts between soldiers including some between Private Lynndie England, who has already been charged, and a partner. But there were also photos showing the sexual abuse of prisoners."
B. International Red Cross confirms that this abuse was a "deliberate tactic" on the part of our military and has been going on for a year
NEWS BRIEF: "Awful images from 7th circle of Hell: Red Cross reports abuse widespread - Says torture part of deliberate tactic", by Oakland Ross, Feature Writer, The Toronto Star, May 12, 2004
"Hell, in Iraq, erupts at night. First, they break down your door and clamber inside — large, Yankee soldiers in combat gear with automatic rifles. They bark orders, wrest men, women and children from their beds, assemble everyone in a single room. They start smashing your possessions in front of you — cabinets, chairs, tables, anything. They shout insults, brandish their weapons, kick and punch their captives, striking out with their rifle barrels at anyone who resists. They handcuff those they want — typically, anyone who happens to be male, no matter how old or infirm. They hustle their prisoners, generally clad only in pajamas or underwear, out into the dark Iraqi night. Essential items, such as eyeglasses or medicine, are invariably left behind. You are terrified, practically naked, already in acute physical distress, and almost certainly innocent of wrongdoing, but that doesn't seem to matter a whit.
"This — as depicted in a report by the International Committee of the Red Cross — is merely the first circle of hell in an Iraq under occupation by U.S.-led military forces, and your torment has barely begun. It gets far, far worse."
If you are still clinging to the mistaken belief that American forces are benevolently trying to "win the hearts and minds" of the Iraqi people and are trying to give them a better life, you can change that idea in a hurry. While there is some of that going on, and while the first Army we sent into Iraq seems to be more moderate than our replacement Army, the fact of the matter is that our bad behavior has always been too much the norm; both the Red Cross and Amnesty International have repeatedly stated that we have been torturing and degrading Muslim prisoners for over one year now, almost as soon as we toppled Saddam's statue.
Now, let us go back to this story for more information.
"Recently, the entire world has recoiled in horror and outrage at photographs illustrating the sometimes savage treatment inflicted upon Iraqi political detainees by U.S. military prison guards at the Abu Ghraib detention facility in Baghdad. As disturbing as those images are — and there other, even more alarming images that have yet to reach the public — they provide only a small and sickening hint of what has been taking place in Iraq since a U.S.-led military coalition invaded the country more than a year ago. As detailed in a powerful, 24-page report by the Red Cross — completed in February and leaked to the public in the last few days — the terrorizing of Iraqi detainees, their gross physical abuse and psychological humiliation, are far from being rare or exceptional acts carried out by rogue prison guards. Instead, says the Red Cross, they are part of a deliberate, systematic strategy applied in the initial stages of a prisoner's detention, aimed at breaking him down mentally and physically, so he will be more likely to co-operate during interrogation."
"Finally, it should be noted that the vast majority of the political detainees in Iraq are likely innocent of any wrongdoing."
Let us review pertinent portions of this paragraph, just to ensure you caught them:
* "savage treatment inflicted upon Iraqi political detainees by U.S. military prison guards at the Abu Ghraib detention facility in Baghdad"
* "even more alarming images that have yet to reach the public — they provide only a small and sickening hint of what has been taking place in Iraq since a U.S.-led military coalition invaded the country more than a year ago."
* "they are part of a deliberate, systematic strategy"
* "they appear to have the approval of those in charge of the coalition forces ... They have caused death, permanent injury and unspeakable suffering."
C. Officials at our highest levels are undoubtedly responsible for this "deliberate tactic" of torture and sexual humiliation
Yet, our government is trying its best to contain the damage and prevent the stain from reaching the highest levels of either the military chain of command or the White House. Even though organizations like the International Red Cross -- and others -- have been categorically stating that this torture and sexual degradation has the full blessing of the Pentagon and the CIA, and even though the Fox News Timeline of May 6 shows that President Bush was informed by Rumsfeld, in mid-January, the official line of defense continues to be that this activity was carried out by a "handful of soldiers" with no knowledge of anyone up the chain of command. Let us review some of the stories which also indicate that this type of torture and degradation was approved at the highest levels of our military and civilian leadership.
NEWS BRIEF: "Harsh methods approved at top", Julian Borger in Washington, The Guardian (London), Wednesday May 12, 2004
"Donald Rumsfeld approved the use of 'harsh' interrogation techniques at Guantánamo Bay, including stripping detainees naked, making them hold 'stress' positions and prolonged sleep deprivation, a senior Pentagon official confirmed yesterday ... However, he said the scandal was a result of "failure of leadership ... lack of discipline, no training whatsoever and no supervision', and he criticised a command decision to put the jail under the control of a military intelligence unit."
Do you see how a despicable situation is described simply as a "failure" at the local military level? Get ready, for you shall hear this mantra repeated an infinite number of times in coming weeks and months. Yet, this article continues with the truth.
"Critics have argued that Mr Rumsfeld's decision to suspend Geneva Convention safeguards for prisoners at Guantánamo Bay, and the transfer of interrogation techniques used there to Iraq, helped create the conditions for the Abu Ghraib scandal, even if no order was issued to use torture. 'The despicable actions described in Gen Taguba's report not only reek of abuse, they reek of an organised effort and methodical preparation for interrogation', Senator Carl Levin, Democrat, said."
Did you know that Defense Secretary Rumsfeld had made the "decision to suspend Geneva Convention safeguards for prisoners", beginning first at Guantanamo Bay and then extending outward to include Iraqi prisoners? I did not know he had made that decision! This tidbit of information is absolutely damning! It demonstrates that our civilian and military leadership is willfully and deliberately operating outside the boundaries of International Law; of course, our continued massive use of Depleted Uranium munitions is also against International Law.
Further, note that the person telling us that these "despicable actions" reek of " an organised effort and methodical preparation" came from a strong authority figure, Senator Carl Levin, Democrat. No "organised effort and methodical preparation" is possible in the military unless it comes from high above in the Chain of Command.
But, did you catch the information that we were torturing and sexually abusing Muslim prisoners at Guantanamo Bay before we began to abuse them in Iraq? Let us quickly look at several stories that reveal this to be the case.
NEWS BRIEF: "Karpinski: Ghraib was out of my control", Aljareezera, 12 May 2004
"The US general formerly in charge of Iraqi prisons has said she resisted handing control of the facility to contracted 'military intelligence' officials but was overruled by superiors ... Karpinski's account appears in the classified annex to the Army's own investigation of prisoner abuse and has been confirmed by her attorney. Formally admonished over the abuse scandal, she insists that the decision to transfer control of Abu Ghraib to 'military intelligence officials' came up at a September 2000 meeting with Miller, then in charge of the infamous Guantanamo Bay prison. She recalled that Miller told her he wanted to make the prison like the one in Cuba or "Gitmo-ize" it, according to the Washington Post on Wednesday."
This information means we have likely been torturing and sexually abusing Muslim prisoners at Guantanamo Bay prison for the past three years. Now you know why the Bush Administration has told our Judicial Court system time and time again that it has no jurisdiction over this particular prison, and to just leave it alone! Now you know that the stories breaking in November, 2001, that our government was "thinking about" torture were absolutely correct! (NEWS1888). We have heard much rhetoric from Bush Administration officials that ours is a noble cause, and that we must take care to protect our own liberties even as we fight terrorism, and that we are abiding by all International Conventions and Laws -- when the reality is 180° in the opposite direction! (NEWS1558)
Since General Karpinski is a Major General, when she said she was "overruled", the military officer overruling her had to have been at least a Major General, and/or highly ranking Military Intelligence officers and/or the CIA. Indeed, General Karpinski has stated publicly that the CIA and Military Intelligence controlled the section of the prison in which the abuses were taking place.
Now, let us return to this article for more pertinent information.
"Furthermore, she alleges it was Sanchez who decided in November 2003 to loosen the military's rules of engagement so that guards at Abu Ghraib would be freer to use lethal force at the outset of a disturbance. "
Now, we are at the level of Lieutenant General Sanchez! How much further up the ladder can we go? To Rumsfeld certainly, as the above article indicates, while the Fox Timeline article tells us Bush knew of the scandal in mid-January, which is why it is inconceivable that he would lie on April 30 when he bragged that America had at least eliminated "torture chambers" and "rape rooms" in Iraq! (See the article, "An empire in moral crisis", smh.com.au, May 2, 2004, http://www.smh.com.au/articles/2004/05/02/1083224655715.html]
We could go on and on showing you many news stories in which top level officials are implicated in this disaster. Yet, since the #1 objective is to limit the distance up the chain of command to which this guilt can rise, you will now see all sorts of stories telling us that superiors knew nothing of what was going on, and that the torture, rape and sexual degradation was the work of individual, low-ranking solders. Therefore, when these soldiers are punished, people will relax, thinking that Justice has been served.
Even be ready for soldiers who are undergoing court-martial to say that their superiors knew nothing. These soldiers under court-martial are desperately trying to avoid prison time and the cut-off of all service pay and benefits to themselves and to their families. They are likely to say what they are told to say, i.e., that no superior knew.
D. Breaking News: Officials at the British Daily Mirror resign over the revelation that one of the abuse photos were fake
NEWS BRIEF: "Mirror photos 'utter nonsense', says army", Chris Tryhorn, The Guardian (London), Friday May 14, 2004, http://media.guardian.co.uk/site/story/0,14173,1217117,00.html
"Army bosses today launched a scathing attack on Mirror editor Piers Morgan, accusing him of playing an egotistical "Westminster game" that was endangering the lives of British troops. They said the Mirror's abuse photographs were 'utter and complete nonsense'... The top brass of the regiment at the centre of torture allegations said it had no doubt that the pictures showing a British serviceman urinating on an Iraqi had been staged ... 'It was not a British soldier degrading an Iraqi', said Brigadier Sheldon. 'It was a mocked up fake and it was not taken in Iraq' ..."
Now is the time to read with an extremely discerning mind. This entire article zeros in only only one picture, that of a British serviceman urinating on a prisoner. This is the photograph the British Army is saying is fake. No other photos are being questioned in this article. However, the implication is that, if this one abuse photo can be proven fake, then all the charges of all the other types of torture and sexual degradation of Iraqi prisoners must be fake as well!! Nothing could be further from the truth!
WorldNetDaily has published several articles in the past two weeks shouting that certain rape photos are fake, that they were taken from a European porn website. Once again, the implication is that, if these particular rape photos can be proven to be fake, then all the charges being leveled at our boys must be fake as well. Again, nothing could be further from the truth. Consider these facts:
1. Our own government documents admit torture, rape, and other types of sexual degradation.

2. Other sources, including the Red Cross and Amnesty International, have substantiated these claims

3. Statements from some of the accused servicemen have substantiated many of these charges
Regarding #1, that our own government has admitted these charges, we invite you to go to MSNBC, where they have listed the entire 55-page report written in January by US Army Major General Tagube, where he admitted rape had occurred. Go to -- http://www.msnbc.msn.com/id/4894001 -- to "U.S. Army report on Iraqi prisoner abuse: Executive summary of Article 15-6 investigation of the 800th Military Police Brigade by Maj. Gen. Antonio M. Tagube ". Once you have this article on your screen, type CRTL-F to pop up the "Find" function. Type in "k. (S) A male MP guard having sex with a female detainee".
If our own General Tagube admits that rape has occurred, we cannot listen to media spin trying convince us that this abuse did not occur!
Counter-Intelligence Operation?
However, we believe another, more insidious force may be at work here. In the Fox News Timeline, reference above, we saw that Defense Secretary Rumsfeld learned the details in mid-January and that he informed Bush a few days thereafter. This story did not break until April 30, and only broke because our own Coalition Headquarters in Baghdad leaked the information. Therefore, the Bush Administration controlled the timing of the leak.
Our government knew of these allegations 3 1/2 months before the details were leaked. Therefore, our Counter-Intelligence people had plenty of time to set up a Psyops Counter-Intelligence scheme. Knowing that British and American soldiers had taken hundreds of incriminating photos -- some of which were staged as a "see if you can top this" challenge -- which they had passed to other prison guards at other prisons, Counter-Intelligence had the time to stage photos themselves. When posing these fake photos, they could have been careful to include slight details that are were not quite right, counting on the fact that someone would step forward to say that these photos were fake. Counter-Intelligence knows human psychology well enough to know that people would immediately jump to the conclusion that, since one set of photos were provable fakes, the entire story must be fake, also.
We must be very careful and very discerning.
III. On Tuesday, May 11, a video was releasing purportedly by Al Qaeda showing the execution of American private contractor, Nick Berg. After reading a statement from the Islamic fighter and from Berg, the video then shows another fighter stepping forward, positioning Nick's head, and then cutting it off. Afterwards, that fighter held up the head for the cameraman to get a really good shot -- all aimed at Western sensibilities. Click here to see the image captured on video of the executioner holding up the severed head of Berg. Beware, this image is graphic!
NEWS BRIEF: "American beheaded in revenge for torture", The Guardian (London), Wednesday May 12, 2004
"A US hostage in Iraq was pictured being beheaded by Islamic militants in a video released yesterday that said that the grisly act was revenge for the abuse of Iraqi detainees by US troops. Five men wearing headscarves and black masks were pictured standing behind a bound man in a Guantánamo Bay-style orange jumpsuit, who identified himself briefly before one of his captors put a large knife to his neck. A scream was heard, followed by shouts of 'Allahu Akbar!' - 'God is greatest' - as the head was held out to the camera."
The first detail that came to my mind was that we had to take someone's word that these were really Islamic militants, for they were surely clothed from head to toe. The second thought was that Muslim leadership would be very stupid to carry out such a barbaric act at the very time that the Bush Administration was reeling on the ropes because of the torture and sexual scandal. Thirdly, I wondered where Islamic militants would get an orange jumpsuit in which we have been imprisoning Guantanamo Bay prisoners for the past 3 years. Have Islamic militants stolen some of our jumpsuits?
Fourth, why are the feet of the militant to the far right at the angle of "Parade Rest" while the militant on the far left seemed to be standing in a most American manner, and conversely, in a most un-Arab manner?
Fifth, I looked quickly at the day the video was posted, and it was May 11. Since so many of the Illuminati's plans have been carried out "by the elevens" (NEWS1756), I am very sensitive to any major event in which the number "11" occurs in the mechanics of the event. Further, an occultist would multiply the fifth month (May) times "11"th day to get the number, "55"; that number means "Double Death" in the occult. Then, DEBKAfile said that Coalition Forces had held Nick Berg for 11 days prior to his beheading. That gave me two instances of "11". My suspicions were immediately raised. Then, when one of the stories reported that the executioners waited 11 hours to murder Nick after the Al Qaeda leader had read his statement and Nick had identified himself and his family, I knew the event had an authentic "Occult Signature" of thrice "11".
When a Cutting Edge researcher uncovered the fact that an obscure Arabic branch of Freemasonry used a beheading symbol in their degrees, 9, 10, and 11, I realized that we had the makings of the real reason Nick was killed and who really killed him! But, the story gets even more interesting, for Albert Pike -- Supreme Masonic leader of the Southern Jurisdiction of Freemasonry after the Civil War -- had incorporated this entire Arabic branch of Masonry into a super-secret inner circle called The Palladium Rite. This newly created inner group, unknown to the outside world, is one of the most powerful of all Illuminati institutions.
The symbol of these three degrees of this especially powerful occult group was as you see printed on the Masonic apron, above. Now, the question becomes, who really killed Nick Berg and why?
We have posted a very powerful and informative article, NEWS1917. After reading this article, you will have a totally different viewpoint on this hideous beheading.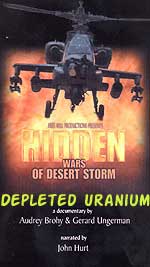 IV. A rise in birth defects and terrible cancers is reported skyrocketing in Iraq, brought about by the people being exposed to Depleted Uranium. If there is one story the Bush Administration wants to keep hidden, it is this story about the deadly effects of Depleted Uranium on both the American soldier wielding the weapon and the population living in the area in which the battles had been fought.
Before we get into this current article, we have posted several articles revealing the nature of this awful evil, listed below. If you are not familiar with the technical, scientific, and medical facts concerning Depleted Uranium (DU), please stop to read these articles.
NEWS1843 -- "American Soldiers Are Sick and Dying of 'Mysterious Illness' -- Is It Depleted Uranium?"
NEWS1907 -- "President Bush's Nuclear Wars Against Iraq and Afghanistan Now Confirmed! New York Daily News tested nine soldiers for DU contamination: Four of nine soldiers were contaminated with Depleted Uranium poisoning!
Now that you have been brought "up to speed" on Depleted Uranium, you are now prepared to understand these two articles:
NEWS BRIEF: "Rise in birth deformities blamed on Allies' deadly weaponry", By Nigel Morris, Independent.co.uk, 13 May 2004
"The number of babies born deformed and children suffering leukemia have soared because of the 'deadly legacy' of depleted uranium shells used by British and American forces in Iraq ... Releasing details of health problems and human rights violations suffered by Iraqi children in the past year, they claim the country's youngsters faced a worse existence today than they did under Saddam Hussein's dictatorship."
Did you catch that pertinent phrase? Children right now are facing a "worse existence today than they did under Saddam Hussein's dictatorship."?
Yet, President Bush continues to brag that we invaded Iraq to free the people from the unbearable yoke of Saddam's dictatorship! Joyce Riley of Gulf War Veterans Association has recently told me that a growing number of Iraqi citizens are beginning to understand that the Coalition military machine has delivered a death sentence upon the entire nation. Truly, the doctor in a foreign army whom I quoted in NEWS1843 gave me straight information, i.e., that Iraq will be totally unlivable in no more than a generation!
Therefore, more and more Iraqis are understanding that they are the "walking dead", that they will be dead shortly because of the D.U. our military machine has spread in huge numbers -- over 4 million pounds -- since March 20, 2003. As a result, anger and hatred is really building against us in Iraq, because the wanton killing of civilians is even more of an irritant to the Muslim than the torture and sexual degradation we have perpetrated against them [NEWS1914].
Now, let us return to this story for more information. I have highlighted pertinent words and phrases for your understanding.
"Caroline Lucas, a Green Party Euro-MP who recently visited Basra, said doctors there had told her that the number of children born with severe deformities, such as shortened limbs or eye defects, had increased sevenfold since 1991 (Year Gulf War I was fought). In addition they were treating several new cases of leukaemia every week - before 1991 the condition was very rare. 'Women in Basra are afraid to become pregnant because there are so many deformed babies', she said. 'We are leaving a deadly legacy for generations to come'." [Ibid.]
When mothers are afraid to have babies, the nation is doomed. Indeed, Iraq is doomed as her people are slowly dying of Depleted Uranium.
Now, let us examine another article on Depleted Uranium.
NEWS BRIEF: "The Truth About Depleted Uranium Weaponry: The Only Thing Depleting is Human Life", by Vincent L. Guarisco, Media Monitors, Monday 10 May 2004
"... only approximately 14 percent of Americans at best understand the full matrix surrounding depleted uranium ... depleted uranium is a deadly weapon of mass destruction that has been banned by virtually every nation on the planet. Its illegal use by the United States breaks all existing international treaties, conventions, protocols, and articles of war. It was first introduced into our arsenal around 1983 under the leadership directives of then Vice-President George H. W. Bush, and used in the first Gulf War in Iraq to the tune of 350 tons of exploded poison. The main difference between father Bush and his son is that junior unleashed his radioactive arsenal mainly in Iraqi urban centers and civilian neighborhoods, rather than in desert battlefields. Untold thousands of Iraqi people, U.S. soldiers, and coalition troops will pay the price for generations in chronic illness, widespread cancers, long-term disabilities and genetic birth defects."
"The highly toxic 'Highway of Death' in 1991 after Desert Storm was only a warm-up session compared to what is happening in Iraq during Enduring Freedom under George W. Bush ... DU is perhaps the most lethal time-released agent ever to be unleashed on mankind except for maybe one exception -- its kin -- the Atom Bomb. Its poisonous effectiveness continues to take life long after the tanks, fighter jets, helicopters, Bradley vehicles, unmanned drones and troops have long gone, put simply, DU is a prolonged latent kiss of death that genetically keeps on embracing for generations to come."
THIS is the major story of this Gulf War II. If Americans ever really awakened from their collective stupor to realize what Bush had wreaked upon the people of Iraq and upon our own soldiers, he likely would not stay in office very long. Is it any wonder that the Bush Administration sought for, and received, an exemption for any war crimes committed in Iraq, starting in October, 2002? Let us now go back in history to remember this story; you are likely to understand it better now that you have the benefit of educated hindsight.
NEWS BRIEF: "US demands total impunity on war crimes: Ultimatum to Europe in advance of Iraq war", World Socialist Web Site, 12 October 2002

"With the Bush administration gearing up for a 'preemptive' war against Iraq, Washington this week dispatched a senior US diplomat, Marisa Lino, to Europe to demand that the governments of the European Union (EU) agree to a blanket exemption of all US citizens from the jurisdiction of the newly formed International Criminal Court ... it is insisting that governments around the world sign bilateral treaties agreeing not to turn over any American citizens in the event that they are indicted by prosecutors at the court. With the more impoverished and former colonial countries, Washington has threatened to cut off aid unless agreements are signed."
In early, 2003, Bush got his total exemption from War Crimes for himself and for his military commander, just in time for him to launch his war on March 20, 2003. Now that the truth of Depleted Uranium Munitions is beginning to unfold in the public eye, we can see why our President was so anxious about his potential criminal liability before the International Criminal Court!
NOTE: Another great article on this subject is: "Lessons in Justice: Bush's European Nightmare", 15 October 2002, http://www.scoop.co.nz/mason/stories/HL0210/S00099.htm
V. "Shrinking the Gap" became a very serious business this week in Central and South America. Venezuela, Ecuador, and Cuba might be suffering invasions shortly to bring them into the global network of "Functioning Core" nations.
If you have not read of this Pentagon concept guiding much of our political and military forces today, we suggest you stop right now and read the following articles:
NEWS1833 - "U.S. - E.U. Are Invading Africa -- And All Other 'Non-Integrating Gap' Countries
NEWS1900 - "Is A U.S. Invasion of Venezuela Possible?"
A Pentagon treatise published in March, 2003, explained why the United States, European Union countries and other advanced states were invading countries like Iraq, Liberia, The Solomon Islands, and the Aceh Province. Let us quickly review the basic principles before we get into the meat of our current news articles. We shall only touch the basic principles here, since NEWS1833 dealt with the subject in detail. The author is a member of the U.S. Naval War College, espousing the Illuminist thinking that there are only two types of nations in the world today:
1. Nations who are already functioning in the new Global System or who are clearly, firmly and quickly going in that direction -- the "Functioning Core"

2. Nations who are not now functioning in the Global System and are not likely to do so in the foreseeable future, unless they are kicked into it by U.S. or European troops, or by the threat of invasion. These nations are called the "Non-Functioning Gap".
The strategy being followed by the United States and the European Union is to "shrink the gap".
Using 9/11 as the excuse, President Bush is wielding America as the Super Power battering ram to knock down those nations who are standing in the way of fully implementing the New World Order. NEWS1833 identifies other, non-technical reasons why certain countries are still lagging terribly behind the rest of the world in integrating into the global system. These inhibiting factors are simple but profound and so deeply entrenched that an invasion or a threat of an invasion is deemed necessary to change the regime so that compliant, responsive leaders may be implanted within each of these countries.
The main aim is to rapidly force these backward countries into "the future" so they can fully integrate into the planned global government, economy and religion. In most cases, the technological gap in these countries is so backward they could never participate in the coming economic system run by an implantable chip, whereby no man can buy or sell unless he has that chip! Therefore, they need to be invaded, or threatened to be invaded, so they will effect the "Regime Change" which will propel that country into making the changes necessary to incorporate into the global system.
In other countries, the technology might be in place, but the leadership may be resistant to the plans of the Illuminati. That means that a "Regime Change" will be publicly called for, so when you hear this term applied to any individual leader, you know that country is under pressure to change.
As you can see, the entire northern tier of countries in South America, plus Haiti , plus Cuba, are considered problematic in that they are ""Non-Functioning Gap" or "Non-Integrating Gap" countries; in other words, their economies and their political leadership are not ready at this moment to allow their respective country enter the New World Order where "no man may buy or sell unless he has the mark" [Revelation 13:6-8]
Columbia is officially one of these problematic states, but her government has made great "strides" since 9/11 and is now an official ally of the United States in the region. Keep this in mind as we review these current news events.
A. Venezuela is expecting an attack from Columbia to overthrow the government and possibly assassinate the president
NEWS BRIEF: "EXCLUSIVE: USA-backed Colombian invasion of Venezuela imminent?", VHeadline News, April 17, 2004
" On April 13, the Colombian senate approved a resolution proposed by Senator Enrique Gomez Hurtado that condemns the 'dictatorial regime' of Venezuelan President Hugo Chavez Frias and calls for the Organization of American States to apply the Interamerican Democratic Charter to Venezuela. According to Article 21 of the Charter, 'In the event of an unconstitutional alteration of the constitutional regime that seriously impairs the democratic order in a member state, any member state or the Secretary General may request the immediate convocation of the Permanent Council to undertake a collective assessment of the situation and to take such decisions as it deems appropriate'.What is meant by 'such decisions' is not specified in the Charter, but it is generally accepted to include all actions up to and including military intervention by OAS states, including the United States."
"Some Colombian social and political leaders point to the recent presence in Colombia of US Congressman Lincoln Diaz Balart ... cheerleader for the right-wing Cuban exile community in Florida ... as possibly having an influence in the drafting of this document. Venezuelan National Assembly (AN) deputy Tarek William Saab characterized the Colombian resolution as a 'vile pamphlet' which, besides being poorly written, appears as though it could have originally been written in English by the US State Department ... Perhaps it is to this end that the Colombian government has purchased forty AMX-30 tanks from Spain with US assistance. And, knowing how US covert operations have been conducted in the past, it is quite possible that the US has great interest in testing and observing how much support the Chavez government has ..."
In NEWS1900, we noted the shrill denunciation of the US by Venezuelan President Chavez, in which he warned the Bush Administration that he would wage a large and severe war should our President order an invasion of Venezuela - a "Non-Integrating Gap" country. Notice that Columbia has purchased 40 AMX-30 tanks from Spain with American assistance! Could Columbia invade Venezuela?
Shortly after this article was posted, Venezuela claimed the United States was trying to assassinate him.
NEWS BRIEF: "Venezuela Says It Has Evidence of Plot to Assassinate Leaders", Bloomberg, May 11, 2004
"Venezuela has evidence of a plot to assassinate leaders from both the government and opposition groups, Defense Minister Jorge Garcia said ... Garcia didn't say what person or group the government believes is planning the assassinations or what actions the government may take against them. Venezuela's military and police raided several homes following the arrest Sunday of 88 Colombians the government says were paramilitary members plotting to spark a coup, the head of the intelligence police said ... The government says opposition groups brought the Colombians, now being held on a military base, to the South American country's capital to help overthrow the government of President Hugo Chavez ... 'Everything indicates that there is a well-organized and financed counter-revolutionary plan to cause a rebellion whose fundamental objection is to eliminate the president,'' Rodriguez said."

Then, matters abruptly took a more serious turn when Venezuela expelled our military attache.
NEWS BRIEF: "Venezuela evicts US military", ABC News Online, May 13, 2004
"Venezuela has asked the US military mission to leave liaison offices at armed forces bases in the country, US Ambassador Charles Shapiro said on Wednesday. The request appeared to signal a further downgrading of military links between the two countries, whose relations have become strained under the government of left-wing President Hugo Chavez ... Relations between the United States and its biggest Latin American oil supplier have deteriorated since Chavez survived the 2002 coup. Washington has criticised the Venezuelan leader's close alliance with Cuba's communist president, Fidel Castro. Mr Chavez has condemned the criticism as meddling."
It is a serious matter when one nation expels the military mission of another country, for it can signal that war is close. This article then goes on to mention that Venezuelan army units captured 90 Columbian soldiers who had sneaked across the border. Chavez says these men were planning to overthrow his government by first assassinating him.
"Gen Garcia asked the US military personnel to leave Fuerte Tiuna days before Venezuela's security forces announced they captured a large force of Colombian paramilitaries. The estimated 90 Colombians, who were seized wearing Venezuelan army uniforms but with only one pistol between them, are being held and questioned at Fuerte Tiuna."
Do not make too much of the fact that only one pistol was found amongst the 90 men. It is very common in Special Forces for the men to initially enter their target area lightly armed or unarmed, because they are marching to an location containing a cache of weapons.
Today, Financial Times (FT) posted an article in which it raised the very real possibility that a war might erupt between Columbia and Venezuela.
NEWS BRIEF: "Chávez rhetoric raises fears of Colombia clash", By Andy Webb-Vidal in Caracas, FT.com, May 14, 2004
"Venezuela may be heading towards an armed clash with Colombia, analysts and military sources said on Thursday, as President Hugo Chávez amplified allegations of a Colombian-led plot to invade and topple his government. Mr Chávez on Wednesday said the Colombian armed forces - and the US military, which backs them - were aware of an 'invasion' spearheaded by about 100 alleged Colombian paramilitaries captured in Caracas and other parts of Venezuela this week. 'Venezuela has been invaded. There is no other way of describing what has happened', Mr Chávez said, as he set up a permanent National Defence Council, 'An invasion organised and planned by an international network'."
President Chavez is correct - an international network is, indeed, trying to overthrow him. The United States and the European Union are desperately seeking to "close the gap" through direct and indirect military attacks, or the threat thereof. Venezuela may be about to be forced to enter the group of "Functioning Core" nations!
B. Ecuador fears an armed threat from Columbia and internal subversive groups
NEWS BRIEF: "Ecuador awaits FARC invasion?", The Washington Times, May 12, 2004

"Quito, May. 12 (UPI) -- Will Ecuador be able to withstand the pressure exerted by Colombian armed forces in the south of the country? Will Colombian guerrillas look for areas of refuge besides Ecuadorian territory? Will armed resistance imported from abroad start to infect the country? Ecuador has good reason to be nervous; an article in Bogota's El Tiempo newspaper reported that Colombia will shortly mobilize 15,000 soldiers along its southern border to fight against the (FARC) armed groups with U.S. support to restore the government's authority..."
Did you catch that pertinent phrase? "Colombia will shortly mobilize 15,000 soldiers along its southern border to fight against the armed groups with U.S. support"?
As you examine this map, above, you will realize that Ecuador does, indeed, lie on the southern Columbian border. Ecuador would be hard pressed to repell an invasion of 15,000 US-trained and supplied Columbian troops. Now you know the reason America has been fully funding and training all those Columbian troops for the past several decades; that training was not just to fight drug trafficking, but to prepare Columbia for this specific role.
C. Peru announces difficulties with internal subversive groups within her country. She borders Columbia as well.
NEWS BRIEF: "Peru promises to defeat any terrorist resurgence", MERCO Press, Friday, 14 May 2004
"The Peruvian government believes remnant elements from the Shining Path guerrilla-terrorist organization are behind the uprising in the southern city of Ilave where the mayor was mob-lynched by a furious crowd in the main square a few weeks ago ... intelligence reports indicate that Shining Path rebels were involved in the violent protests in Ilave ... Peruvian courts have issued another 40 arrest warrants in connection with the lynching ..."
In NEWS1906, we reported that President Bush has sent our Special Forces into key "Non-Integrating Gap" countries in order to foment rebellion internally. Thus, a country may be overthrown by what appears to be an internal subversive group when, in reality, the subversive group(s) might have been organized, funded, and trained by our Special Forces. Because Peru borders Columbia, it would be relatively easy to infiltrate forces back and forth into the country.
D. Cuba is bracing for US invasion!
NEWS BRIEF: "Cuba goes on war footing, plans anti-US protest today: Militia training, evacuation plans and defence zones are in place as the country fears invasion would follow tightening of embargo", The Straits Times, May 15, 2004
"HAVANA - Cuba's communist government has called a mass protest against the United States and is increasingly putting the population on a war footing amid new US moves aimed at speeding up the end of President Fidel Castro's rule ... Meanwhile, Cuban Ambassador to Honduras Alberto Gonzalez told reporters Havana had stepped up military preparations, fearing a US invasion 'is closer than ever' ... Speaking in the Honduran capital Tegucigalpa on Wednesday, Mr Gonzalez said: 'Our people are on high alert, our armed forces are on high alert, our revolution is on high alert.' "
"He said the Cubans were poised to repel any attack from the US, by all America's technological might, including 'laser-guided bombs' and 'bombers that fly very low to avoid anti-aircraft defences' ... Since last year's US-led war in Iraq, Cuban municipal militias have trained weekly on 'defence Sundays'. The island of 11.2 million people has put in place plans for the evacuation of children and the elderly and created 1,400 defence zones with militia brigades made up of those ineligible for Cuba's regular armed forces. Militias are armed with small anti-aircraft rocket launchers and fields have been sowed with landmines - what the government calls 'the weapon of the poor'. The authorities say their strategy is to involve the enemy in a long conflict, 'an inferno worse than Vietnam'."
In the past week, President Bush has increasingly called for the "end of Cuban President Fidel Castro's rule", very aggressive political rhetoric. Listen:
NEWS BRIEF: "US threatens action against Cuba", 08 May 2004, Dawn: the Internet Edition
"WASHINGTON, May 7: US President George Bush on Thursday offered new steps he said would help hasten the end of Cuban President Fidel Castro's rule, such as stepping up anti-Castro propaganda and bolstering dissidents groups ... Bush will tighten limits on visits to Cuba by American family members and increase sting operations to keep money for relatives from falling into the government's hands ... Bush announced the Cuba policy after he received a 500-page report by the Commission for Assistance to a Free Cuba, an inter-agency effort led by Secretary of State Colin Powell."
Is Cuba about to be forced into the "Core Functioning: group of states? With the energy of her people, the process would not take long.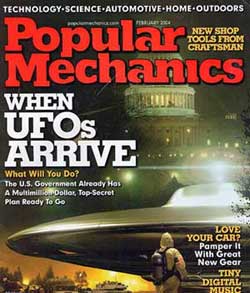 VII. Mexico's top military commander announced this week that his Air Force had photographed UFO's!
NEWS BRIEF: "Mexican Air Force Films UFOs", Associated Press, Wired Magazine, May. 12, 2004
"Mexican Air Force pilots filmed 11 unidentified flying objects in the skies over southern Campeche state, a spokesman for Mexico's Defense Department confirmed Tuesday. A videotape made widely available to the news media on Tuesday shows the bright objects, some sharp points of light and others like large headlights, moving rapidly in what appears to be a late-evening sky ... A Defense Department spokesman confirmed Tuesday that the videotape was filmed by members of the Mexican Air Force ... 'This is historic news," Maussan told reporters. "Hundreds of videos (of UFOs) exist, but none had the backing of the armed forces of any country.... The armed forces don't perpetuate frauds'.
Maussan said he obtained the video from Secretary of Defense Gen. Ricardo Vega Garcia."
For the first time ever, a major country has "verified" the existence of UFO's and has claimed to have taken pictures of them! When the Secretary of Defense supplied the video to a UFO researcher (Maussan), most people will believe in the existence of UFO and Aliens.
Not too long ago, Fox News ran a story on UFO's and Aliens which, for the first time I have ever seen, treated the story seriously, leading the reader to the conclusion that Fox News believes UFO's are real.
NEWS BRIEF: "Men in Suits See Aliens as Part of Solution, Not Problem", Fox News, Thursday, May 10, 2001

"WASHINGTON — A group of 21 former military and government officials told a packed house at the National Press Club stories worthy of a whole episode of the The X Files Wednesday. These men in suits spoke of high-speed saucers, crashed ships, alien bodies and conspiracies of silence. The eyewitnesses came forward at the behest of the Disclosure Project, a non-profit research group dedicated, as head Steven Greer says, to 'working to fully disclose the facts about UFO's, extraterrestrial intelligence, and classified advanced energy and propulsion systems'. Since December, Greer has deposed more than 100 witnesses and logged over 120 hours of tape in his search for proof that aliens are, or have been, among us. He brought with him four hours of video tape and a parade of former Air Force, Army, and Navy officers and air traffic controllers who swore up and down they had seen things."
Then, when you factor in the front page story of UFO's and Aliens in the February, 2004, issue of Popular Mechanics, you realize we are looking at a major effort to convince people that Aliens and UFO's are real, are benevolent, and close to appearing! Of course, New Age authors have long emphasized that UFO's and Aliens are part of the Illuminati plan to produce Antichrist! (NEWS1052)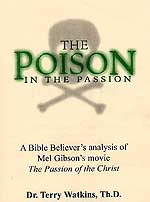 VIII. Roman Catholics are crowing about the manner in which "The Passion" is bringing Evangelicals closer to Catholicism!
NEWS BRIEF: "Inside The Vatican", March-April 2004, p. 24.
"For evangelicals, the film has given them a glimpse inside the Catholic soul, even the traditional Catholic soul. Many Evangelicals, reflecting on what they saw in the movie, say they are beginning to 'get' the whole Catholic thing: Lent ... the ashes on the forehead ... no meat on Friday ... the sorrowful mysteries ... the Stations of the Cross ... the emphasis on the Eucharist ... the devotion to Mary ... the enormous crucifix hanging above every Catholic altar. They may not be rushing out to buy rosaries, necessarily, but some of the things no longer seem so strange, so alien."
We have been warning about this planned "spiritual fruit" of "The Passion of the Christ" from the beginning! Since the Illuminati chose the Roman Catholic Pope to be their top religious leader (False Prophet), the question has always been, "How does Catholicism bring Protestant Christians to her altar?" This movie is doing just that!
Truly, we are living in the very last of the End of the Age!
---------- New Articles Posted This Week ----------
* "BEHEADING UPDATE: NUMEROUS MYSTERIES AND COINCIDENCES HAVE NOW COME TO LIGHT CONCERNING THE BEHEADING OF AMERICAN NICK BERG: Why was Nick held by Iraqi police for 13 days and Coalition Forces for 11? Did you know that Black Magick Freemasonry has a symbol for Degrees 9-11 which depict a decapitated head by a short sword, a symbol depicting the destruction of the Old Order so the New World Order can be established? Why do we see an Occult Signature to this event? Who benefits from this beheading? - http://www.cuttingedge.org/news/n1917.cfm

* "MUSLIM ANGER OVER COALITION ABUSE AND DEGRADATION EXPLODES: IRAQI INSURGENTS BEHEAD AMERICAN CONTRACTOR -- "Blood In The Streets" Strategy, Provoking Inferior Army To Attack - Part 4 - Evidence continues to abound that the Muslim anger of which we have been warning is already beginning to explode in Iraq and elsewhere in the Middle East. Today's beheading of an American contractor may just be the beginning! - http://www.cuttingedge.org/news/n1916.cfm
* "HAS RUSH LIMBAUGH BEGUN THE "UNOFFICIAL/OFFICIAL" BUSH ADMINISTRATION'S DOMESTIC "LINE OF DEFENSE" AGAINST TORTURE AND SEXUAL DEGRADATION SCANDAL? - "Blood In The Streets" Strategy of Provoking An Inferior Army To All-out War - Part 3 - Rush called our torture and sexual degradation of Iraqi prisoners "brilliant" and said they were just good old boys trying to relax and "blow off steam"! On parallel path, other Conservative media pundits took much the same line. Is this abominable reasoning the official Bush domestic "Line of Defense"? - http://www.cuttingedge.org/news/n1915.cfm

* ENRAGING 1.4 BILLION WORLDWIDE MUSLIMS -- "BLOOD IN THE STREETS" STRATEGY -- Part 2 -- Destroying and Damaging Holy Places, Mosques - And Murdering Large Numbers of Civilians - http://www.cuttingedge.org/news/n1914.cfm

* UNHAPPY WITH YOUR CHURCH????? -- Spiritual Needs Are Not Being Met And God's People Are Searching!
---------Conclusion----------------"Weeping may endure for a night, but joy cometh in the morning." Psalm 30:5
Christian! If thou art in a night of trial, think of the morrow; cheer up thy heart with the thought of the coming of thy Lord. Be patient, for
"Lo! He comes with clouds descending."
Be patient! The Husbandman waits until He reaps His harvest. Be patient; for you know who has said, "Behold, I come quickly; and my reward is with me, to give to every man according as his work shall be." If you are never so wretched now, remember
"A few more rolling suns, at most,
Will land thee on fair Canaan's coast."
Thy head may be crowned with thorny troubles now, but it shall wear a starry crown ere long; thy hand may be filled with cares--it shall sweep the strings of the harp of heaven soon. Thy garments may be soiled with dust now; they shall be white by-and-by. Wait a little longer. Ah! how despicable our troubles and trials will seem when we look back upon them! Looking at them here in the prospect, they seem immense; but when we get to heaven we shall then
"With transporting joys recount,
The labours of our feet."
Our trials will then seem light and momentary afflictions. Let us go on boldly; if the night be never so dark, the morning cometh, which is more than they can say who are shut up in the darkness of hell. Do you know what it is thus to live on the future--to live on expectation--to antedate heaven? Happy believer, to have so sure, so comforting a hope. It may be all dark now, but it will soon be light; it may be all trial now, but it will soon be all happiness. What matters it though "weeping may endure for a night," when "joy cometh in the morning?" ["Morning and Evening Devotions", C.H. Spurgeon, A.W Tozer CDROM Library http://www.cuttingedge.org/detail.cfm?ID=599

]
=======================================================
May Jesus Richly Bless You,
David Bay, Director
866-909-2850 Toll Free Customer Service - Order Line
803-356-2850 Toll Free Customer Service - Order Line
803-356-2860 Fax