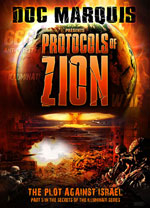 1. Hillary Clinton finally clinched the Democrat Party's nomination for President as she won California and a handful of smaller states.
NEWS BRIEF: "Hillary Clinton celebrates victory, wins California", CNN News, June 8, 2016
"Hillary Clinton claimed her place in history Tuesday as America's first female presumptive presidential nominee ... The former secretary of state immediately pivoted from her victory to a full bore assault on the presumptive Republican nominee Donald Trump and made a sweeping effort to reach out to Sanders supporters in an attempt to unify Democrats."
Hillary has alienated millions of Liberal voters with her greed, her Wall Street connections, her hypocrisy and her blind defense of her husband, Bill Clinton, as she tries to "defend the indefensible" sexual scandals plaguing him.
Since Bernie Sanders has garnered over 10 million votes, it is safe to say that Hillary has alienated 10 million Liberal Democrats which she must now win back. If these Liberals just stay home on election day and not vote, Trump wins.
Hillary's Hypocrisy is also a very major problem.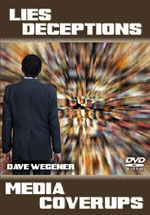 Did you see that $12,495 Armani Jacket Hillary Clinton Wore During a Speech on "Income Inequality"?
NEWS BRIEF: "EXPLAINED: The $12,495 Armani Jacket Hillary Clinton Wore During a Speech on Income Inequality", Heat Street News, June 7, 2016
"Hillary Clinton is a multimillionaire, and might even be richer than Donald Trump. In addition to loving mansions and private jets, Hillary has very expensive taste in fashion, the New York Post reports. One especially notable item in Clinton's wardrobe is the $12,495 Giorgio Armani tweed smock she wore during a discussion on income inequality earlier this year following her primary victory in New York."
Can you imagine the rank hypocrisy here? Hillary is touting her credentials as a politician who cares about the desperate plight of millions of Americans who simply cannot earn enough money to even exist? But, during a major speech on "Income Inequality", Hillary wears an Armani jacket which cost her a whopping $12,495! Most of the people to whom she was speaking cannot even earn $12,495 a year!
Bill and Hillary Clinton have gotten away with this kind of horrific hypocrisy for years, thanks to the lies and manipulations of the Mass Media. But, why should we be surprised, for the Mass Media has long been completely sold out to the New World Order plan, and serves both Democrat and Republican party leadership when it is beneficial to the global agenda.
Listen to the reality of the Mass Media, espoused in the early 1800"s; you may be shocked.
Key Illuminati Premise: "We must compel the governments ... to take action in the direction favoured by our widely conceived plan ... by what we shall represent as public opinion, secretly prompted by us through the means of that so-called 'Great Power' -- the Press, which, with a few exceptions, is already entirely in our hands." [Protocol of the Learned Elders of Zion, Protocol #7; written early 1800's]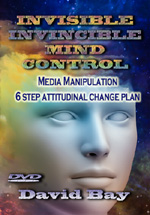 2. President Obama is working silently -- but strongly -- behind the scenes to prevent Hillary from being indicted.
NEWS BRIEF: "Obama's Latest Attempt to Save Clinton From Indictment", Observer News, 6/7/2016
"Despite his repeated claims of not influencing the Department of Justice and FBI investigation into Hillary Clinton's private email server scandal, Obama has helped shield her throughout the fiasco ... The White House has protected Clinton's emails with the most potential to incriminate or impugn Clinton's self-portrayed public image."
This phrase is the key to properly understanding how the White House is protecting Hillary from the probable fatal blow which a Federal indictment would deliver.
"... Clinton's self-portrayed public image... "
The Mass Media, working with the Clinton campaign, has carefully created a false image of who and what Hillary is in the minds of Liberal voters. An indictment over the email scandal would open the door wide so people can look in and realize the kettle of rotten fish which is Hillary and Bill.
The President clearly has clearly supported Hillary over Bernie.
"Despite holding back an endorsement during the Democratic primaries, Obama hasn't made much effort to hide where his favoritism lies. The Clinton campaign recently claimed Obama will be releasing an endorsement for Hillary Clinton very soon. "
Obama's attempt to paint the email server fiasco as "frivolous" took a powerful blow by his own State Department.
Hillary "never received authorization for using a private email server and broke federal record laws by not preserving and turning over her records to the State Department when she left office .... she is now depending on him to get through the FBI and Department of Justice investigation long enough to get to become president—at which point there will be no chance of serving the indictment her actions certainly warrant."
Believe me, if Hillary gains the Presidency, she is brutal enough to make all her enemies wish that she would have been indicted during the campaign. She is as dishonest as President Nixon, but unlike "Tricky Dick", she will not resign her office; she may carry out the plan of the Protocols to impose the most brutal Absolute Dictatorship the world has ever seen.
3. Donald Trump seems to be broadening his base at the same time that Hillary is swinging toward the Left, courting extremists.
NEWS BRIEF: "Trump Broadens Base of support, As Hillary Clinton Courts Extremists", Breitbart News, 6 June 2016
"Trump has broadened his base of support by emphasizing job creation, economic growth and national security, while the two Democratic candidates have descended into a slugfest to determine which can genuflect lower before the radical, anti-capitalist, anti-Israel fringe of the Democratic Party."
Hillary's move to the Left to counter the support Bernie Sanders is gaining might prove fatal to her Presidential ambitions in November. If she continues to alienate Conservative white voters -- like the coal miners whom she promised to shut down their mines -- and if Trump can avoid caustic statements which cost him votes, we might avoid the political train wreck which a President Hillary Clinton truly is.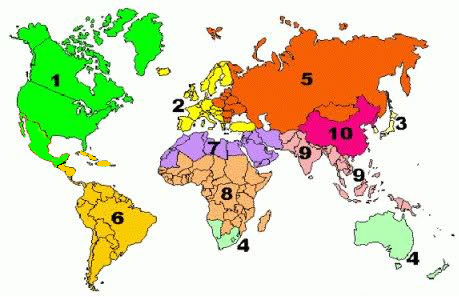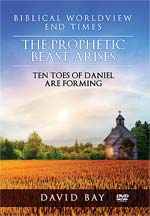 4. Brexit -- the British movement to leave the European Union -- is gathering steam in Europe, threatening the fabric of Supernation #2, the European Union.
NEWS BRIEF: "Brexit Contagion Is Spreading Across the EU, Pew Study Finds", Bloomberg News, June 7, 2016
"Opposition to the European Union is growing across the bloc, suggesting that anti-EU sentiment extends much further than traditionally skeptical Britain. As the U.K. gears up for a referendum on whether to remain in the club of nations it joined in 1973, a survey of more than 10,000 people across Europe showed that voters from Italy and Poland to Greece and Sweden have lost faith in the EU."
" 'The British are not the only ones with doubts about the European Union', said Bruce Stokes, the chief author of the Washington-based Pew Research Center report published Tuesday. 'The EU is again experiencing a sharp dip in public support in a number of its largest member states'."
Since December 31, 1972, the European Union has proven to be a very harsh taskmaster. Her economic rules have proven to be so restrictive that, last year, when the western Ukraine sought to become a member of the E.U., a Ukrainian leader publicly warned that Ukrainians would rue the day they became E.U. members, for their economic lives would soon lie in ruins, just as Spain and Greece have already experienced.
As of this moment, the future of the European Union lies in doubt. Pressures from average voters seem to be building to enough power to shatter the coveted E.U. Leaders from Napoleon to Hitler have sought to unify Europe, and now that this goal is within reach, the Elite make everyday life so ruinous that they might be cast into history's dustbin.
I do not know how this is going to play out, but I can tell you that the European Union is Supernation #2 of the Club of Rome plan to reorganize the nations of the world into precisely the 10 nations of Daniel 2:40-45, 7:7-8 and Revelation 17:12, 17.
If the European Union is disbanded because of this crisis, for these prophecies to be fulfilled, she will have to be reborn as a supernation, undoubtedly on a more popular basis. This scenario is a most interesting one, don't you agree?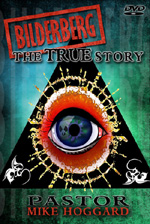 5. The 2016 Bilderberg meeting list is now available and demonstrates a strong pro-E.U. tilt.
NEWS BRIEF: "Bilderberg 2016: Pro-EU Guest List Confirmed", Heat Street News, 8June 2016
"As Heat Street has previously made clear, the secretive Bilderberg Group is rabidly anti-Brexit and ultra pro-EU. This year's meeting, held in the German city of Dresden between Thursday and Sunday, will be no different.
"No Brexiteers have been invited."
The #1 priority of this year's Bilderberg Conference has to be what they can do to keep the alliance intact, or to quickly patch it back together if the Brexit election in Great Britain on June 23 breaks it apart. The Illuminati has been working hard these past several hundred years to achieve a unification of Europe, so they must do whatever they can to keep this prophetically unique union together.
"The Bilderberg Group says the following topics are on its agenda. Because it publishes no minutes, it is impossible to know how accurate this list will turn out to be:
1. Current events (Brexit?)
2. China
3. Europe: migration, growth, reform, vision, unity
4. Middle East
5. Russia
6. US political landscape, economy: growth, debt, reform
7. Cyber security
8. Geo-politics of energy and commodity prices
9. Precariat and middle class
10. Technological innovation
Why did the Global Elite put the future of the European Union subject to voter approval, anyway?