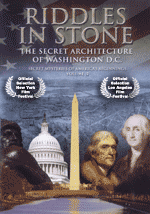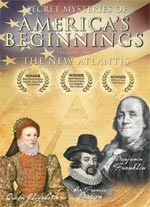 Award-Winning Video -- Volume One -- "The New Atlantis"
"Riddles In Stone: The Secret Architecture of Washington, D.C."
Please be in much prayer!
Antiquities Research Films has just retained the services of WDC Media Group, one of the most prestigious Christian media firms in the industry. As we approach the International Christian Book Convention in Atlanta in mid-July, we needed a professional media firm in the Christian market which can bring "Secret Mysteries of America's Beginnings" video series to the attention of Christian customers.
In other words, we need a means by which we can get customers knowledgeable about this video series and excited enough to want to go to a Christian Bookstore to buy it. Please pray that this Christian media group will succeed in this endeavor. Their track record is quite impressive as is their customer client list.
If we are going to pay back our investors and proceed with Volume III, we need to make this retail year a success, and that means advertising. Please hold this matter up in prayer!
IMMEDIATE PRESS RELEASE
Writer/director, Christian J. Pinto along with partner and executive producer, David E. Bay have produced the award winning documentary series, "Secret Mysteries of America's Beginnings." Volume I, "The New Atlantis" was honored with the Screen Craft Award for Best Documentary Feature at the New York Independent Film festival in 2006, also winning Best Historical Documentary at the Los Angeles International Film Festival. In February of this year, Antiquities Research Films released Volume II, "Riddles in Stone: The Secret Architecture of Washington D.C." which has become the "Official Selection" of the upcoming New York and Los Angeles film festivals, having already won a 2007 Telly Award for excellence in film and video production.

The "Secret Mysteries" series explores the fascinating history behind America, unfolding the arcane elements of its design. Why is Washington D.C. built on the 77th Meridian? Are the Revolutionary War cities really built in perfect alignment with Stonehenge? While it is clear that Christians came to the new world, they were not alone. There were with them secret societies who envisioned America as a philosophic empire. Could this be the key to understanding the cultural conflict in our country today?
Filmmaker, Christian J. Pinto has given countless interviews about his research into Christianity, America and the secret societies working behind the scenes. Ultimately, this powerful, faith-based documentary series demonstrates how world events and the United States in particular are moving in fulfillment of Bible prophecy.

Zahn reports that the WDC Media team will be spearheading Antiquities Research Films national publicity campaign. Since its launch, WDC Media has been effectively bridging the gap between religious America and the media.
---
--------- Articles Posted -------
NEWS2214 - "June 13 - The Day All Three Middle East Hotspots Exploded" -- "The Middle East Is On Fire" -- http://www.cuttingedge.org/news/n2214.cfm
NEWS2213- "President Bush's 'New Middle East Map' Is Enraging Friends and Foes Alike -- Is Likely To Spark The Planned World War III - http://www.cuttingedge.org/news/n2213.cfm
NEWS2212 - "Israel Has Lost The First Battle of This New Arab-Israeli War!" - http://www.cuttingedge.org/news/n2212.cfm
---------- This Weeks Hot News ----------
"Israel: God's Prophetic Timepiece"
This past week in the Middle East was one of the most dynamic, frightening weeks in the entire history of Cutting Edge Ministries. Literally, the "Middle East Is On Fire".
We have posted new Headline News Articles, which are posted above. Please take the time to read them, for they will better prepare you to read the hot news story below.
I. Syria has taken an action which most definitely spells "W-A-R"!
NEWS BRIEF: "Arab Media Reports Syria Making Preparations for War with Israel", by Hana Levi Julian, Israel National News, June 15, 2007
"A Qatari newspaper, Al Watan, reported Friday that Syria is making concrete preparations for war with Israel, saying that the Syrian government has removed the Government and State Archives from the Damascus area. According to the paper, this move indicates preparations for war."
Indeed, this one action more clearly demonstrates that Syrian President Assad is really preparing for war than just about any other action he could have taken. Assad has already moved soldiers and war material up to the borders of Lebanon and Israel. He has already placed Syria on a war footing.
Now, he is taking steps to ensure that a war with Israel will not destroy Syria's vast holdings of archeological artifacts. Syria has a lot of historical artifacts to lose should her war with Israel go badly. Damascus "is thought to be among the oldest continuously inhabited cities in the world" (Wikipedia Encyclopedia, "Damascus"]
Let us continue learning about the history of Damascus:
"Excavations at Tell Ramad on the outskirts of the city have demonstrated that Damascus has been inhabited as early as 8000 to 10,000 BC. It is due to this that Damascus is considered to be among the oldest continually inhabited city in the world ... " (Ibid.)
Now, let us turn our focus to the historical artifacts of Damascus.
"Damascus has a wealth of historical sites dating back to many different periods of the city's history .... The Umayyad Mosque, also known as the Grand Mosque of Damascus, is one of the largest mosques in the world, and one of the oldest sites of continuous prayer since the rise of Islam. A shrine in the mosque is said to contain the head of John the Baptist. A heavily visited site is the tomb of Zaynab bint Ali. Hundered of thousands of shia muslims visit it every year." (Ibid.)
Make no mistake about the fact that Syria possesses a huge wealth of archeological wealth which no national leader would want lost. President Assad is, therefore, taking the time and devoting the effort to remove the most important artifacts before initiating a war with Israel. Should the war go badly for Syria, her priceless, irreplaceable historical wealth would survive for future generations.
This action is a very huge war sign.
The IDF is also preparing for a war with Syria.
"IDF Chief of Staff Lt-Gen. Gabi Ashkenazi has also raised the issue numerous times. 'The IDF is preparing for an escalation on both the Palestinian and the northern fronts', he said bluntly during a speech to the IDF Officers Training School earlier in the year." (Ibid.)
Jerry Golden, a devout, Messianic Jew, told of the general attitude of war building within Israel, in his email alert of June 15.
"We keep hearing that war is imminent this summer with Syria and Hezbollah, I can tell you this, IDF reservist who haven't been called up for years are getting dates and orders to show up for a week's training, that tells me volumes on what the IDF thinks is about to happen."
I wonder if President Assad's actions in removing Syria's archeological treasures are motivated by this End of the Age prophecy?
"THE MOURNFUL, inspired prediction, a burden to be lifted up, concerning Damascus, capital of Syria ... Behold, Damascus will cease to be a city and will become a heap of ruins." (Isaiah 17:1, Parallel Bible, KJV/Amplified Bible Commentary)
II. The neutralization of the Pro-Western government of Lebanon is also a continuing war sign.
Two factors are genuinely causing the government of Lebanon to teeter and totter like never before. Should the government fall, Hezbollah is likely to sweep into power, along with pro-Syrian forces.
What are these two events threatening to topple the Lebanese government today?
1) In Beirut, Lebanon, an anti-Syrian lawmaker was brutally murdered in a huge car bomb.
This assassination rocked Lebanon to the core and threatened the survival of the Pro-Western Lebanese government. The car bombing bore all the "fingerprints" of Syrian intelligence, which means that Syria has just "upped the ante" in her preparation for war with Israel.
NOTE: We covered this assassination in our newest Headline News article, NEWS2214, "June 13 - The Day All Three Middle East Hotspots Exploded -- 'The Middle East Is On Fire' "
This assassination of Pro-West lawmakers is logical once you understand the political reality within the Lebanese government right now.
NEWS BRIEF: "Political battle looms in Lebanon", Ohio.com, June 16, 2007
"BEIRUT, Lebanon - After yet another assassination, Lebanon's anti-Syrian politicians accuse Damascus of trying to end their rule by killing members of the parliamentary majority one by one. This week's slaying of anti-Syrian lawmaker Walid Eido in a massive Beirut car bombing has sparked a new political battle here, fueling rifts that are putting Lebanon's democracy at the risk of a total breakdown."
"With Eido's death, U.S.-backed Prime Minister Fuad Saniora's majority in parliament has been whittled down to only four seats. If he loses those - either by deaths or defections - his government could fall, a top goal of the pro-Syrian opposition led by the Hezbollah militant group."
If this Pro-West Lebanese government can be overthrown, the new government can demand that the UN peacekeeping troops be removed from the Lebanon/Israeli border. Then, Hizbullah can truly go to war with Israel.
Now, let us examine the second factor undermining the Lebanese government.
2) The continuing failure of the Lebanese Army to defeat ragtag Hezbollah forces in two militant refugee camps within Lebanon.
NEWS BRIEF: "Ferocious camp war exposes weakness of Lebanese army", The Standard, Nadim Ladki, Thursday, June 14, 2007
"Lebanon's army might be shackled by fear of civilian casualties as it battles Islamist militants at a Palestinian refugee camp, but its failure to defeat them quickly has exposed its lack of equipment and combat experience."
For weeks now, we have wondered why the best of Lebanon's Army cannot easily and quickly crush the Palestinian militants in these two refugee camps. Now, we know one of the reasons why: A lack of equipment and a lack of combat experience!
Since this is the case, Lebanon would probably fall quickly if Hezbollah were to actually launch an all-out attack on Beirut.
However, you might reason that Lebanon could have achieved this quick victory had she just called on her elite, special forces to fight the militants. Lest you think that the Lebanese Army commanders launched this attack with sub-standard regular soldiers, please consider this next segment.
"Elite army units have been trying to crush a few hundred Fatah al-Islam fighters at Nahr al-Bared camp in north Lebanon since May 20 ... Goksel said the 55,000-strong army would eventually defeat the militants, but that this could not disguise its frailties. 'It is very poorly equipped. It is a very poor army, no doubt about it', Goksel said, noting weaknesses in basics such as transport and communications. Some frontline soldiers communicate with mobile telephones."
This is the army which Hezbollah must neutralize before war begins with Israel. Events like these make it sound as though this neutralization is well underway.
Once Lebanon is neutralized, both Iran and Syria will own that country, and war against Israel can begin.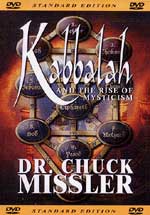 III. Hamas has just neutralized the Pro-Western Palestinian Authority under Freemason Abbas. The battle and the immediate aftermath were brutal.
NEWS BRIEF: "Hamas completes conquest of Gaza Strip: Will convert Mahmoud Abbas' Presidential compound into mosque for victory prayer Friday", DEBKAfile Intelligence, June 15, 2007
"This will symbolize the Islamist character of the national Palestinian entity supplanting the defeated Palestinian Authority ... Thursday morning, the Hamas Executive Force occupied two Fatah strongholds: the Preventive Security HQ and the National Security compound, dragging personnel out and shooting some on the spot. Half-naked Fatah prisoners were paraded in the streets. Masked Hamas fighters seized their US-made and Israeli equipment and vehicle number plates and rifled intelligence files, in the fortified building constructed with US military aid funds after hoisting a green Hamas flag."
Let us turn once again to Jerry Golden's email alert of June 15 for a more thorough description of how Hamas fighters were executing some Fatah members "on the spot".
"On the streets of Gaza barbaric things are happening, when Hamas and Fatah capture one of the other they first torture them for games and then shot them in the legs and knee caps leaving them in the street to bleed to death ... there has been occasions when Hamas gunmen took turns shooting a fallen Fatah member in the head until they had completely blew (sic) his head completely off. Another report in world news was the capture of a Fatah armed terrorist taken to the top of the highest building in Gaza hand cuffed, tortured and then while still alive thrown off the building to his death 15 or so stories below."
Of course, this barbarism is calculated to have a very strong effect against Fatah fighters and leaders who are controlling the West Bank right now; everyone knows that Hamas will now turn her attention to overthrowing Fatah in the West Bank.
NEWS BRIEF: "Analysis: Fatah's collapse in Gaza rocks its W. Bank status", The Jerusalem Post, June 15, 2007
"Fatah gunmen and Palestinian Authority policemen launched a wide-scale crackdown on Hamas figures and institutions in the West Bank on Thursday. More than 30 Hamas officials and supporters were rounded up in Bethlehem, Ramallah, Nablus, Jenin and Tulkarm. The crackdown, ordered by PA Chairman Mahmoud Abbas, is seen as an attempt to consolidate Fatah's grip on the West Bank after the Gaza Strip fell into the hands of Hamas."
After the relative ease with which Hamas triumphed over Fatah in Gaza, one could be lead to believe that just such an easy victory was awaiting them in the West Bank. Not necessarily.
"Unlike in the Gaza Strip, Hamas does not have thousands of militiamen in the West Bank. The few Hamas military cells that operate in the West Bank are hardly felt. Hamas does not have security bases in the West Bank, nor does it have armed groups that roam the streets openly. Fatah, meanwhile, has many armed groups and policemen in the West Bank ... Hamas's West Bank political leadership is currently in Israeli jails." (Ibid.)
However, this current crackdown on Hamas by Fatah in the West Bank is likely to backfire amongst the average Palestinian, resulting in even more "on the street" popularity for Hamas.
"There is no evidence that Hamas's popularity among the West Bankers has been severely affected. In fact, the Israeli and Fatah campaign against Hamas is likely to backfire ... there are still many Palestinians who are fed up with the scores of Fatah armed gangs that have long been running wild in the West Bank."
Knowing that Fatah is unpopular in the West Bank with the rank-and-file Palestinians, let us now examine our next segment.
"The Fatah gunmen and security officers may be in control of the streets of the West Bank, but this does not necessarily mean that they enjoy the support of the majority of the Palestinian public there. In fact, Fatah's humiliating defeat in the Gaza Strip is likely to undermine the faction's party in the West Bank. Pictures of half-naked Fatah officers surrendering to Hamas are certainly not going to boost Abbas's standing among his constituents in the West Bank."
Once again, Jerry Golden has detail to add to this discussion.
"Today we see Gaza erupt into civil war as the Iranian backed Hamas Terrorists takes over the PA turning all of Gaza into the world's largest terrorist base in the Middle East. All the guns and armored vehicles that Bush has given the Fatah Terrorists has now or will soon fall in to the hands of Hamas, and guess who they will be aimed at, as if they were not already aimed at us."
Thus, we can see that Iran and Syria are successfully overthrowing any group not tough enough against Israel and/or the United States. The pro-Western government of Lebanon and the equally pro-Western government of President Abbas of the Palestinian Authority must be removed before war can commence.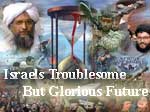 MP3
IV. Israel, meanwhile, continued to show a weak, inept face to her determined Arab enemy.
NEWS BRIEF: "Shimon Peres Wins Israeli Presidency", Breitbart News, June 13, 3007
"JERUSALEM (AP) - Elder statesman Shimon Peres was elected Israel's ninth president Wednesday, capping a campaign to extend his six-decade political career ..."
We have already noted the three major explosive events which occurred on Wednesday, June 13. Briefly, these events were:
1) In Beirut, Lebanon, an anti-Syrian lawmaker was brutally murdered in a huge car bomb.
2) In the Gaza Strip, the brutal Palestinian terror group, Hamas, successfully overthrew the pro-West (And Freemasonic) leader Abbas and his Fatah force.
3) In Samarra, Iraq, a powerful explosion ripped of the two minarets off the most revered shrine in Shi'ite Iraq
Now, we must add a fourth critically important event to Middle East peace which occurred on 6/13: the elevation of the arch-dove, Shimon Peres, to the office of President of Israel. Peres co-authored the 1992-1993 Oslo Peace Accords which promised a Palestinian State and he has consistently been seen as a very weak politician regarding the Palestinian issue.
With Prime Minister Olmert in office, Israel is now presenting the most dovish government possible to her implacable Islamic foes. But, we are not done yet!
Former Prime Minister Ehud Barak just won the Labor Party election to become its chief. As Labor Party chief, Barak is in line to replace Peretz as Defense Secretary.
NEWS BRIEF: "Partnership with Barak to continue, says Olmert", YNET News, 6/13/2007
"I congratulate Ehud Barak and wish him luck in his role and in fulfilling the important objectives he's defined for himself," Prime Minister Ehud Olmert said Wednesday, in a first reference to Ehud Barak's victory in the Labor primaries Tuesday. Speaking during a Kadima faction meeting at the Knesset, Olmert said that he respected the 'responsible manner' in which the Labor elections were carried out. 'Naturally, we plan to continue our coalition partnership with the Labor Party after the election of the new chairman as well', he stated."
What Olmert's statement means is that he will accept Ehud Barak as the new Defense Secretary -- now occupied by Labor Party leader Peretz, whom Barak just defeated in their Party election. You see, when Olmert assembled his Coalition government, he agreed to give the office of Defense Secretary to the Labor Party head. Since Ehud Barak just won the Labor Party vote, he will now become Defense Secretary.
Now, Israel has a third dovish leader in her government. You see, even though Barak is the most highly decorated general in the history of modern Israel, his track record as Prime Minister is marked in shame. Barak served as Israel's 10th Prime Minister from 1999 - 2001. People elected him because of his prestigious war record as a decorated general, figuring he knew how to "get tough" with the Palestinians.
However, Barak is remembered for one very disastrous event during his brief tenure as Prime Minister:
On April 17, 2000, Prime Minister Barak abruptly ordered the IDF to completely withdraw from Lebanon, where it had maintained forces necessary to back up the Christian Lebanese force, which had faithfully served as a buffer zone between Israel and Hezbollah in Lebanon. Barak's order to withdraw -- even though the IDF was under no military pressure whatsoever -- represented a complete Israeli sell-out of the Christian Lebanese. Not surprisingly, the Christian Lebanese quickly retreated into complete obscurity, very angry with Israel for the sell-out.
Radical Palestinian factions rejoiced, and they considered Barak to be weak from that moment on.
This is the Ehud Barak which is about to assume the all-important post of Israeli Defense Minister! This is the Ehud Barak whom the Islamic strategists are going to consider as weak and inept and easily spooked.
All told, Israel is now being led by the most dovish political leaders in its history:
1) Prime Minister Olmert - labeled as inept and not able to make decisions by the official Winograd Report on the 2006 Second Lebanese War
2) President Shimon Peres - while the Presidency is largely a ceremonial post lacking real power, Peres' election signifies a general weakness in Israeli leadership
3) Defense Minister Ehud Barak -- Weakness exemplified by his abrupt withdrawal from Lebanon
Do you see how Arab leaders all throughout the Middle East must simply be smacking their lips, anticipating that, this time around, Israel is ripe for the taking? Perceived weakness is very dangerous in national foreign affairs, for that emboldens the state's enemies and starts wars.
V. This perceived weakness certainly extends to the formerly feared Israeli Defense Force (IDF).
Read this Arab view and weep, for this attitude breeds war!
NEWS BRIEF: "Are Israel's armed forces destined for more decline?", By Uri Bar-Joseph, The Daily Star In Lebanon, June 16, 2007
"Forty years later (after Six-Day War in 1967), the Israeli Army - which is by far the strongest between Morocco and the Indian subcontinent - failed to defeat a few thousand Hizbullah fighters who kept launching Katyusha rockets until the very last moment of the July-August 2006 Lebanon war."
"The gap between the aggressive, lean military machine of the 1960s and the far bigger, bureaucratic and less effective army of the early 21st century was, to a large extent, the result of the June 1967 war .... Most importantly, the occupation of the West Bank and the Gaza Strip made the Israeli military responsible for administering the lives of nearly 1 million Palestinian civilians."
"The peace treaty with Egypt rendered the Arab conventional military option more remote than ever. And even though, in the short run, the traditional threat was replaced by that of the eastern front coalition headed by Iraq, Saddam Hussein's 1980 attack on Iran almost completely nullified that, too. The collapse of the USSR, Syria's strategic ally, and the 1991 Gulf war that destroyed much of the Iraqi Army completed this process. The end of the Cold War left Israel's armed forces with no real effective enemies. "
"In parallel to the decline of the conventional threat, the non-conventional challenge of Arab guerrilla and terrorism began to rise ... Although most of the Palestinian force was destroyed and the PLO was expelled from Lebanon, Israel suffered many casualties. And when it withdrew from the territory it had occupied three years earlier, it left behind a new type of enemy: Hizbullah."
"The outbreak of the first Palestinian intifada in late 1987 intensified the process of decline in the quality of the Israeli Army ... The performance of Israel's ground forces during the Lebanon war triggered a considerable effort to upgrade their professional quality. At the same time, however, the continuation of the occupation is likely to undermine this effort. Thus, the irony of history is that one of the long-term results of the June 1967 war is the constant deterioration in the quality of the proud and professional army that in 1967 achieved one of the most brilliant victories in history."
Thus, Islamic strategists throughout the Middle East consider the IDF "ripe for the picking".
When you add to this mis-conception the reality that the political government ruling Israel right now is the most dovish in her modern history, Arab leaders can hardly wait to attack.
Adolf Hitler once said, "Truth is not what is; truth is what people perceive it to be".
Because Islamic and Arab leaders believe Israel is uniquely weak right now, war is certain. The Divine Judgments of Obadiah 15-18, Isaiah 34, Isaiah 17:1, and Joel 3 are about to begin.
Are you spiritually ready? Are you read to lead a frightened sinner to Jesus Christ by sharing with them the precious Gospel Seed?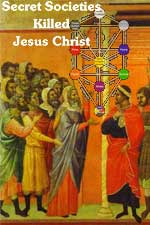 VI. Cutting Edge has long maintained that the modern Israeli government which came into reality on May 14, 1948, is Illuminist through and through.
One only has to study the significance of the reality that Israel's national symbol is the old Satanic, filthy hexagram, a symbol shown prominently on the current Jewish flag.
We cover this complicated subject thoroughly in NEWS1593, "American Jewish Citizen Is Outraged That President Bush Positioned Himself In Front Of The Illuminist 'Protocols of Zion' Symbol, The Israeli Flag!"
Before you read any further, we encourage you to read this article thoroughly, for it answers many questions as to how genuine Born Again Christians should treat this current government. In other words, Christians should NOT support this Israeli Illuminist government, nor should Christians support the creation of a new temple on the Temple Mount, for Bible prophecy tells us that the next Jewish temple to be built is the one to be used by Antichrist (Matthew 24:15).
Rather, Christians should recognize that God allowed the Illuminati to bring Israel back to the land in 1948, in fulfillment of Ezekiel 37:8d ("there was no breath of spirit in them"). Knowledgeable Bible scholars expected Israel to be established in a state of unbelief in Jesus Christ, based upon this one prophetic verse.
But, God has prophetic plans to annihilate these Illuminati Jews and their followers. Please consider the significance of Zechariah 13:8, realizing God is going to allow Antichrist to kill the current Illuminized Israeli leaders and their followers -- two-thirds of the population -- but is going to protect the one-third remnant [Revelation 12:617], so that, when Jesus Christ returns the second time, He returns to an Israel who will recognize Him as their Messiah (Zechariah 12:10b).
The Israel Christians need to support and pray for is the Israel left after Antichrist kills the wicked two-thirds of the Jews, while God preserves the one-third remnant. This believing remnant will comprise Israel after the unbelievers are all killed, and it is this believing remnant who will welcome Jesus as He returns (Zechariah 12:10b)
Christians must be discerning enough to avoid falling into the trap of thinking we must support this current Israel, for it is in the control of the enemy of our souls, and its leaders are intently moving toward initiating the World War III which shall produce their coveted Masonic Messiah on the world scene!
Now that we have covered this background, we are ready to consider a current news story which clearly indicates the Illuminati - Satanic roots of Israel's leaders.
NEWS BRIEF: "Shimon Peres Removed Curses Before Elections", Israel National News, June 13, 2007
"On Tuesday night, the night before the presidential elections in the Knesset, Vice Premier Shimon Peres visited the tomb of "The Tzaddik (Righteous Man) of Shtefanesht" in Givataim. He was joined by a group of rabbis learned in kabbalah (Jewish mysticism), who blessed him with success and recited a series of prayers meant to remove curses from him."
Quite frankly, my breath was taken away by this bold article! As we explain thoroughly in the critically important presentation, shown above, "Secret Societies Killed Jesus Christ", the Kabbala is simply the committing to writing the Oral Tradition of the Pharisees and Sadduccees of Jesus' day, a tradition which originated in Babylon during Israel's 70-year judgment there.
The Kabbala is Illuminati through and through, and it has long ago captured the minds of Israeli leaders. God must move in Judgment to remove this, for He promised that, when He restored Israel to her land, they would no longer practice Witchcraft, as they had done during Old Testament times.
Listen and ponder:
"And I will cut off the cities of your land and throw down all your strongholds. And I will cut off witchcrafts and sorceries from your hand, and you shall have no more soothsayers. Your carved images also I will cut off and your statues or pillars out of your midst, and you shall no more worship the work of your hands. And I will root out your Asherim - symbols of the goddess Asherah - and I will destroy your cities, the seats of false worship. And in anger and wrath I will execute vengeance upon the nations which would not obey, vengeance such as they have not heard of before." (Micah 5:11-15;

Parallel Bible, KJV/Amplified Bible Commentary

)
Shimon Peres practices the witchcraft of the Kabbala, as this story proves. But, he is not alone, for the leaders from 1948 - 2007 have been similarly committed to this Illuminati brand of witchcraft. They have just kept this truth more secret than to allow any stories to appear in print.
This Illuminist leadership of Israel will soon aid Masons from Great Britain and the United States in staging the Final Birth Pangs War (World War III) which will thrust the Masonic Christ (Antichrist) on to the world scene.
Only a few years later, the annihilation of these Israeli leaders will occur, just as Zechariah 13:8-9 foretells. But, there is more delicious irony!
This destruction will occur at the hands of the very Antichrist which these false Jewish leaders have done so much to bring about! Just as Jesus foretold in Matthew 24:15-21!
Events are occurring in Israel and throughout the world just as Bible prophecy foretold! Shout this truth to all unbelievers, urging them to come to Jesus in repentence before the time for Grace is past.
"The time for repentance is speeding by like chaff whirled before the wind! Therefore consider, before God's decree brings forth the curse upon you, before the time to repent is gone like the drifting chaff, before the fierce anger of the Lord comes upon you--yes, before the day of the wrath of the Lord comes upon you!" (Zephaniah 2:2;

Parallel Bible, KJV/Amplified Bible Commentary

)
VII. While huge oil reserves have just been discovered in Iraq, a very draconian propaganda warning reminiscent of Global Warming rhetoric has just been published, warning that the world will start running out of oil in just four (4) years!
NEWS BRIEF: "Recent oil discoveries made in Iraq", Middle East North Africa News, June 13, 2007
"An oil researcher in Iraq said that Iraq has approximately 530 geological complexes of potential oil reserves and that up to one hundred and fifteen sites have recently been drilled for that have reserves of around 3,111 billion barrels of oil, Iraq Directory reported ... It is noteworthy that the central oil rich provinces in Iraq are mainly in Kirkuk and Basrah and Basrah possesses Iraq's largest oil reserves."
If you take a look at "President Bush's New Middle East Map", which we reveal in our new Headline News Article, NEWS2213, you will discover that Kirkuk is the capital of the New Kurdistan, while Basra is the capital of the southern Shi'ite province. Both these mini-states are planned to be spun off from Saddam's Iraq.
Could this discovery of huge oil deposits in the Kirkuk area be one of the reasons Turkey has invaded Iraq? Sure, the major reason for the invasion is that Turkey will not part with almost one-third of her territory to "Free Kurdistan", but a secondary issue might very well be this discovery of huge oil deposits in Kirkuk.
Similarly, Iran has got to be salivating over the new discovery of oil in Basra. The new mini-state planned envisions that state will be governed by the same Shi'ites who govern Iran. Thus, Iran will be able to be the "power behind the throne" in the new "Arab Shia State".
These oil discoveries are just part of a worldwide boom in oil discoveries. Consider:
NEWS BRIEF: "Cuban oil renews embargo debate: Discovery of sizeable reserves means U.S. trade ban may finally have a cost", MSNBC News, July 29, 2006
"What has changed the equation?
"Oil.
"To be more specific, recent, sizable discoveries of it in the North Cuba Basin — deep-water fields that have already drawn the interest of companies from China, India, Norway, Spain, Canada, Venezuela and Brazil ... a report by the U.S. Geological Survey confirmed it: The North Cuba Basin held a substantial quantity of oil — 4.6 billion to 9.3 billion barrels of crude and 9.8 trillion to 21.8 trillion cubic feet of natural gas. "
"Already ... Venezuela's state oil monopoly, PDVSA, has signed a $100 million deal to revamp Cuba's Cienfuegos refinery, a Russian relic from Cold-War days, and to increase oil storage capacity at the Port of Matanzas."
This discovery is also huge, right of America's shores.
NEWS BRIEF: "Recent Discoveries Excite Oil Firms : Hanoi's Energy Star Rises", International Herald Tribune, May 25, 1995
"Recent oil and gas discoveries in the South China Sea off southern Vietnam have sharply increased foreign companies' interest in the region ... Oil company executives and analysts said Tuesday that six new finds in the past year ... had led to a major upgrading of Vietnam's petroleum prospects and added gas to its list of potential export items."
"Mr. Johnson, a geologist and energy economist by training, also said Vietnam's recoverable offshore gas reserves were likely to triple to about 18 trillion cubic feet by 2010 ... The BP-led group says recoverable reserves in its two fields total 2 trillion cubic feet (60 billion cubic meters) and that the basin could yield additional reserves of about 4 trillion cubic feet."
Getting good, solid, and unbiased reports on oil reserves in the world is proving to be just about as difficult as getting unbiased information on Global Warming. A lot of "gloom and doom" people want the world to believe that oil is almost running out, as we shall soon see, below. Therefore, I found it interesting that Jerome Corsi begins his article with a recitation of the "world is running out of oil" debate.
NEWS BRIEF: "Brazil's giant offshore oil discoveries", by Jerome Corsi, World Net Daily, November 7, 2005
"A key argument of "Peak-Oil" and "Fossil-Fuel" theorists is no new giant oilfield discoveries have been made in recent years. Oil "experts" such as Matt Simmons and Ken Deffeyes are locked into the belief that oil is a fossil fuel, and pretty soon we are bound to have found and drilled all the oil that ever was. What about Brazil?"
"The experience of Brazil's offshore drilling is proving that giant new oil fields are out there, waiting to be discovered, just off shore along the continental shelf ... Brazil has realized spectacular results by developing the technology to drill ultra-deep offshore wells in Brazil's Barracuda and Caratingua oil fields, in the Campos Basin some 50 miles into the Atlantic Ocean east of Rio de Janeiro."
"the Barracuda and Caratingua proven oil reserves are estimated at 1.229 billion barrels. Together they are expected to produce 773 million barrels of oil by 2025 ... If giant oil fields can be found 50 miles offshore Brazil, how many more giant offshore oil fields remain to be discovered?"
Now, let us examine a current example of "the world is running out of oil" public rhetoric. You will discover this kind of scare tactic sounds a whole lot like the rhetoric for Global Warming.
NEWS BRIEF: "World oil supplies are set to run out faster than expected, warn scientists", The Independent (UK), 14 June 2007
"Scientists challenge major review of global reserves and warn that supplies will start to run out in four years' time. Scientists have criticised a major review of the world's remaining oil reserves, warning that the end of oil is coming sooner than governments and oil companies are prepared to admit ... scientists led by the London-based Oil Depletion Analysis Centre, say that global production of oil is set to peak in the next four years before entering a steepening decline which will have massive consequences for the world economy and the way that we live our lives."
Do not be deceived on a very important fact: these scientists are espousing Illuminati plan just a surely as Global Warming advocates are espousing Illuminati Plan. The Illuminati plans to shut down the entire Industrial Civilization and Economy as soon as possible! They are terrified of finally gaining control of the world only to realize that the world is going to be running out of oil in 200-400 years.
We have posted some interesting articles on this subject.
NEWS1658 - "DEBUNKING THE MYTH THAT ILLUMINIST GOVERNMENTS OF THE WORLD ARE IN MIDDLE EAST NOW JUST BECAUSE OF 'BIG OIL' INTERESTS"
NEWS1693 -- "OCCULT THEOLOGICAL BASIS FOR HATING THIS INDUSTRIAL CIVILIZATION" -- http://www.cuttingedge.org/news/n1693.cfm
NEWS1368 -- "FEDERAL AND STATE GOVERNMENTS IMPLEMENTING THE DRACONIAN PLAN TO FORCE PEOPLE TO LIVE ONLY IN CERTAIN AREAS USING A FALSE 'CRISIS' OF ENVIRONMENTAL POLLUTION AS THE CATALYST"
Are we beginning to see the same kind of "the sky is falling" rhetorical warnings about running out of oil as we have been seeing about Global Warming in past years? Remember the overall Illuminati concept behind scaring people into the New World Order.
"... the secret societies were planning as far back as 1917 to invent an artificial threat ... in order to bring humanity together in a one-world government which they call the New World Order." [

"Behold A Pale Horse"

, p. 27]

"When we come into our kingdom, our orators will expound great problems which have turned humanity upside down in order to bring it, at the end, under our beneficent rule. Who will ever suspect, then, that all these peoples were stage-managed by us according to a political plan which no one has so much as guessed at in the course of many centuries?" [End of Protocol No. 13; covered in NEWS2128]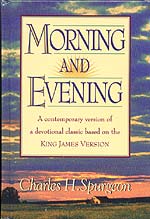 --------Concluding Inspiration ---------------"Accepted in the beloved." Ephesians 1:6
What a state of privilege! It includes our justification before God, but the term acceptance" in the Greek means more than that. It signifies that we are the objects of divine complacence, nay, even of divine delight. How marvellous that we, worms, mortals, sinners, should be the objects of divine love! But it is only "in the beloved."
Some Christians seem to be accepted in their own experience, at least, that is their apprehension. When their spirit is lively, and their hopes bright, they think God accepts them, for they feel so high, so heavenly-minded, so drawn above the earth! But when their souls cleave to the dust, they are the victims of the fear that they are no longer accepted. If they could but see that all their high joys do not exalt them, and all their low despondencies do not really depress them in their Father's sight, but that they stand accepted in One who never alters, in One who is always the beloved of God, always perfect, always without spot or wrinkle, or any such thing, how much happier they would be, and how much more they would honour the Saviour! Rejoice then, believer, in this: thou art accepted "in the beloved." Thou lookest within, and thou sayest, "There is nothing acceptable here!"
But look at Christ, and see if there is not everything acceptable there. Thy sins trouble thee; but God has cast thy sins behind His back, and thou art accepted in the Righteous One. Thou hast to fight with corruption, and to wrestle with temptation, but thou art already accepted in Him who has overcome the powers of evil. The devil tempts thee; be of good cheer, he cannot destroy thee, for thou art accepted in Him who has broken Satan's head. Know by full assurance thy glorious standing. Even glorified souls are not more accepted than thou art. They are only accepted in heaven "in the beloved," and thou art even now accepted in Christ after the same manner. (C.H. Spurgeon, "Morning and Evening Devotions")
---
May Jesus Richly Bless You,
David Bay, Director
866-909-2850 Toll Free Customer Service - Order Line
803-356-2850 Toll Free Customer Service - Order Line
803-356-2860 Fax