1. Many Christians are again getting excited about a report of the Rapture occurring 9/23/2017.
NEWS BRIEF: "The Revelation 12 Sign in 5 Minutes! September 23 2017 Alignment Explained What you need to know", By Parables of the Vineyard
"The Revelation 12 Sign is an extremely rare and complex astronomical alignment which many believe matches the Biblical prophecy found in Revelation 12:1-2. Later this year, multiple celestial bodies will converge into one area of the sky to literally fulfill the imagery found in the Bible. The most unique portion of the Rev12 Sign is the fact that the king planet (Jupiter) enters into the womb area of the woman (Virgo), does a loop in her womb area and stays there for just over 9 months (the period of a human pregnancy). In addition to this, the Sun, Moon, Mercury, Mars and Venus all take their positions perfectly on September 23, 2017. Together they form a sign which has been found to be completely unique, even after studying more 7000 years in astronomy software. Additionally, on August 21st an extremely rare solar eclipse transverses the United States just 33 days prior to the this sign. The Great American Eclipse occurs in the exact same area of the sky as this sign and as millions of people look to the sky they will be given a short glimpse of the Rev12 Sign as it moves into its final stages of fulfillment." (Emphasis added)
Many Christians have become excited because they have become absolutely convinced that, finally, someone has discovered a "prophecy" which negates a stern warning from the lips of our Savior Jesus Christ that no person -- not even Him -- would be allowed to know the exact day or hour of His return!
Listen:
"But of that day and hour knoweth no man, no, not the angels of heaven, but my Father only." (Matthew 24:36, KJV)
"But of that day or that hour not a [single] person knows, not even the angels in heaven, nor the Son, but only the Father." (Mark 13:32, Parallel Bible/KJV)
Additionally, this "Revelation 12" prediction commits a grievous error in its fundamental facts. Essential to this interpretation is the identification of the virgin giving birth (Revelation 12:1-2).
"And there appeared a great wonder in heaven; a woman clothed with the sun, and the moon under her feet, and upon her head a crown of twelve stars. And she being with child cried, travailing in birth, and pained to be delivered."
Bible Scholars for the past 2,000 years have identified this "woman" as the Virgin Mary giving birth to Jesus. In full accord with verse 3, Jesus the Baby is immediately caught away by God to safety in Egypt until King Herod died.
We can see that this virgin represents the Virgin Mary because she is identified in verse 1 as wearing crown of 12 Stars, which are representative of the 12 tribes of Israel.
But, this Revelation 12 prediction is based upon identifying this woman as an unknown virgin whose birth will be the "church of Jesus Christ" being raptured. There is no Biblical justification for this position whatsoever!

Even though some of the numbers are interesting, we cannot ignore the warning from Jesus Himself that "no man can know the day or the hour"!
"But of that day or that hour not a [single] person knows, not even the angels in heaven, nor the Son, but only the Father." (Mark 13:32, Parallel Bible/KJV)
In the past 21 years that Cutting Edge has been active, we have passed through numerous predictions like this, each one with some interesting numbers, but each one absolutely proven false.
We urge you to not be taken away by this newest prediction, as I am sure that Jesus will not be proven to be wrong.
And, when the Rapture does not occur on September 23, 2017, do not become discouraged over the reality and the inherent worth of End Times Prophecies. In the past 20 years, every failed "exact day" prediction produced more skeptics, people of whom the Apostle Paul warned:
"... scoffers (mockers) will come in the last days with scoffing, people who walk after their own fleshly desires, And say, 'Where is the promise of His coming? For since the forefathers fell asleep, all things have continued exactly as they did from the beginning of creation'."
The saying "once burned, twice shy" certainly applies here. Can you imagine a Christian burned as he / she quit their job and cashed in their retirement to await the Rapture as predicted by Pastor Harold Camping, ever again getting excited about fulfillment of prophecy, even the genuine ones?
So, when the Rapture of the Church does not occur on September 23, 2017, do not become convinced that ALL prophecies are false and should be ignored!
NOTE: For a more scientfic AND Christian perspective, we urge you to read this article: "What Will Happen on September 23, 2017?", by Dr. Danny R. Faulkner on May 1, 2017, Answers In Genesis
You will remember Dr. Faulkner who authored our DVD entitled, "Climate Change Or Mind Control", when he was a Physics professor at the University of South Carolina!
Listen to Dr. Faulkner's conclusion:
"One of the purposes that God ordained for the stars is for them to be signs (Genesis 1:14). However, to truly be a sign, shouldn't such things be obvious, at least to a few people? Since the sun will be in Virgo at the time, virtually none of Virgo's stars will be visible. The three planets in Leo will be visible in the early morning that day, but all will be low in the southeastern sky. Venus is very bright, so it will be relatively easy to spot; however, Mars and Mercury will not be, because they will be much fainter, and they won't rise until about the time morning twilight begins. The thin crescent moon will be visible in the evening sky, low in the southwest. Jupiter may be visible lower in the southwest, though it will be difficult, since it will set before evening twilight ends. That is, not all of this "sign" will be visible, and those parts that will be visible won't be visible at the same time. While this event may show up nicely on a computer screen, God set the lights in the "firmament of heaven" (not on computer screens) to be for signs."
Then, he concludes: " People who get excited about supposed signs miss the point that Jesus made (Matthew 24:36–51). Instead of setting dates, we ought to be ready for His return at any moment. Are you ready?"
We would like to add, instead of setting dates, we Christians should be praying that the Lord find us faithful as stewards of the time and opportunity He has given us so that we may witness to more souls of the Gospel of Jesus Christ. Lord, delay your coming so we can win more souls for you!
One Personal Belief I Have Always Harbored About Knowing The Exact Day or Hour: Since I do believe that the Seven Feasts of Israel's Year are all to be fulfilled by Jesus (4 in His First Advent and 3 in His Second), that means I agree that, in whatever year Jesus calls His Church home in the Rapture, the Rapture will occur in the Feast of Trumpets. And, that Rapture will occur on the Last Trumpet Call.
In this year, that day in 2017 is September 23, the same day the "Rev12" prediction predicts.
However, I believe that, in the last 2,000 years, various Roman Catholic Popes have changed our calendar so completely that we are not sure anymore if the modern calendar accurately reflects the Ancient.
And, with Israel's tumultuous 2,000 years of Dispersion, I am not sure that the Jewish modern calendar is right, either.
Therefore, I do not believe Jesus will allow Himself to be mocked by allowing any human being to figure out the exact day or hour. If 2017 is the Feast of Trumpets whose "Last Trumpet Call" will produce the Call of the Rapture, Ancient calendars will differ enough for the modern so that the Rapture will NOT occur on September 23!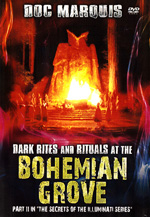 DVD
2. The Senate confirmed Christopher Wray as the new FBI Director!
NEWS BRIEF: "Senate Confirms Christopher Wray as Next FBI Director", CBS News, August 1, 2017
"WASHINGTON -- The Senate on Tuesday confirmed Christopher Wray, President Donald Trump's choice to replace James Comey as head of the FBI. The Senate overwhelmingly approved Wray 92-5, concluding an afternoon of debate over his nomination that was as uneventful as Comey's departure was chaotic."
Wray is so highly considered that no one really believed his confirmation would be rejected.
"Wray won unanimous support from the Senate Judiciary Committee last month, with Republicans and Democrats praising his promise never to let politics get in the way of the bureau's mission. 'Beyond credentials, I believe Mr. Wray has the right view of the job', said Judiciary Chairman Chuck Grassley, R-Iowa."
Now that President Trump has his own team on hand in the Department of Justice, can we expect a vigorous effort to bring justice to the Clinton traitorous affair with Russia?
While the Trump/Russia tree bears no fruit, the Clinton/Russia tree is heavily laded with abundant fruit and it is low-hanging.
NEWS BRIEF: " Gingrich: Trump Should Not Fire Sessions, But Clintons & Russia Should Be Probed ", Fox News Insider, July 25, 2017
"Former House Speaker Newt Gingrich (R-Ga.) said President Donald Trump is becoming frustrated with the Justice Department because he sees the 'totally one-sided' nature of the Russia investigation ... Gingrich added that he understands why Trump wants a "parallel investigation" into Russian influence on the Clintons and their foundation."
" 'This whole thing is now so totally one-sided and basically a witch hunt', said Gingrich, adding Trump has faced six months of 'insanity' from the left and the media when it comes to the Russia narrative. Gingrich said the left has now created an environment where it's 'reasonable' for any Russian influence on the Clintons to be investigated."
Can we also see the Robert Mueller travesty ended before he can do real damage?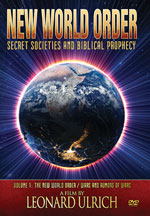 DVD
3. The Department of Justice is zeroing in on the Obama abomination know as "Sanctuary Cities", a place where criminals cannot be prosecuted simply because they are Illegals!
NEWS BRIEF: "ICE Director: 'Sanctuary Cities Are a Criminal's Best Friend', CNS News, July 28, 2017
"In a White House press briefing Thursday, a top immigration enforcement official said sanctuary cities make it almost impossible to fulfill a priority of the Trump administration—pushing back against the MS-13 gang. 'Sanctuary cities are a criminal's biggest friend', said Tom Homan, acting director of the U.S. Immigration and Custom Enforcement."
The problem is that police cannot enforce arrest warrants against illegal immigrants, knowing that courts will toss out the indictment anyway. My daughter's boyfriend was recently hit in Portland, Oregon, by a car driven by an illegal immigrant. The immigrant driver was most definitely at fault, as he ran a red light and T-Boned my daughter's boyfriend.
Yet, the police officer wrote his report as "No fault", and told the immigrant that he was free to leave. When the boyfriend objected to this obvious travesty of Justice, the policeman shrugged his shoulders and said, "Portland is a Sanctuary City". If I were to find the immigrant guilty, he would just toss the paperwork and ignore the court summons.
""If you're an alien smuggler and you're smuggling people in this country for a living, that is one sales pitch – 'we can get you to a sanctuary city that will help shield you from immigration,'" he said ... if you get into the country, you get by the Border Patrol, and don't get arrested by local law enforcement for another crime, and no one is looking for you -- that is a magnet; that is a pull factor," Homan added."
However, cities which shield illegal immigrant criminals also endanger ordinary citizens and the police officers who are attempting to uphold the law!
"Sanctuary cities not only endanger public safety, they endanger my law enforcement officers, because when we can't get a criminal alien -- violent alien -- out of a county jail, it means one of our officers will knock on the door -- which anybody in law enforcement knows, that's one of the most dangerous things to do', Homan said."
"The community is put at risk, our officers are put at risk, and the alien himself is put at risk."
Do you want proof that these policies foment a danger to ordinary citizens" Just look at Times Square in New York City, which has been turned into a threatening place for families and innocents by Illegal Immigrants.
NEWS BRIEF: "Naked illegal alien panhandlers turning Times Square into shocking anti-family zone: "Now you see what happens when Democrats rule a city", Todd Starnes Column, August 1, 2017
"A word of caution for folks planning a family-friendly vacation to New York City -- we've been overrun by a horde of naked street performers. The New York Post reports topless females and filthy costumed characters have turned Times Square into a haven for seedy shakedown artists. The bare-naked broads are lewd and crude -- harassing unsuspecting tourists - especially families."
"Police officers tell the Post there's nothing they can do to stop the panhandlers because they say most of the folks are illegal aliens."
The NYPD angrily refuted this accusation that they do nothing to restrain illegal activities if the perpetrator is an illegal alien. They reported that they issue lots and lots of "summons", which do not carry the legal weight of an arrest warrant!