---
Headline News Analysis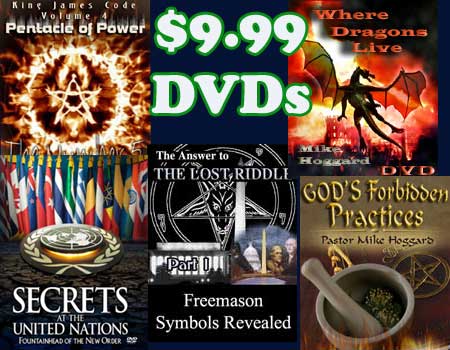 1. Venezuelan President Maduro has just survived a bungled assassination attempt carried out by drones armed with hand grenades -- not efficient missiles, but C4 Explosives.
NEWS BRIEF: "Venezuela's Maduro: Drone attack was attempt to kill him", Fox News, August 5, 2018
"CARACAS, Venezuela – Venezuelan President Nicolas Maduro dodged an apparent assassination attempt when drones armed with explosives detonated while he was delivering a speech to hundreds of soldiers being broadcast live on television, officials said. Caught by surprise mid-speech, Maduro and his wife, Cilia Flores, looked up at the sky and winced Saturday after hearing the sound of an explosion pierce the air."
Because people seemed confused as to what REALLY happened, Maduro then proceeded to tell them what they saw.
" 'This was an attempt to kill me', he said later in an impassioned retelling of the events. 'Today they attempted to assassinate me'."
President Maduro is presiding over a rather bitter Socialist meltdown, in which his government has completely run out of other people's money! Inflation may hit one million percent this year and basic commodities are not available at any cost.
Therefore, Maduro is threatened by all points of the compass. What does a leader who desires to be dictator do when confronted by enemies both human and circumstance? Why, he takes a page out of Adolf Hitler's playbook! Just like Hitler's fire at the Reichstag, Maduro stages a clumsy assassination attempt to make him a hero who now has to take drastic measures to survive.
Not surprisingly. the embattled Maduro used this amateurish attack as an excuse to crack down hard on opponents.
NEWS BRIEF: "Venezuela detains 6 in failed drone attack aimed at Maduro", Seattle PI News, August 5, 2018
"Authorities detained six people suspected of using explosives-laden drones in a failed bid to assassinate Venezuelan President Nicolas Maduro, officials said Sunday ... The government alleged that opposition factions conspired with assailants in Miami and Bogota, although they offered no specific evidence. Opposition leaders decried Maduro for broadly singling out his political opponents, and they warned he may use it to further suppress his critics."
Exactly how bad are things economically in his supposed Socialist Paradise?
NEWS BRIEF: "Venezuelan inflation predicted to hit 1 million percent this year", CNBC News, July 27, 2018
"Venezuela is arguably going through one of the largest economic disasters in world history, with prices soaring uncontrollably each day."
Consider the facts:
* " inflation will hit 1 million percent by the end of the year"
* "The Fund compared the situation in Venezuela to Germany in 1923 and Zimbabwe in the late 2000s, where the collapse in demand for money led to historically high prices and dramatic social issues."
* "Hyperinflation brings the economic system to a halt: It scares off foreign investors, discourages local business, destroys the value of savings and wages for households"
* "It makes serial defaults and capital controls inevitable. Once set in motion, it is very hard to stop, as the credibility of policymakers is badly damaged', he added."
Will the end result be a Venezuelan dictator on the scope of an Adolf Hitler?
2. President Trump seems ready to go on the offensive in the matter of who colluded with the Russians, using massive truth instead of monumental lies!
NEWS BRIEF: "Trump Slams Hillary, Dems on '100%' Russian Collusion", NewsMax, 6 August 2018
"President Donald Trump tweeted Monday that 'collusion with Russia was very real' during the 2016 campaign — but that it involved the Democrats — and he demanded a new federal investigation of Hillary Clinton and House Intelligence Committee Vice Chairman Adam Schiff on their Kremlin ties."
"Hillary Clinton and her team 100 percent colluded with the Russians, and so did Adam Schiff, who is on tape trying to collude with what he thought was Russians to obtain compromising material on DJT', the president said in a pair of Twitter posts."
Just as we predicted early in 2017, a Trump counterattack on the issue of who really colluded with the Russians is inevitable, and if the President is smart, he will time his counterattack so that voters will be filled with the truth against the Democrats at the very moment voters are flocking to the polls for the Mid-Term Elections.
The American people are going to learn the enormous extent of collusion by President Obama, Secretary of State Clinton, and others who just wanted to thrust forth a greedy hand.
"We also know that Hillary Clinton paid through a law firm eventually with Kremlin-connected sources to gather information on Donald Trump. 'Collusion is very real with Hillary and the Democrats', Bongino said, 'and we should demand a full and accountable investigation'."
Can anyone says "drain the swamp"?
3. The Netherlands' voluntary euthanasia turned predictably, as an elderly patient was murdered without her consent!
NEWS BRIEF: "NETHERLANDS: Elderly Woman Forcibly Euthanized: "The doctor ordered her own family to physically hold her down", Daily Wire News, August 3, 2018
"One inherent consequence that so-called "Death with Dignity" advocates seem to ignore is the possibility that doctors and family members will pressure people into euthanasia or assisted suicide for convenience. A case in the Netherlands takes that one step further, as an elderly woman was euthanized against her will by family members eager to move on with their lives."
In fact, she had to be held down by family members!
"According to LiveAction, the 74-year-old unidentified woman had been suffering dementia for some time and previously told people she would undergo assisted suicide if 'the time was right'. As her dementia progressed, she never put in a request to die and had surpassed the point of giving her full consent. It was then that her doctor declared her to be 'suffering intolerably' and proceeded to euthanize her."
"When the doctor came in to euthanize her, the patient was not informed of what was going to happen to her, to 'avoid unnecessary distress.' She was given coffee with a sedative in it, but she refused to drink it — and then struggled as the doctor tried to kill her. She fought so fiercely that the doctor ordered her own family to physically hold her down, and she was forcibly euthanized."
Then, adding insult to injury, the hospital "ethics panel" cleared the doctor of any wrongdoing!
And, the family members were "allowed to get on with their lives"!
Events regarding adult euthanasia ar, indeed, moving along now just as they did during the Nazi genocide campaign The total death count then was 20 million people who had "lost their right to live"!
How many people will die during this next New World Order genocide? The plan is for the "New Age Christ" to murder two-thirds of the human population, which would be about 6 billion people!
4. President Trump fulfilled a campaign promise by reimposing sanctions against Iran!
NEWS BRIEF: "US Reimposes Economic Sanctions on Iran", Breaking Israel News, August 7, 2018
"U.S. President Donald Trump signed an executive order on Monday restoring key sanctions on Iran with the hope of levying 'maximum economic pressure' on Tehran over its nuclear program and other destabilizing activity in the Middle East."
Finally, America has a President who is bold enough to "call a spade, a spade"!
And, to take action which is required by the danger inherent in any situation! As American forces were leading the invasion of Iraq on March 20, 2003, Iran was sending diplomats to every capital in the Middle East. These diplomats were carrying new Iranian plans to counter the American invasion of Iraq.
This strategy was called "LIGHTING MANY FIRES". We cover this strategy in our NEWS1910 and urge you to read it and prepare to be amazed at how history since our Iraqi invasion has paralleled this Iranian Plan!
In fact, coddling of Iran by President Obama enabled Ancient Persia to spread her tentacles throughout the entire region, threatening American allies and Israel greatly. By imposing strict sanctions, President Trump may do more to protect Israel and Saudi Arabia than anything else he could do!
Senator Graham stated he wishes that the hardline regime would collapse.
NEWS BRIEF: "Senator Graham: 'I Am' Advocating Regime Change in Iran, Regime 'Will Collapse' with US Support", Breitbart News, 6 August 2018
"On Monday's 'Fox News @ Night', Senator Lindsey Graham (R-SC) advocated for regime change in Iran and stated, 'with our moral support and isolating the ayatollah and cutting off this cash, he will collapse'."
The Senator quickly stated that the President is NOT seeking a "regime change", but that his policy is likely to produce just such a change.
5. Can President Trump force the Islamic leopard to change its spots?
Trump is trying to force a moderation of Islamic teachings so that young Muslims are NOT taught the hatred that leads to Jihad!
NEWS BRIEF: "TRUMP'S PLAN TO CHANGE THE WORLD ", The Daily Caller News, 8/7/2018
"President Donald Trump has a plan to defeat radical Islamic terrorism off the battlefield ... The plan is simple, if extraordinarily ambitious: reform Islam."
This plan sounds bold, but the only way in which to reform any religion is to get inside their religious seminary halls and change their "holy books", eradicate all calls for hateful and bloody jihad wars against infidels.
"More specifically, the aim is to induce Muslim leaders to reject jihad and terrorism, and to embrace and promote a moderate practice of Islam ... The president appears to be coordinating an effort to that end with a new kind of Arab leader, Saudi Crown Prince Mohammad bin Salman, who is said to admire Margaret Thatcher."
"Just one month before Salman assumed power by becoming the heir to the Saudi throne, Trump called upon Muslim leaders to fundamentally reform Islam by rejecting terrorism and global jihad during his landmark speech in the Saudi capital of Riyadh on May 21, 2017. 'There can be no coexistence with this violence. There can be no tolerating it, no accepting it, no excusing it, and no ignoring it', the president insisted."
Now, that is original thinking!
Let us hope and pray that this effort will be successful. Since the current atmosphere which feeds Islam has been dominant since Mohammed founded Islam 1,400 years ago, how long will this "gentler, kinder" Islam take to seize control of the minds and the hearts of 1.4 billion adherents in the world?
At least, Trump is "thinking outside the box"!