---
"By Grace are ye saved, through FAITH ... "
---
---
"System Breakdown--Living in the Time of The Paradigm Shift Into the New World Order"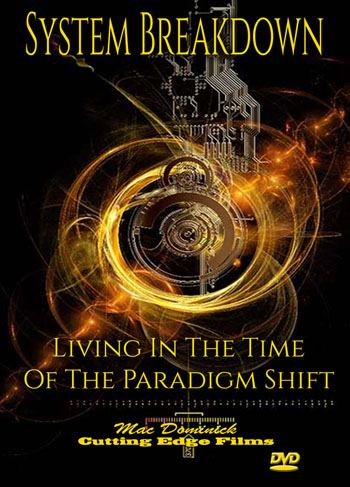 On March 21, 2022 President Joe Biden said 'Now is the time when things are shifting, there's going to be a new world order out there, we've got to lead it, and we've got to unite the rest of the free world while doing it.'
The President is talking about the 'Paradigm Shift' to take us into the New World Order and stage the Antichrist.
We are on the verge of that New World order and our current system is breaking down. Gas prices are up, inflation is the worst in 40 years, interest rates are rising, and customer confidence is collapsing. This video is the most relevant and current on the market today and combines the best in the progress of Bible prophecy in world news and in the unique Cutting Edge viewpoint. This understanding will affect -- should affect -- every other aspect of the current collapse of this once free and mighty nation!
This DVD will be available in mid-July, and will be a 2-DVD set running about 2 1/2 hours
---
View Our Entire Huge Selection of DVD's and Books Priced At $4.99 and $9.99!
Shop over 60 categories of books and DVDs in our online store
---
Critical News Analysis
1. Is it possible that Donald Trump may be systemically groomed to be declared Antichrist one day?
Be Prepared: The raid at Mar-a-Logo was designed to set in motion the Liberal / Leftist plan to arrest Donald Trump for treason and have him publicly humiliated and hauled off to jail in handcuffs.
Further, the timing might be in October, the most powerful "October Surprise" in history.
Tune in to the News Alert on Thursday, September 1, 2022!
2. America continues its spiritual abuse of young innocent children:
* Pennsylvania High School to Host 'After School Satan Club' Event
A private Christian school is fighting back!
* Boston Children's Hospital: Children Know They Are Trans 'the Minute They Were Born'
Federal Judge Sides with Trump, Announces 'Preliminary Intent' for 'Special Master'
3. The Mass Media has now perfected their anti-Trump rhetoric:
Media FLIPS, sets stage to blame Trump for widespread vaccine injuries and deaths.
4. Democrats forcing another "boondoggle" upon us as they are forcing an abandonment of proven fossil fuel technology while knowing that "alternative" fuels are woefully inadequate!
'End of an Era:' Dodge Will Stop Building Chargers, Challengers in Favor of Electric Cars
Automakers rush to sell electric vehicles before Biden signs bill with new rules
5. Russia and Iran continue to build a coalition against Israel
Just as Ezekiel 38-39 foretells!
---
"The power to tax is the power to destroy"! (Daniel Webster and Chief Justice John Marshall)
---
---
What's Next in Bible Prophecy (DVD Set)
Dr. Robert Lindsted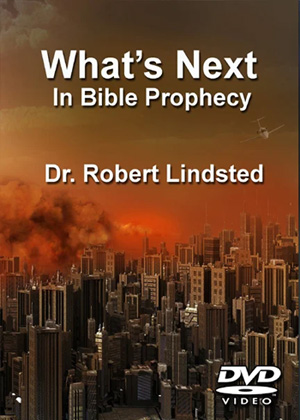 Matthew 24:3: And as he sat upon the mount of Olives, the disciples came unto him privately, saying, Tell us, when shall these things be? and what shall be the sign of thy coming, and of the end of the world?
As the world continues to wax worse and worse, one thing is very clear: Christ's return is drawing near.
Episode 1 – What to expect next on God's Calendar, going into the rapture why and when!
Episode 2 – What's Next on God's Calendar, "Coming Soon… on the Earth you Live on! Rapture, Tribulation, Armageddon!
Episode 3 – The coming war of Armageddon in the Jezreel Valley!
Episode 4 – The Millennial Kingdom, often referred to as the Millennium. The amazing things that we will see, as well as the Sheep/Goat judgements.
Episode 5 – The Millennial Kingdom, focusing on the restoration of creation!
Episode 6 – The Great White Throne Judgement where all unbelievers will be judged for their rejection of Christ along with Satan, the fallen angels and many more.
Episode 7 – The New Heavens and the New Earth, the beauties of Heaven and power of God. In this 2-disc series, Dr. Robert Lindsted takes us on a journey through the Bible as we study to find out more about the end times and What's Next in Bible Prophecy.

Over 3 hours of Bible Teaching
Seven Segments on 2 DVDs
A Complete Study of The Rapture, and the end of this age!

---