Award-Winning Documentary
VOLUME 2 -- "Riddles In Stone: The Secret Architecture of Washington, D.C."
Progress Update
For the next two weeks, Executive Producer Christian J. Pinto will be shooting reenactments using actors and actresses. Feedback from viewers and judges from Volume I told us that the reenactments added much interest to that video; we anticipate that actors and actresses will add even more interest and meaning to "Riddles In Stone".
Chief reenactments will include:
1) Leadership of President George Washington in starting the building of Washington, D.C.
2) Masonic Baal ceremony called "Corn, Wine, and Oil"
3) Pierre Charles L'Enfant, a French Freemason, who drew the original map of Washington, D.C.
The material for "Riddles In Stone" is far more powerful and compelling than Volume I, "The New Atlantis".
For all pertinent information concerning this Pre-Publication Sale, click on this hotlink now.
---
Breaking Headline News Article
Did Illuminati "Telegraph" Her 9/11 Attacks Through Ozzy Osbourne's Video "Mama, I'm Coming Home"?
We have noted many times that the Illuminati loves to telegraph her intentions, fully aware that no one can stop their plans, even if the plans are known. Ozzy's video -- released 10/19/1991 -- presents virtually all elements of the 9/11 attacks. Scenes are shocking, pertinent, and very revealing. Was this video created so that "people in the know" would be informed as to the plans to carry out the 9/11 attacks, even possibly to the point of knowing the timing? You be the judge.


---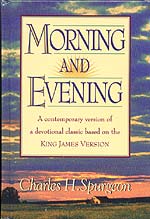 --------- Inspiration For the Week-------"0 Lord, Thou hast pleaded the causes of my soul." Lamentations 3:58
Observe how positively the prophet speaks. He doth not say, "I hope, I trust, I sometimes think, that God hath pleaded the causes of my soul"; but he speaks of it as a matter of fact not to be disputed. "Thou hast pleaded the causes of my soul." Let us, by the aid of the gracious Comforter, shake off those doubts and fears which so much mar our peace and comfort. Be this our prayer, that we may have done with the harsh croaking voice of surmise and suspicion, and may be able to speak with the clear, melodious voice of full assurance.
Notice how gratefully the prophet speaks, ascribing all the glory to God alone! You perceive there is not a word concerning himself or his own pleadings. He doth not ascribe his deliverance in any measure to any man, much less to his own merit; but it is "thou"--"O Lord, Thou hast pleaded the causes of my soul; Thou hast redeemed my life."
A grateful spirit should ever be cultivated by the Christian; and especially after deliverances we should prepare a song for our God. Earth should be a temple filled with the songs of grateful saints, and every day should be a censor smoking with the sweet incense of thanksgiving. How joyful Jeremiah seems to be while he records the Lord's mercy. How triumphantly he lifts up the strain! He has been in the low dungeon, and is even now no other than the weeping prophet; and yet in the very book which is called "Lamentations," clear as the song of Miriam when she dashed her fingers against the tabor, shrill as the note of Deborah when she met Barak with shouts of victory, we hear the voice of Jeremy going up to heaven--"Thou hast pleaded the causes of my soul; thou hast redeemed my life." O children of God, seek after a vital experience of the Lord's lovingkindness, and when you have it, speak positively of it; sing gratefully; shout triumphantly.
(C.H. Spurgeon, "Morning and Evening Devotions")
---------- This Weeks Hot News ----------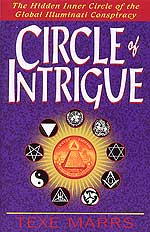 I. After all the furor over the past three years concerning Iran's nuclear enrichment plans, Tehran abruptly offered to temporarily suspend enrichment in order to "give peace a chance". Oil futures immediately took a dive, a subject to which we shall return in a moment.
NEWS BRIEF: "Iran 'offers 2-month atomic enrichment halt' ", New Zealand Herald, Monday September 11, 2006
"VIENNA - Iran's chief nuclear negotiator Ali Larijani offered a 2-month suspension of Tehran's nuclear enrichment programme in weekend talks with EU foreign policy chief Javier Solana, an EU diplomat said today.But it was unclear if Iran would meet Western demands it suspend enrichment before talks on trade incentives ...."
From the beginning, Iranian leaders have objected to the Western demand that it halt uranium enrichment before negotiations could even begin! This demand is tantamount to surrendering before negotiations have even started. If a sovereign country like Iran even considered such an offer, they would be signaling to the world that they are subservient to the United States. Iranian leadership has consistently refused such demands.
"The EU diplomat said Iranian negotiator Ali Larijani offered a 2-month enrichment freeze during seven hours of talks with EU foreign policy chief Javier Solana in Vienna over the weekend. 'But we don't know any details about when it would begin, whether before or after negotiations with Iran on the (incentives) package would begin', the diplomat told Reuters."
True to form, the Bush Administration treated the offer with disdain. However, other nations throughout the world, especially within the European Union, reacted more positively to this news, as this next news segment demonstrates.
"The Vienna talks had been regarded as a last chance to explore a face-saving compromise before possible punitive action after Iran ignored an Aug. 31 Security Council deadline to stop purifying uranium for use as nuclear fuel. Larijani and Solana said they cleared up misunderstandings and made progress in a search for common ground. Their upbeat verdicts could slow Washington's push for swift UN Security Council action this month to impose sanctions on Iran over its atomic fuel work. Europe had already indicated misgivings about isolating the world's No. 4 oil supplier."
Notice the following reported facts:
1) The E.U. reaction was "upbeat".
2) This upbeat verdict could slow Washington's push for swift UN Security Council action this month
3) The European Union is loathe to really anger the #4 oil producer in the world. We have noted before that the high oil prices are due, in large part, to the Bush Administration angering Russia (#1 oil producer), Iran and Venezuela, all of which are in the top five list of oil producers in the world.
No wonder Iran sought out the European Union for talks rather than trying to reach agreement with the United States. In fact, Iran has very powerful allies in this struggle.
"But, fearing the repercussions of ostracizing a strategic and economic giant in the Middle East, many in the EU prefer a face-saving compromise that might lie in getting Tehran to curb enrichment during any talks on the inducements. Russia and China, heavy trade partners with Iran, see no immediate security threat from its nuclear work, oppose sanctions and could veto them in the Council. Both believe there is room for a diplomatic solution despite the violated deadline." (Ibid.)
NEWS BRIEF: "Tehran calls for talks free from 'threats' ", Gulf News, 09/15/2006
"Vienna: Iran urged world powers on Thursday to take up its call for talks without preconditions on its nuclear activity and condemned UN Security Council intervention as based on 'ridiculous ... political motivations' ... Diplomats said Iran tentatively offered to consider halting enrichment of uranium in talks with the European Union last weekend aimed at finding a basis for negotiations on an offer of trade incentives to Tehran to drop its programme. But the United States called during IAEA board debate on Wednesday for swift drafting of punitive sanctions against Iran in the Security Council this month."
"Soltanieh told the board Iran was genuinely interested in a negotiated solution but Washington was trying to undermine the atmosphere for good-faith talks. 'If there is a political will on the other side, [our] response would be the basis on which one could pave the way for an immediate solution through dialogue and negotiation ... free from any threat, pressure or any precondition', he said .... He accused the United States of trying to poison the 'positive environment' for talks between Iran negotiator Ali Larijani and EU's Javier Solana with 'baseless allegations' of an Iranian bomb bid."
Remember the four major points which Cutting Edge has consistently reported for the past three years:
1) A Russian general informed the world in June, 2002, that Iran already possessed militarized nuclear warheads (NEWS1660), but lacked ballistic missile capability to reach Russian targets. From whence did Iran get her nuclear weapons? We believe the evidence strongly points to the Pakistani Intelligence network (NEWS2120, "Nuclear Armed Iran vs Nuclear Armed America -- Whom Should The World Fear?")
2) Russia's President Putin warned President Bush on April 12, 2003, that he would not tolerate another "Regime Change" in the Middle East (NEWS1802). Because Russia is armed with the vastly superior Scalar Weapons Technology, Putin had the military muscle to back up Putin's threat. (See NEWS2155 -- "Israel Seems To Be Outfitting Her Tanks With Scalar Tesla Dome Shields!" to gain a good example of one application of Scalar Weapons technology, which both Israel and Russia possesses - but which America does not)
3) America has been threatening Iran with either attack or invasion since the Summer, 2003, just a few months after the "victory" in Iraq. At the time the President began making these threats, Bush had numerous naval attack carriers in the region, he had massive numbers of air force planes deployed around the region, and our Army was fresh and not yet seriously ill with Depleted Uranium poisoning.
In other words, American forces were in the region, ready to attack, and possessed the firepower to deliver against Iran. They were at their peak strength at that time, much stronger forces than we have there now.
Conversely, Russia had not yet rushed her sophisticate air defense system to Iran.
If ever President Bush was going to attack Iran, that was the moment. Since we did not attack at that moment, we are never going to actually launch an attack. We have huffed and puffed since then, but have never launched a military assault.
4) Iran is ancient Persia (See our newest map, "Then and Now Bible Maps"). Persia is foretold as marching with Russia at the End of the Age in her attack on Israel (Ezekiel 38-39). Therefore, we have always believed that this prophecy protects Iran from being seriously attacked right now
Oil futures traders took this Iranian offer to temporarily suspend uranium enrichment to mean that a serious confrontation between Iran and either the United States or Israel could now be avoided, plunging futures prices greatly.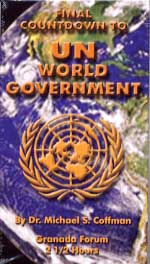 II. Retail oil prices are in a free-fall now, with one analyst forecasting a return to $1.15 per gallon!
NEWS BRIEF: "Oil resumes slide as bulging inventories in US ease supply worries", Reuters News, Thu Sep 14, 2006
"NEW YORK (Reuters) - Oil fell sharply to near $63 a barrel on Thursday, extending a nearly 20 percent slide over the past month as bulging U.S. inventories countered geopolitical worries."
Wow! Imagine that -- American inventories of all kinds of finished oil products is now "bulging"! How can this be? Since oil companies project their needs based upon usage of previous months in previous years, this means that usage right now is far less than it was at this point last year. Once high oil prices showed no signs of going down anytime soon, Americans began to drive less, began to switch to more fuel-efficient automobiles and began to cut back in other areas where oil usage is required. For example, I guarantee you that many Americans set their thermostats at a lower temperature than in past years, trying to use less home heating oil.
Now, the inevitable has occurred: oil supplies are bulging. And retail prices are falling.
"U.S. crude <CLc1> settled down 75 cents at $63.22 a barrel after touching a five-month low of $63.00 in intraday activity. Thursday's losses came after a 21-cent rise on Wednesday snapped a seven-session slide that lopped 12 percent off prices, the longest losing streak in three years. London Brent <LCOV6> was down 75 cents at $62.24, off more than a $16 from its August 8 record high and the steepest retreat since the 1991 Gulf War .... .S. inventory data released this week showed builds in natural gas and distillate stocks, including heating oil, increasing the world's top energy consumer's supply cushion ahead of the northern winter."
Now, notice the impact on oil prices which the Iranian proposal had:
"Oil prices fell earlier this week on easing worries that the West's standoff with Iran of the nuclear program could lead to a disruption in shipments by the No. 4 oil exporter. 'The possibility remains that the Iran issue could flare up again but I think the market has downgraded its premium pretty well overall', said Tobin Gorey, a commodities strategist with Commonwealth Bank of Australia. A U.S. official on Wednesday said Iran should face sanctions now because it was "aggressively" pursuing atom bombs, but European Union allies said it was not too late for talks. Iranian President Mahmoud Ahmadinejad offered an olive branch, saying he was open to "new conditions" and that a dispute over his country's atomic work could be settled by negotiations. Iran says its nuclear program is aimed at generating power and not at making weapons."
Since some analysts believed that the controversy between Iran and America was adding $15 per barrel to oil, it is not surprising to see that crude oil prices were "off more than a $16 from its August 8 record high". Now, if we would just stop threatening Venezuela with "Regime Change"!
How far down could retail gas prices go? I remember that, when I moved to South Carolina from Massachusetts in mid-September, 2002, retail gas prices were $1.17. That was four full years ago. Is is possible retail prices might fall that low?
NEWS BRIEF: "Analyst predicts dramatic plunge in gas prices: Perhaps as low as $1.15 a gallon!", The Seattle Times, September 14, 2006
"WASHINGTON — The recent sharp drop in the global price of crude oil could mark the start of a massive sell-off that returns gasoline prices to lows not seen since the late 1990s — perhaps as low as $1.15 a gallon. 'All the hurricane flags are flying' in oil markets, said Philip Verleger, a noted energy consultant who was a lone voice several years ago in warning that oil prices would soar. Now, he says, they appear to be poised for a dramatic plunge .... Here's why:"
"For most of the past two years, oil prices have risen because the world's oil producers have struggled to keep pace with growing demand, particularly from China and India. Spare oil-production capacity grew so tight that market players feared that any disruption to oil production could create shortages.
"Fear of disruption focused on fighting in Nigeria, escalating tensions over Iran's nuclear program, violence between Israel and Lebanon that might spread to oil-producing neighbors, and the prospect that hurricanes might topple oil facilities in the Gulf of Mexico."
This next segment tells us how we could arrive at the $1.15 per gallon retail price.
"With fear of supply disruptions ebbing, oil prices began sliding. With oil inventories high, refiners that turn oil into gasoline are expected to cut production. As refiners cut production, oil companies increasingly risk getting stuck with excess oil supplies. There's already anecdotal evidence of oil companies chartering tankers to store excess oil. All this is turning financial markets increasingly bearish on oil. 'If we continue to build inventories, and if we have a warm winter like we had last winter, you could see a large fall in the price of oil', said Gary Pokoik, who manages Hedge Ventures Energy in Los Angeles, an energy hedge fund."
"Should oil traders fear that this downward price spiral will get worse and run for the exits by selling off their futures contracts, Verleger said, it's not unthinkable that oil prices could return to $15 or less a barrel, at least temporarily. That could mean gasoline prices as low as $1.15 per gallon."
Since the price of oil was being deliberately manipulated upward, I think the drive to lower them may have come from a number of factors:
1) The Illuminati realized that these high oil prices were ruining the American economy ahead of the time it was planned to be ruined;
2) Oil companies and government leaders were surprised to see how quickly the American consumer reacted to sustained oil prices. Efforts were redoubled in some areas of the economy -- like the automotive market -- to bring alternative energy sources to market. Honda just announced, for example, that in two short years, they would bring a car to market powered by hydrogen fuel cells. BMW is planning such a car next year.
For all the desire to curb oil consumption by Industrial countries (NEWS1658), it is probable that governments need to continue the supply of oil taxes into their coffers in the time period leading up to the beginning of the World War III designed to produce the Masonic Christ.
3) Mid-term elections are approaching rapidly. Since most people "vote their pocketbooks", Republicans did not want to face the electorate with these exceedingly high oil and gas prices.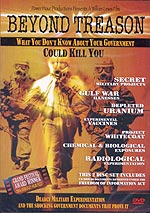 US Military Killing Soldiers, Civilians With Depleted Uranium Munitions
III. Depleted Uranium poisoning in Iraq is reaching new heights.
NEWS BRIEF: "Depleted Uranium Radioactive Contamination In Iraq: An Overview", Global Research, August 31, 2006
"Depleted Uranium (DU) weaponry has been used against Iraq for the first time in the history of recent wars. The magnitude of the complications and damage related to the use of such radioactive and toxic weapons on the environment and the human population mostly results from the intended concealment, denial and misleading information released by the Pentagon about the quantities, characteristics and the area's in Iraq, in which these weapons have been used. Revelation of information regarding what is called the Gulf War Syndrome among exposed American veterans helped Iraqi researchers and Medical Doctors to understand the nature of the effect of these weapons, and the means required to investigate further into this issue. The synergetic impact on health due to the post Gulf War I economical sanctions and DU related radioactive contamination raised the number of casualties in contaminated areas as in southern Iraq. Continual usage of DU after Gulf War I on other Iraqi territories through the illegal No-Fly Zones and the major DU loaded Cruise Missiles attack of year 1998, all contributed in making the problem increasingly complex."
Let us stop right here to take serious note of one major issue. Read again one portion of this paragraph, above:
"Continual usage of DU after Gulf War I on other Iraqi territories through the illegal No-Fly Zones and the major DU loaded Cruise Missiles attack of year 1998, all contributed in making the problem increasingly complex."
Please take note of the fact that President Clinton was the Commander In Chief in 1998, and he was the Commander during the 1999 campaign in Serbia. On the other hand, President Bush (Sr.) was the President during the 1991 Gulf War, and President Bush (Jr) has been the Commander in the current Depleted Uranium wars in Iraq and Afghanistan.
Our point is simple: Both Democrat and Republican Presidents have waged Depleted Uranium war! Therefore, you can expect no serious push by the Democrats to expose President Bush (Jr)'s use of D.U. munitions in Iraq and Afghanistan, even though over one million American soldiers are going to die over the next 15 years, and even though 857 million people in the Middle East are now breathing this poisoned dust daily now. (Read Newsletter for March 25, 2006, Paragraph III)
The facts are simple: Depleted Uranium poisoning is part of the overall Illuminati Plan, a means by which to dramatically reduce the world's "Non-Integrating " population and to so weaken America's military that it can be successfully melded into a United Nations global military.
Now, let us return to this featured article, as the author details the terrible health effects on the civilian population.
"During 2003, military operations conducted in Iraq by the invading forces used additional rounds of DU in heavily populated areas such as Baghdad, Samawa and other provinces ... Accordingly millions of Iraqi's have received higher doses of radioactivity than ordinary background levels. As a result a multi-fold increase of low level radiation exposure related diseases have been registered since 1995. An increase of children's leukemia, congenital malformations, breast cancer etc… The shift of leukemia incidence rates towards younger children during the recent years, and its association with geographically distributed contaminated areas, offers strong evidence of the correlation between LLR exposure and resulted health damages."
Remember the words of warning by a military doctor trained by a foreign army in the Middle East, and specifically trained in Depleted Uranium poisoning. This doctor warned me in a phone conversation in May, 2003, that most of our soldiers who have served in this war would ultimately die and that, in no more than 20 years, Iraq and Afghanistan would be totally unlivable; the survivors would be attempting to flee the contaminated land into other countries.
This article is a wonderful expose' of the truly terrible effects Depleted Uranium poisoning is having on civilian populations. Please take the time to read it through thoroughly.
Please also take the time to read our articles in our Depleted Uranium Section.
This horrific subject is THE most important issue of our day, and the Mass Media is largely complicit in hiding the true from the people. In reality, the very fact that American Mass Media is not carrying D.U. stories with great regularity demonstrates just how completely the Media is controlled today.
IV Local Middle East leaders filled the ears of UN Secretary General, Kofi Annan, this past week, telling him that the war in Iraq is a full-fledged disaster!
NEWS BRIEF: "Iraq invasion a 'real disaster': Leaders in the Middle East have told UN Secretary General Kofi Annan", Gulf News, September 15, 2006
"United Nations: Leaders in the Middle East have told UN Secretary General Kofi Annan that the war on Iraq has been a "real disaster" for the region ... He said: "Most of the leaders I spoke to felt the invasion of Iraq and its aftermath has been a real disaster for them. They believe it has destabilised the region'."
Of course, our invasion of Iraq and the overthrow of a centralized dictator and the slaughter of the population has destablized the entire region! That conclusion is just elementary! Iran is the #1 nation in the region to benefit from this disaster, but that is because she is the only nation which has been following a detailed plan from the beginning. Listen as we quote from our original Headline News article, originally posted in March, 2003, as Coalition Forces were crossing the Iraqi border (NEWS1910)
" 'The American Great Satan will never accept an Islamic system. It is coming to Iraq to complete its encirclement of our Islamic Republic before it moves against us. To help the Americans conquer Iraq easily would be suicidal for our revolution.' [Khamenei"s chief foreign policy adviser, former Iranian foreign minister Ali-Akbar Velayati] ... "UNLIKE THE accommodationists who foresee an easy American victory, the confrontationists believe that US involvement in Iraq could become 'the beginning of its end.' He explains:
" 'Iraq is a swamp', Khamenei said in his address to the guards. 'The Great Satan will get caught in that swamp; and that will speed up its inevitable collapse'. In a recent article Velayati spelled out a strategy aimed at 'confronting the Great Satan in a number of fronts.' "
He then spelled out those "number of fronts".
1. Iraq
2. Afghanistan
3. Azerbaijan
4. Israel
Iran had a plan by which they wanted to confront American military power, bogging it down in Iraq and Afghanistan, until she would be so weakened that the end of this plan could culminate in the destruction of Israel. By all news accounts, Iran is on target with her plan, but she could not have succeeded without the intentional ineptitude of the Bush war plan.
In fact, I see both the Iranian and the Bush plan as two sides of a coin broken in half. Both sets of plans were undoubtedly pre-planned well before the American invasion of Iraq. The Iranians could not have succeeded had President Bush and Defense Secretary Rumsfeld committed American forces in enough numbers to win a guerilla war and had the tactics been far different.
President Bush has privately ensured Iran's success in the region, even while he has publicly huffed and puffed against the brick Iranian house!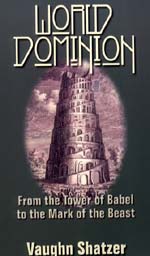 Book - VHS - DVD
V. North Korea verbally upped the ante with the United States last week, proving that the planned disaster is still on schedule.
NEWS BRIEF: "Paranoia in Pyongyang: North Korea accused the US of plotting a nuclear strike", Column by Simon Tisdall, The Guardian, (London), Friday September 15, 2006
"North Korea's political paranoia spilled into the open this week when the isolated regime accused the US of plotting a nuclear strike. The state-run Rodong Sinmun newspaper said a "sub-critical" underground nuclear test in Nevada last month was part of Washington's efforts to develop new nuclear weapons. 'The US is perfecting a nuclear war plan after listing our and other countries as targets for its pre-emptive nuclear attack', it said."
"In Seoul the claim was read as possible evidence that the North is preparing to justify an imminent nuclear test of its own. South Korean officials have said Pyongyang could conduct a test, or repeat July's destabilising Sea of Japan missile launches, at any time. Not coincidentally, President Roh Moo-hyun was in Washington yesterday arguing for a more 'flexible' US line."
North Korean officials have regularly accused the United States of preparing an attack on her soil. Every year, North Korea rails against the annual South Korean - American military exercises, claiming they are a prelude to an attack across her border.
All this rhetoric serves two functions:
1) To heighten, and to maintain, the general "Rumors of Wars" scenario
2) This part of the Plan conditions peoples of the world to believe that a real nuclear threat is possible from North Korea. Therefore, when the time comes for the planned nuclear confrontation on the Korean Peninsula, the peoples of the world will have been pre-conditioned to believe the threat. Panic will quickly ensue -- that is the Plan.
Let us review the exact wording again:
With this concept fully in our minds, let us return to this featured article, keeping in mind analyst's view that North Korea may be using this explosive rhetoric as an excuse to conduct a nuclear test.
"The US says it would view a North Korean nuclear test as 'very provocative', while the reaction in Japan, the only country to experience atom bomb attacks, could be explosive. But with the six-party nuclear talks deadlocked for almost a year, and differences in approach evident between the US, South Korea, Japan and China, the mechanisms for avoiding another confrontation are lacking .... But Machiavellian maneuvering by Pyongyang, diplomatic divergences and distrust continue to bedevil such efforts..."
Japan is said to be very worried about the possibility that North Korea could actually possess nuclear warheads with which she could easily destroy Japanese cities.
"A senior diplomat said the likely appointment this month of a conservative, Shinzo Abe, to replace Junichiro Koizumi as Japan's prime minister would not change Tokyo's approach ... "We will maintain our current policy of dialogue and pressure. We want talks to resume. We also want full implementation of UN resolution 1695 [that requires countries to halt WMD or missile-related technology transfers to North Korea]," the diplomat said. Reports yesterday suggested Japan may impose financial sanctions later this month, which North Korea says would be tantamount to a declaration of war."
We can only wait and watch to see how these planned events unfold.
Remember, if Americans ever really understood that HAARP could provide a 100% effective missile shield over the entire continent (NEWS2155), no one would be worried about North Korean nuclear-tipped missiles. Therefore, we are to be kept as ignorant as possible. Listen to the exact wording of this portion of the Illuminati Plan:
""The bookkeeper can be king if the public can be kept ignorant of the methodology of the bookkeeping." ["Behold A Pale Horse", p. 39]
"Experience has proven that the simplest method of securing a silent weapon and gaining control of the public is to keep the public undisciplined and ignorant of basis systems principles on the one hand, while keeping them confused, disorganized, and distracted with matters of no real importance on the other hand." [Ibid., p. 56-57]
How does the Federal Government keep the public ignorant?
1) Inferior education, especially in mathematics, all the sciences, logic, and journalistic research methods.
2) By feeding us news stories about our Missile Defense System consisting of trying to hit an enemy missile with one of our own.

When the North Korean planned crisis hits, the vast majority of American citizens will not know of the complete protection afforded by HAARP.

If the Bush Administration actually allows one or more North Korean missiles to destroy civilian targets, few Americans will even know enough to realize that these Americans were delibarately sacrificed, so that a global Antichrist goal could be achieved.
VI. The Arabs seemingly have launched a new campaign designed to shrink Israel's border through diplomacy.
NEWS BRIEF: "Arabs Escalate Diplomatic War To Shrink Israel´s Borders" , Israel National News, September 14, 2006
"A growing pro-Arab world alliance is trying to shrink Israel's borders following government failures in the war, which left the U.S. weaker and gave the U.N. a stronger voice in the Middle East. The Arab diplomatic offensive includes a new Fatah-Hamas unity government announced a week after a move by Arab nations to win international support to force Israel to return to the 1949 Armistice borders ... The Hamas cabinet resigned Wednesday en masse with the intention that the Hamas prime minister will be re-chosen under the Fatah-Hamas banner."
This paragraph lets you know why the habitually-warring Palestinian factions were suddenly able to come to an agreement to put aside their mutual hatreds long enough to form a unity government -- it is all part of an Arab strategy designed to force Israel back into her tiny, and militarily indefensible, 1949 Armistice borders.
American and Israeli leaders have taken notice.
"Foreign Minister Tzipi Livni landed in the United States Wednesday night and will meet with American Secretary of State Condoleezza Rice to try to reach an agreement on strategy in the face of the developments. The Foreign Minister will be followed on Thursday by PA president Mahmoud Abbas, who also will visit Washington. Both Livni and Abbas will travel to New York for the opening of the U.N. General Assembly. The proposed Fatah-Hamas unity government is viewed by Israel and the United States as an attempt to circumvent the American-led ban on funds from being transferred to the Hamas-led government. The Bush administration already has stated its agreement with Israel that the unity government must renounce terrorism and recognize Israel, two conditions which Palestinian Authority (PA) leaders have refused to fulfill."
Does this development mean that we might see a new round of peace between Israel and the Palestinians? Don't doubt it, for in many occasions in history, a period of carefully contrived peace immediately preceded the outbreak of all-out war.
However, the demand that Israel shrink all the way back to the 1949 Armistice borders is a far more dramatic withdrawal than the planned Sharon pull-back from the Palestinian areas of The Gaza Strip and the West Bank. Perhaps an agreement might be reached where Israel's withdrawal is somewhere in between these two extremes.
The United Nations seems to like the Arab initiative.
"The pan-Arab alliance has received strong support from United Nations Secretary-General Kofi Annan, who has expressed optimism that the new Fatah-Hamas government will allow funds to be transferred to Hamas, which the U.S. has labeled a terrorist organization. Annan said PA president Mahmoud Abbas told him the unity plan would require Hamas to accept previous agreements with Israel. 'It should really allow...the international community, the donor community, to move ahead very quickly and provide the assistance that the Palestinian people need, because it is a very desperate and serious situation," Annan told a news conference'. He did not address Israel's demands for a renunciation of terrorism and recognition of the Jewish state."
This next news segment reveals how important the "failed" Lebanon War is to the development of this new scenario. Even the E.U. chief is now pressuring Israel to make these shocking concessions!
"Israel's failure to fulfill expectations, shared by the Bush administration, to return two kidnapped IDF hostages and to devastate the Hizbullah terrorist organization has left Israel and its principal allies weaker. The Arab world, the U.N. and the European Union (EU) have been filling most of the vacuum. Buoyed by a strong representation in the UNIFIL force, which has rejected the U.N. ceasefire clause calling for disarming Hizbullah terrorists, EU foreign policy chief Javier Solana emphasized this week that Israel should return to its 1949 borders except for agreed exceptions."
President Bush's repeated blustering against Iran and Syria have also buoyed Arab hopes and expectations.
"The Arab world has enjoyed new confidence after Annan visited Syria and Iran, rejecting American demands for immediate sanctions against Tehran for not meeting a U.N. mandate to allow inspection of its nuclear program ... After 39 years of indecision, Saudi Arabia, Jordan and Egypt have tried to take the initiative away from the U.S. and last week proposed determining Israel's borders according to PA demands."
We shall have to watch this new development, because it could turn out to be tremendously exciting and important to fulfilling the prophetic future of all these countries.
VII. The gun rampage in that Montreal college was the work of a Black Trench Coat Mafia member, whose favorite video game is the "Columbia Game"! We shall revisit the fact that the shooters at Columbia in 1999 were also Black Trench Coat Mafia members!
NEWS BRIEF: "Gun rampage in Montreal school", Gulf News, 9/14/2006
"Montreal: A black trench coat clad gunman has gone on the rampage in a Montreal college, shooting at least 19 people before turning the gun on himself. One girl in her 20s has died and five others were critically injured in the attack in the cafeteria at the city's Dawson College. Scores of students at Dawson College near downtown fled into the surrounding streets after the shooting. Martine Millette of the Montreal police said the gunman later shot himself."
"Student Devansh Smri Vastava said he saw a man in military fatigues with 'a big rifle' storm the cafeteria."
Let us stop right here! Are you telling me that another Trench Coat Mafia member has shot up a school, only then to kill himself?
Do you remember where we have seen this before? The killers at the Columbine High School in Colorado were Trench Coat Mafia Satanists!
Mind-controlled occult robots, two killers invaded the Columbine High School in 1999 and killed a large number of students and teachers. We posted three articles at the time, which we invite you to review:
NEWS1272 - "TEEN MURDERERS IN LITTLETON, COLORADO, WERE SATAN WORSHIPPERS, MEMBERS OF THE TRENCH COAT MAFIA"
NEWS1276 - "TRENCH COAT MAFIA SHOOTERS DISPLAY ANTICHRIST ATTITUDE AS THEY DELIBERATELY TARGET BORN AGAIN CHRISTIANS FOR EXECUTION"
NEWS1278 -- "LORD SATAN CAN CONTROL THE MINDS OF PEOPLE -- LIKE THE SCHOOL SHOOTERS OVER THE PAST TWO YEARS"

With this information as background, we should not be too surprised that this Montreal Trench Coat Mafia shooter loved the video game, Columbine!
NEWS BRIEF: "Montreal Gunman Liked Role-Playing Columbine Game", ABC News, September 14, 2006
"MONTREAL Sep 14, 2006 (AP)— A 25-year-old man who mounted a deadly shooting rampage at a Montreal college had posted pictures of himself on the Internet with a rifle and said he was feeling 'crazy' and 'postal' and was drinking whiskey hours before the attack. He also said on a blog that he liked to play a role-playing Internet game about the Columbine High School shootings in Colorado and wanted to die 'in a hail of gunfire'."
I find it interesting that this Trench Coach shooter expressed the same mental mindset as did the teen shooters in Columbine. This next segment reveals that he was as filled with hatred as the Columbine shooters.
"Those words proved prophetic, as the attacker dressed in a black trench coat like the Columbine shooters died in a shootout with police after he killed an 18-year-old woman and wounded 19 other people at Dawson College ... The gunman, who arrived at the downtown college armed with a rapid-fire rifle and two other weapons, was identified as Kimveer Gill of Laval, near Montreal ... The Internet postings and a neighbor's description reveal an angry, solitary young man who lived with his mother, sported a mohawk, dressed in black and was filled with hatred for everyone from jocks to preppies and everything from country music to hip-hop ... 'Work sucks … school sucks … life sucks … what else can I say? … Life is a video game you've got to die sometime', he wrote in his profile for a Web site called vampirefreaks.com."
Since the psychological definition of insanity is the inability to properly distinguish between reality and fantasy, this description of Gill seems to paint him as insane. Intense Satanism makes a man crazy. The parallels between Gill and the Columbine shooters will continue to appear in the news, I would suspect. Please forward any good stories to Cutting Edge.
---------- Articles Posted ----------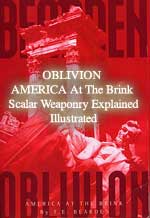 NEWS2155 -- "Israel Seems To Be Outfitting Her Tanks With Scalar Tesla Dome Shields!" - Did Israel send her tanks into Lebanon without the available scalar shields because they underestimated the capability of the Hezbollah enemy?
No matter, for these tanks are now back inside Israel being outfitted with Scalar Tesla Dome Shields which will protect the tanks from those very effective Russian-made anti-tank missiles and hand-operated projectiles.
NEWS2154 -- "Death By Vaccination Occurring Right Now In Horn of Africa" - Are U.N. Agencies once again planning to spread "death by vaccination" in Africa! After successfully spreading HIV virus through tainted vaccinations throughout many countries in Africa, the U.N. is again vaccinating millions of African children on the slightest of reasons!


New Pastor's Heart Article: "BEING AFRAID: Fear Is The Tool That "Priestcraft" Uses To Maintain Control"
NEWS2151 -- "Adolf Hitler To George Bush -- History Being Repeated As Current Drive To New World Order Is Being Driven By Nazism Revived!" Both Hitler and Bush are members of identical "Brotherhood of Death" Black Magick secret societies. To understand the future path on which President Bush is leading, you need to go back to the past to see where Hitler took Germany into its New World Order.
---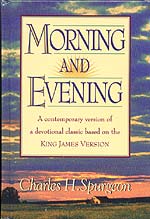 --------Concluding Inspiration ---------------"The conies are but a feeble folk, yet make they their houses in the rocks." Proverbs 30:26
Conscious of their own natural defenselessness, the conies resort to burrows in the rocks, and are secure from their enemies. My heart, be willing to gather a lesson from these feeble folk. Thou art as weak and as exposed to peril as the timid cony, be as wise to seek a shelter. My best security is within the munitions of an immutable Jehovah, where His unalterable promises stand like giant walls of rock. It will be well with thee, my heart, if thou canst always hide thyself in the bulwarks of His glorious attributes, all of which are guarantees of safety for those who put their trust in Him.
Blessed be the name of the Lord, I have so done, and have found myself like David in Adullam, safe from the cruelty of my enemy; I have not now to find out the blessedness of the man who puts his trust in the Lord, for long ago, when Satan and my sins pursued me, I fled to the cleft of the rock Christ Jesus, and in His riven side I found a delightful resting-place.
My heart, run to Him anew to-night, whatever thy present grief may be; Jesus feels for thee; Jesus consoles thee; Jesus will help thee. No monarch in his impregnable fortress is more secure than the cony in his rocky burrow. The master of ten thousand chariots is not one whit better protected than the little dweller in the mountain's cleft. In Jesus the weak are strong, and the defenceless safe; they could not be more strong if they were giants, or more safe if they were in heaven. Faith gives to men on earth the protection of the God of heaven. More they cannot need, and need not wish. The conies cannot build a castle, but they avail themselves of what is there already: I cannot make myself a refuge, but Jesus has provided it, His Father has given it, His Spirit has revealed it, and lo, again to-night I enter it, and am safe from every foe.
(C.H. Spurgeon, "Morning and Evening Devotions")
---
May Jesus Richly Bless You,
David Bay, Director
866-909-2850 Toll Free Customer Service - Order Line
803-356-2850 Toll Free Customer Service - Order Line
803-356-2860 Fax