This exciting news will be ignored by the Global Warming crowd because it knocks a very large and very serious hole in their theory that the Earth is getting warmer from man's burning of "fossil fuels"!
Let us now return to our featured story.
"The article, titled Methane-derived hydrocarbons produced under upper mantle conditions, and published in Nature Geoscience, states that 'Whether hydrocarbons can also be produced from abiogenic precursor molecules under the high-pressure, high-temperature conditions characteristic of the upper mantle remains an open question. It has been proposed that hydrocarbons generated in the upper mantle could be transported through deep faults to shallower regions in the Earth's crust, and contribute to petroleum reserves'."
This sentence could very well have been lifted right out of our February 12, 2008, article!
Ramifications are many and are huge:
1) We have a Young Earth - The Earth is NOT hundreds of millions or billions of years old. That viewpoint held sway only because people were convinced that it had to take that long for the dinosaurs and the vegetation to decay and to turn gradually into oil.
The Theory of Evolution aggressively adopted the biological fossil basis for oil as further "evidence" that the earth is billions of years old. Now, this new evidence delivers yet another body blow to the whole Evolutionary lie.
2) The Earth is constantly replenishing its supply of oil. We will never run out of crude.
3) This insane increase in the retail cost of gasoline and oil products can come to an end
4) The oil-rich Middle East may no longer be such a hotspot, the place from which World War III could erupt should any minute thing go wrong.
God has a wonderful way in which He reveals His truth to a rebellious, deliberately unbelieving world. This new scientific discovery falls into that category. Praise the Lord!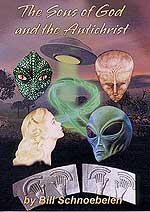 DVD
II. The truth comes out in another area: Under American law, you do not have to allow either yourself or your children to be immunized - vaccinated!
The individual American has now discovered he has legal tools with which to fight the insanity of being vaccinated against a virus -- for which science will never have an answer.
NEWS BRIEF: "How To Legally Avoid Unwanted Immunizations Of All Kinds", Mercola.com, by Sr. Merola
"As you read this work and put its principles into practice, there are two basic axioms you never want to forget. They are the rock upon which all your actions are based.
1) Nobody, anywhere or any time and under any circumstances has the right or power in this country to immunize you or your children against your will and conviction. If they attempt to do so, you can legally charge them with 'assault with a deadly weapon' and have the full resources of our laws behind you."
2) At all times in attempting to avoid unwanted immunization, you have the Law of the Land behind you. Those who would try to vaccinate you against your will are on very shaky ground. Into every compulsory immunization law in America are written legal exceptions and waivers which are there specifically to protect you from the attempted tyranny of officialdom. It is not only your right, but your obligation to use them, if this is what your conscience tells you."
Dr. Mercola then goes into great lengths to explain to you the legal resources you have on your side with which you can successfully fight any government agency, any school and any hospital which attempts to force you to have an immunization of any sort, including vaccination for Swine Flu.
Since Dr. Mercola's article is beyond the scope of this newsletter to reprint, we encourage you to read it in full and print it from his website. As governments become more and more dictatorial, we all need to know our rights under the law.
The government depends upon you not knowing the law! Especially as events swirl toward the appearance of Antichrist.
DVD
III. A CIA-affiliated American Intelligence Service issued another bogus videotape purportedly from Osama bin Laden.
NEWS BRIEF: "CIA-Linked Intel Center Releases Highly Suspicious Bin Laden Tape ", Prison Planet, September 14, 2009
"The shadowy figure of Osama Bin Laden has popped up once again out of nowhere and right on time to re-energize the war in Afghanistan at the most politically opportune moment for the White House, strengthening deeply held suspicions that the terror leader has been dead for years and is merely being artificially resurrected as a sock puppet to rescue a failing geopolitical agenda."
This is not a new tactic by the Intelligence Services! In March, 2003, we posted an article in which U.S. Intelligence was caught as they "resurrected" a dead terrorist so they could claim a major "victory" in President Bush's War On Terror (Read full details in NEWS1782).
Time and time again, the CIA has created a video tape supposedly from bin Laden, a tape which suspiciously surfaces just in time to score political points for the American President and for his "War On Terror".
"Sky News reports today that in an audio tape, Bin Laden insists that Barack Obama is 'powerless' to halt the wars in Afghanistan and Iraq, which is an odd statement to make in light of the fact that Obama has expanded the war in Afghanistan as well as Pakistan and only overseen a mirage of a withdrawal in Iraq."
"This latest tape arrives on the back of the deadliest month ever for U.S. forces since the September 2001 invasion. According to CNN, the August death toll of 46 U.S. troops was the highest monthly toll of the eight year conflict. Recent public opinion polls also show that 'opposition to the war in Afghanistan is at an all-time high' on the back of an obviously rigged election that returned U.S. puppet President Hamid Karzai to power."
Therefore, the timing of this latest "bin Laden" videotape is exactly as the timing of every single "bin Laden" tape since 9/11 -- its appearance comes at a time when the White House needs a public relations boost in its wars in Iraq and Afghanistan.
We have reported on a number of occasions where President Obama is acting a lot like President Bush used to act; you can now write this one as well -- a bogus Osama bin Laden serves Obama as well as he used to serve Bush!
A London newspaper has just issued a report that it is very likely that Osama bin Laden has been dead for about seven years! As we have been stating since the attacks of 9/11, Osama bin Laden did not manage the attacks and he is a "straw man" which the CIA created in order to be able to blame someone credibly for the attacks.
NEWS BRIEF: "Has Osama Bin Laden been dead for seven years - and are the U.S. and Britain covering it up to continue war on terror?", by Sue Reid, Daily Mail, 11th September 2009
"The last time we heard a squeak from him was on June 3 this year. The world's most notorious terrorist outsmarted America by releasing a menacing message as Air Force One touched down on Saudi Arabian soil at the start of Barack Obama's first and much vaunted Middle East tour. Even before the new President alighted at Riyadh airport to shake hands with Prince Abdullah, Bin Laden's words were being aired on TV, radio and the internet across every continent ... It was the kind of rant we have heard from him before, and the response from British and U.S. intelligence services was equally predictable. They insisted that the details on the tape, of the President's visit and other contemporary events, proved that the mastermind of 9/11, America's worst ever terrorist atrocity, was still alive - and that the hunt for him must go on."
In other words, Western Intelligence has always used the threats of Osama bin Laden as a powerful tool by which they can convince skeptical citizens of the need for continued war against terror. The tactic is brilliant and seems to work every time it has been used.
But, has bin Laden died? If he was the straw man which Western Intelligence created so they could wage war against him, his death would be a blow to this part of the script. If bin Laden is dead, Western Intelligence must keep that fact very, very secret.
"Yet this master terrorist remains elusive. He has escaped the most extensive and expensive man-hunt in history, stretching across Waziristan, the 1,500 miles of mountainous badlands on the borders of Pakistan and Afghanistan. Undeterred, Barack Obama has launched a fresh operation to find him. Working with the Pakistani Army, elite squads of U.S. and British special forces were sent into Waziristan this summer to 'hunt and kill' the shadowy figure intelligence officers still call 'the principal target' of the war on terror."
"This new offensive is, of course, based on the premise that the 9/11 terrorist is alive. After all, there are the plethora of 'Bin Laden tapes' to prove it. Yet what if he isn't? What if he has been dead for years, and the British and U.S. intelligence services are actually playing a game of double bluff?
What if everything we have seen or heard of him on video and audio tapes since the early days after 9/11 is a fake - and that he is being kept 'alive' by the Western allies to stir up support for the war on terror?"
"Incredibly, this is the breathtaking theory that is gaining credence among political commentators, respected academics and even terror experts ... the weight of opinion now swinging behind the possibility that Bin Laden is dead - and the accumulating evidence that supports it - makes the notion, at the very least, worthy of examination.
The theory first received an airing in the American Spectator magazine earlier this year when former U.S. foreign intelligence officer and senior editor Angelo M. Codevilla, a professor of international relations at Boston University, stated bluntly: 'All the evidence suggests Elvis Presley is more alive today than Osama Bin Laden'."
That is quite the statement, don't you think? "Elvis Presley is more alive today than Osama Bin Laden'."
Cutting Edge has believed that Osama died not too long after the attacks of 9/11. But, because Intelligence Services had already fingered him for the leadership role in the dastardly attacks of 9/11, they found it far easier to continue to keep him alive than to try to create a new straw man!
We encourage you to read this article in full, for it is most interesting. Once again, our premise is found to be true, i.e., that the truth of a matter lies in the exact opposite direction from the public rhetoric (Read full details in NEWS1558, "Breaking Out of the Propaganda Box: Learning To Think In The Opposite Direction To Find The Truth")
The one principle I learned while stationed a the Pentagon-level intelligence facility in Okinawa is that no American citizen can trust his government. Officials lie every day on some matter, and many times they tell a lie when the truth would have served them better.
Jesus was absolutely correct when He declared that unparalleled deception would be one of the hallmark characteristics of the End of the Age -- Matthew 24:4, 11, and 24.
The word "Christs" in verse 24 is especially revealing. It literally mean the "Office of the Christ", or Messiah. Since the Jews of Jesus' day were expecting a political Messiah to arise who would drive out the Romans and rule from Jerusalem, they considered that the word "Christ" was mostly a political term. Viewed in this context, Jesus is warning us to expect unparalleled deception from the political leaders of our day.
Christians should expect their government leaders on both sides of the political aisle to deceive them! Yet, of course, Christians are not of that mindset. They still believe there is a difference between Republican and Democrat and they still believe that Republicans are the "White Hat" good guys!
If we are ever to understand what is occurring in our world today, we must rid ourselves of this misconception, realizing that there is no difference whatsoever between leaders of the two American parties, as they are all equally committed to this New World Order, the Kingdom of the Masonic Christ!
NOTE: The newsletter continues below.