Headline News Analysis
Indepth Prophetic Insight Into Israel's Future - DVD's
1. Israel appears to be on the verge of plunging into the prophetic Abyss which God calls the "Time of Jacob's Trouble"!
"Alas! for that day is great, so that none is like it: it is even the time of Jacob's trouble..." (Jeremiah 30:7, KJV)
"And at that time shall Michael stand up, the great prince which standeth for the children of thy people: and there shall be a time of trouble, such as never was since there was a nation even to that same time ..." (Daniel 12:1, KJV)
NEWS BRIEF: "Israeli Defense Minister: Israel is on its way to war", World Israel News, October 22, 2018
"Egyptian mediation has failed and Israel is on its way war. That was the message Defense Minister Avigdor Liberman delivered Monday to the Knesset Foreign Affairs and Defense Committee."
"Palestinian riots on Israel's border with Gaza are not 'popular protests' as Hamas depicts them but rather carefully orchestrated violence organized by the terror group, he said.
"Fifteen thousand people do not show up by foot at the border fence', Liberman said. 'We have been talking since March 30 about the tens of millions [of shekels] Hamas has spent … They pay for every person killed $3,000, each seriously wounded $500, and a moderately injured [rioter receives] less than $200'."
"Israel has 'reached a situation where there is no alternative – anything other than the hardest, heaviest blow that we are capable of dealing Hamas in the Gaza Strip – will not help ... Hamas has called for war on Israel',"
Visible, concrete evidence that the Defense Minister was absolutely correct could be seen on he both the northern and the southern borders.
NEWS BRIEF: "Border Buildup: Israel constructs barriers, deploys tanks on Lebanon line, World Israel News, October 22, 2018
"In recent weeks, residents of the Upper Galilee region have witnessed trucks unload countless mounds of sand and artificial hills slowly rise, with a tank or armored personnel carrier parked atop each one. 'The hills are going up close to the cement barrier the IDF has been building in recent months along the border," with Lebanon, an area resident told Israel Hayom."
Examine the "cement barrier" which the IDF is building on the Lebanese border and you will discover they are the 15-foot-high blast barriers which we report in our DVD shown above, "Israel's Prophesied Triumph Over the Palestinians"
These high cement barriers are designed to protect Israeli citizens from the Fuel Air Bomb attack which Israel is about to launch against the Palestinians in fulfillment of God's annihilating judgment against the Palestinians (Ancient 'House of Esau'). Listen to the wording of this judgment:
"And the house of Jacob shall be a fire, and the house of Joseph a flame, and the house of Esau for stubble, and they shall kindle in them, and devour them; and there shall not be any remaining of the house of Esau; for the Lord hath spoken it."
God prophesied 2,600 years ago that, at the End of the Age, He would use Israel as a weapon with which He was going to annihilate the Palestinians. And God's weapon of choice is FIRE!
Pass the word, the time is getting very close to the beginning of the unprecedented trouble and trial of the nation of Israel -- Time of Jacob's Trouble -- and I believe that this unparalleled disaster about to fall upon Israel will begin with the wars of Obadiah, Isaiah 34 and Psalm 83.
No one is warning of the coming absolute destruction of the Palestinians but Cutting Edge. Spread the word.
Israel is also building up her forces on the Southern border, facing Hamas.
NEWS BRIEF: "Israel decides to ramp up forces along Gaza border", Israel Hayom News, October 19, 2018
"... the military was ordered to implement harsh measures against border rioters and terrorists who launch incendiary balloons and kites toward Israel ... IDF bolsters troops on Gaza border a day after rocket destroys home in Beersheba ... the IDF ramped up its forces along the Gaza border, one day after a Palestinian rocket destroyed a home in southern Israel."
Somber news is coming from Iran.
NEWS BRIEF: "Iran is providing Hezbollah with GPS-equipped weapons", Israel National News, 10/19/2018
"American and western intelligence sources believe Iran has been increasing its shipments of advanced weaponry to Hezbollah, and that the deliveries now include Global Positioning System (GPS) components to make previously unguided rockets into precision guided-missiles, increasing the threat to Israel ..."
Latest reports are that Hezbollah is now boasting that they have 150,000 rockets surrounding Israel, but the vast majority are thought to be poorly equipped with accurate guidance systems. Were even a few thousand were upgraded by GPS systems, the entire threat to Israel would change instantly and gravely.
Arab military forces in the region are amassing an impressive array of modern military attack weapons against tiny Israel. We are rapidly reaching the point where Israel cannot survive unless God steps in as He has promised to bring Israel through this destructive conflagration.
When even a reliable ally like Jordan acts diplomatically against Israel, you know the overall chance for peace is deteriorating rapidly.
NEWS BRIEF: "Jordan cancels part of peace agreement with Israel", Israel Hayom News, October 22, 2018
"Jordan's King Abdullah on Sunday said he has decided not to renew parts of his country's landmark 1994 peace treaty with Israel ... he intends to pull out of clauses in the agreement that allow Israel to lease two small areas comprising 1,000 acres of agricultural land– Baqura, known as Naharayim in Hebrew, in the northern Jordan Valley, and Ghamr in the south – from the Jordanians for 25 years."
The king did not give a reason for his decision, but he has faced escalating domestic pressure to end the lease and return the territories to full Jordanian control ... the peace treaty with Israel is unpopular and pro-Palestinian sentiment widespread in Jordan. Activists and politicians have been vocal against a renewal of the lease, which they say is "humiliating" and perpetuates "Israeli occupation" of Jordanian territory."
Since Palestinians number 2,175,491 in a population of a little more than 10,000,000, they can apply considerable pressure to Jordan's Hashemite Kingdom. Pulling out of these two clauses in this 1994 peace treaty is a big deal because it reflects the building force of war.
2. Make no mistake about the fact that this illegal immigrant caravan is an attack on American sovereignty and its ability to control its own borders!
NEWS BRIEF: "The Caravan Attack on America: by Newt Gingrich", Gingrich Productions, October 19, 2018
"The caravan from Central America ... is an attempted invasion and an attack on the United States. This assertion will almost certainly be denounced by the usual sources as being hateful or offensive, but it is long past time we stop letting the Left prevent us from using words which clearly communicate reality."
"The fact is: Thousands of people have openly stated their intention to break American law and invade our country. Other people, some of them Americans, are funding this deliberate effort to invade America. If you think 'invade' is too strong a word, watch this video of the caravan tearing down fences separating Guatemala and Mexico while waving the Honduran flag ... How is this not an invasion?"
"We cannot allow ourselves to be intimidated by the heart-wrenching pictures and misleading words the left-wing media will doubtlessly manufacture if this caravan arrives at our border. We also must reclaim our narrative from the Left. We cannot allow them to demonize us and distort what we stand for and what we are trying to do."
The fact is that the Leftist Democrat Party wishes to use this illegal immigrant caravan as a battering ram designed to knock down our borders, opening them to a flood of refugees from countries bordering on failure and to knock down the Presidency of Donald J. Trump.
This caravan is also not the innocent stream of innocent people just wanting a better life here,
3. Guatemalan Authorities caught 100 ISIS terrorists marching with the caravan AND 1,000 "gangbanger" criminals, including MS-13!
NEWS BRIEF: "Guatemala captured 100 ISIS terrorists, president reveals ahead of migrant caravan arrival", American Military News, October 19, 2018
"As border security concerns rise as a result of the Honduras migrant caravan, Guatemala recently revealed that it has been battling ISIS for several years within its own borders ... Guatemalan President Jimmy Morales delivered a speech at the Conference on Prosperity and Security in Central America last week, during which he announced that Guatemala had captured nearly 100 suspects connected to ISIS."
NEWS BRIEF: "100 ISIS Terrorists Caught in Guatemala as Central American Caravan Heads to U.S.: Also authorities captured more than 1,000 gangbangers, including members MS-13", Judicial Watch, October 18, 2018
"In a startling revelation, Guatemala's president announced in the country's largest newspaper that nearly 100 ISIS terrorists have been apprehended in the impoverished Central American nation. Why should Americans care about this? A caravan of Central American migrants is making its way north. Let's not forget that Guatemala is one of the countries that bombarded the U.S. with illegal immigrant minors under Barack Obama's open border free-for-all. They came in droves from Honduras, El Salvador and Guatemala through the Mexican border and for years Uncle Sam rolled out the welcome mat offering housing, food, medical treatment and a free education ..."
". The Texas Department of Public Safety even issued a report documenting how the MS-13 emerged as a top tier gang in the state thanks to the influx of illegal alien gang members that came with the UACs. At the time more than 60,000 UACs—many with criminal histories—had stormed into the U.S. in a matter of months. Tens of thousands more eventually made it north."
"At the same event, President Morales also revealed that Guatemalan authorities captured more than 1,000 gangbangers, including members of the MS-13."
President Trump warned that this caravan posed a real threat to America because of the numbers of criminals mingled in.
NEWS BRIEF: "Trump Challenges Media to Bring Cameras and Investigate Caravan", Breitbart News, 22 October 2018
"President Donald Trump challenged the media on Monday to bring their cameras to the caravan of over 7,000 migrants, currently pressing through Mexico towards the United States.
"Go into the middle of the caravan, take your cameras and search," Trump told reporters at the White House. He claimed that they would find MS-13 gang members as well as Middle Eastern citizens trying to enter the United States."
" 'Guess what? We are not allowing them in our country', he said. 'We want safety'."
Not only does the President sound reasonable in his concern about these thousands of illegal immigrants attempting to invade our country, but opinion polls show that a majority of American citizens -- including a sup rising percentage of Hispanic-Americans -- believe that tighter control over immigration is needed, not the blatant 'open borders policy' of Obama/Clinton/Pelosi, and the rest of the Leftist Democrat Party,
But, RINO Senator Jeff Flake criticized the President, saying he had no right to bring this criminal infestation to our attention.
NEWS BRIEF: "RINO Senator Jeff Flake: Trump Wrong to 'Emphasize Criminals' Among Caravan", Breitbart News, 22 October 2018
"Sen. Jeff Flake (R-AZ) — who is leaving office after his term — says President Donald Trump is wrong to "emphasize the criminals" among a 7,000-strong migrant caravan headed to the U.S.-Mexico border to overwhelm the country's asylum and immigration system."
"FLAKE: That's long been pretty much a canard and a fear tactic. Obviously with a border that large, you're going to have people come across that are coming from other countries. And some obviously with nefarious motives. But to make it sound like this is in order to put people in here who would do us harm and to emphasize the criminals among them, it's just … I just don't think it's the right way to approach it. [Emphasis added]"
This statement is pretty stupid, because no parent wants to suddenly realize that violent gang members, like those of MS-13, are suddenly going to the same high school as their child, or is living right next door!
How large is this problem of violent criminals in our society, gangsters who have come across our border because of the disastrous "open borders policy" of the Democrat Party?
NEWS BRIEF: "Be Informed: Immigration", Just Facts
"Based on U.S. Census data from 2011 to 2015, immigrants who remain in the U.S. and are from Latin America are 5.1 times more likely to be incarcerated than immigrants from Europe and 6.3 times more likely than immigrants from Asia."
"In 2011, the U.S. Government Accountability Office published a study of 249,000 non-citizens in U.S. prisons and jails during 2003–2009 ... these non-citizen inmates had been arrested for 2.9 million offenses committed within the U.S., including:
* "213,047 assaults"
* "115,045 burglaries"
* "94,492 weapons violations"
* "69,929 sex offenses"
* "25,064 homicides"
So, yes, Senator Flake, President Trump is entirely right to be concerned with the criminals who have infiltrated this caravan moving toward the American border.
Additionally, illegal immigrants from certain countries are more likely to commit crimes because they come from such violent countries. Please consider:
NEWS BRIEF: "Men from 'Most Violent Countries in World' Are 'Invading' U.S.", Breitbart News, 21 October 2018
"Rep. Steve King (R-IA) says men from the 'most violent countries in the world' are 'invading' the United States through illegal and legal immigration ... nine of the ten most violent countries in the world are south of the US border ...' King said:
"If Mollie Tibbetts had carried a 15 ounce gun, it would have been more useful to her than her cell phone. I don't want to see everybody in the US carrying a gun. It's not practical, they are heavy, you might only need it once in ten lifetimes. The defense I am really talking about is this: the individual who murdered Mollie Tibbetts should have never been in America." [Emphasis added]
"King also warned against mass immigration to the U.S. from the most dangerous regions of the world, specifically Central America and South America."
4. Attorney General Jeff Sessions announced a Federal Government war on Cartels, specifically the murderous Mexican MS-13.
NEWS BRIEF: "A/G Sessions: 'Whole of Government Effort' to Take Down Drug Cartel, 'They Are in Our Crosshairs', Breitbart News, 17 October 2018
"Attorney General Jeff Sessions held a press conference on Tuesday with officials from the Department of Justice, U.S. Treasury, and State Department to announce a "whole of government effort" to take down the Cartel Jalisco Nueva Generacion (CJNG)."
"Sessions said the drug cartel is 'one of the five most dangerous transnational criminal organizations on the face of the earth and it is doing unimaginable damage to the people of this nation'."
"Sessions said although it was formed only nine years ago, it has established its network around the world ... CJNG has a presence in cities across the United States from San Diego to Omaha to Roanoke to New York City to Orlando', said Sessions, adding that the cartel is believed to traffic ten tons of cocaine and methamphetamines into the United States every month.
" 'They are in our crosshairs', Sessions said. 'This cartel is our top priority'
"DOJ also cited 'the daily coordination between the Government of Mexico with the U.S. Department of Justice, Treasury, and State to target this violent drug cartel that has a direct impact on the lives and livelihood of millions of citizens in the United States and Mexico'."
Before Mexico can join the United States in Regional Supernation #1, the Cartel Gangster cancer must be eradicated.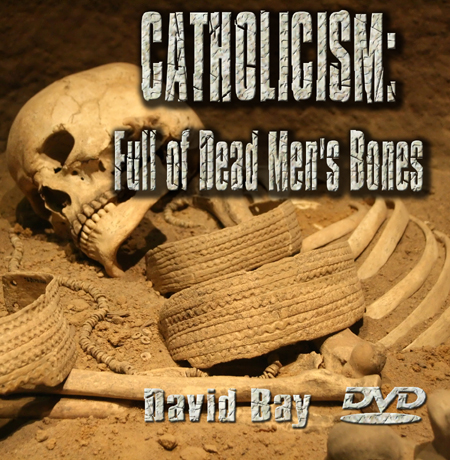 5. It is terrible news that the Government is now investigating the sexual sin scandal of the Roman Catholic Clergy and its cover-up.
NEWS BRIEF: "DOJ Opens Investigation Into Catholic Clergy's Alleged Sexual Abuse of Children in Pennsylvania", KTLA5 News, October 18, 2018
"Two years ago, a federal prosecutor in Pittsburgh considered filing a racketeering lawsuit against a Roman Catholic diocese over its handling of child sex-abuse complaints, but left office before he could make the bold move. However, a colleague in Philadelphia is now taking aim at the church this month, sending grand jury subpoenas to dioceses throughout Pennsylvania as he tries to build a federal criminal case centered on child exploitation ... 301 priests molested more than 1,000 children over seven decades."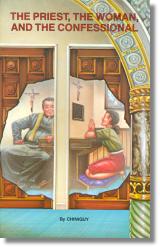 For centuries and across entire continents, the Roman Catholic clergy escaped normal legal action, they were considered to be the "third rail" of politics. He who dares touch it dies, legally and within his community.
Over the past 1,500 years, the Roman Catholic Church has claimed to be the One True Church of Jesus Christ, they have been full of dead men's bones and of all uncleanness. We prove in this DVD pictured above that the only way to understand why Rome brought in truckloads of pagan doctrine, practices and dress is to realize that the Vatican is practicing Witchcraft!
We also examine the many symbols of Catholicism, demonstrating that they are symbols used in the Witchcraft Mystery Religions of Babylon, Egypt and Chaldea. No one can understand what the inherent, systemic problem lies at the foundation of Catholicism unless you study its doctrines and practices of this counterfeit Christian Church!
Maybe, at long last, Catholicism as we know it today is going to either buried or transformed.
At long last, child victims, and mothers and daughters within the confessional, are going to be saved from the clutches of these priests!
But, what is truly terrible is that such an investigation is necessary!
NEWS BRIEF: "It's bad that the DOJ is investigating the Catholic Church: It's worse that the Church made that necessary", The Washington Examiner, October 23, 2018
"These are dark days for the Catholic Church, particularly in the United States.
"Of Pennsylvania's eight Catholic dioceses, seven reported receiving subpoenas this week from the Justice Department, marking a major development in the state's growing involvement in the clergy sex-abuse scandal."
"For any American, the idea of the Justice Department launching a state-wide investigation into a major religion should set off alarms. Religious and nonreligious Americans alike should be wary of the state bringing its authority to bear against one of the major faiths. Progressive or anti-religious government bureaucrats could easily misuse public support as a means to antagonize the faithful."
"But the Catholic Church has left U.S. law enforcement officials with no other option. Church leaders have shown themselves to be too naive, too incompetent, or too dishonest to be trusted with uprooting the cancer of clergy sex abuse."
Cutting Edge has been reporting this abuse for over 20 years, starting back in Boston, Massachusetts and Providence, Rhode Island. Please take a moment to read our archived articles on this sad subject.
We prove that this kind of sex abuse goes back 1,500 years, including the bit of information from a used book printed in 1710 that Catholic priests would threaten a woman in the Confessional with whom he wanted to have sex, that he would report her to the Inquisition Authorities as a "heretic". The woman would relent in 98% of the cases, since she knew that "accusation equaled guilt", and she would be tortured beyond belief and then murdered.
This evil heart comes straight out of the Abyss of Hell and is the heart of Catholics everywhere.
Jesus spoke the truth when he said:
"Beware of false prophets, which come to you in sheep's clothing, but inwardly they are ravening wolves. Ye shall know them by their fruits. Do men gather grapes of thorns, or figs of thistles? Even so every good tree bringeth forth good fruit; but a corrupt tree bringeth forth evil fruit." (Matthew 7:15-17, KJV)
NEWS SNIPPETS
NEWS BRIEF: "Alabama top court judge urges Supreme Court to overturn Roe v. Wade: After Friday case ruling", Biz Pac Review, October 20, 2018
"On Friday the Alabama Supreme Court issued an astounding ruling that could potentially lead to the reversal of Roe v. Wade, the landmark 1973 ruling that legalized abortion."
Hang on to your hats, because the overthrow of Roe vs Wade might come much earlier than we had anticipated! And, I bet that Brett Kavanaugh will be chomping at the bit to overturn this most awful ruling in American history.
"The case the court ruled on, Jessie Phillips v. State of Alabama, concerned a man who was sentenced to death two years ago for the murder of his pregnant wife, Erica Droze Phillips, and their unborn child. After his conviction, Phillips appealed his sentence on the grounds that he'd only murdered one person versus two, his point being that his unborn baby shouldn't have been counted as a person."
Yes, the Abortion Upon Demand mob has always made a point of calling the innoent baby within he womb a "FETUS", a most inhuman sounding word.
"In Friday's unanimous ruling, the court struck down his appeal on the basis that 'the value of the life of an unborn child is no less than the value of the lives of other persons'... What did shock many was a separate opinion penned by Alabama Supreme Court Justice Tom Parker in which he explicitly urged the national Supreme Court to reverse Roe v. Wade."
"Return the power to the states to fully protect the most vulnerable among us."
AMEN! Praise the Lord, let us overthrow this old relic of Baal worship in America.
Leftist magazine, The Atlantic, posts an article in which they boldly state that the Democrats are the ones to blame for the march toward American borders by 14,000 illegal immigrants!
NEWS BRIEF: "Atlantic Magazine: Trump-hating Democrats Refuse to Help Fix Migrant Crisis", Breitbart News, 23 October 2018
"The Democratic Party is refusing to help fix to the migrant-caravan crisis because they increasingly hate President Donald Trump and his lower-immigration policies, says the Atlantic magazine. Short of an election-eve exoneration by Robert Mueller, it would be hard to imagine a nicer October surprise for Donald Trump than an attempt by thousands of unauthorized immigrants to force the borders of the United States. It dramatizes every one of his themes, but none more spectacularly than this: his claim that his opponents will not defend the borders of the United States…"
Since Democrat candidates are suddenly supporting the failed notion that Capitalism should be overthrown in favor of Socialism, let us examine what Socialism in America would look like.
NEWS BRIEF: "Government Economists Offer Window Into What a Socialist US Economy Would Look Like", Daily Signal News, October 23, 2018
"If the United States were to adopt the socialist policies of Venezuela, the move would slash the economy by 40 percent—or $24,000 per year for the average American, according to a report by the president's Council of Economic Advisers."
Please take a few minutes to read this entire article, as it is truly spectacular! Converting to Socialism would destroy America, and would render all Socialist promises null and void!
The massive and abrupt public swing toward virulent anti-Semitism is so pronounced that it has raised the ire of an Israeli government official.
NEWS BRIEF: "Israel endangered by Democrat D.C. takeover: Israeli foreign ministry official warns", World Israel News, October 24, 2018
"Alon Ushpiz, the Foreign Ministry's director of diplomacy, alerted members of the Foreign Affairs and Defense Committee on Monday that a Democratic takeover of the House of Representatives would significantly change the atmosphere in Washington vis-à-vis Israel."
""There will be consequences for Israel. What has happened until now since Trump's entry into the White House will not continue, and we need to prepare for this." Ushpiz further warned that Israel was losing support in the US Jewish community, and he asked Knesset members to meet with Jews during trips to America, rather than just evangelical Christians."
The American economy is rushing to unprecedented levels, just in time for the Mid-Term Elections!
NEWS BRIEF: "Trump's Rust Belt Boom, Jobs Streaming Back to Ohio, Penn., Mich., Wisc.", The Lid News, October 23, 2018
"So far, the era of Trump has been very good to those midwestern states once called the Rust Belt. Jobs have come streaming back to states including Ohio, Pennsylvania, Michigan, and Wisconsin. Indeed, Ohio has hit a 21-year record, according to the Daily Wire."
Since American voters typically "vote their pocketbooks", this dramatic increase in economic wealth and power should result in Republican majorities in both the House and Senate!
But, Conservatives must turn out in record numbers to make this happen!
At the time when the Roman Catholic priesthood is proven to be rife with gay priests, many of whom are carrying out gay sex assault on young boys, the Jesuit Magazine has just poured high octane fuel on the fire.
NEWS BRIEF: "Jesuit Magazine Defends Ordaining Gay Men to the Priesthood", Brietbart News, 24 Octob er 2018
"The Jesuit-run America magazine has weighed in on the debate regarding homosexuality and the Catholic priesthood, insisting that ordaining gay men does not increase the risk of clerical sex abuse. In his October 22 article, titled 'No, homosexuality is not a risk factor for the sexual abuse of children," Thomas G. Plante contends that the idea that "banning homosexual men from the priesthood could prevent future victimization of children in the church" is 'simply not true'."
But, current facts, plus history of the priesthood going back over 1,200 years, demonstrates that gay celibate priests simply do prey more on young boys than you and I would want to believe.
"The recent focus on homosexual men in the priesthood was fueled by revelations last summer of serial homosexual abuse of priests and seminarians by U.S. Cardinal Theodore McCarrick, as well as the report by a Pennsylvania grand jury on clerical sex abuse manifesting a conspicuous predominance of male victims by Catholic priests ... over 80 percent of abuse was committed against male victims ... homosexual behavior in the seminary 'was significantly related to the increased likelihood of a male child victim'."
Now you know why the Illuminati chose the Jesuit Roman Catholic Pope -- whomever he is at the time -- to be the False Prophet, working alongside Antichrist for seven years.