Headline News Analysis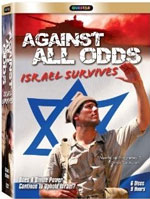 DVD
1. "Pray for the Peace of Jerusalem"!
Israel is bracing for war on both her Northern and Southern borders, as Hamas has just fired 300 missiles into Southern Israel, while Hezbollah is bragging about her 140,000 missiles.
NEWS BRIEF: "As Gaza war looms, remember Hamas hides behind civilians and international media will try to cover it up", Legal Insurrection News, November 12, 2018
"Seven Hamas military members were killed on November 11, 2018, when they got in a firefight with Israeli commandos on an intelligence gathering operation deep in the Gaza strip. Among the Hamas dead was tunnel commander Nur Barake. One Israeli commando (a Lt. Col.) was killed."
"Hamas and other affiliated terrorist groups have responded by firing several hundred rockets at Israel, and also targeted a bus with a Russian-made guided anti-tank missile. Rockets were fired at a rate that exceeded even the rocket fire that caused the 2014 Gaza war. Israel is retaliating for the rocket fire, including hitting Hamas intelligence headquarters, located next to a school."
Americans have been educated since Donald Trump won the Presidency In November, 2016, to the vicious, lying attacks by Mass Media. Not only is news slanted against the President, much of the rest have been invented, created out of thin air with no basis of truth whatsoever.
But, Mass Media has been carrying on this kind of lying propaganda campaign against Israel since the end of the Six Day War (June 6-10, 1967). To cooperate with Mass Media, Palestinians have been hiding behind women's skirts and children's bodies by locating their missiles, their weapons depots and their supply caches in residential neighborhoods and within schools and hospitals.
Thus, Media can report that Israel committed War Crimes by striking homes, hospitals and homes. Given a kernel of truth, Mass Media can really write magnificent propaganda against the Jewish State.
The Palestinian terrorist army, Hezbollah, is threatening Israel's northern borders, from Lebanon and Syria. How powerful are they?
NEWS BRIEF: "Hezbollah Firepower Exceeds 95% of World's Conventional Armies", United With Israel, Nov 9, 2018
"Israel and Hezbollah have been adversaries for decades now, dating back to the Jewish state's involvement in the Lebanese civil war. However, bolstered by the military and financial support of its Iranian patron, the Lebanese terror group now poses a threat to Israel unlike anything the Jewish state has seen in recent history."
"According to the report, the next conflict with Hezbollah will 'bear little resemblance to anything that has come before between Israel and its adversaries'."
In other words, this upcoming war with Hezbollah will pose an unprecedented threat to Israel.
" 'Changes in the strategic environment in the 12 years since the last Israeli-Hezbollah conflict will translate into unparalleled death and destruction' ... Hezbollah's recent fighting experience in Syria, its support from Iran and its massive weapons arsenal pose a 'quantum leap' in the terror group's ability to inflict devastation on Israel."
" 'Today, Hezbollah possesses more firepower than 95 percent of the world's conventional militaries, and more rockets and missiles than all European NATO members combined', the report stated."
End Times' prophecy states that Israel will be more severely damaged than at any other time in her national history. Listen to just a couple of verses:
* "And at that time shall Michael stand up, the great prince which standeth for the children of thy people: and there shall be a time of trouble, such as never was since there was a nation even to that same time ..." (Daniel 12:1, KJV)
* "And they that dwell in the cities of Israel shall go forth, and shall set on fire and burn the weapons, both the shields and the bucklers, the bows and the arrows, and the handstaves, and the spears, and they shall burn them with fire seven years: So that they shall take no wood out of the field, neither cut down any out of the forests; for they shall burn the weapons with fire: and they shall spoil those that spoiled them, and rob those that robbed them, saith the Lord God." (Ezekiel 39:9-10, KJV)
These verses in Ezekiel 39 speak to the aftermath of God's total annihilation of the Russian-led invasion of Israel. Israel will be so destroyed by the time the Russians invade that the people are depending upon firewood for their cooking and heating needs!
The issue here is NOT whether God COULD protect Israel from any destruction from her Palestinian enemies, for He surely has the capability to so protect her; the issue is what God's revealed Prophetic Will is for Israel at this time in her world history.
And, apparently, God's will is to allow tremendous, unprecedented destruction during this wars.
Israel is about to pass through the prophesied trial of unprecedented death and destruction which God calls "Time of Jacob's Trouble".
NEWS BRIEF: "PM Netanyahu Holds Security Consultations On Gaza ", The Jerusalem Post, November 12, 2018
"rime Minister Benjamin Netanyahu is scheduled to hold security consultations on Gaza early this afternoon. The premier arrived back in Israel this morning from Paris after he cut short his trip and cancelled a scheduled meeting with French President Emmanuel Macron ... Netanyahu had been in Paris, along with more than 70 heads of state, to mark the 100th anniversary of the end of World War I. He held brief conversations with US President Donald Trump and Russian President Vladimir Putin."
"Hours later an IDF military operation in the Strip, led to a gun battle with Palestinians and a brief renewal of hostilities, in which an IDF officer was killed. An IDF aerial strike killed seven Palestinians, including the regional commander of Hamas' military wing."
What sort of ramifications can result when the Israeli Prime Minister abruptly cancels a very high-profile meeting in a foreign capital so he can rush home to Jerusalem?
NEWS BRIEF: "What Happens When A Prime Minister Drops Everything To Return To Israel? ", The Jerusalem Post, November 12, 2018
"When the prime minister drops everything to return to Israel ... It's also a sharp reminder that when one travels with the prime minister, one's time is not one's own ... Heads of state do not travel at the same speed as regular civilians. Nor do they stand in line at airports to hand in documents. Bureaucracy is handled by the staff and a convoy of cars leaves from a hotel, straight to the plane, including the staff and of course the journalists covering the trip."
What was the hot emergency which prompted PM Netanyahu to abruptly cancel all his plans and return to Israel?
An elite Lt. Colonel in the IDF was killed in a firefight with Palestinians in the Gaza Strip as he was leading an intelligence incursion against a Hamas HQ.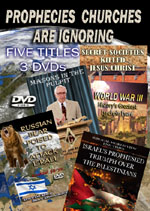 In addition to the unfolding End Times' war in Israel, Russia continues its stranglehold on Libya, working through the dominant warlord.
NEWS BRIEF: "Russian businessman charged by US seen at Libya military meeting", Cleveland 19 News, November 10, 2018
"MOSCOW (AP) — A Russian newspaper says video released by the self-styled Libyan National Army shows a businessman allegedly linked to a private contractor that sent mercenaries to Syria at a meeting with the head of the Libyan army and top Russian military officials ... a man seen wearing civilian dress at the meeting was Yevgeny Prigozhin. The Moscow meeting included Libyan National Army head Khalifa Hifter, Russian Defense Minister Sergei Shoigu and Gen. Valery Gerasimov, chief of staff of Russia's armed forces."
If Russia wants to control Libya, she must control the Libyan warlords, Khalifa Hifter is the most powerful. Further, because Russia now controls Hifter, she controls most of the lesser powerful warlords.
The "Gog-Magog War" (Ezekiel 38-39) continues to simmer, on a back burner for now.
Therefore, Russia continues making Libya a subservient state whose leaders will commit Libyan troops to form a southern approach to the Israeli border, supporting the Russian, Iranian, and Turkish forces amassing right now in Syria.
The staging of the Gog-Magog War is occurring at the same time that Israel prepares to annihilate the Palestinians, south in Gaza, north in Lebanon and Syria, and even East, in Jordan. The 2,600 year-old prophecy in Obadiah is about ready to commence, just as we explained in our DVD, "Israel's Prophesied Victory Over The Palestinians".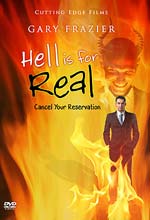 2. Liberal California is living through "Hell On Earth"
Click here to watch a dashboard cam recording of one California woman driving through fire to safety, a true "Hell On Earth".
As California burns by fires so hot and explosive they cannot be contained, and which sterilize the soil, Governor Brown attempts to escape the blame by shifting the blame to "Climate Change"!
NEWS BRIEF: "California's Gov. Brown Again Blames Fires On Global Warming — He Couldn't Be More Wrong", Investor's Business Daily, 11/12/2018
"California once again is burning, with hundreds of thousands of tinder-dry acres going up in flames. Gov. Jerry Brown says it's global warming. President Trump blames forest mismanagement. Who's right?"
"On Saturday, Trump tweeted: 'There is no reason for these massive, deadly and costly forest fires in California except that forest management is so poor. Billions of dollars are given each year, with so many lives lost, all because of gross mismanagement of the forests. Remedy now, or no more Fed payments!"
This threat might just be a bluff, since Trump might discover that, if he does withhold Government disaster support, he might be on the losing end of a political whirlwind, a battle of the Media which he cannot win.
If the Media convinced millions of undiscerning voters that Trump was uniquely brutal by separating minor children from their parents until the parent's case could be heard in court -- a practice began by President Obama -- then what kind of political advantage could Leftist Media wield against Trump for denying relief aid to families with little children pictured fleeing an angry, raging wildfire?
"Brown's take was, well, different: 'Managing all the forests in everywhere we can does not stop climate change', he said. 'And those who deny that, are definitely contributing to the tragedies that we're now witnessing, and will continue to witness in the coming years'."
Therefore, since President Trump pulled America out of the Fantasyland Climate Change Accord he is to blame for this horrific devastating fire. Except that the science is against Brown!
"... Trump seems to know more about the causes of the California conflagration than Brown , Brown's talking point is just nonsense."
THE ROAD TO HELL IS PAVED WITH "GOOD INTENTIONS"
"Beginning in 1994, with the best of intentions, President Clinton put in place a plan to limit logging of old-growth trees to protect the endangered Spotted Owl in Western forests. Those moves pretty much ended what had been a policy of active management of fire threats in our national forests. Logging halted, the burnable fuel on the forest floor built up, and fires, while not more frequent, became more intense and threatening to nearby towns and homes."
This Liberal dedication to the elusive "Spotted Owl" has caused much damage to America! And, it is all sheer nonsense.
" '(Before 1994) mostly fuels were removed through logging, active management — which they stopped — and grazing', Bob Zybach, a reforestation consultant who has a Ph.D. in environmental science told the Daily Caller Foundation in an interview. 'You take away logging, grazing and maintenance, and you get firebombs'."
California politicians were repeatedly warned by Forest Management Experts.
"The Western Governors Association even warned about the mismanagement of our forest resources as far back as 2005 in a report: Over time the fire-prone forests that were not thinned, burn in uncharacteristically destructive wildfires ..."
Governor Brown, and other California politicians, have repeatedly been warned, but they have refused to take scientifically sound measures to reduce the total mass of dead wood and plants which are forming such an ample supply of easily combustible fuel for the fire.
However, Governor Brown and his army of "Tree-Hugging" environmentalists are achieving exactly what they want, i.e., the draconian "U.N. Biodiversity Map" -- the dreaded "Re-wilding"!
If you hope to understand the contents of this segment, you must first understand two very important factors.
1. The Illuminati Plan for the "cleansing" of the earth after their Antichrist arises foresees a very draconian plan whereby the population of the earth is dramatically and quickly reduced by 66%, after which the survivors will be forced to live only in certain places on earth. The land outside these designated "no human activity" zones (shown in red) will be set aside from any human habitation or recreation -- called "Core Reserves" -- or will be highly regulated "buffer zones" (shown in yellow) between the cities and the forbidden areas. The planning for this "cleansing" of Mother Earth is quite advanced, and is being managed by UNESCO through the Heritage Programs of the various nations of the world.
2. In New World Order literature, occult authors place a great deal of emphasis on the "Preparatory Period" leading up to the actual appearance of Antichrist. The goal in this period is to prepare the way for the coming Great One! Individual attitudes and values must be changed so the average person will accept the same Black Magick values as Antichrist possesses. The Bible tells us exactly what these values are:
"Who changed the truth of God into a lie, and worshipped and served the creature more than the Creator." [Romans 1:25]
Thus, peoples of the world are doomed to be led into the worship of created objects rather than Jesus Christ, Who created all things in the universe [John 1:1-14]. People have started worshipping the human intellect, Astrology, Witchcraft, Mother Earth (Gaia) and the human body. If you have been paying attention, you will know that these trends are most powerful in the world today.
Today, the world has gone global: in Economics, Politics and Religion.
We are witnessing the beginning of the campaign to dissolve our current Industrial Civilization, replacing it with an Agricultural Civilization like that of 3000+ years ago! Toward this end, regulations by the tens of thousands have put tremendous pressure on certain aspects of our Industrial way of life; toward this end, a draconian plan has been drawn up whereby most areas of the world shall be declared off-limits to human activity while other areas highly regulate all such activity. This map is shown above, and shall be our focus for this article.
Some New Age adherents call this plan "Rewilding" since the basic objective is to throw mankind out of most of America and allow the land to go back to its original state of 3,000+ years ago.
Let us return to an earlier news article which demonstrates that Governor Brown is spouting exactly the same language as the "tree hugging extremists" quoted in the above article.
"We've discussed Gov. Sunbeam's recent proclivity for blaming bad events on global warming. He's no longer capable of considering his beliefs rationally. He is, in a word, an extremist ... He then said we need to take extraordinary steps to 'shift the weather back to where it historically was', noting that current climate is the hottest it's been 'since civilization emerged 10,000 years ago'."
Gov. Brown uses the example of 10,000 years ago, but the substance remains the same: these people are planning to end our Industrial Civilization and force us to "live in harmony" with Nature.
And, this entire effort will be guided and controlled by Antichrist.
Now, returning to Governor Brown: He has just admitted that his desire -- his aim -- is to return the world back to the ancient days of 10,000 years ago, so that mankind can live in "Harmony With Nature" (Mother Gaia)!
Governor Brown is a New Age fanatic and he has used the power of his office to set in motion a cycle of widespread destruction which is designed to usher in the New Age of spiritual light and harmonious existence with the Pagan Goddess, Mother Gaia (Mother Earth).
So, Governor Brown has been acting in full knowledge that the New Age doctrine of destruction before "rewilding" is not only necessary but is supported by the powers of his Office of the Governor of California.
All people who have lost their homes and businesses and loved ones to these fires should immediately agitate for authorities to arrest Brown for deliberately following New Age guidlines which he knew would result in these horrific wildfires.
Now, you have been told the absolute truth!
3. As Broward County election officials suddenly "discover" new ballots, President Trump announces that the Florida election is so polluted that we need to accept the results announced the evening of the election.
NEWS BRIEF: "Trump: Honest Vote Count in Florida 'No Longer Possible': "Must go with Election Night", Breitbart News, 11/12/2018
"President Donald Trump expressed skepticism about a recount in the Florida election on Monday, claiming it was impossible to conduct a fair tally. 'An honest vote count is no longer possible-ballots massively infected', he wrote on Twitter. 'Must go with Election Night'!"
Liberal / Democrats have committed such regular voter fraud that voters are thoroughly disgusted and discouraged over our entire system of elections.
NEWS BRIEF: "Thanks to Democrat vote fraud and election tampering, trust in our entire system is collapsing — which is what they want", The National Sentinel, 11/12/2018
"End of the Republic: The big news last week following the 2018 midterm elections wasn't about a migrant caravan heading through Mexico, the horrific shooting at a California bar, or even POTUS Donald Trump's fantastic economy. It was about how Democrats, once again, launched efforts in at least two states and perhaps as many as four to steal victories away from Republican Senate candidates."
"While Democrats work to undermine our faith in our election systems, they are simultaneously working to demolish it all together and replace it with a system they can more easily manipulate."
This disillusionment is exactly what the Protocols of Zion planned nearly 200 years ago. Read quotes from the Protocols and WEEP!
"The principal object of our directorate consists in this: to debilitate the public mind by criticism; to lead it away from serious reflections calculated to arouse resistance; to distract the forces of the mind towards a sham fight of empty eloquence. In all ages the peoples of the world, equally with individuals, have accepted words for deeds, for they are content with a show and rarely pause to note, in the public arena, whether promises are followed by performance. Therefore, we shall establish show institutions ..." [Protocols #5; reiterated in Protocol #10] This single paragraph tells us all we need to know about politicians of both parties, but especially Liberals. They deliberately intend "debilitate" our minds and to "distract" us through "sham" speeches of "empty eloquence". We certainly have seen and heard enough of this type of speaking to last us a lifetime! You can just put the name of any number of politicians on both sides of the aisle that fit this description. Talk, talk, and talk and lie, lie, lie some more, is the motto of the consummate politician.
"... the word should not agree with the deeds of the diplomat." [Protocol #7] Not only is lying permitted, it is required! How can we ever believe anything Clinton, or John McCain, or any other leader promoting the coming New World Order, say?
"Moreover, the art of directing masses and individuals by means of cleverly manipulated theory and verbiage, by regulations of life in common, and all sorts of other quirks, in which the [common people] understand nothing, belongs likewise to the specialists of our administrative brain." [Protocol #4] As I stated in paragraph #1, above, these leaders are deliberately schooled in how to speak deceptively. After they have spoken this way long enough, they are simply able to do it without thinking specifically, even on the spur of the moment. Thus, they can appear to be so natural, so full of empathy, even when lying.
And, finally, we are told what the "Bottom Line" Agenda truly is:
"From this the conclusion is inevitable that a satisfactory form of government for any country is one that concentrates in the hands of one responsible person. Without an absolute despotism there can be no existence for civilisation ..."
An Absolute Dictator will arise who will control the entire world. Unsaved people will adore him and rush to please him, but the Bible will declare him to be Antichrist.
The Absolute Dictator will have arisen to take his prophetic place, the final leader of the "NOVUS ORDO SECLORUM" (The New World Order)!
4. As the Leftist mob "Antifa" escalates its campaign of intimidation, we must realize that they are following in the footsteps of the Nazi Brownshirts, whose riots and intimidations and murders greatly aided Adolf Hitler to gain power!
The time has come for the Department of Justice to declare Antifa to be a "domestic terrorist group"!
NEWS BRIEF: "NEWS BRIEF: "Dear President Trump: It's time to declare violent left-wing mobs to be domestic terrorists", Natural News, 11/9/2018
"Antifa 'Cracked' Tucker Carlson's Front Door, Spoke Of Using Pipe Bombs; Wife Feared 'Home Invasion' ... Tucker Carlson's wife was at their DC home Wednesday night when an unhinged leftist mob suddenly tried to smash their door down before screaming "we know where you sleep at night!"
"Carlson's front door was reportedly "cracked" and the mob spoke of wanting to bring a "pipe bomb" to Tucker Carlson's house ... It wasn't a "protest" it was a terroristic threat. They doxed the home addresses of Tucker and his brother Buckley, as well as Ann Coulter, Sean Hannity and The Daily Caller's Neil Patel and demanded he change his political views.
"That's the definition of terrorism."
"These lunatic left-wing mobs are now functioning as terror gangs who openly terrorize conservative journalists. What has become abundantly clear now is that the radical Left is incompatible with civil society. Even when they win the House in a mid-term election, they escalate the violence to a whole new level, asserting that any person who espouses views different from their own has no right to exist."
"if such a left-wing mob assaulted the home of any patriot in Texas, they would all be shot without hesitation. This isn't posturing; it is a simple matter of asserting the right to self-defense. We all have the right to be safe in our homes. Those who assault our homes are fair game to be stopped by all available legal means, including the use of firearms.
"Leftists want to end the Second Amendment so that their targets cannot defend themselves against the violent left-wing mobs ..." (and against dictatorial government)!
"President Trump: You must declare violent left-wing mobs to be domestic terrorists (and deal with them accordingly)."
President Trump affirmed his intention to protect America when he took the oath of office on January 20, 2017. Listen:
"I do solemnly swear (or affirm) that I will faithfully execute the Office of President of the United States, and will to the best of my Ability, preserve, protect and defend the Constitution of the United States."
Since the activities of Antifa threaten the guarantees of several parts of our Constitution, President Trump is bound to bring Antifa -- and any other similar groups -- under control.
5. Democrats demonstrate their total lack of Common Sense when a group of 98 Democratic House legislators declared that it is "Cruel and Unscientific" to identify a person's sex based upon biology!
NEWS BRIEF: "Democrats: It Is 'Cruel and Unscientific' to Define Legal Sex by Biology", Breitbart News, 11 Nov 2018
"It is 'cruel and unscientific' to define a person's legal sex by their biology, says a pro-transgender complaint signed by 98 Democratic House legislators ... The Democrats' statement was sent to President Donald Trump's administration after the New York Times reported that the administration will formally clarify that the sex of people involved in sex-discrimination legal fights will be based on their male or female body."
At this point, we learn of the utter hatred of Biblical doctrine underlying this most ridiculous pro-transgender statement.
"Trump's biology-determines-sex policy "makes it clear that members of this administration are willing to … solidify an archaic, dogmatic, and alarming view of the world," the Democrats complain their letter to the Department of Health and Human Services (HHS)."
That " archaic, dogmatic, and alarming view of the world" is the Bible, folks!
God long ago declared that He created them "Male and Female"! Period. End of Discussion.
The last time such a nonsensical view of human sexuality was undoubtedly at the cities of Sodom and Gomorrah.
Jesus truly was absolutely correct when He declared that one of the signs of the End of the Age was when the values of Sodom and Gomorrah resurfaced on the face of the Earth.
God is sharpening His Swords of Judgment in Heaven!
Listen to His prophecy of Judgment:
"For her sins have reached unto heaven, and God hath remembered her iniquities ... Therefore shall her plagues come in one day, death, and mourning, and famine; and she shall be utterly burned with fire: for strong is the Lord God who judgeth her." (Revelation 18:5, 8, KJV)