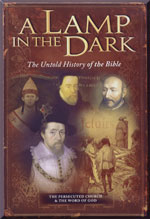 Blockbuster New DVD's On Bible History
"A Lamp In The Dark: Untold Story of the Bloodstained Bible" -- Watch Compelling Trailer
An exciting documentary showing the intriguing history of the Bible, the most blood-stained book in history! You enter into a world of saints and martyrs batting against spies, assassins and wolves in sheep's clothing.
This DVD unfolds the fascinating 'untold' history of the Bible. Reveals critical information often overlooked in modern histories. http://www.cuttingedge.org/detail.cfm?ID=2154
Regularly $24.99, Introductory Sale $19.99
DVD by Chris Pinto, Editor and Filmmaker of the "Secret Mysteries of America's Beginnings " Videos
"Why 66? How Did The Bible Come To Be Divided Into 66 Books"
It has become all too easy for critics to dismiss the Bible's credibility. It is time for some plain and simple truth. Join us as we trace the story of the Hebrew Scriptures, widely known as the Old Testament, and the writing and acceptance of the books of the New Testament. Edwards leads viewers to some unexpected and faith-strengthening conclusions.
How Do We Know the Bible Is True? is an essential primer of basic Christianity and apologetics that every believer should know.
You will never read your Bible the same way again after viewing this DVD! http://www.cuttingedge.org/detail.cfm?ID=2149
NOTE: Introductory Sale Price On BOTH DVD's Ends November 30
---
---------- This Week's Hot News ---------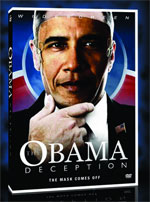 I. President Obama continues to display his anti-Christian bias!
With signs like this, can the persecution of Christians be far behind?
NEWS BRIEF: "Obama appoints 'anti-Jesus' jurist to the 7th US Circuit Court of Appeals", Behind The Headlines, Tuesday, November 24, 2009
"On a 59 to 39 vote, the US Senate confirmed the nomination of US District Court Judge David Hamilton of the US District Court of Southern Indiana to the 7th US Circuit Court of Appeals on Thursday, Nov. 19, 2009. Earlier that week the far-left controlled US Senate Judiciary Committee rejected a move by Sen. Jeff Sessions [R-AL] to block the consideration of Hamilton for the appellate court seat."
"David Hamilton, who interned as a law clerk for Judge Richard Cuhahy of the 7th Circuit in 1983-84 after graduating from Yale Law School in 1983, became an associate at the law firm of Barnes & Thornburg until 1994."
Graduating from Yale University always raises a red flag for me, because the infamous secret society, Skull & Bones, is located on campus. However, David Hamilton does not appear on any of my lists of Adepts of that group; however, Yale has sent many a person committed to the Illuminati Plan who was not a member of Skull & Bones. Most noteworthy of this class of people is Secretary of State Hillary Clinton, who attended Yale.
Now, let us return to our featured story to see how David Hamilton was plucked out of obscurity to be appointed to a post for which he had no experience, a trait which can alert you that a person is being elevated through the ranks and is being groomed for something larger.
"With absolutely no judicial experience, then President Bill Clinton appointed Hamilton to the federal bench."
Jimmy Carter was similarly elevated quickly to the White House, being plucked out of obscurity and raised quickly to Governor of Arkansas and then President, jumping over many politicians who had more seniority and more qualifications. This is a typical tactic the Illuminati uses to elevate their chosen man to the position for which they have envisioned to have all along.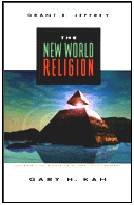 Now, what is this "anti-Jesus" judge matter? Why is David Hamilton saddled with that label?
"Hamilton is now known as the anti-Jesus judge. In 2005 Hamilton ruled that the Indiana legislature could not begin its sessions with prayer in which Christian invocations that used the name 'Jesus Christ' or even sectarian terms like "Savior" were used. However, prayers which use the words 'Allah', 'Gott', 'Theos' or 'Elohim', were acceptable. In other words, only the name 'Jesus Christ' was banned."
In his decision, Hamilton wrote: 'All are free to pray as they wish in their own houses of worship or in other settings. Those who wish to participate in the practice of official prayer must be willing to stay within constitutional bounds'."
Hamilton's infamous decision through Jesus out of the Indiana legislature in much the same way as the Supreme Court through God out of America's public schools.
The Illuminati continues its march toward a One World Church/Religion. Several distinct steps are necessary to accomplish this task:
1) Throw Jesus, the Bible and the Biblical God out of their rightful place in society;
2) Allow the gods of other religions to be worshipped;
3) Finally, Antichrist will arise and he will join all religions together in the prophesied One World Religion.
At this point, the prophesied persecution of genuine Christians can begin. President Obama continues to stock his positions with radicals who would never be appointed to positions within government under any other administration.
That tells us volumes about the planned course of his Administration, does it not?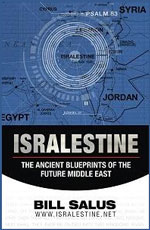 II. A top Israeli official warns Jewish citizens that the next war will engulf the entire nation!
NEWS BRIEF: "Deputy Defense Minister Vilnai Warns: Next war will be in all of Israel", by Hagai Einav, YNET News, 11.24.09
"Deputy Defense Minister Matan Vilnai said that in the event of another military operation, the fighting will not only be felt near Israel's borders, but throughout the entire country. 'We are building the State of Israel's civilian front', he said, 'A war only on the military front, as in the Yom Kippur War - not involving the civilian population – will not reoccur'."
We believe that this is exactly what the Bible teaches concerning Israel as she passes through God's final fires of judgment which shall prepare her to receive Jesus Christ as the Jewish Messiah.
Of course, before that occurs, Israel will be duped into accepting Antichrist as the Jewish Messiah and suffering a loss of two-thirds of her population at his hand. Furthermore, Ezekiel 39:9 seems to indicate that Israel will be bombed back into history so that her people are depending once again on firewood for her cooking and heating needs.
History is about to unfold in Israel, exactly as the Bible foretells. Bill Salus in his book, "Isralestine", accurately weaves Old and New Testament prophecies concerning this time period into a mosaic which you can understand.
Watch Israel: God is about to reveal His power and Omnipotence through events in Israel.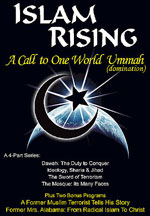 DVD
III. President Obama drops a large hint that he will continue the Plan in the Afghanistan War.
NEWS BRIEF: "Obama: US Will 'Finish the Job' in Afghanistan", Voice of America News, November 24, 2009
"U.S. President Barack Obama says he plans to 'finish the job' in Afghanistan and will soon announce his highly anticipated decision on U.S. troop levels. The announcement is expected next week."
What "Job" does President Obama plan to finish in Afghanistan?
Since this war was started by President Bush soon after the attacks of 9/11, on the basis that the top leader of the Islamic fanatics who carried out the attacks was located in Afghanistan, thereby necessitating our invasion.
Of course, we never found Osama bin Laden -- the ultimate Straw Man which the Illuminati created just so they could endlessly attack him and just as endlessly accuse him of planning to strike again and planning to initiate a global terrorist attack.
No body seems to remember now that the reason to attack Afghanistan was to find Osama bin Laden and to destroy his Taliban fighting force. Neither of these goals have been achieved, either. The only goal which has been achieved is the one never mentioned, i.e., creating a never-ending war as enunciated by Illuminati authors.
THIS is the "JOB" which President Obama has just pledged to finish in Afghanistan.
I expect him, therefore, to not announce a withdrawal but to announce a modest increase in American fighting forces. In this way, the Pentagon can continue building their massive infrastructure in Afghanistan and to happily continue fighting their mindless, endless war.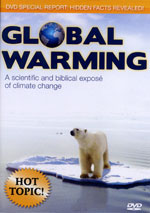 DVD
IV. The drumbeat continues to build for the Copenhagen Summit on Global Warming in December -- at which time a legally binding Global Government might be signed into reality.
The irony is complete: Climate Change rhetoric continues to increase, even as "Smoking Gun" evidence is suddenly made available which demonstrates the huge lie behind this entire created crisis!
NEWS BRIEF: "Climate change quickens, seas feared up 2 meters", Reuters News, November 24, 2009
"OSLO (Reuters) - Global warming is happening faster than expected and at worst could raise sea levels by up to 2 meters (6-1/2 ft) by 2100, a group of scientists said on Tuesday in a warning to next month's U.N. climate summit in Copenhagen."
"In what they called a "Copenhagen Diagnosis," updating findings in a broader 2007 U.N. climate report, 26 experts urged action to cap rising world greenhouse gas emissions by 2015 or 2020 to avoid the worst impacts of climate change."
The lies continue to amaze me! An "expert", my Daddy used to say, "is a drip under pressure". In this case, the pressure on these very biased scientists is to create data which sounds scientific and reasonable and which can be sold to a very gullible public via the Mass Media.
Remember, the Illuminati created five (5) major global crises which shall together provide the "synergy" required to move the peoples of the world into the New World Order (Read details in NEWS2193)